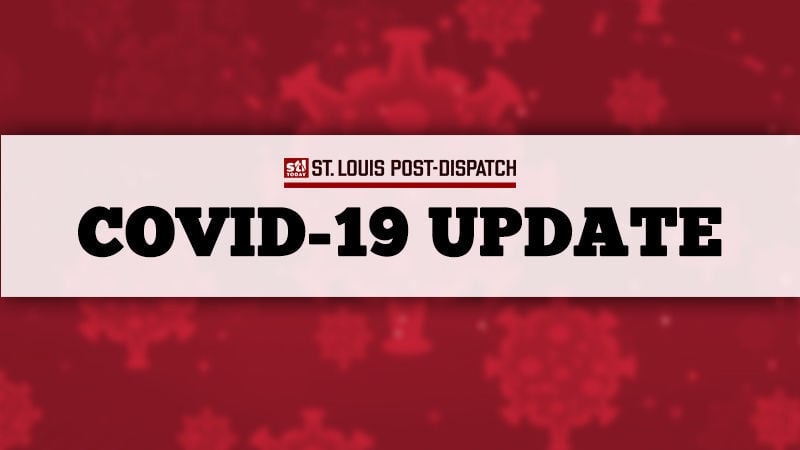 ST. LOUIS — Illinois and Missouri reported record infection and hospitalization numbers on Friday, even as the U.S. surpassed 8 million total cases of COVID-19.
New case counts surged in Illinois to 4,554 — more than 500 higher than the short-lived record announced Thursday. And, for a third straight day, Missouri set a record for coronavirus hospitalizations in the state, with 1,443 patients statewide.
"I am deeply concerned," Illinois Gov. J.B. Pritzker said at a Friday press briefing. "We're in a new wave of COVID-19: rising cases, rising positivity, all across the nation — not just Illinois."
A rash of rising cases has hit the country. Nine states — including Wisconsin, Michigan, and North Carolina — set daily records Thursday for new cases reported, according to Reuters. New cases have risen by 58% in Indiana, by 96% in Montana and by 174% in Vermont over the past two weeks.
Illinois officials have now counted 336,174 known cases of the virus, and 9,165 fatalities in the state — including 38 new deaths reported Friday.
"One of the challenges now is that three of the worst five states in the country are bordering Illinois: Indiana, Iowa, Wisconsin," said Pritzker. Other neighbors, like Kentucky and Missouri, "are not that much better," he added.
New case numbers swelled in Missouri on Friday by 2,017. The state also reported 17 new deaths tied to the disease, raising total COVID-19 fatalities to 2,459.
The state's rate of new cases dwarfs what it experienced through the first several months of the pandemic, as Missouri never recorded more than 1,000 daily cases until late July. Now Missouri rarely adds fewer than 1,000 new cases daily. The state reported a rolling seven-day average of 1,559 on Friday. Missouri's record, hit Sunday, was 1,662.
That growth is not a product of more testing. The state's positivity rate, 11%, continues a steady, months-long rise that approaches the record heights observed in early April, and sits more than three times higher than the level recommended by the World Health Organization.
The snowballing caseloads are catching up with hospital systems.
"We keep hitting records, it seems like, every day in Missouri with our hospitalizations," said Dr. Alex Garza, who leads the St. Louis Metropolitan Pandemic Task Force.
'Sobering week'
Hospitalizations for COVID-19 are rising locally, too. The task force, which includes BJC HealthCare, Mercy, SSM Health and St. Luke's Hospital facilities in the St. Louis area, reported a seven-day average of 43 new admissions on Friday. The average had stayed below 40 throughout most of September and early October.
"It's been somewhat of a sobering week," Garza said during a briefing Friday. "We seem to have retreated from all the progress that we made in September."
After weeks of lower numbers — a trend officials largely attributed to mask requirements and other restrictions — St. Louis and St. Louis County have both seen rising cases.
The city's rolling average hit 48 new cases on Thursday, up from 31 on Oct. 8, according to a Post-Dispatch analysis. The county's rolling average was 219 on Friday, up from 143 on Oct. 8.
Rural areas, with rising case numbers and hospitalizations, are adding to the local burden. Many new COVID-19 patients in St. Louis-area hospitals come from outlying Missouri counties, such as Warren, Lincoln, Franklin and Jefferson — and even as far as Dade County, northwest of Springfield, the task force said Friday.
"This is really not sustainable," Garza said.
These maps and charts show the spread of COVID-19 in Missouri and Illinois.
Daily updates on the latest news in the St. Louis business community.