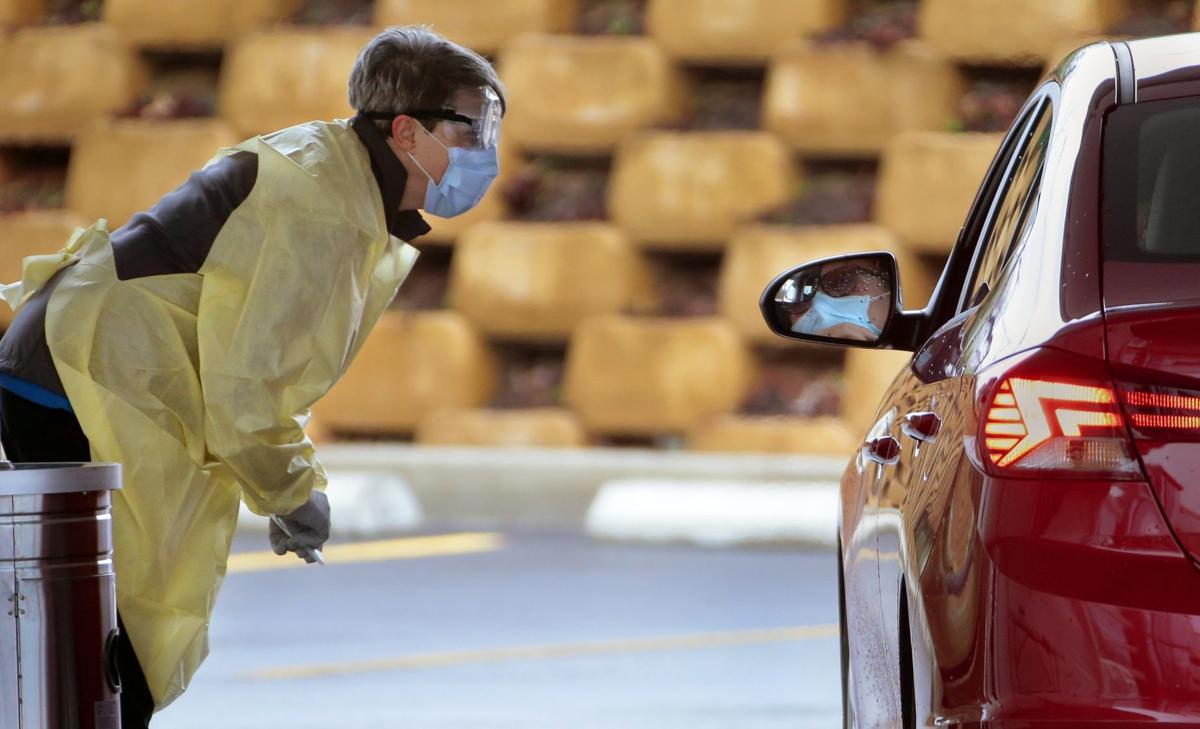 ST. LOUIS — Missouri reported on Thursday slightly more new COVID-19 cases and hospitalized patients than the day prior. Illinois also saw a small uptick in cases, but hospitalization numbers continued to decline, as they have for the past month.
And St. Louis-area hospitals reported another high number of COVID-19 patients, down only slightly from an early December peak.
Missouri tallied 3,231 new cases of COVID-19, up from 3,141 on Wednesday, and 2,749 hospitalized patients, up from 2,717 the day before.
On average, the state is reporting 2,886 new cases each day, down from a peak of 4,723 on Nov. 20, according to a Post-Dispatch analysis. And while the pace of new COVID-19 infections in Missouri has slowed over the past month, hospitalizations rose dramatically throughout the fall, hitting a peak of 2,851 on Nov. 18, and remain on a high plateau.
The state also reported on Thursday 39 more deaths due to the virus. The tally boosts the state's seven-day average to 66 new daily deaths, a record level.
Illinois reported 7,037 new cases of COVID-19 on Thursday, up from 6,762 the day before. The state's seven-day average slipped to 6,526 new daily cases, down from a peak of 12,722 on Nov. 12.
Hospitalizations fell slightly, to 4,488 coronavirus patients statewide, from 4,593 the day before. The Illinois Department of Public Health also reported 96 more deaths due to the virus.
The St. Louis Metropolitan Pandemic Task Force reported 82 new COVID-19 patients admitted to hospitals in the area, down from 131 the day before.
The task force reported a total of 844 virus patients across area BJC HealthCare, Mercy, SSM Health and St. Luke's Hospital facilities, down from 871 the day before. Throughout the fall, hospitalizations for COVID-19 surged in the St. Louis area, from a seven-day average of 270 patients on Oct. 1, to a peak of 925 on Dec. 4. Patient numbers have declined slightly over the past three weeks to a seven-day average of 858 on Thursday.
Hospitals here are operating at 79% capacity, and 86% of intensive care unit capacity.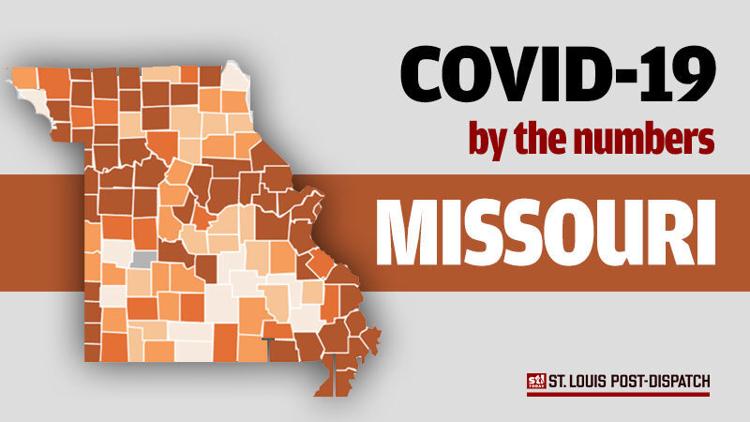 NOTE: Missouri updated its data dashboard on Sept. 28 to delete duplicate cases. This resulted in a decrease of total cases which caused the daily count to reflect a negative number.
Note from St. Louis Metropolitan Pandemic Task Force regarding the numbers for July 20: There was a delay in reporting some test results leading to the increase in reported hospital admissions.
Note from Missouri Department of Health and Senior Services: Note: Due to an abrupt change in data measures and the reporting platform issued by the White House on Monday, July 13, and effective Wednesday, July 15, Missouri Hospital Association (MHA) and the State of Missouri were unable to access hospitalization data during the transition. .