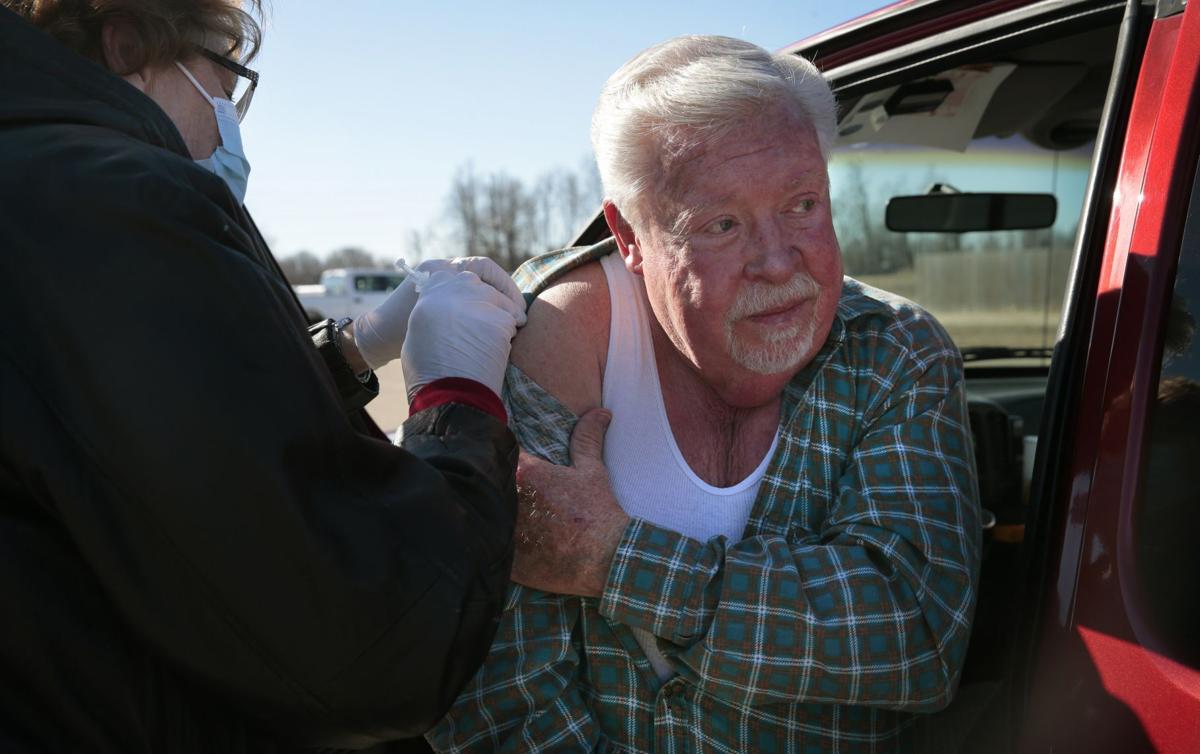 ST. LOUIS — Missouri Gov. Mike Parson, badgered by accusations that the state is not inoculating residents quickly enough against COVID-19, has mobilized the Missouri National Guard and aims to vaccinate at least 18,000 residents on Friday at nine different locations across the state.
The sites are almost all in largely rural counties, and range from Sedalia to Cape Girardeau. The closest local event is at the Lincoln County Fairgrounds in Troy, about an hour northwest of St. Louis.
"These mass vaccination clinics are important," said Dr. Hilary Babcock, an infectious disease specialist at Washington University and BJC HealthCare. "We need to get a lot of vaccine out, in a lot of different ways."
State officials expect to vaccinate 2,000 to 2,500 residents at each of the nine clinics Friday.
Each vaccination will help, Babcock said.
The region's hospitals began vaccinating health care workers on Dec. 14, and pharmacies started administering shots at long-term care facilities two weeks later. Then state officials opened the door for other residents. By Jan. 18, 3.2 million Missourians were eligible. But demand has consistently outpaced supply, and a litany of Missourians, from doctors to county officials to residents, have complained that they simply can't get any vaccine.
The U.S. Centers for Disease Control and Prevention said on Tuesday that 4.3% of Missourians have received a first dose, the lowest rate in the nation. That evening, Parson unveiled a state dashboard to track vaccinations, and blasted the feds, saying the state — which reported 4.5% — had a more accurate count. That night, he announced he was diverting 25,000 doses away from pharmacy giants CVS and Walgreens for distribution at mass vaccination sites.
And the state has since ramped up. By Thursday morning, it reported 326,000 Missourians had been vaccinated, a jump of 36,000 overnight, to 5.3% of the population. And of those, 98,000 have received second doses. The Centers for Disease Control and Prevention reported on Thursday that nearly 823,000 doses had been distributed to the state.
The governor's office said the mass vaccination events are planned in Sedalia, Moberly, Joplin, Cape Girardeau, Mexico, West Plains, Savannah and St. Robert — one in each of the state's nine regions.
The regions will each have another vaccination clinic the following week, in different locations, said Lisa Cox, a spokeswoman for the Department of Health and Senior Services.
So far 8,000 are preregistered in Lincoln County, county health department public information officer Sarah Valenza said Thursday. Department employees have contacted eligible individuals to schedule them into Friday's event. Appointments are required.
Cox said Friday's events are targeting rural areas in part because many of the state's large health systems are in urban areas, which have already vaccinated tens of thousands of health care workers.
Department of Health and Senior Services data on Thursday showed that every county holding an event this week, with the exception of Cape Girardeau, had a vaccination rate below the state average.
Cape Girardeau County Public Health Center Director Jane Wernsman said there will be about 2,000 vaccinations on Friday, and all of the appointments have been filled.
Cape Girardeau County has the highest vaccination rate in the state, by far, with 11.4% of the population having received a first dose. The runner up, Scott County, just south of Cape Girardeau, was at 8.9% on Thursday. Wernsman said the county's high vaccination rate is partly due to its two large hospitals, SoutheastHEALTH and Saint Francis Healthcare System, and to inoculations in long-term care facilities.
The county received 5,000 doses in its first shipment, Wernsman said, and redistributed some of them to health departments in southeast Missouri that had none, and to hospitals and pharmacies.
The state reported 1,636 new cases of COVID-19 on Thursday, up from 1,444 the day before. But the seven-day average of new cases still fell to 1,534, the lowest level in more than three months, according to a Post-Dispatch analysis. Hospitalizations, which are also dipping, rose by 8 to 1,908. And the state logged 16 more virus deaths.
Illinois reported 4,191 new cases, up from 3,751 the day before. The seven-day average still declined to 4,291, the lowest level since late October.
The state also reported 103 more deaths due to the virus.
Individuals interested in preregistering for a vaccination in Lincoln County can enter their information through the department's online form, and will be contacted when an appointment is available to them. Those who want to preregister but do not have internet access can call the health department at 636-528-6117.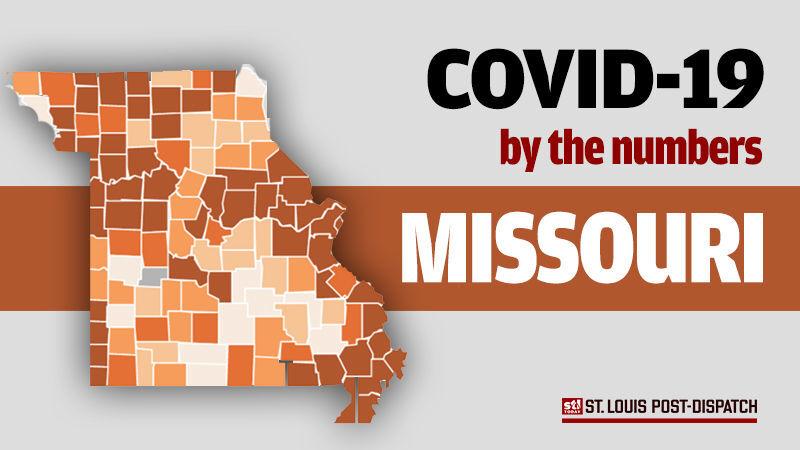 NOTE: Missouri updated its data dashboard on Sept. 28 to delete duplicate cases. This resulted in a decrease of total cases which caused the daily count to reflect a negative number.
Note from St. Louis Metropolitan Pandemic Task Force regarding the numbers for July 20: There was a delay in reporting some test results leading to the increase in reported hospital admissions.
Note from Missouri Department of Health and Senior Services: Note: Due to an abrupt change in data measures and the reporting platform issued by the White House on Monday, July 13, and effective Wednesday, July 15, Missouri Hospital Association (MHA) and the State of Missouri were unable to access hospitalization data during the transition. .