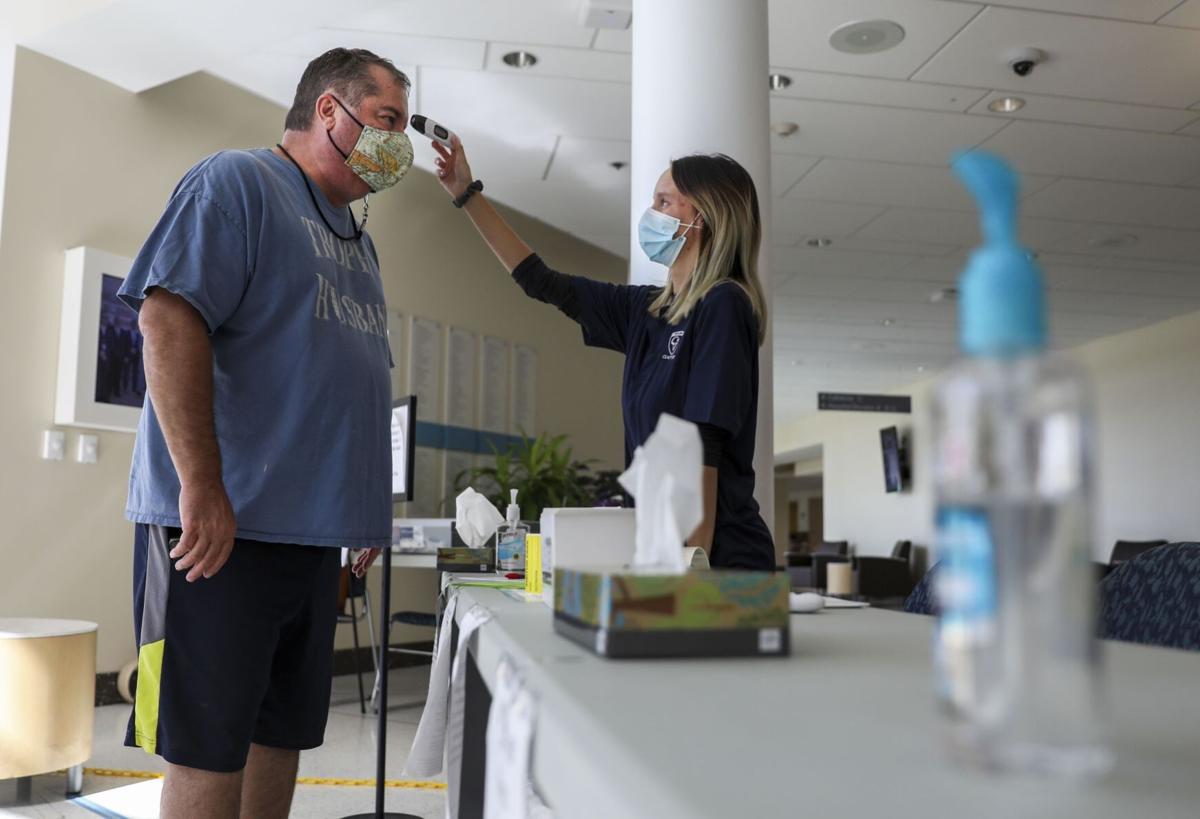 ST. LOUIS — Missouri reported 2,157 new cases of COVID-19 on Saturday, with the state poised to soon surpass 400,000 total cases of the virus.
Saturday's report brought the state to a total of 399,456 recorded cases and 5,543 deaths since the beginning of the pandemic.
Missouri's seven-day average of daily new case numbers has generally declined from a peak of 4,723 on Nov. 20, though it is still far higher than any level seen in the spring or summer.
It rose slightly over the past few days, to 2,688 on Saturday compared with 2,183 on Wednesday, according to a Post-Dispatch analysis.
Hospitalizations continued on the high plateau the state has seen since mid-November, with the Department of Health and Senior Services reporting 2,804 COVID-19 patients statewide on Saturday. It was only the eighth time the state has reported more than 2,800 coronavirus patients.
Missouri hospitalization data lags three days, and not every hospital reports every day.
Illinois, meanwhile, reported 4,762 new cases of COVID-19, down from 7,201 the day before.
After hitting a peak seven-day average of 12,722 on Nov. 12, Illinois' daily new case numbers have slowed, falling as low as 5,243 on Tuesday. On Saturday the seven-day average of new cases rose to 5,887.
There were 3,799 hospitalized COVID-19 patients statewide, down from 3,992 the day before, continuing the decline in overall coronavirus patient numbers the state has seen since hitting a record 6,175 on Nov. 20.
Illinois also reported 29 more deaths due to the virus.
The St. Louis Metropolitan Pandemic Task Force reported 68 new COVID-19 patients admitted to hospitals in the area, down from 103 the day before.
The task force reported a total of 755 confirmed COVID-19 patients across area BJC HealthCare, Mercy, SSM Health and St. Luke's Hospital facilities — down from a peak of 961 on Nov. 30. Task force data lags two days.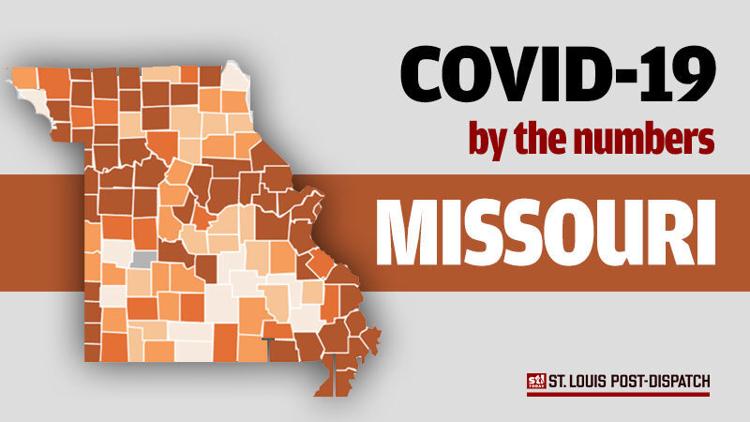 NOTE: Missouri updated its data dashboard on Sept. 28 to delete duplicate cases. This resulted in a decrease of total cases which caused the daily count to reflect a negative number.
Note from St. Louis Metropolitan Pandemic Task Force regarding the numbers for July 20: There was a delay in reporting some test results leading to the increase in reported hospital admissions.
Note from Missouri Department of Health and Senior Services: Note: Due to an abrupt change in data measures and the reporting platform issued by the White House on Monday, July 13, and effective Wednesday, July 15, Missouri Hospital Association (MHA) and the State of Missouri were unable to access hospitalization data during the transition. .