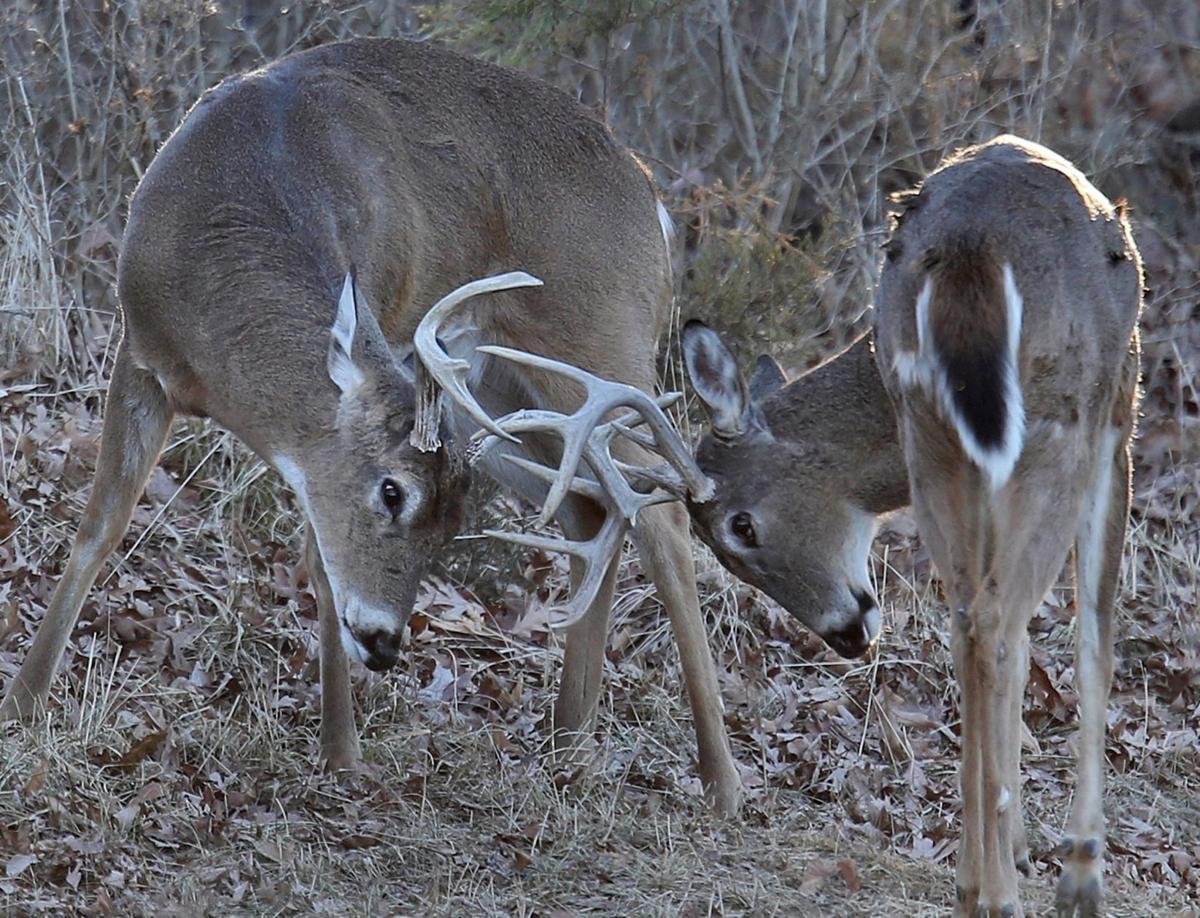 ST. LOUIS • As Missouri firearms season comes to an end Tuesday, Franklin County was poised to win the annual deer harvest trophy.
"It's got a lot of deer habitat," said Dan Zarlenga, a spokesman for the Missouri Department of Conservation. "It's also close to St. Louis. A quick hop down (Interstate) 44, and you are in Franklin County."
By 4 p.m. Monday, 4,984 deer were killed there, including numbers from early youth and archery seasons. Firearms season runs Nov. 10-20.
"It gets a lot of people excited. Actually it brings a lot of people together," said Tim Williams, 24, a sixth-generation butcher at Williams Brothers Meat Market in Washington, Mo.
"Have you heard of deer camp? People really look forward to this. Hopefully, weather permitting, there will be a big harvest."
Statewide, more than 248,000 deer have been killed, including 99,567 on opening weekend, up 5 percent from the first two days of last season.
Some archery enthusiasts aren't pleased. They say crossbows, which have splashed into pop culture through shows like 'The Walking Dead,' take …
Three people have died from apparent deer hunting accidents in Greene, Macon and Lewis counties, according to the conservation department. Nonfatal shooting incidents happened in Scotland, Callaway, Barton, Phelps and Jefferson counties.
Many people participate. About 1.3 million deer permits purchased each year contribute to the estimated $1 billion economy from hunting, fishing and wildlife gawking in Missouri.
In some parts of the country, school gets canceled. Schools remain open in Franklin County. Three school officials from the area said they haven't noticed a drop in attendance.
"Upon looking at our attendance rates during both youth season and the regular gun season, we do not experience a lower attendance rate than normal," said Steve Weinhold, superintendent of schools in Union, the county seat. "I think it may be because many of our students hunt on their own farms and properties right here in Franklin County."
Many hunt before and after school.
Citing years of disagreement, deer breeders and operators of private hunting ranches want to be exempted from the Missouri Department of Conse…
Meanwhile, the number of the counties that require testing for chronic wasting disease, a fatal illness that affects deer and elk, continues to rise in Missouri. Last season, the conservation department confirmed 33 new cases from a pool of 24,500 tested carcasses. There have been 75 confirmed cases of the disease in free-ranging Missouri deer since the state began testing in 2001.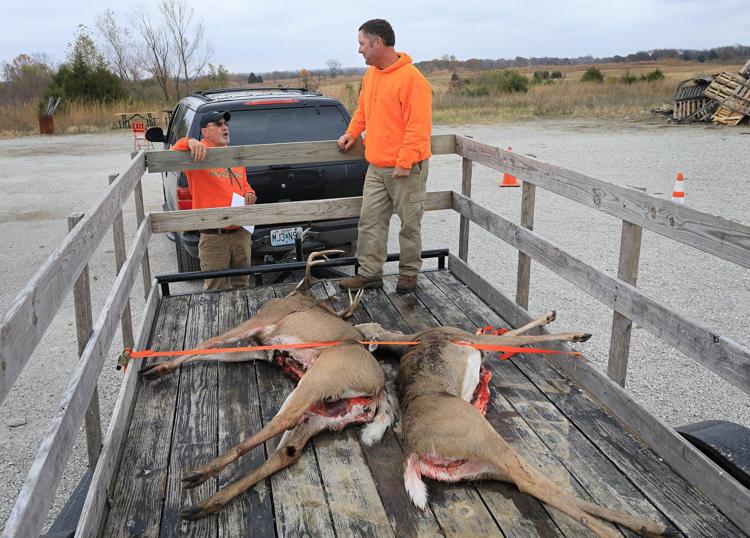 There was a mandatory testing for the illness the first two days of firearms season in 31 counties, including Franklin and other areas close to St. Louis. Hunters can still voluntarily bring deer in for sampling at any time during the season.
"We are finding more," Zarlenga said. "As alarming as it may sound, and it is cause for concern, we need to be up on this. This suggests that the prevalence is still low."