SEDALIA — Four little pigs decked in racing silks rounded the track at the Missouri State Fair on Thursday as a packed and unmasked crowd shouted for their favorite swine.
The pigs galloped past the finish line to end the afternoon pig race heats on opening day. Brad Pig lost in a crippling defeat to Patrick Mahogs. The prize: a single Oreo.
It was a seemingly normal first day for the Missouri State Fair in Sedalia where there were few signs that the state has for weeks been a hot spot for the resurgence of COVID-19 in the United States.
Few who flocked to the fair were masked, crowds packed shoulder-to-shoulder to behold sights like the famous butter cow, and many attendees were still not vaccinated.
In Pettis County, where the fair has been held since 1901, the average daily count of COVID-19 cases has doubled in the last month. About 31% of the population is fully vaccinated, falling behind the state rate of 43%, and the national level of 50%.
State Fair Director Mark Wolfe said Wednesday that the campgrounds were fully booked for this year's fair and his staff anticipated up to 340,000 attendees before the event ends Aug. 22.
"We're not seeing any kind of slowdown in attendance and are expecting an average to good year," Wolfe said.
This year's fair kicks off after state officials canceled the full fair last year for the first time since World War II. They said the coronavirus made it unsafe to bring that many people together. Instead, a much smaller youth livestock show took the place of a fair traditionally headlined by big-name musical acts, which this year include The Beach Boys, Boys II Men and Hank Williams Jr.
To get the 2021 fair running, Gov. Mike Parson, a cattle farmer, convinced lawmakers to earmark $1.6 million to replace fees and sponsorships the fair lost last year.
Fair officials decided in the spring to bring back the full event. And, unlike the state fair in neighboring Illinois, masks are optional.
On Thursday, though, few took the option.
'If God wants … me'
Marty Kohlbaker, Sharon Dority and Barbara Richardson, three church friends from Climax Springs, Missouri, strolled unmasked through the shopping stalls in the Mathewson Exhibition Center on opening day Thursday afternoon.
They perused farm-centric shirts and decor, while at the center of the building young women in fluorescent evening gowns could be heard giving speeches for the Missouri State Fair Queen competition on a stage over the dirt rodeo arena.
"I've been coming here for, oh let's see, about 30 years." said Dority. "It's always just a lot of fun."
Dority said she had a mild case of COVID-19 last fall, and doesn't intend to get vaccinated, despite the fact that decision means her daughter has not allowed her to see her grandkids.
"I don't want to be a guinea pig," she said. "They haven't tested it enough."
Kohlbaker, the church pastor's wife, nodded in agreement and quoted unevidenced statistics she's read about the potential harm of the vaccine.
Their friend, Richardson, said she got the shot in the spring before visiting her grandkids in Virginia.
"We disagree on this," Richardson said. "I've always just been pro-vaccine, but I know people here might not feel the same."
On the other edge of the fair near a building displaying quilt work and other crafts, Kelly Alexander and her husband, of Lee's Summit, were the only ones in the crowd wearing masks. They are also vaccinated.
"My son and daughter-in-law aren't vaccinated and got the virus just a few weeks ago," she said. "My husband was in the hospital earlier this year and is high risk, so I'm just terrified if he ever gets sick, so yes I'm going to wear a mask, even if I'm the only one."
Steve Sweetin, 83, of Springfield, was working inside his cinnamon roll booth wearing a pink fedora to match the pink-and-teal stand.
Sweetin began running concessions in the 1960s when corn dogs were 25 cents, and has been a fixture at the fair for some 60 years.
Today he owns stands that sell pizza, cotton candy, and — his best seller — corn dogs, and travels to fairs across the South and Midwest.
His stands only operated six days last year.
"It was a tough, tough year," he said. "We were glad the state fair was canceled because it's not worth it for anybody getting sick or dying, but this was not a good business to be in during a pandemic."
Sweetin added that his parents, a nurse and homicide detective, were disappointed when he traded life as a funeral director-in-training to travel with the Ice Capades and operate fair concessions.
"They were probably right, at least for last year," he said. "But now we're still here and we have people that come back year after year to see us."
Outside the youth livestock showground, farmer Brian Eggers, 55, stood with his 7-year-old granddaughter, wearing a Hawaiian shirt, overalls and a friendly, unmasked smile as he watched kids present their heifers to the judges.
Eggers, who lives outside Chillicothe, Missouri, said the fair means something deeper to farming families like his.
"It's important they have this," he said. "It's a reminder of what feeds us all. It's a place for us to catch up and get young people involved in the agriculture business."
Eggers lost a close neighbor as well as aunts and uncles to COVID-19, but said he hasn't gotten around to getting vaccinated.
"I'm not anti-vaccine, but I haven't gotten it myself yet," he said, adding:
"If God wants to take me, that's his choice."
Cowboys and COVID
Jessica Miller, COVID-19 vaccination and testing supervisor for Katy Trail Community Health, sat at the fair's vaccination station in the Mathewson Exhibition Center while a nearby crowd watched a cowboy shooting show.
In its first 2.5 hours of operation, the vaccine site had five patients, Miller said.
"That's better than I expected, to be honest," Miller said. "Most said their jobs were going to require them, or they would be allowed to not wear a mask if they got vaccinated."
Miller says vaccinations in the four-county area covered by Katy Trail Community Health have more than doubled in recent weeks with 108 administered last week.
The west-central Missouri health organization's clinic also administered 297 COVID tests last week, compared with about 25 a week that the health service was administering at the end of June.
Miller, a respiratory therapist who is trained to run ventilator machines used in the most dire COVID-19 cases, worked for eight weeks in Long Island, New York, last spring when the virus was raging and overcrowding the area's hospitals.
"We had 1,000 patients in a 500-bed hospital. I had to be there when they gasped their way to death alone without their family," Miller said sitting behind the fair vaccine sign-up table. "It was traumatizing to say the least."
Miller said the hospital where she worked allowed family members to create signs to hang near patient's beds.
"I'll never forget doing CPR trying to keep people alive while looking at a sign from their three kids about how much they love them," Miller said.
Miller said she was disappointed when she returned home to Sedalia and was met with skepticism and indifference to the virus.
Now, with cases surging and the vaccination rate still low, Miller says she fears more people will die in her community because of the resistance.
As she spoke, a group of young unmasked women passed the booth, sneering at the vaccine effort tucked near tables for fertilizer products.
"Yeah that's been happening," Miller said, unfazed. "I don't let it bother me. We're here if anyone is ready to get the vaccine and we've already done five. That's what matters."
Photos: Missouri State Fair returns under cloudy skies after pandemic hiatus
State Fair back in swing
State Fair back in swing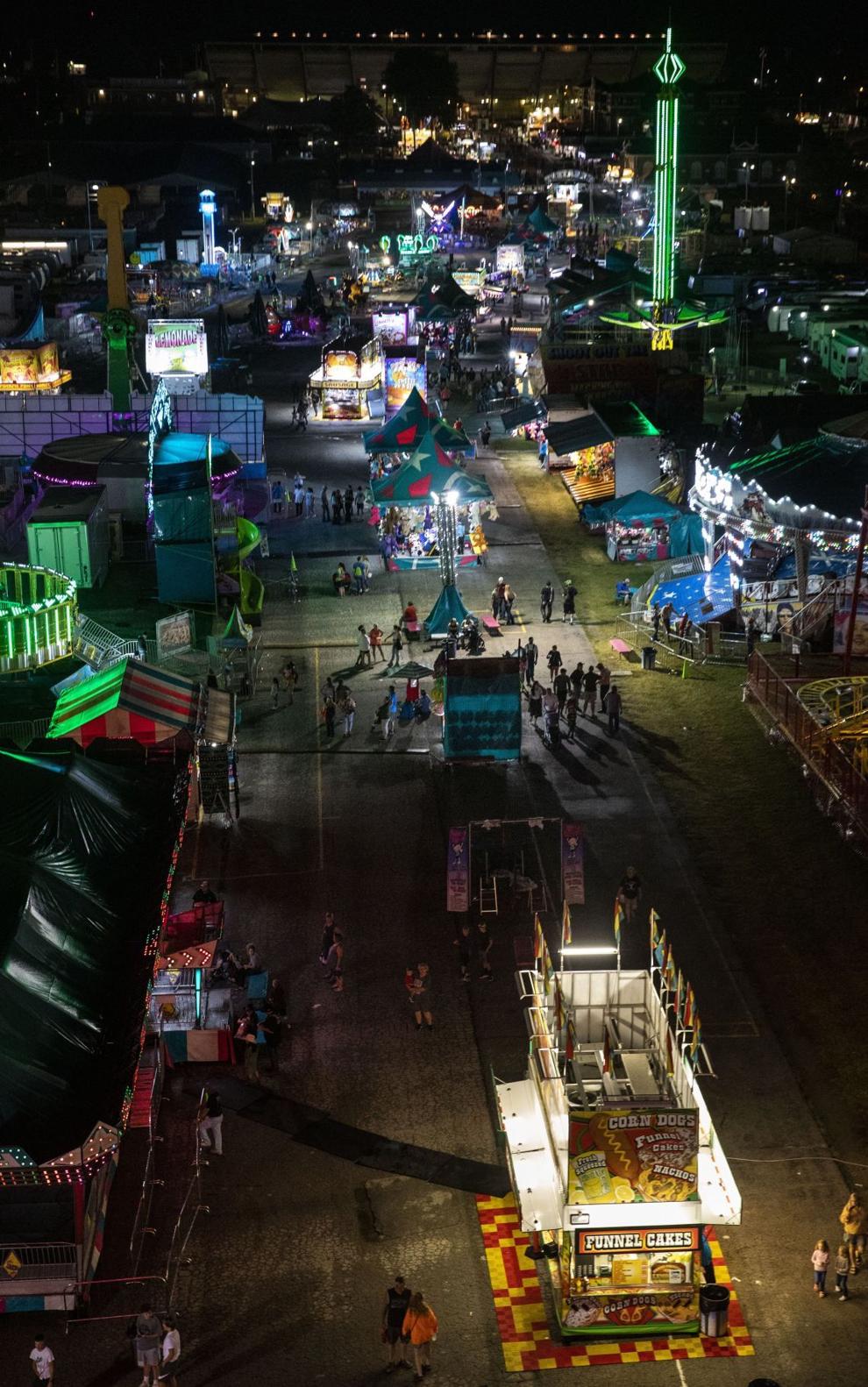 State Fair back in swing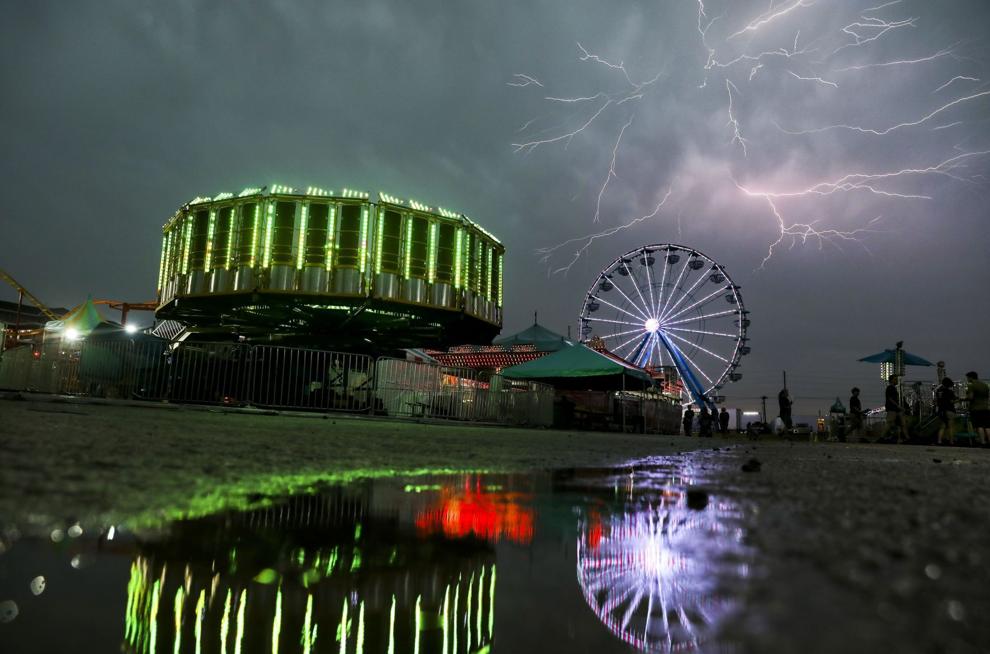 State Fair back in swing
State Fair back in swing
State Fair back in swing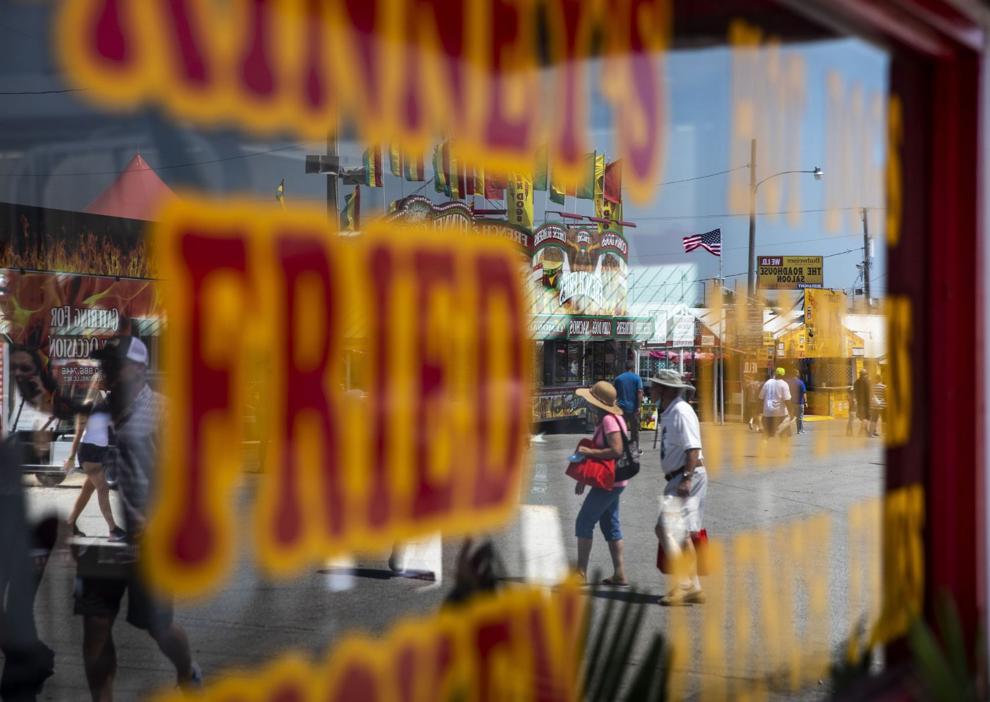 State Fair back in swing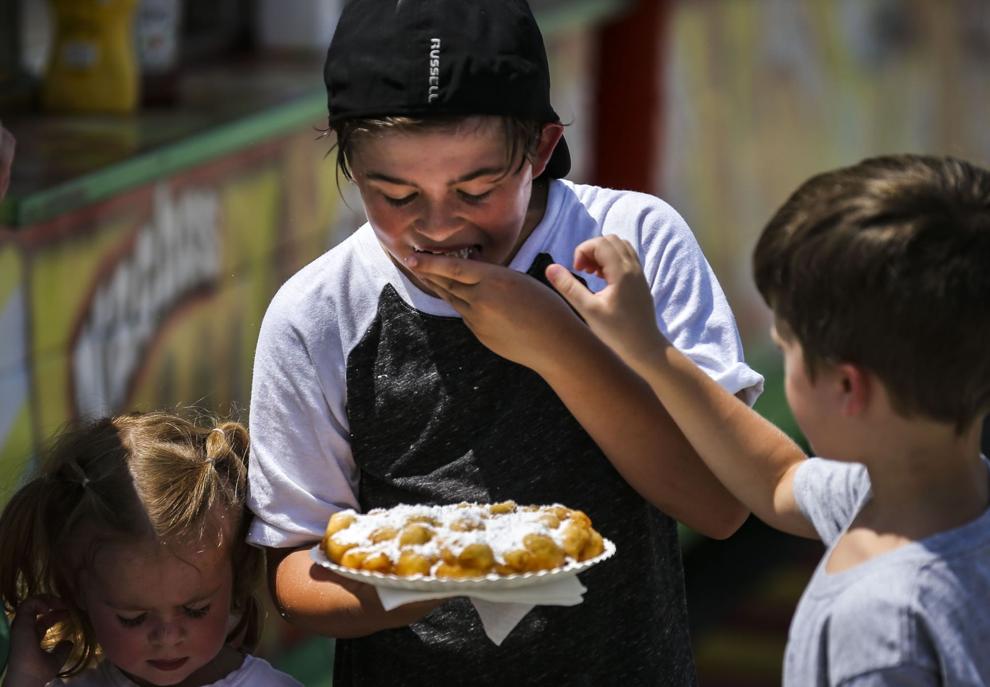 State Fair back in swing
State Fair back in swing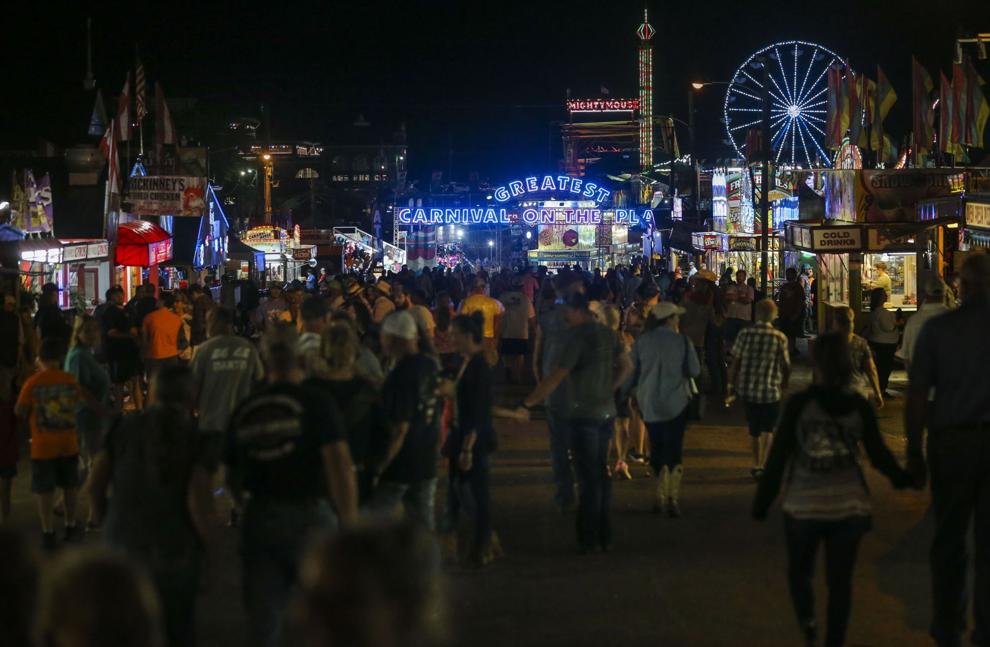 State Fair back in swing
State Fair back in swing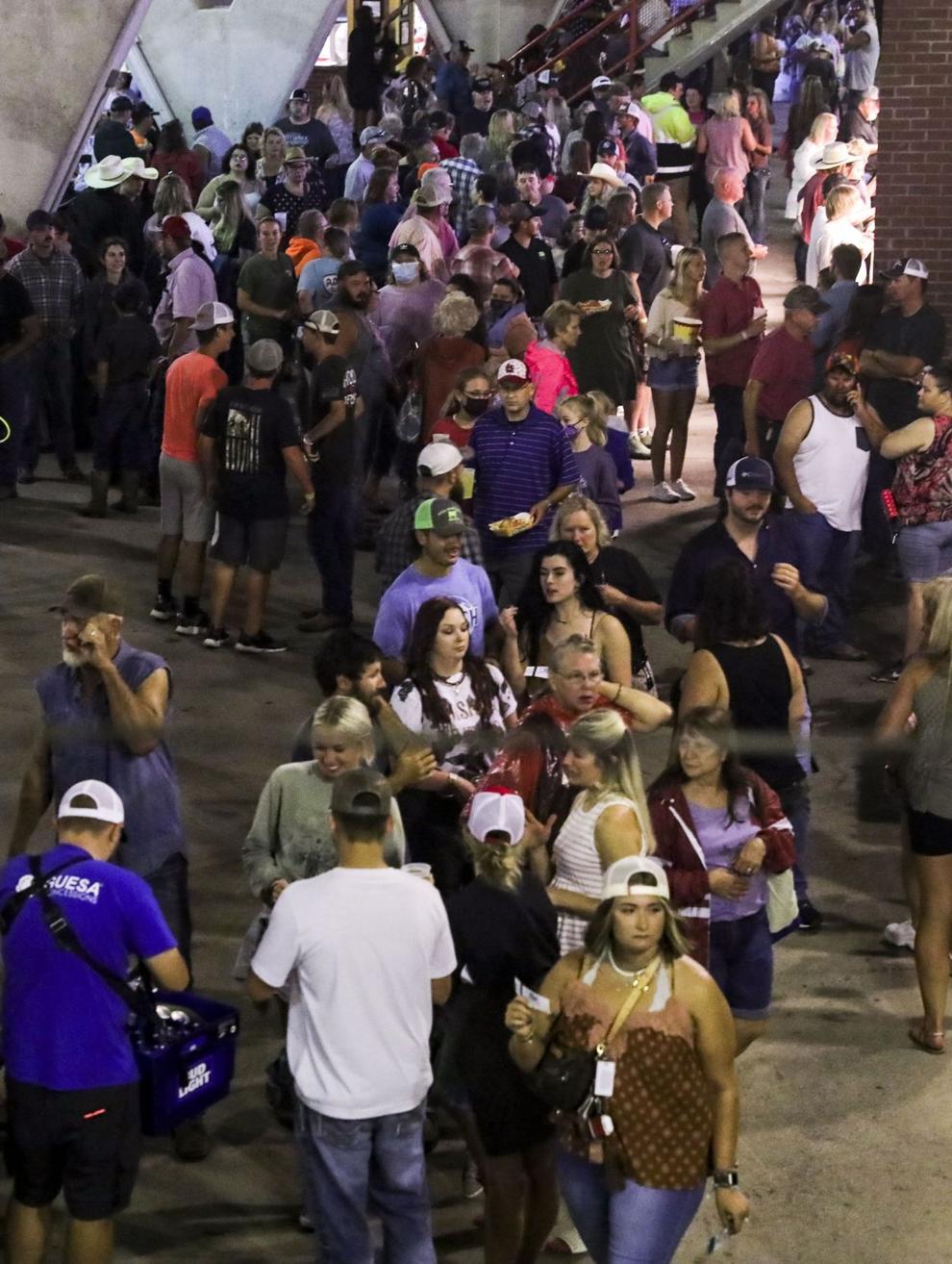 State Fair back in swing
State Fair back in swing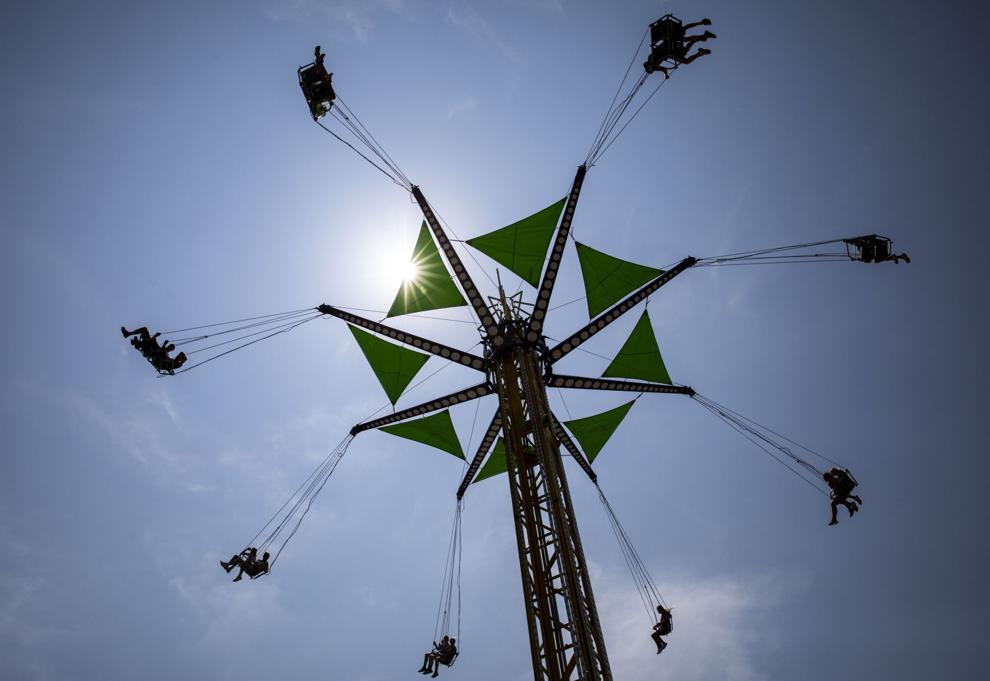 State Fair back in swing
State Fair back in swing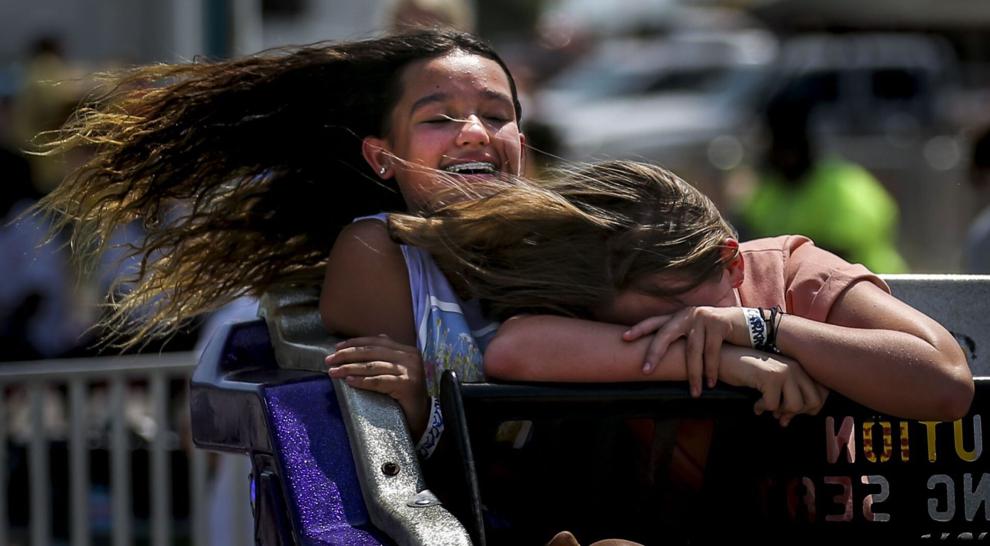 State Fair back in swing