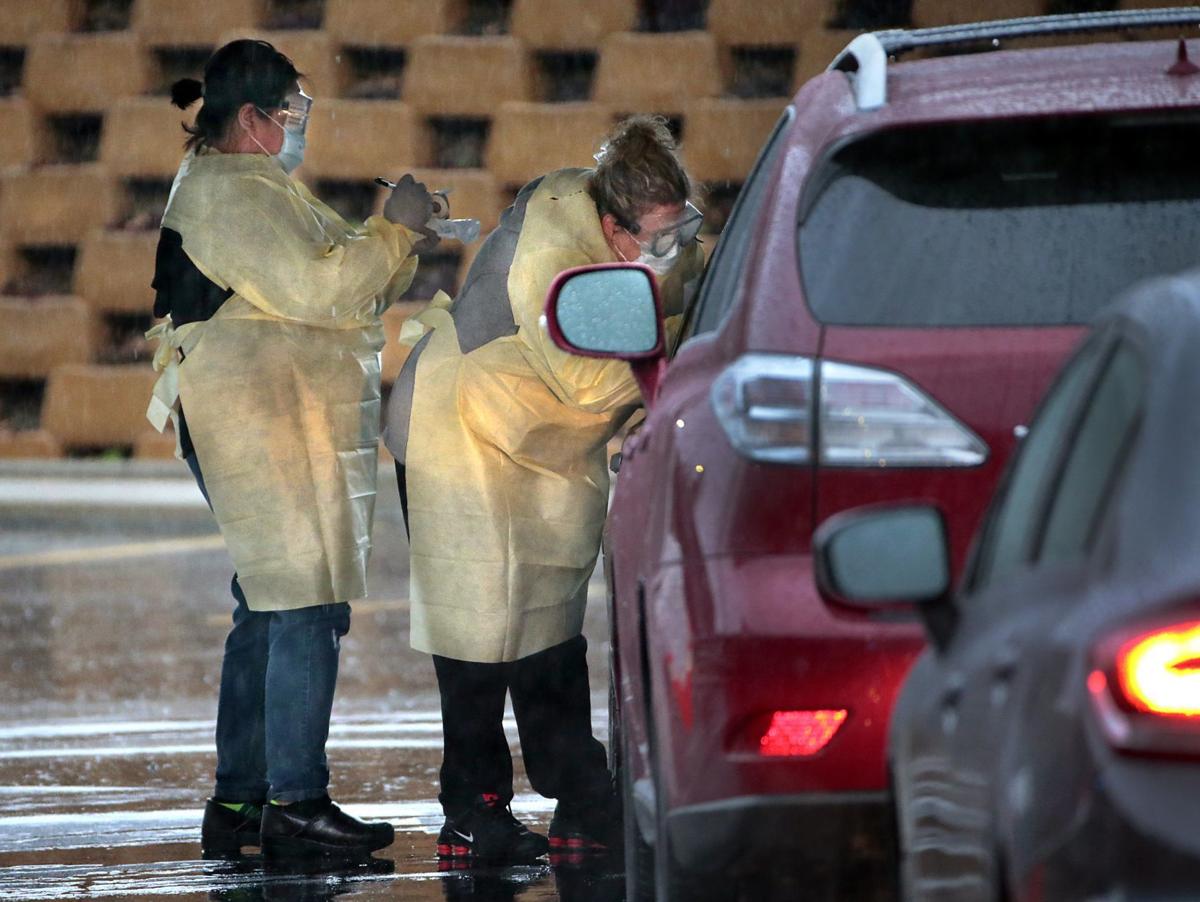 ST. LOUIS — Missouri surpassed 6,000 COVID-19 deaths on Tuesday, and though vaccinations accelerated, newly released survey data showed that many in the state are hesitant to get the vaccines.
The state reported 204 new deaths due to COVID-19, bringing the total to 6,155 since the beginning of the pandemic. Of the deaths reported Tuesday, 176 occurred in prior weeks: Three in October, 18 in November, 142 in December and 13 this month.
The Centers for Disease Control and Prevention reported on Tuesday that about 2.6% of the state's population have been vaccinated so far, or about 161,784 people, an increase of 11,714 from the day before.
The Missouri Hospital Association released the results of a survey of 800 registered Missouri voters conducted earlier this month. The survey showed that 58% were "very" or "somewhat" likely to get vaccinated. Springfield and the St. Louis collar counties had the highest rates of adults who said they were unlikely to get vaccinated.
And St. Charles County lifted an 11 p.m. curfew on bars, restaurants and nightclubs, which had been in place since Nov. 24.
"Since that time, the situation has improved," St. Charles County Executive Steve Ehlmann wrote in a letter to bar and restaurant owners on Monday.
He cautioned that the pandemic is not over, despite the arrival of vaccines, and restaurants should continue to require masks, social distancing and cleaning.
"The virus is not under control yet, and we must continue to call upon you to take the necessary steps to ensure the safety of your patrons and employees," Ehlmann wrote.
St. Charles County hit a peak 14-day average of 381 new cases on Nov. 22. As of Jan. 6, the most recent reported average, that number had declined to 173. That is well below the peak, but still higher than any level seen prior to November.
Missouri reported on Tuesday 2,131 new cases statewide, up from 1,659 the day before, dropping the seven-day average to 3,075, according to a Post-Dispatch analysis. The average peaked at 4,723 on Nov. 20, fell as low as 2,182 on Dec. 30, and has risen since.
Illinois reported 6,642 new cases of COVID-19, and 117 more deaths.
The state's seven-day average fell slightly to 6,921, compared to 6,949 the day before, and well below the November peak of 12,722.
The St. Louis Metropolitan Pandemic Task Force reported 96 new COVID-19 patients admitted to hospitals in the area, up from 81 the day before. The task force reported a total of 760 virus patients across area BJC HealthCare, Mercy, SSM Health and St. Luke's Hospital facilities — down from 782 the day before.
Task force data lags two days.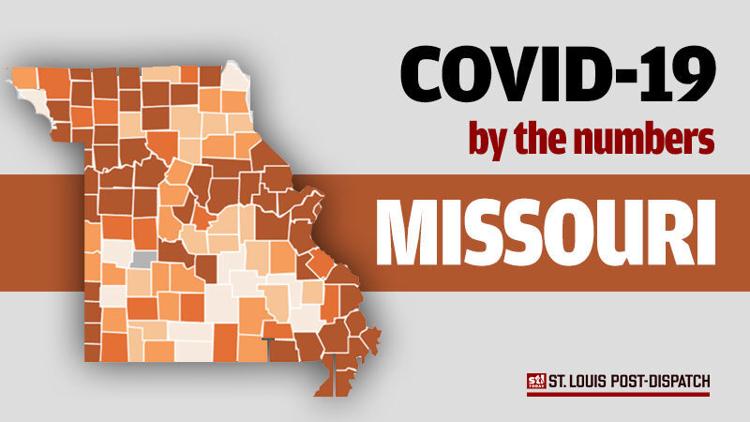 NOTE: Missouri updated its data dashboard on Sept. 28 to delete duplicate cases. This resulted in a decrease of total cases which caused the daily count to reflect a negative number.
Note from St. Louis Metropolitan Pandemic Task Force regarding the numbers for July 20: There was a delay in reporting some test results leading to the increase in reported hospital admissions.
Note from Missouri Department of Health and Senior Services: Note: Due to an abrupt change in data measures and the reporting platform issued by the White House on Monday, July 13, and effective Wednesday, July 15, Missouri Hospital Association (MHA) and the State of Missouri were unable to access hospitalization data during the transition. .