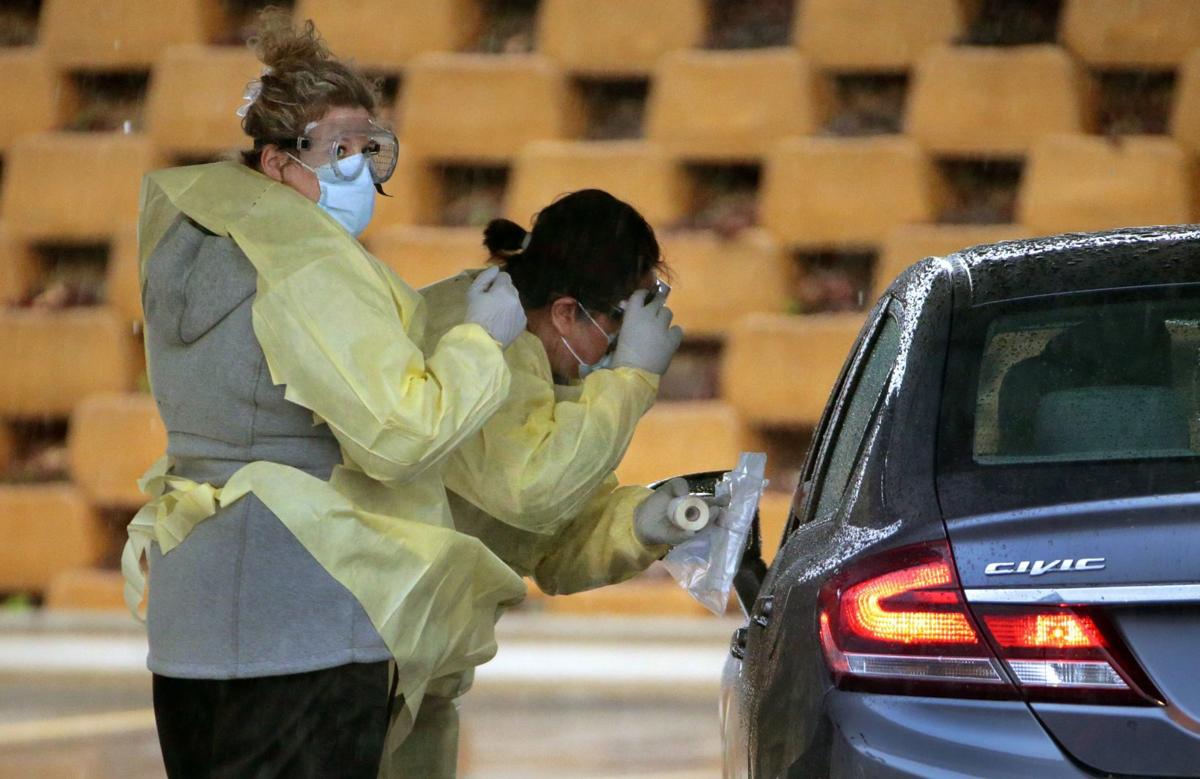 ST. LOUIS — The St. Louis County health department received its first doses of the COVID-19 vaccine on Tuesday, sparking hope for more front-line health care workers who are eager to get vaccinated. At the same time, state officials said Missouri had far fewer doses than needed, even for health care workers, leaving area residents in the dark on vaccinations for the general public.
With two vaccines in distribution in the U.S., many residents are anxious to find out when they will qualify.
St. Louis County said that it had received 975 doses of the Pfizer Inc. vaccine, and this week will start vaccinating health care workers who have not been able to receive the vaccine elsewhere. The first will include 275 employees in the health department.
Missouri reported 2,632 new cases of COVID-19 on Tuesday, up from 1,196 the day before, but trending down, and well below the state's peak, which hit 4,723 on Nov. 20. The state also reported 2,657 hospitalized COVID-19 patients, just down from a 2,803 December peak, and 263 more deaths, a record one-day increase.
The region's hospitals rolled out their first vaccine clinics on Dec. 14. Two weeks later, CVS and Walgreens began vaccinating area nursing home residents and staff. Patient-facing health care workers and long-term care facility staff and residents are part of the state's "Phase 1A" group for vaccinations. The next group, or Phase 1B, includes individuals with medical conditions that place them at higher risk, residents over the age of 65, first responders, and essential workers.
Dr. Shephali Wulff, system director for infectious diseases of SSM Health, said she expects it will probably be late January or early February before the system is ready to start moving into Phase 1B.
"I want to be really careful that we don't jump into the community before we feel very certain that our health care workers can get their second doses," Wulff said.
But some health care workers have been left with questions about when they'll be able to get vaccinated.
Dr. Mimi Vo, of Vo Medical Clinic in south St. Louis, said that since her clinic is not affiliated with a health system or long-term care facility, she was uncertain where her staff could get vaccinated.
"We just want to know, is our name on some list somewhere?" Vo said.
Vo said she called local health departments around the state, looking for vaccine doses for her clinic's staff, to no avail. Finally, she heard about a hospital with appointments available, and drove with her staff to Lebanon, Missouri, for a vaccine clinic held by Osage Beach-based Lake Regional Health Systems.
Lisa Cox, spokeswoman for the Missouri Department of Health and Senior Services, said the department is working to connect smaller medical clinics with vaccinators, and will soon provide more information to those health care workers who are not affiliated with the larger systems.
Cox said there are nearly 500,000 people in the state's Phase 1A category. The state has received about 286,000 doses and inoculated 98,589 residents with a first dose.
"When the supply just doesn't meet the demand, it's just — we just kind of have to ask for patience at this point," Cox said.
Dr. Andrea Otto, a family physician at SproutMD in Kirkwood, said operating a small private practice during the pandemic has already been challenging.
Otto says she has been relying on virtual visits as much as possible. But some patients require in-person visits, or even home visits. She said that emergency room and other high-risk health care workers should be vaccinated first. But she wants to know that she and her staff are on the list "at some point" to receive vaccinations.
"Whether that's mid-January, or the end of January, or whatever, we just want reassurance that someone has considered that we will need vaccines too," Otto said.
Otto said she contacted state and local health departments, hospital systems, and even the pharmacies offering vaccinations in nursing homes, to try and find a place for her and her staff to get vaccinated.
St. Louis County health department spokesman Christopher Ave said in an email that the department has been building a list of Phase 1A individuals who haven't been able to get vaccines through the hospital systems. The list includes dentists, school nurses, behavioral health providers, optometrists and physical therapists.
Ave said those vaccinations will be scheduled according to the order in which they sign up, but didn't say how to sign up.
Acting county health co-director Spring Schmidt said those eligible for the vaccine will "self-schedule."
"We will be vaccinating every day and ordering more vaccine as well," she said. "The pipeline is just beginning."
The St. Charles County health department received 400 doses of the Moderna vaccine on Dec. 22. It has begun vaccinating health care workers who are not affiliated with another vaccine provider, like paramedics, chiropractors, dentists and social workers.
Wulff, of SSM, said she has received multiple requests for vaccinations from independent doctors and clinics, and SSM is working on a plan for them.
"They certainly are at risk," Wulff said. "They need to be vaccinated."
Michele Munz of the Post-Dispatch contributed to this report.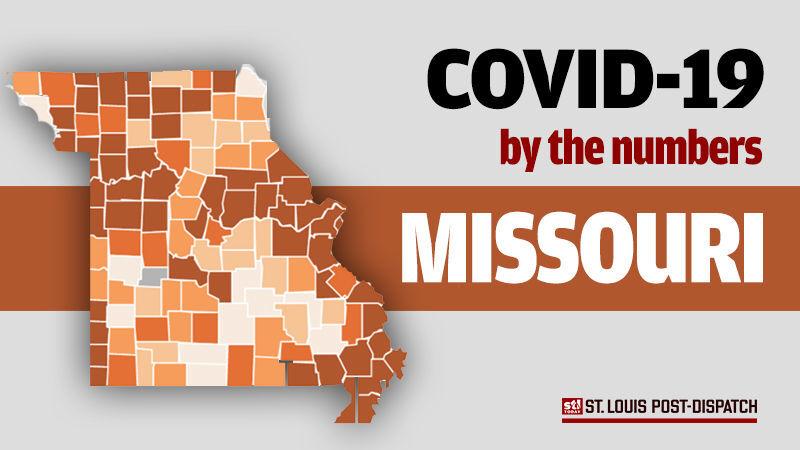 NOTE: Missouri updated its data dashboard on Sept. 28 to delete duplicate cases. This resulted in a decrease of total cases which caused the daily count to reflect a negative number.
Note from St. Louis Metropolitan Pandemic Task Force regarding the numbers for July 20: There was a delay in reporting some test results leading to the increase in reported hospital admissions.
Note from Missouri Department of Health and Senior Services: Note: Due to an abrupt change in data measures and the reporting platform issued by the White House on Monday, July 13, and effective Wednesday, July 15, Missouri Hospital Association (MHA) and the State of Missouri were unable to access hospitalization data during the transition. .