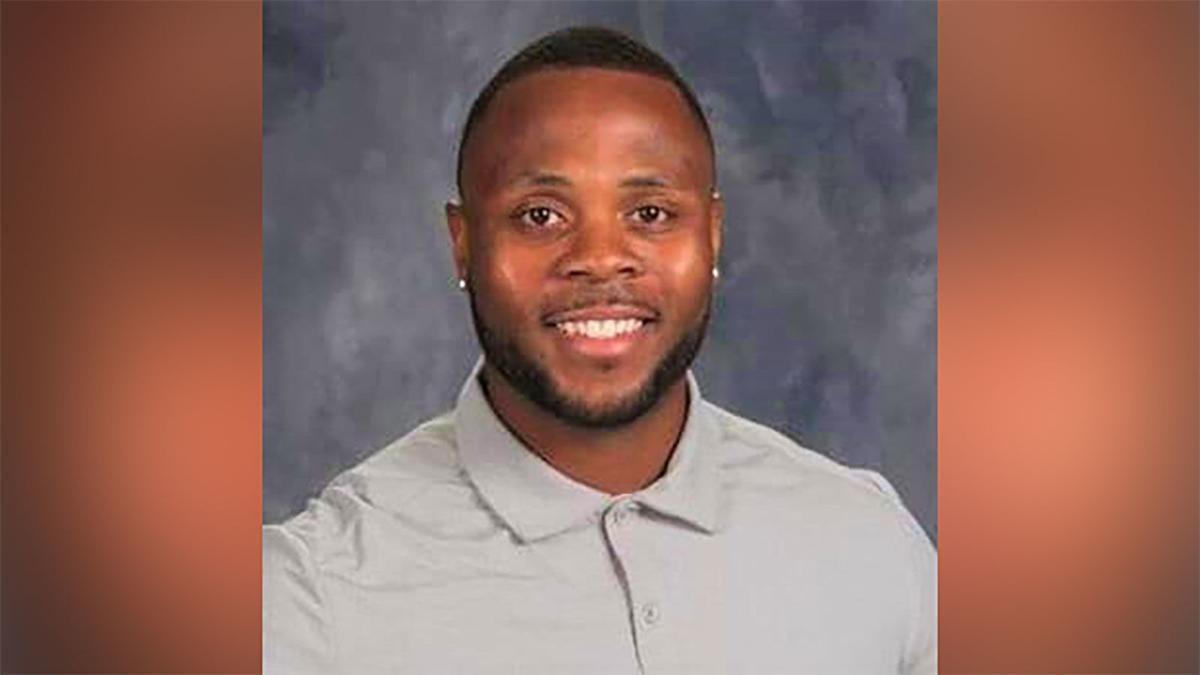 A COVID-19 vaccination will come too late for Missouri's 2021 teacher of the year, who came down with the virus two weeks ago.
Darrion Cockrell, who teaches physical education at Crestwood Elementary, is now pleading with state health officials to move all school staff members up the priority list for the vaccine.
"Our state's teachers and staff have faithfully risked their lives" and may not be eligible to receive vaccines until the school year is over, reads a letter sent Wednesday from Cockrell and four other recent teachers of the year to Dr. Randall Williams, director of the state health department.
About 95% of Missouri's school buildings are open to students at some capacity, according to the state education department. In the St. Louis region, only Ferguson-Florissant and Hazelwood school districts have remained fully virtual this year, and are set to welcome students to buildings starting in March.
Not all districts enforce masks in schools, particularly in counties that don't have mandates. Schools are also largely incapable of maintaining the recommended 6-foot distancing protocol inside classrooms, hallways and cafeterias, the letter reads.
"We need vaccinations not to 'get back' to schools, we are already in schools, even as emerging viral variants enter our communities and school hallways. Prompt vaccinations will maximize learning; prompt vaccinations will undoubtedly save staff and student lives," the letter states.
In Missouri, teachers are classified as Phase 1-B, Tier 3 in the priority categories for vaccine distribution, same as energy, wastewater and transportation workers, among others. The state is currently vaccinating people in Phase 1-B, Tier 2 — anyone 65 and older and adults with compromised immune systems.
Williams has said the target date for moving to Phase 1-B, Tier 3 is mid- to late April.
"We look forward to the day when supply increases to the point where we can vaccinate our teachers and enhance classroom safety," Williams said in a statement. "Right now, Missouri remains committed to protecting the more than 3 million senior citizens, health care providers, first responders and those with underlying health conditions who are currently eligible for the vaccine. With the limited amount of vaccine currently available, we must prioritize those most vulnerable."
Other states bordering Missouri have started vaccinating teachers, including Kansas and Illinois, where school staff are considered frontline essential workers.
Last week, teachers in East St. Louis School District started receiving their first dose of the vaccine in the high school gym. The district is set to reopen to younger students on March 2, but could push back the date if staff members haven't received their second vaccinations, a spokeswoman said.
At least some Missouri teachers have traveled to Illinois to receive the shots at local pharmacies, according to social media posts.
Cockrell said he thinks he was exposed to the virus while teaching P.E. because he comes into contact with every teacher and student, and he only travels to school and back home. Two weeks ago, Cockrell went to the emergency room with a 104-degree fever, extreme fatigue and severe headaches and body aches. He is recovering, but said his lung capacity and energy levels are not back to normal.
His wife, a nurse practitioner, was fully vaccinated in January and never tested positive for COVID-19. Their household is anecdotal evidence that the vaccine works to protect families and communities, Cockrell said.
"Teachers want to be here for our kids but we cannot be here for them if we're sick," he said. "We can't teach from a hospital bed."