CHESTERFIELD • Residents of the only mobile home park in Chesterfield rejoiced Monday night over a victory that could help save their homes.
In a 5-3 vote, the planning commission here denied the request of a developer to rezone the nearly 12 acres of the Chesterfield Mobile Home Park, and its 140 lots to make way for a 298-unit apartment project.
The proposed Villages at Bonhomme Creek would consist of mostly one-bedroom units with some two-bedroom and three-bedroom units.
The parcel is owned by Robert Behymer. The property is under contract to Brinkmann Holdings LLC.
The mobile home park is not in a residential zone, members of the commission said during the meeting. It existed before zoning for the area was established.
Commissioners said since the parcel is a so-called "legal nonconforming" one, its owner has the right to ultimately determine how the property will be used, but a rezoning would be necessary for the apartment project.
The 50-year-old mobile home park that sits along the Highway 40 (Interstate 64) corridor is the home of a large population of Hispanic and low-income residents. Those against the apartment plan, including clergy and local school parents and staff, said the apartment building would force residents to move out of an affordable place they call home. Some said their homes are too old to move.
The Rev. Margaret Philip of St. Thomas United Church in Christ in Chesterfield said she was stunned at the council's denial of the developer's request given the dialogue during the meeting.
"I really hope and pray the city of Chesterfield will focus on more affordable housing," Philip said. The city is required to meet certain affordable housing conditions to receive federal grants.
Others opposed to the building cited its proposed height of four stories and density.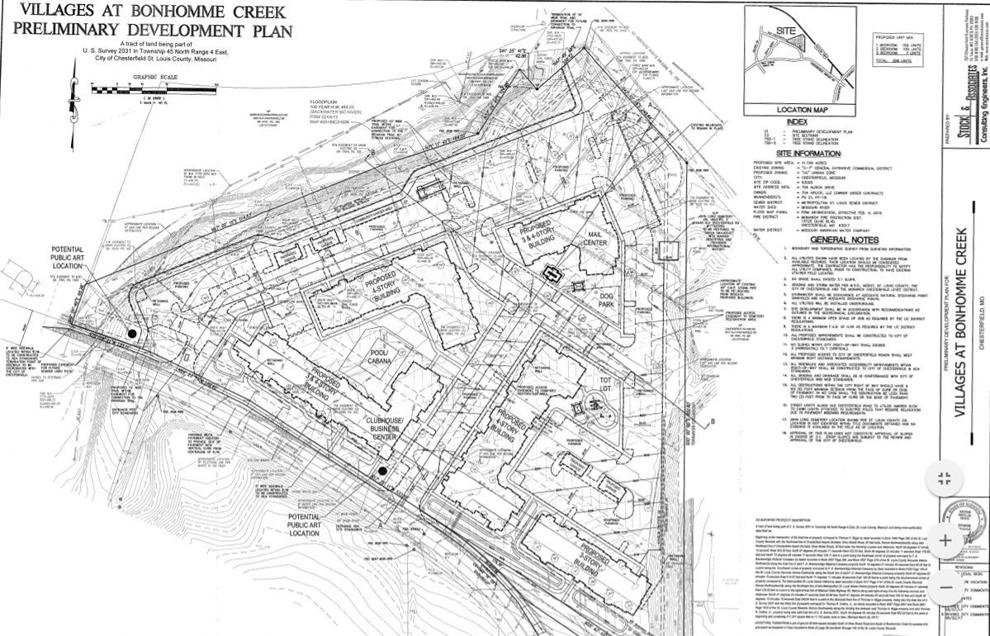 Developer Mike Lang of Amerwest Development LLC in West Palm Beach, Fla., chose not to comment on the council's action after the meeting.
There hasn't been a new apartment in Chesterfield since the city was incorporated in 1988. Developers say these proposals would attract young professionals who work at area corporate offices and may appeal empty-nesters.
A representative of the developer said in his public statement Monday the goal was to provide "market rate" units that are affordable for the community.