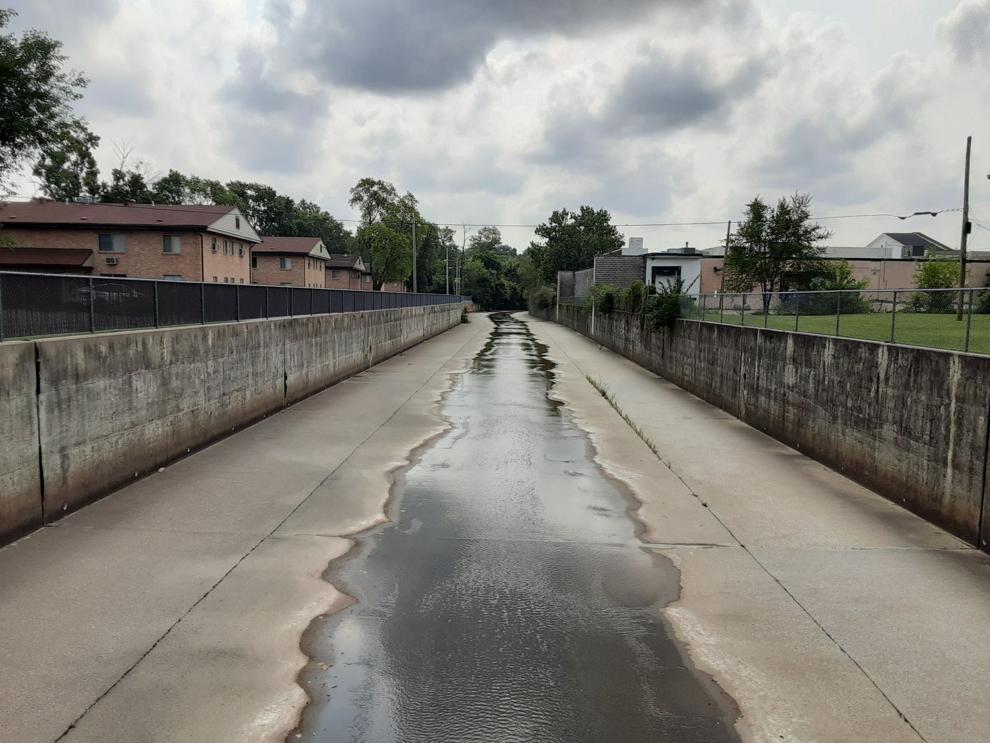 UNIVERSITY CITY — Along Olive Boulevard, a stretch of the River Des Peres squeezes between apartment complexes, stores and parking lots — its path as linear as the nearby roadway.
There, the river straightens out into a rectangular, concrete sleeve without a pebble, patch of grass or single curve to slow down water that passes through the channel.
Bob Criss, a professor emeritus at Washington University who has studied flood issues in the region for years, calls it a "flash flood monster."
"The upper River Des Peres is the single worst stream in Missouri that I've found," Criss said. "And if you look at it, you'll see why: It's been extensively helped."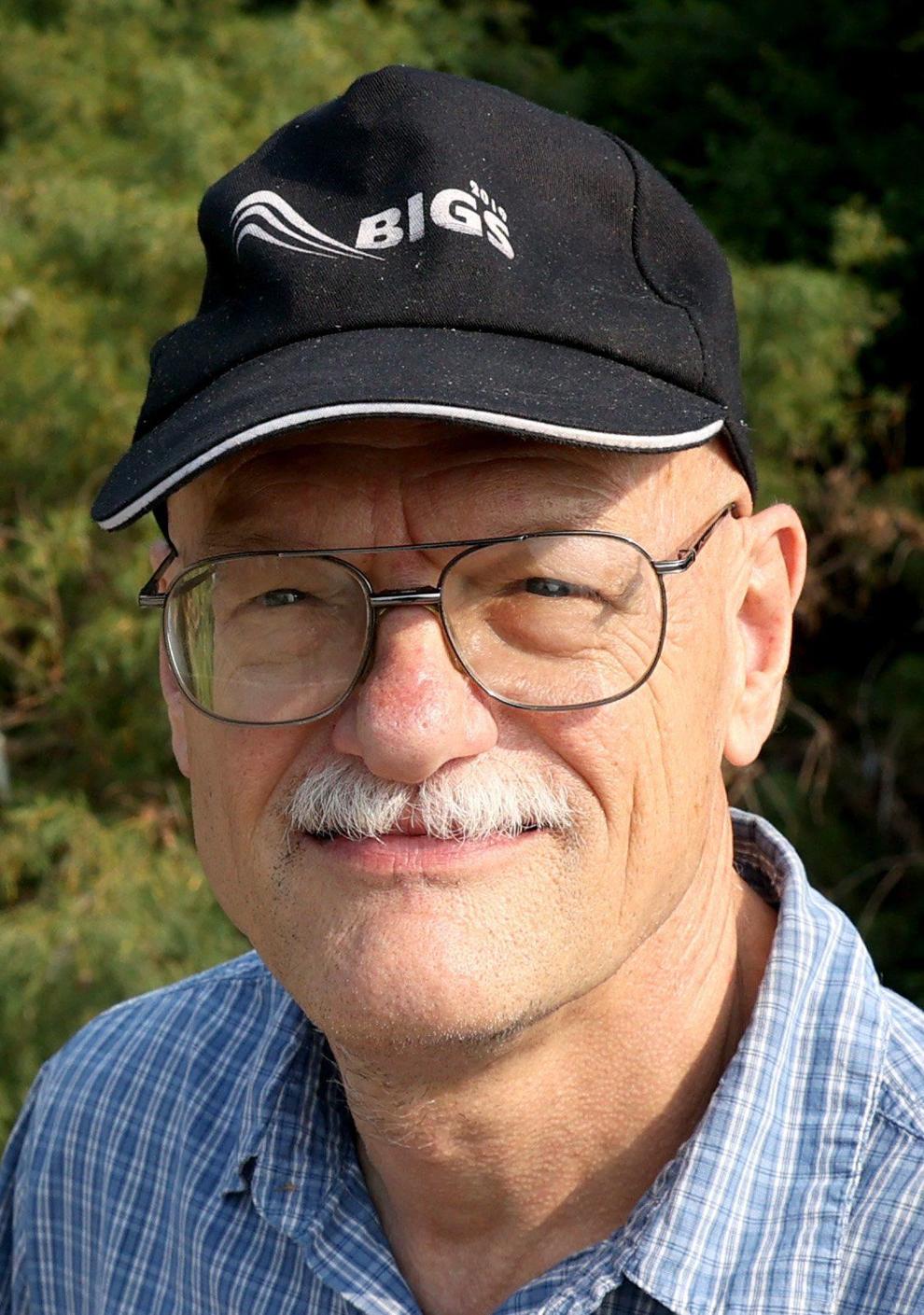 In a region known for big floods on big rivers, a legacy of straightening out the natural bends of small, neighborhood creeks and lining their beds with concrete has collectively made urban flash floods more dangerous, Criss said. And now, climate change threatens to exacerbate the problem, amplifying risk to surrounding residents as the warming atmosphere, which can hold more water, cranks up the intensity and likelihood of severe downpours.
That's left Criss, an expert on Missouri and Mississippi River flooding, shifting the focus of his research to urban flash floods, with the goal of better understanding how much they rise in response to certain amounts of rain — and ultimately aiming to create warning systems for local residents. He says the need is great and urgent: The upper River Des Peres and other small, urban streams are already struggling to handle rainfall and the ensuing bursts of stormwater.
Major rivers flood largely along mud flats, their swells often walled off by levees and flood gates. Minor tributaries in urban settings, however, react to rainfall much more quickly and dramatically than the region's major rivers. St. Louis County creeks are capable of rising as much as 10 feet in an hour as water flows explode to several thousand times their average. Worse, it happens among homes, in areas of dense development.
"These huge changes in water levels can happen in a couple hours or less," said Criss. "You can park your car and walk into a store and come out and not be able to get to your car. These things really do happen to people."
Criss has found that urban creeks throughout the state are highly sensitive to any bit of rain. But he says the worst is along the upper reaches of the River Des Peres, which cuts through University City and suburban St. Louis before entering a tunnel and later emerging farther to the south. He aims to submit his research for publication soon.
After receiving an inch or two of rain in an hour — precipitation that Criss says isn't that uncommon for the region — local stretches of the River Des Peres can see its flows roar from a mere trickle of less than one cubic foot per second to almost 5,000, as happened overnight last August. Other streams can see similar jumps, with water volumes suddenly gushing thousands of times higher than their typical levels. For comparison, at the peak of the record-setting flood of 1993, the Mississippi River's flow was only about six times greater than average, Criss says.
Too much, too fast
The issue is largely a problem of our own making, Criss says.
Urban watersheds — the land around the streams — are practically blanketed in impervious surfaces such as pavement, which direct increased runoff toward local creeks. (In University City, Criss says, 43% of the community's land area is impervious.)
And whereas urban streams like the upper River Des Peres once naturally meandered and curved — reflected at least as recently as the 1930s based on U.S. Geological Survey maps — many have since been "channelized." Now they run much straighter, holding less water, and are often lined with concrete.
Moreover, a robust storm-drain network whisks water away from puddling in places like roadways during rainstorms, adding to the deluge, turbocharging the streams and inevitably overwhelming them.
"We've accelerated the delivery of stormwater to the creek," said Criss. "Why do we have all these flash floods? 'Cause we sped the water up, that's why."
He says it's hard to quantify how much the issue has changed over time because local stream data have not been recorded nearly as long and extensively as major rivers such as the Mississippi.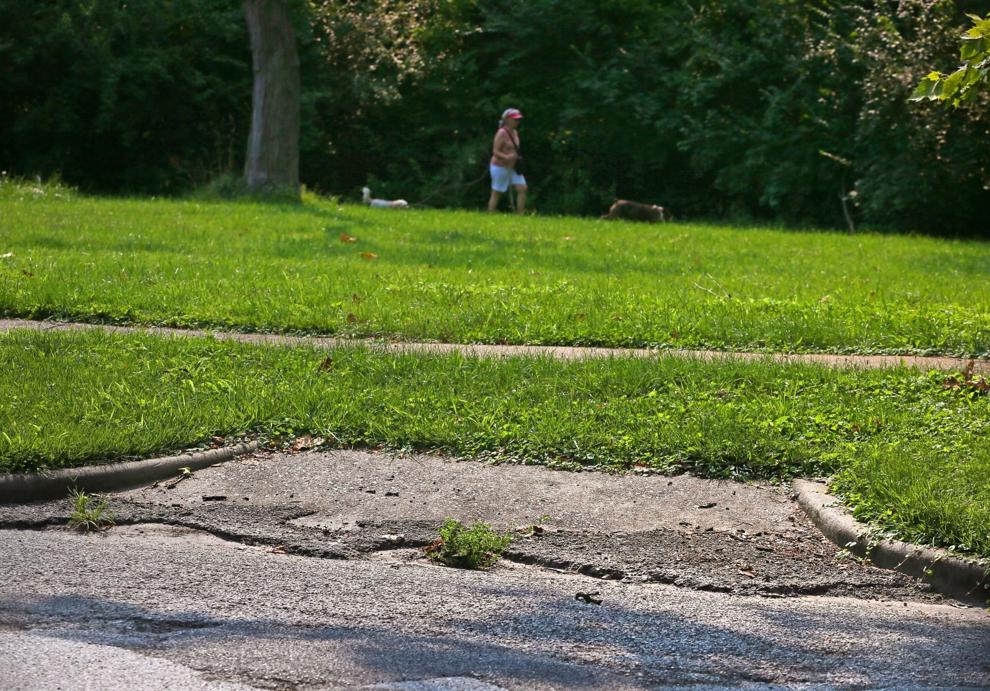 Some things can be done to help alleviate the problem, such as landscape designs that incorporate detention basins and rain gardens to store water. But Criss says they happen on such a small scale that they are dwarfed by problems elsewhere. In other words: We're making things worse faster than we're putting any corrective measures into place.
Ideally, communities would keep, or restore, crooks and bends in streams. But it's hard to undo channelized streams, he said.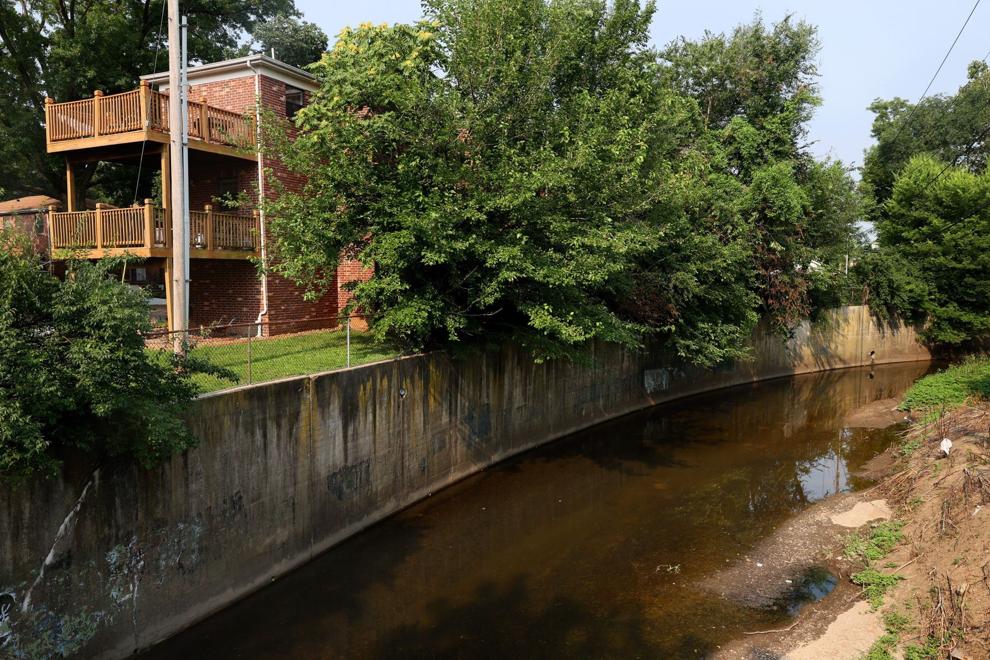 Ferocious and destructive
One of the worst flash floods on the upper River Des Peres, Criss says, occurred in 2008, when sprawling floodwater overtook entire city blocks and killed two University City residents on the same stretch of Wilson Avenue.
In the aftermath of the flood, about a couple dozen riverside homes on Wilson accepted federal buyouts. They've since been cleared and replaced by a grassy stretch of open space — with some driveways still visible, cutting across the sidewalk, to nowhere.
Sudden, dramatic floods have practically become a perennial occurrence.
One night last August, for instance, University City's stretch of the River Des Peres surged from 3 feet to 16 feet in about an hour, mirroring an almost identical rise the previous summer.
Similar episodes have occurred along streams like Deer Creek, bringing near-instant floods to Ladue, Brentwood and other nearby communities. And earlier this month, a 12-year-old girl died when she was swept away in a flash flood near St. Louis Lambert International Airport. Her body was recovered from Coldwater Creek, on the opposite side of the airport complex.
Criss' latest research aims to add greater understanding and predictability to the behavior of urban watersheds — using highly detailed topographic data and even enlisting help from old photos that show past water levels during major floods.
While he hopes his findings can be applied to help develop a flood-warning system for the area, he says it can offer broader lessons, too.
"We can build better," he said.
Adding more precision to our understanding and predictions of flood dynamics can be especially valuable in urban settings, Criss said, where a lot hinges on each inch or foot that waters rise.
"Is it running over your street or over your carpet?" he said. "A few feet will make a big difference."
Urban creek expert wary of excessive engineering solutions to flash flooding
Urban creek expert wary of engineering solutions to flash flooding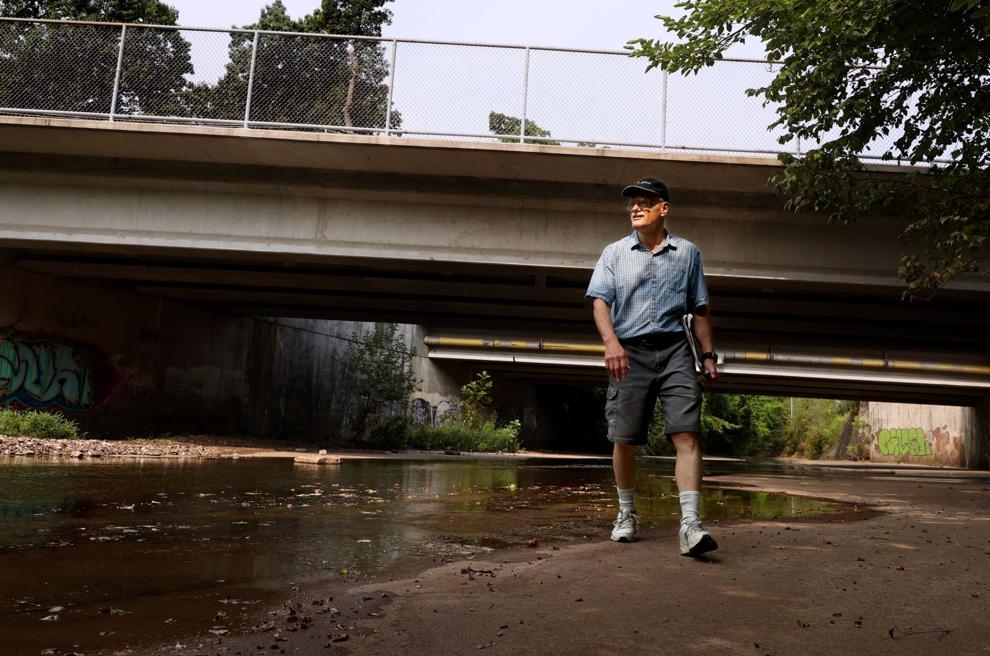 Urban creek expert wary of engineering solutions to flash flooding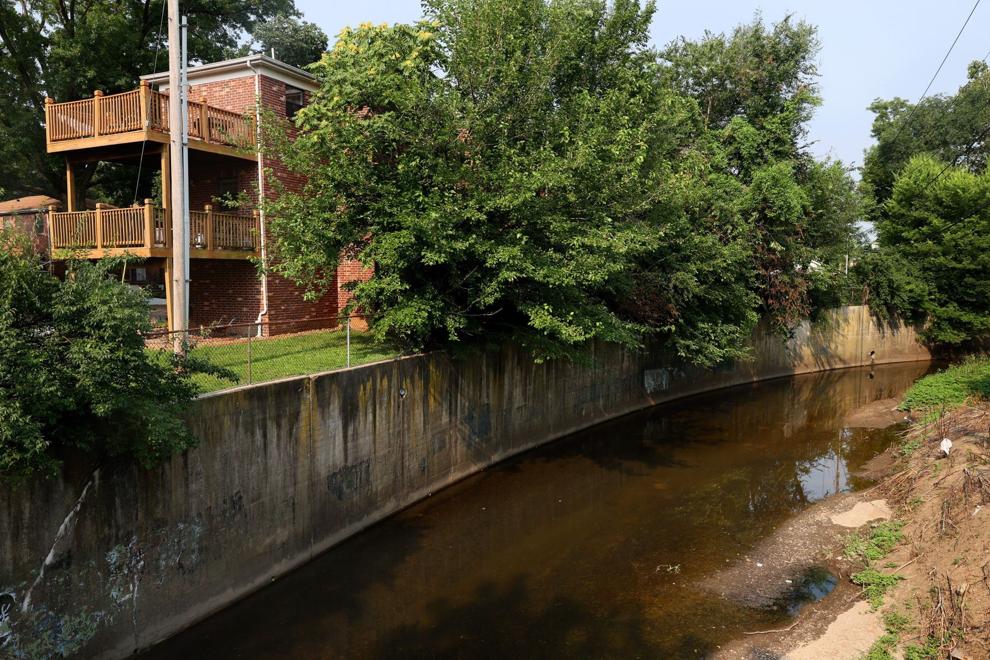 Urban creek expert wary of engineering solutions to flash flooding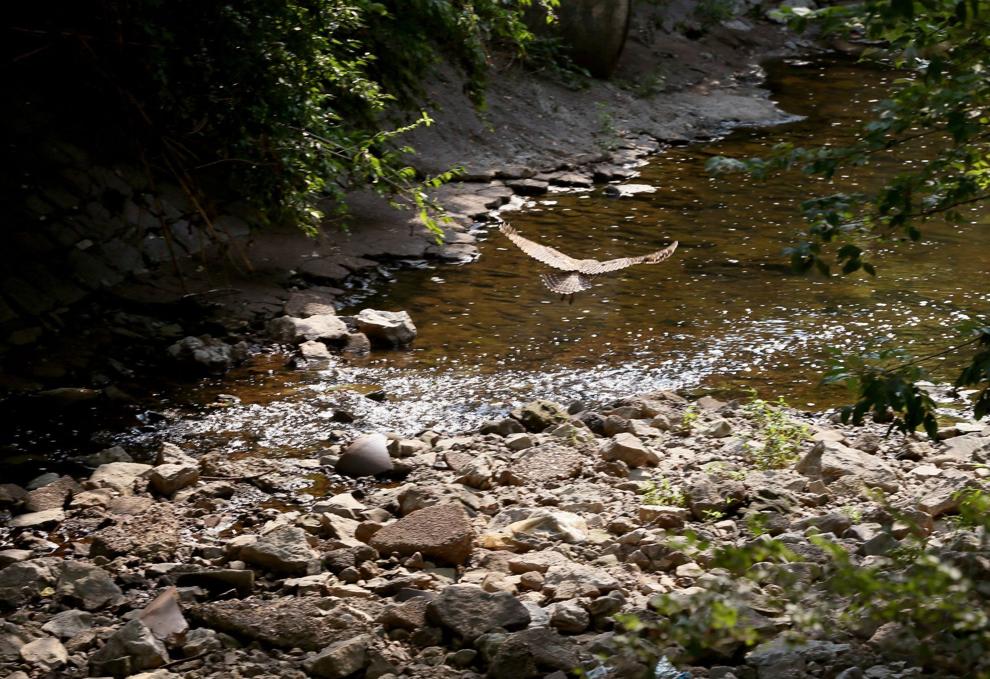 Urban creek expert wary of engineering solutions to flash flooding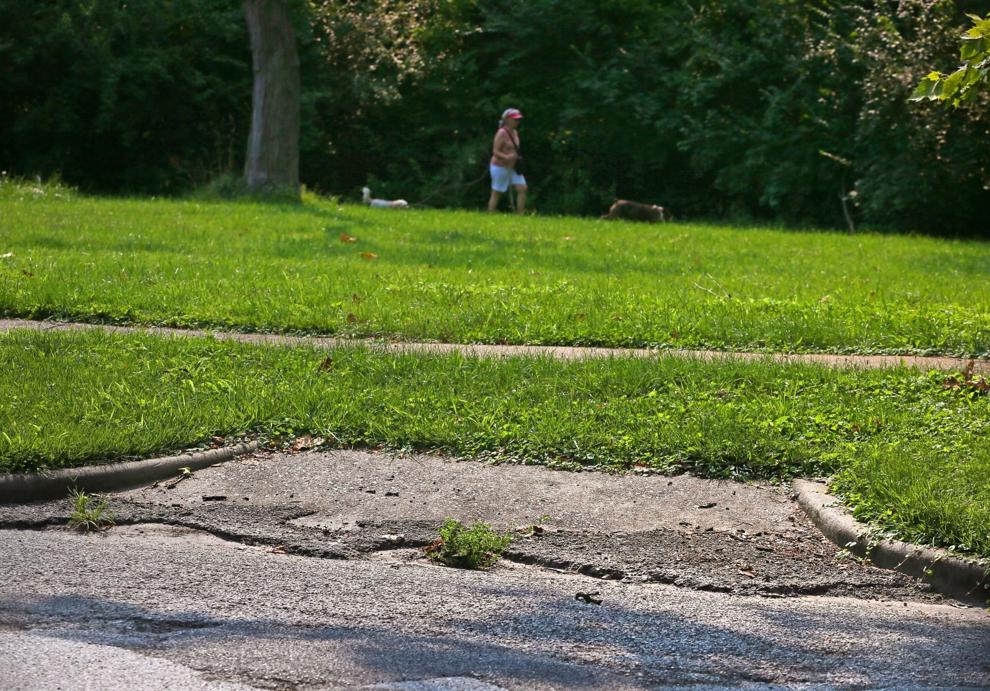 Urban creek expert wary of engineering solutions to flash flooding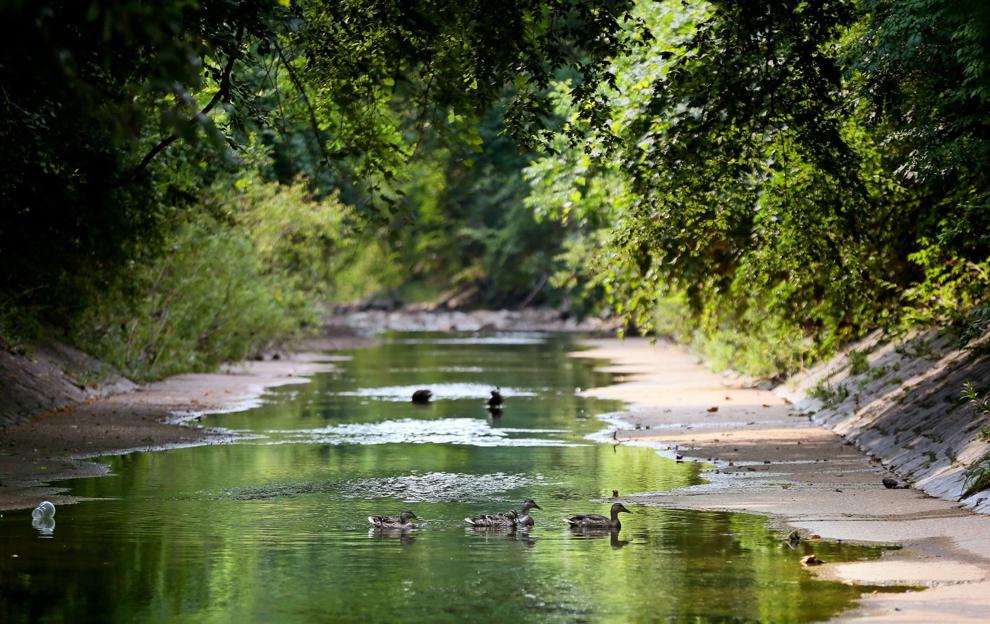 Urban creek expert wary of engineering solutions to flash flooding