FOLEY — The Aubuchon family was determined to make it to the home where they've spent Mother's Day for the last 25 years — but they'd have to cross more than a foot of floodwater to get there.
Nevertheless, the family's patriarch, Mike Aubuchon, 56, waded ahead Sunday in rubber boots as his wife, Debbie, along with their daughter, son-in-law and three of their granddaughters piled into a pickup truck that slowly drove through the flooded road.
They passed floating lawn chairs and yard toys before reaching the home in Foley where Mike and Debbie have lived since 1994. The Lincoln County town, population 116, is about 50 miles north of St. Louis. The area got some of the worst flooding in the region this month after weeks of elevated river levels. 
"We're trying to make the best of it," Debbie Aubuchon said.
The Aubuchons live about a mile from a stretch of the Mississippi River that on May 5 reached its fourth-highest crest on record. Now, though, the family and their neighbors are hopeful the worst is over.
Rivers in the St. Louis region have been at flood stage since March, but experts say they may finally be poised to see a steady descent — if forecasts remain favorable.
"This is a great opportunity for the river to fall and evacuate all the water that's causing the heartache around the St. Louis area," Mark Fuchs, a senior service hydrologist in the National Weather Service's forecast office for St. Louis, said this week.
Conditions have already seen improvement. River level forecasts were adjusted downward after the region received less precipitation over the weekend than meteorologists had feared. Projections initially called for a second river crest close to levels seen last week, but the rebound never came. 
Still, families like the Aubuchons aren't completely in the clear. 
Although the "threat is passing," Fuchs said, he and other National Weather Service experts caution that the region will need to keep its guard up, especially if it is hit by heavy seasonal rainstorms. That scenario played out in 1993 — when spring flooding tapered off temporarily before getting driven to record heights later that summer.
Prolonged flooding also carries risks to levees, which can get worn down or have water seep through them. In Lincoln County, where the Aubuchons live, several levees were breached in the last few weeks. 
As the family stood in front of their flooded home, they met Foley native David Meadows, 74, on his way to church. 
"It breaks my heart to see this," said Meadows, looking out over the rows of partially submerged homes. "When we were kids, we never thought the river would get so high."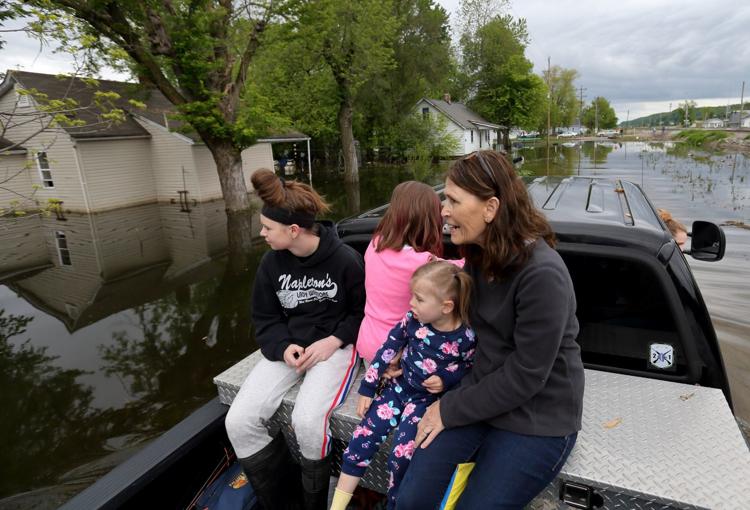 Experts say flood risk is also exacerbated by climate change, which boosts the likelihood of extreme precipitation.
The Aubuchons said goodbye to Meadows and tried to make the most of Mother's Day, despite the water around them and the months of work ahead. 
First warnings
The Aubuchons knew their home could be at risk in a major flood — they bought the house after the previous owner gutted it after the historic flood in 1993. The home went underwater again in 2008, and they've evacuated a few other times for false alarms. 
They hoped this year would be different, but Debbie Aubuchon received a letter May 2 announcing the neighborhood would need to evacuate yet again. She worked until midnight that night packing as much as she could, including 10 boxes of her glassware collection and an assortment of flamingo lawn ornaments. 
Two days later, her daughters, Jennifer and Angie, came to help with the final packing. But before Debbie was finished loading her last flamingos, the floodwaters came up to the home, getting the family's feet wet.  
"We could feel little fish sliding by our feet, and I said, 'We need to leave,'" Debbie Aubuchon said. "If we had stayed too much longer we wouldn't have been able to drive out."
Mike and Debbie Aubuchon are staying at Mike's sister's home a few miles away.
On Saturday, they boated into their neighborhood to assess the damage. About 2 inches of water had flowed into their living room but by Saturday had receded. They pulled up the home's carpet and flooring, finding worms. 
"That was not a lot of fun," Debbie Aubuchon said. 
A memorable Mother's Day
Still, the Aubuchons hoped to at least gather around the barbecue at the home for tradition's sake Sunday. 
"Looks like oceanfront property now," said Mike Aubuchon when they arrived, all dressed in rubber boots, including the kids.
Debbie Aubuchon set down the pink bag holding her Mother's Day gift and took time to cut purple flowers off her lilac bush.
"I wanted to get to the flowers before the flood kills it off," she said. "I love those flowers."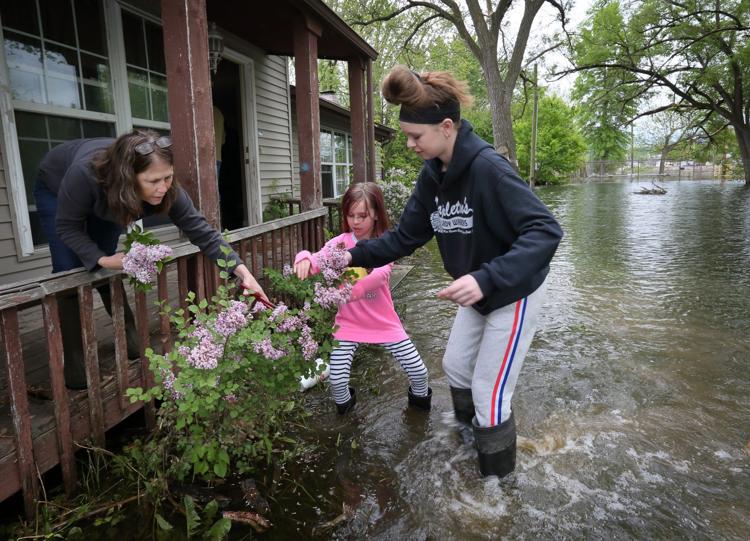 The family spent some time in the home, but when they went inside, 8-year-old Lily said what everyone was thinking: "It smells like fish in here." 
So they made a new plan and went to Cuivre River State Park instead.
"All we really need is a barbecue," Debbie Aubuchon said. She cooked the family's traditional Mother's Day hot dogs on a park grill while the kids ran around, carefree in the grass.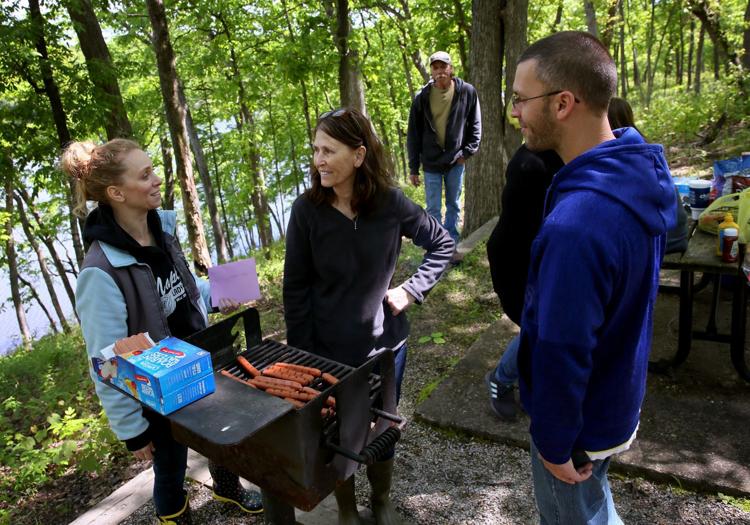 "It could be worse," she said as she stoked the charcoal. Her niece got a full foot of water in a neighboring home. Plus, the Aubuchons have flood insurance they purchase for about $500 a year, while a few of their neighbors are on the hook for the damage themselves.
"I think this is going to be the last time we'll go through this," Debbie Aubuchon said. Her husband works in construction and plans to restore the home with help from family. Then they plan to sell. 
"I'm ready to put a 'for sale' sign out in front," she said. "We need to get to higher ground." 
David Carson of the Post-Dispatch contributed to this report.
Floodwater can't stop Mother's Day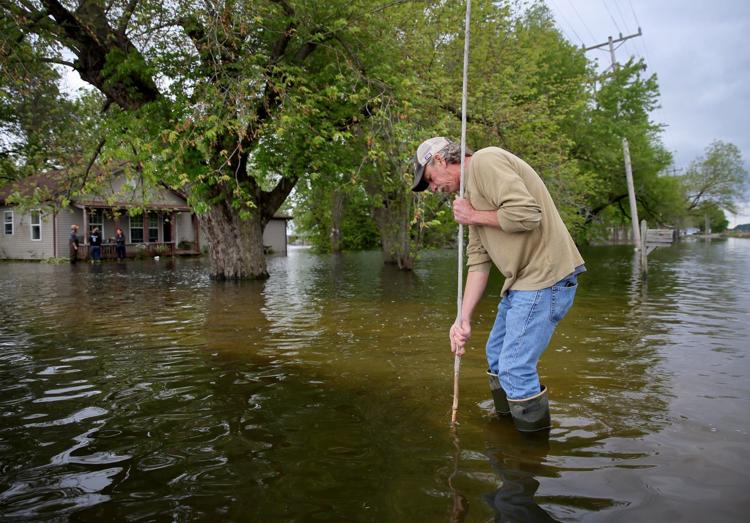 Floodwater can't stop Mother's Day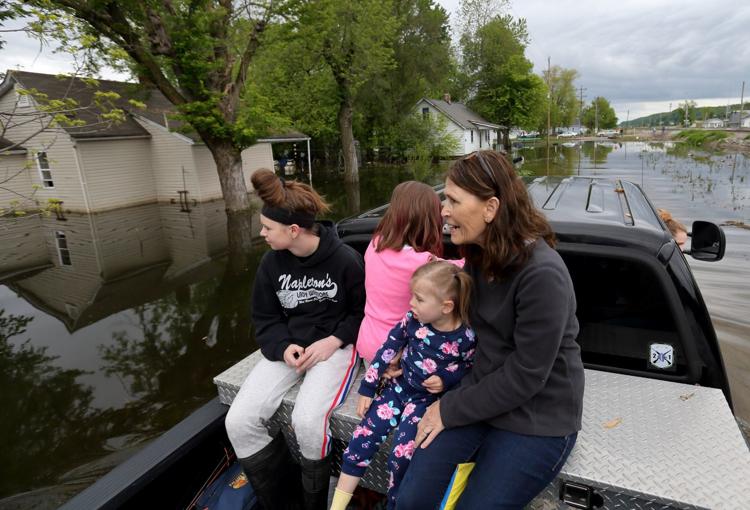 Floodwater can't stop Mother's Day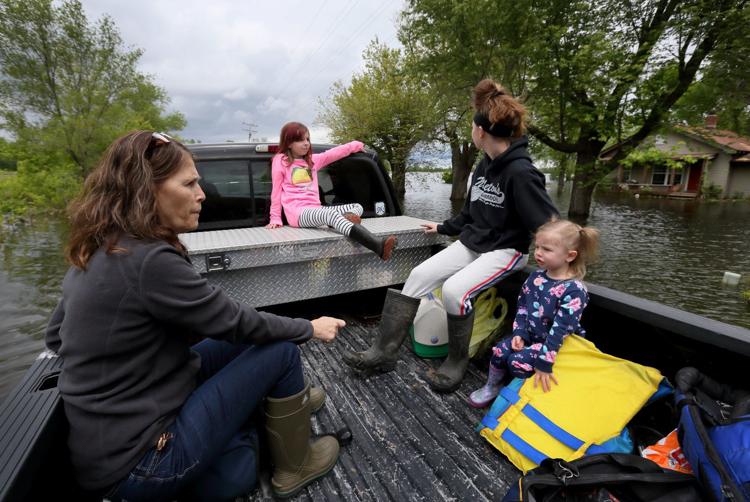 Floodwater can't stop Mother's Day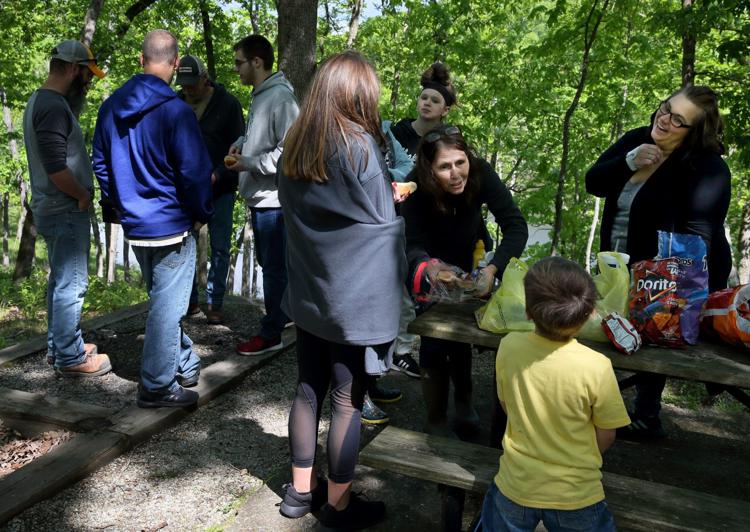 Floodwater can't stop Mother's Day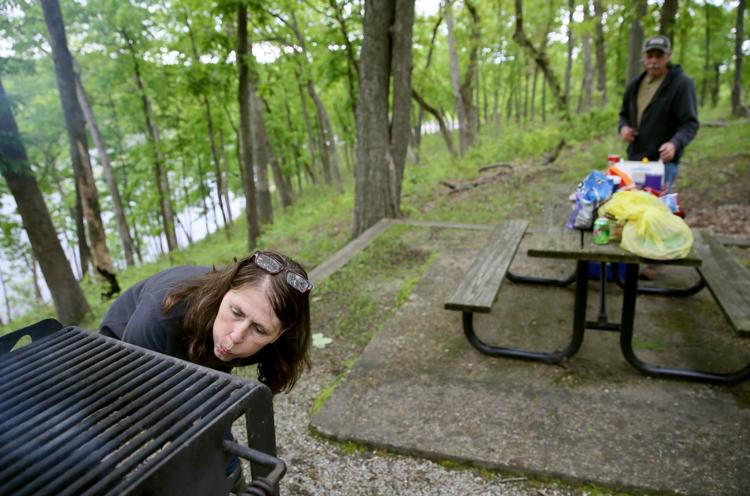 Floodwater can't stop Mother's Day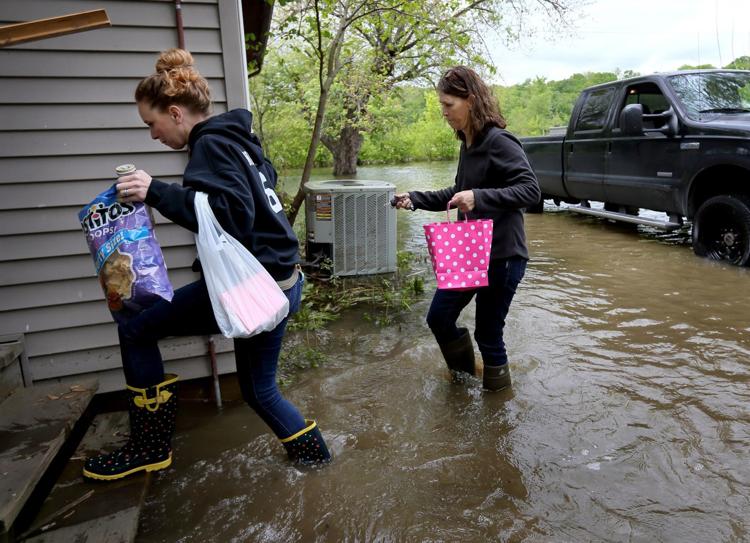 Floodwater can't stop Mother's Day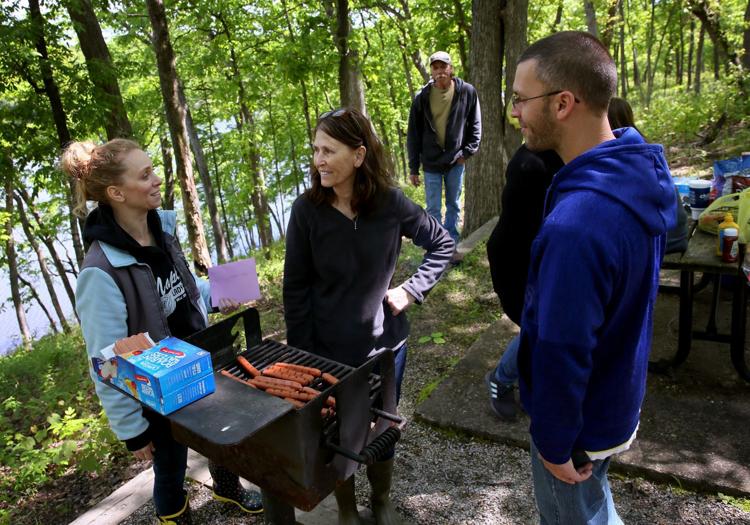 Floodwater can't stop Mother's Day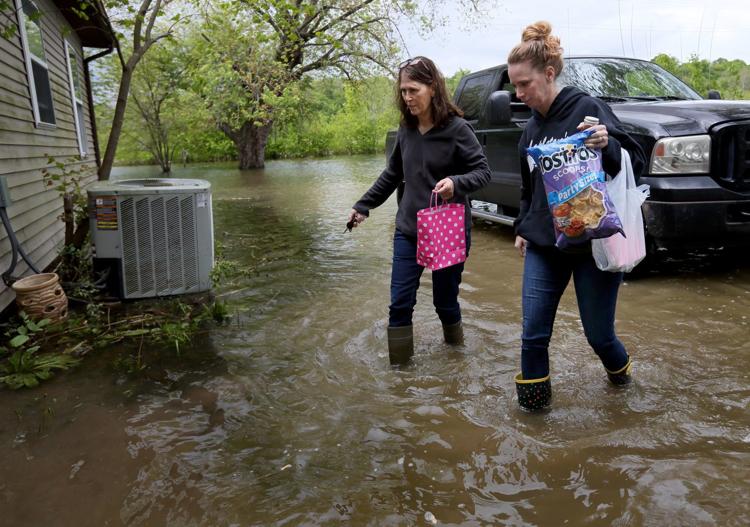 Floodwater can't stop Mother's Day