ST. LOUIS — Gerard Bos often sets his alarm for 2 a.m. for one reason: The St. Louis Blues.
The 37-year-old from Leeuwarden, Netherlands, lives seven hours ahead and some 4,300 miles away from St. Louis, but he's been a loyal Blues fan for years, sacrificing sleep in the name of hockey.
His fandom began when Bos got the "NHL '94" computer game for his 13th birthday. 
"We don't have much hockey in the Netherlands, so my friend and I decided to pick the nicest logo for our team," Bos said. "It was the blue note which caught my eye."
When he grew up, Bos started following the real-life Blues online and streamed games live in the middle of the Dutch night.
"I always try to wake up in time to hear Charles Glenn sing," he said, referring to the Blues' national anthem singer. 
Bos, who works as a freelance copywriter and journalist, has grown a small following on Twitter at the handle @Dutch_Bluesfan, where he posts videos of himself reacting to Blues wins and losses in his thick Dutch accent.
"People find it surprising," he said. "They say: Why do you follow a team so far away and it's one that never wins the (Stanley) Cup?" 
This season, Bos stayed up until 6 a.m. to watch the Blues' double-overtime series clincher against the Dallas Stars and made "Gloria" one of his most-played songs on Spotify.
When the Blues made it into the Stanley Cup Final for the first time in 49 years last week, he tweeted: "Never ever was I so happy a European as now! Always said it: Wont back down, will sacrifice sleep as long as it takes for our #stlblues."
He knew he needed to find a way to get to St. Louis. So he took his shot. 
Bos launched a GoFundMe fundraiser May 23 to help him afford a flight, and posted a video to the campaign page of him standing in front of a Dutch field while holding his St. Louis Blues mug. He said he would be willing to give something in return for donations. 
"I will give you a Dutch souvenir maybe, I can do — how do you say it? — chores?"
Four days later, Bos' friends texted him: You have to go look at the page now.
An anonymous donor had given €1,350, or about $1,510 — enough for the flight. 
UN-BE-LIEVE-ABLE!😄 You may have seen the campaign some #stlblues fans came up with to get me to St. Louis from Amsterdam. Well, somebody donated 1350 dollar!!! 😱 It means I'll fly to STL! No idea if I can get a ticket for a @StLouisBlues game! But see u there!?😃 BIG THANK U😃 pic.twitter.com/QxFRc91FEK

— Gerard-DutchBluesFan (@Dutch_Bluesfan) May 27, 2019
"I still sit here and I can't believe it," Bos said in a video interview with the Post-Dispatch a few hours after the donation. "There's somebody out there that I don't know who will do this for me."
The name on the donation visible only to Bos was "Hall Plante," a reference to two Hall of Fame Blues goalies from the late '60s, Glenn Hall and Jacques Plante. 
"I wish I could know who did this, so I could shake his hand or her hand," Bos said.
Bos plans to be in town by Game 4, when the Blues will take on the Boston Bruins at the Enterprise Center. He doesn't have a ticket to the game — but he'd take one if someone wanted to send it his way.
"It would be the best thing ever to get a ticket, but I'm not going to be a beggar," he said. "I'm just so happy to go to St. Louis." 
Bos usually catches a few hours of sleep before Blues games start. 
But with just a few hours to go Sunday before the start of Game 1 of the Stanley Cup Final, Bos was amped. 
"I can stay awake from pure excitement now," he said, adding: "Let's Go Blues!"
---
Another Blues fan has painted his yard
St. Louis Blues fans with logo painted on yards adds Stanley Cup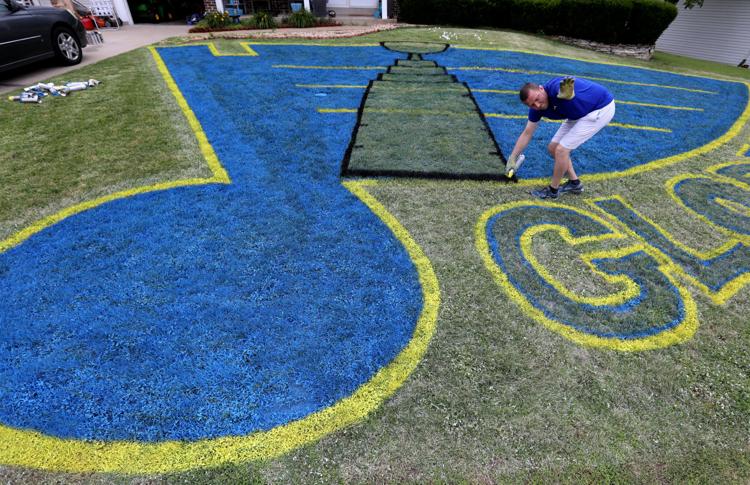 St. Louis Blues fans with logo painted on yards adds Stanley Cup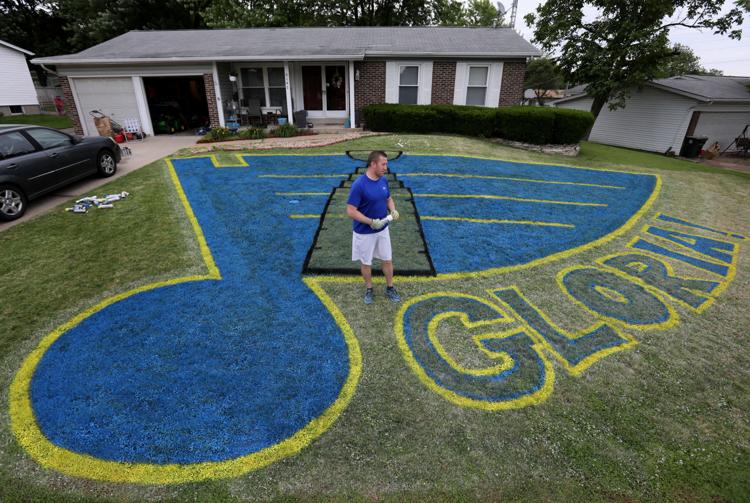 St. Louis Blues fans with logo painted on yards adds Stanley Cup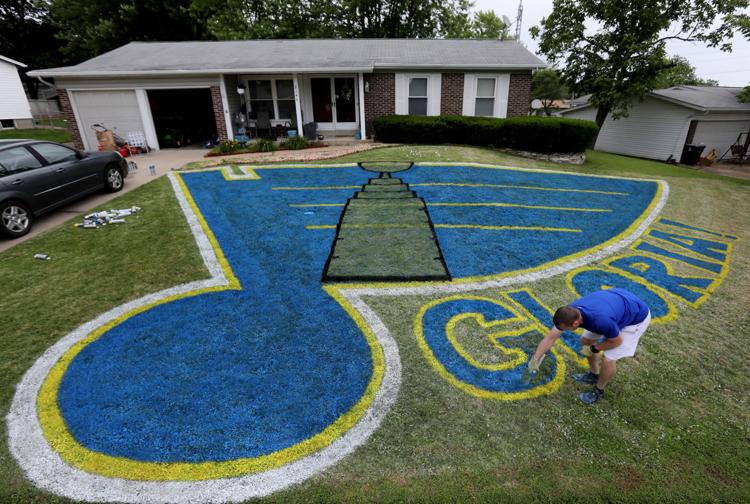 St. Louis Blues fans with logo painted on yards adds Stanley Cup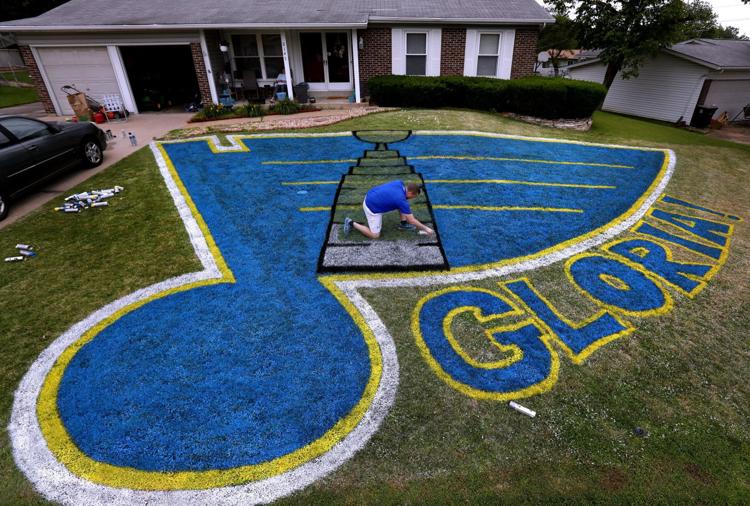 St. Louis Blues fans with logo painted on yards adds Stanley Cup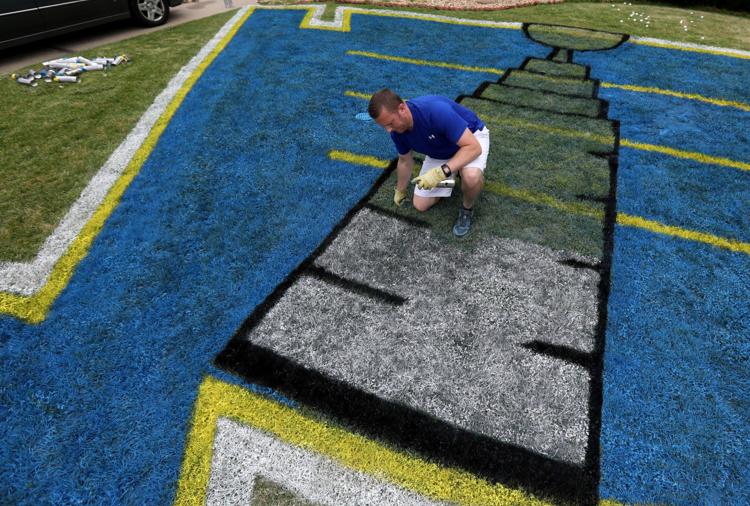 St. Louis Blues fans with logo painted on yards adds Stanley Cup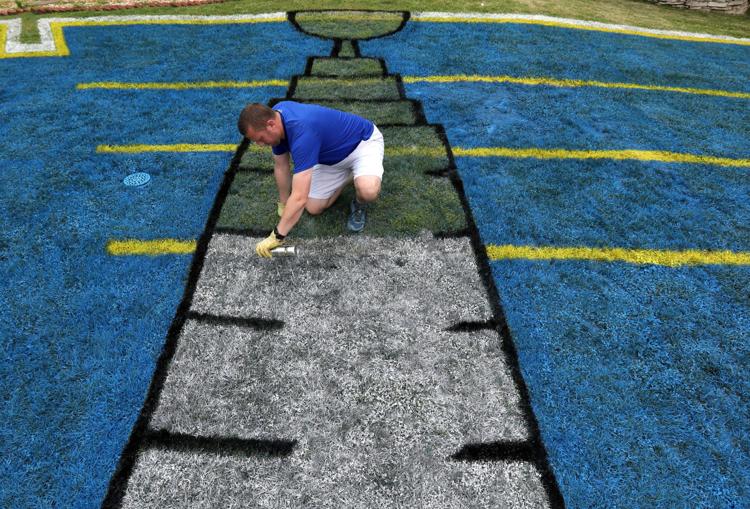 St. Louis Blues fans with logo painted on yards adds Stanley Cup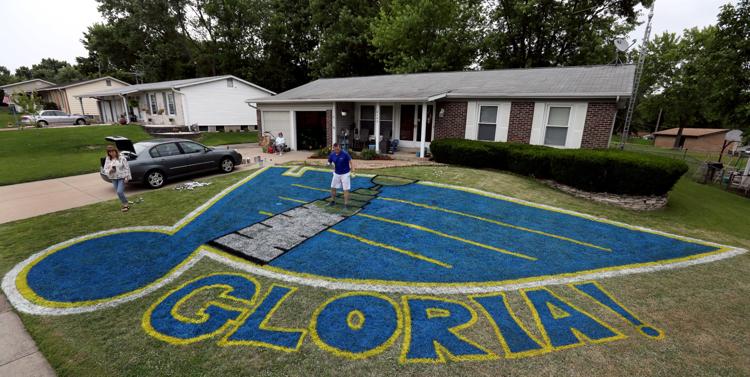 St. Louis Blues fans with logo painted on yards adds Stanley Cup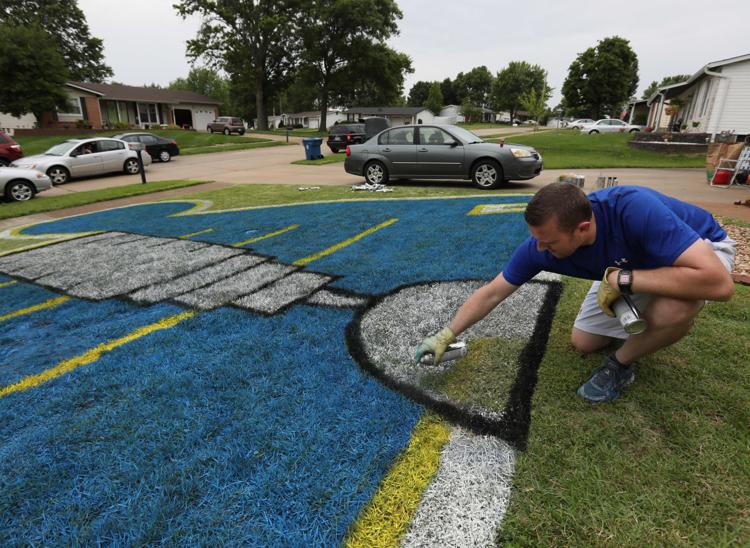 St. Louis Blues fans with logo painted on yards adds Stanley Cup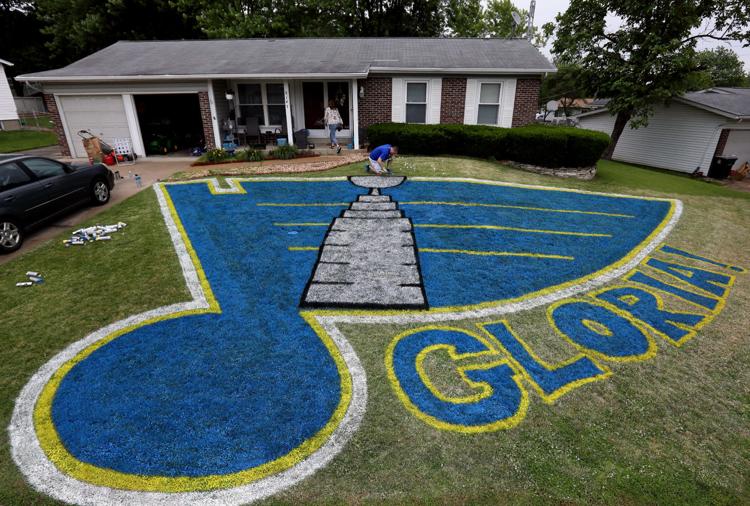 St. Louis Blues fans with logo painted on yards adds Stanley Cup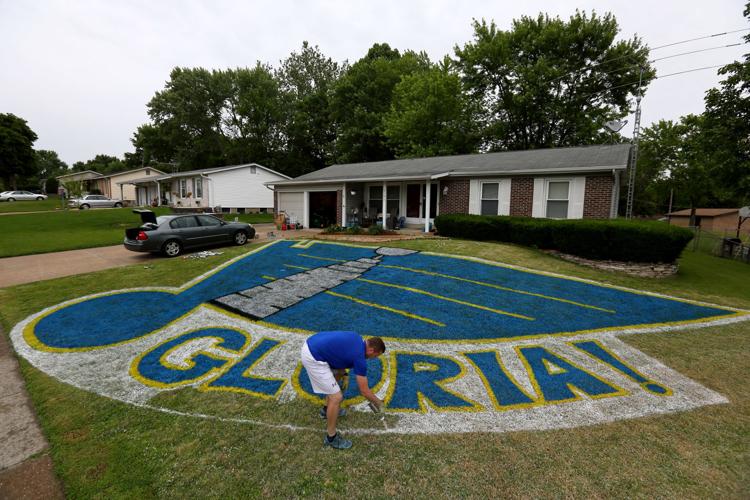 St. Louis Blues fans with logo painted on yards adds Stanley Cup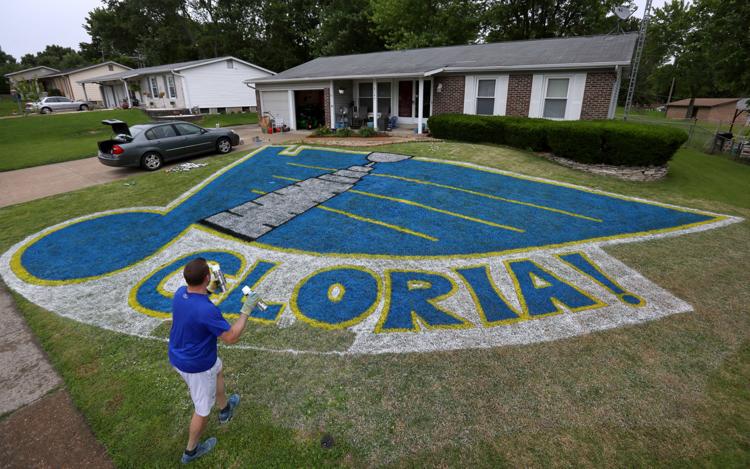 St. Louis Blues fans with logo painted on yards adds Stanley Cup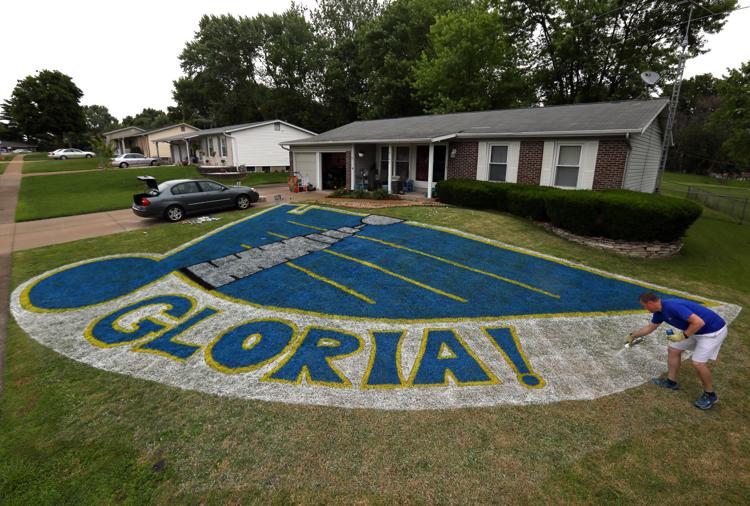 St. Louis Blues fans with logo painted on yards adds Stanley Cup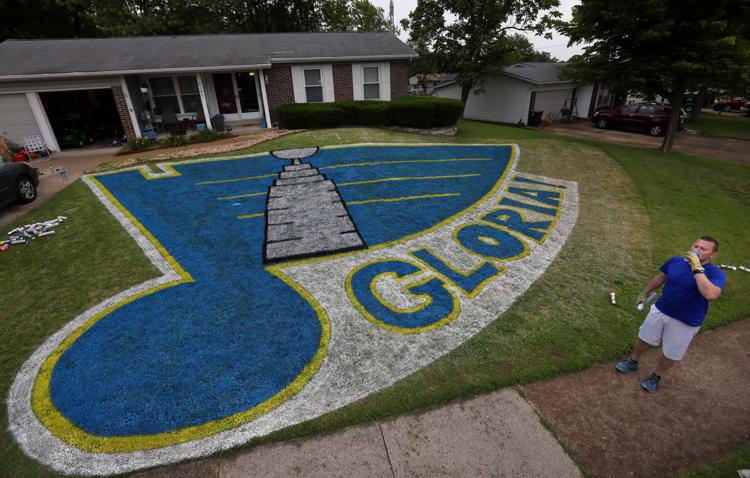 St. Louis Blues fans with logo painted on yards adds Stanley Cup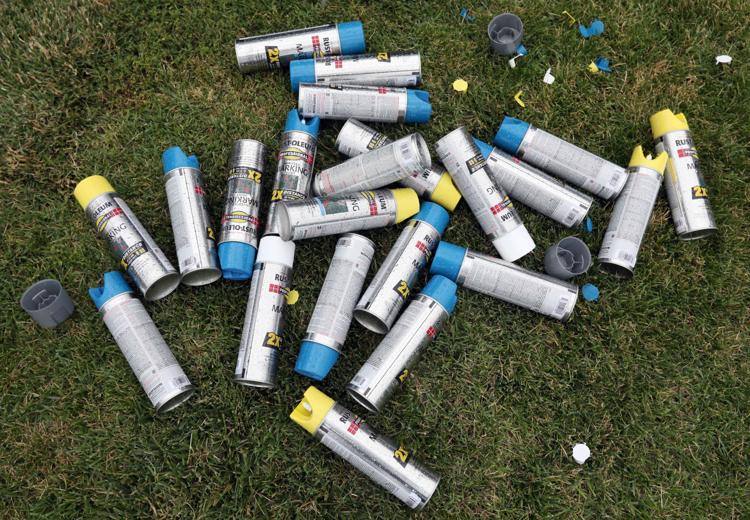 St. Louis Blues fan paints his yard with logo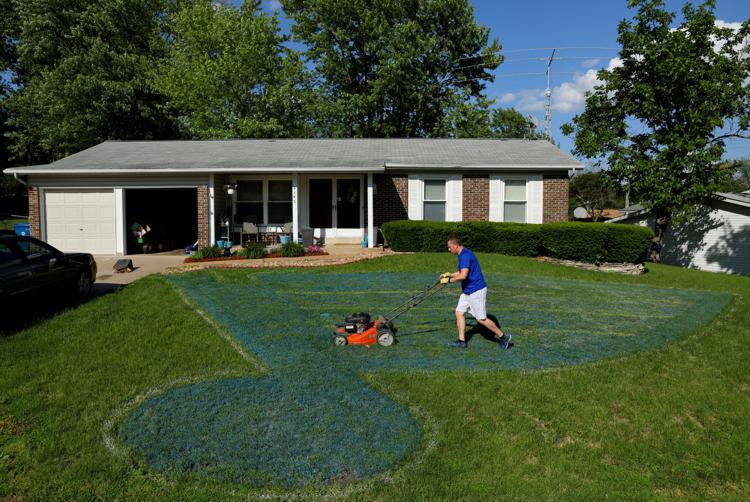 St. Louis Blues fan paints his yard with logo
St. Louis Blues fan paints his yard with logo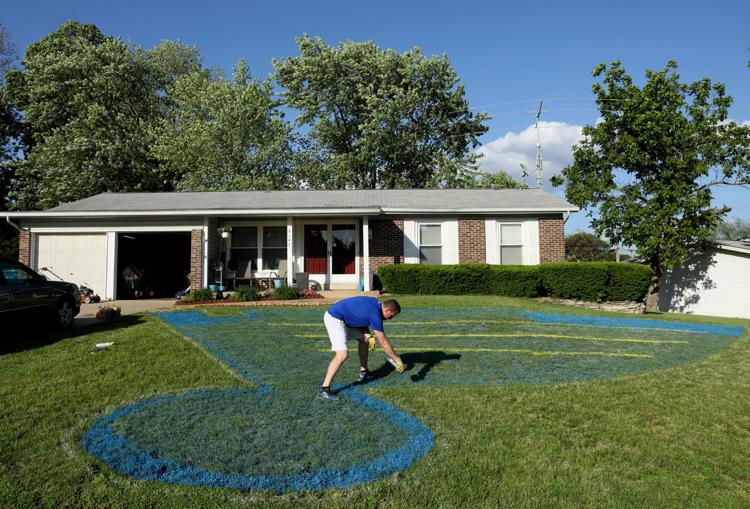 St. Louis Blues fan paints his yard with logo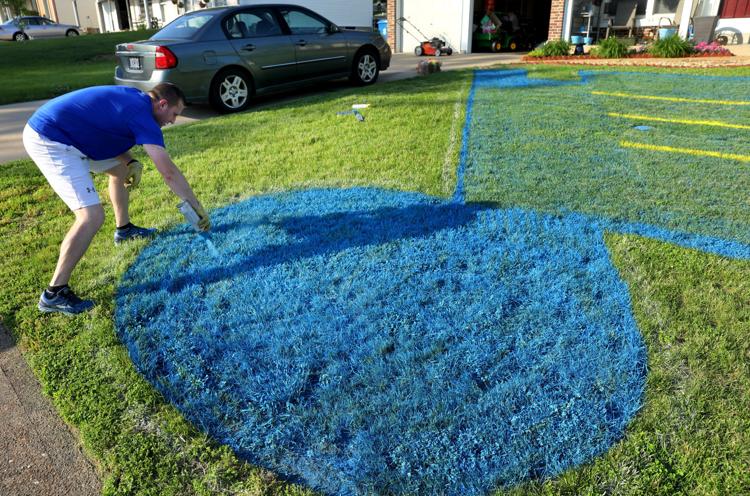 St. Louis Blues fan paints his yard with logo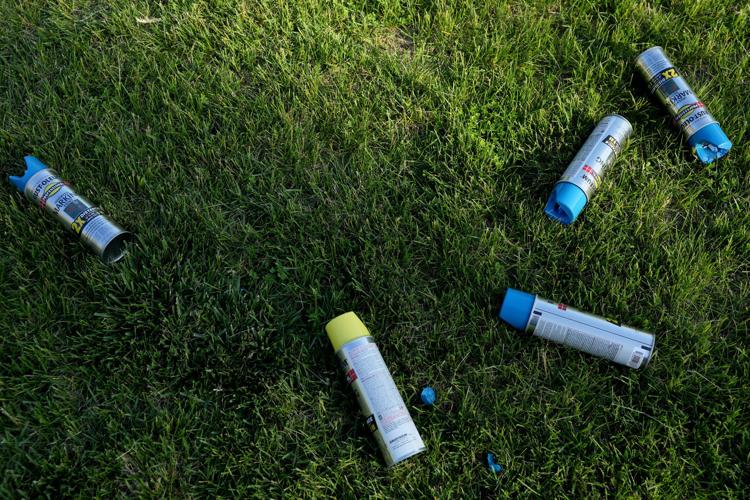 St. Louis Blues fan paints his yard with logo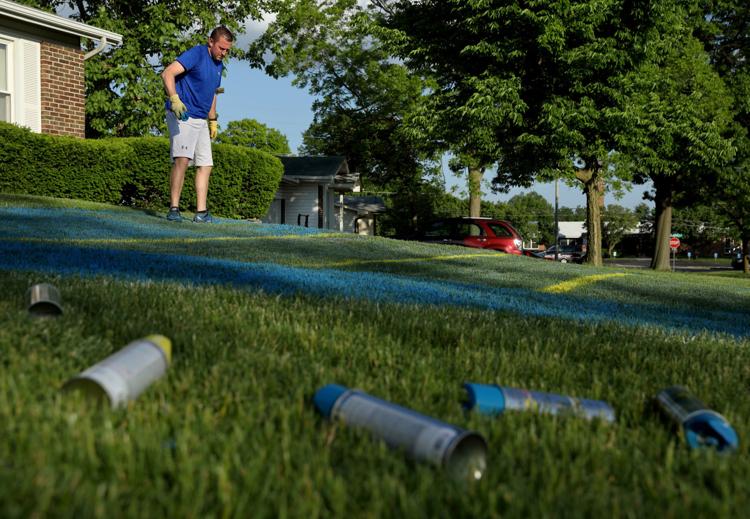 St. Louis Blues fan paints his yard with logo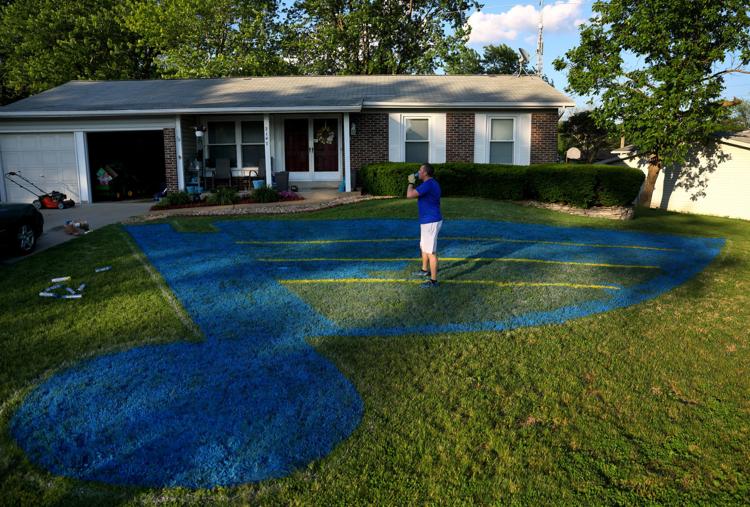 St. Louis Blues fan paints his yard with logo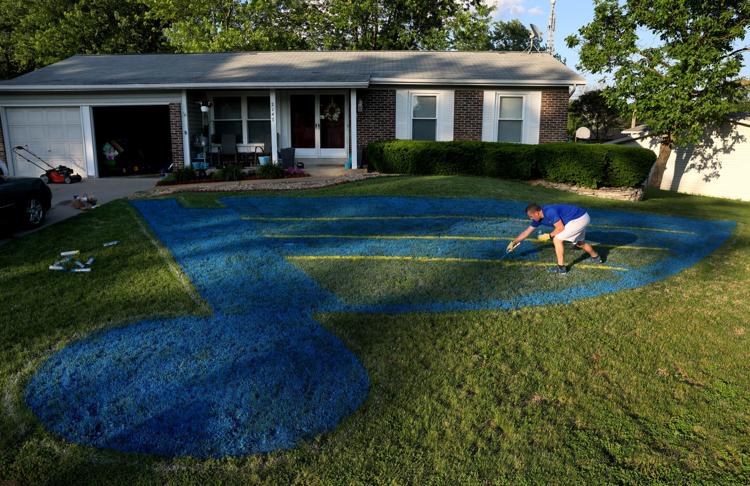 St. Louis Blues fan paints his yard with logo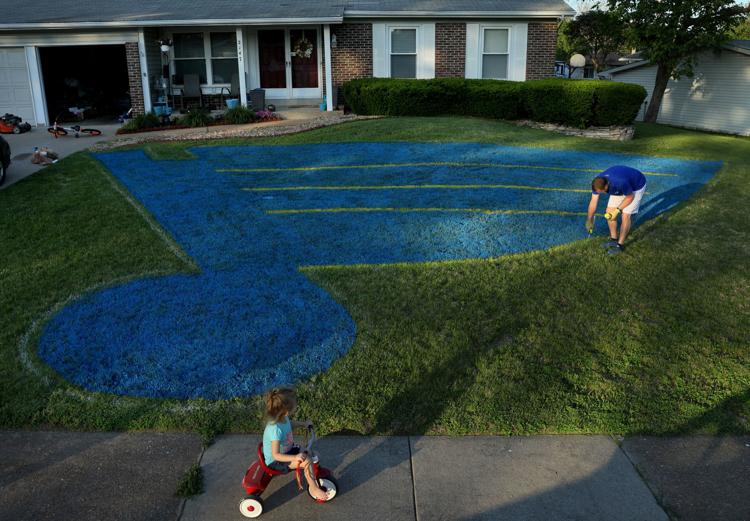 St. Louis Blues fan paints his yard with logo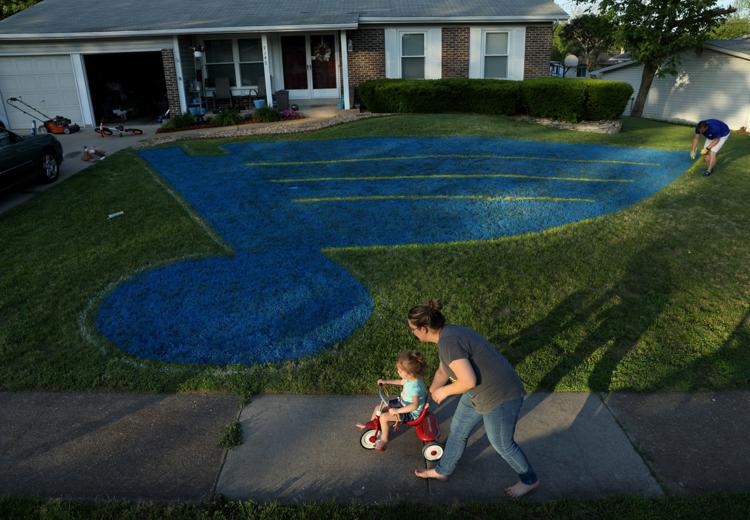 St. Louis Blues fan paints his yard with logo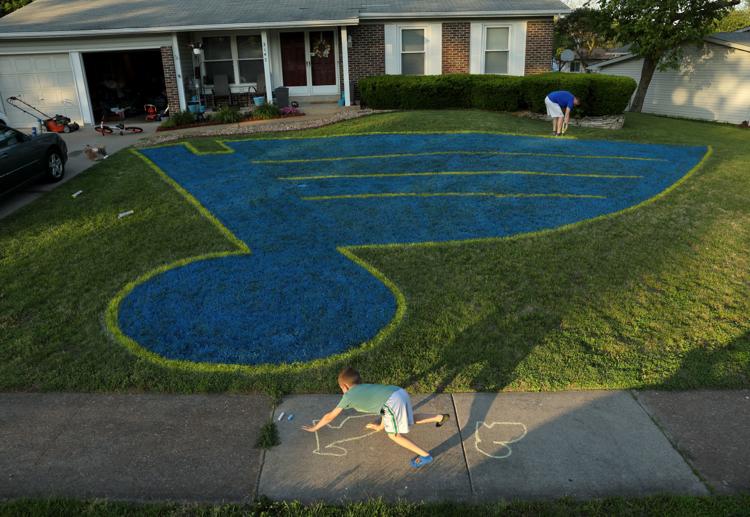 St. Louis Blues fan paints his yard with logo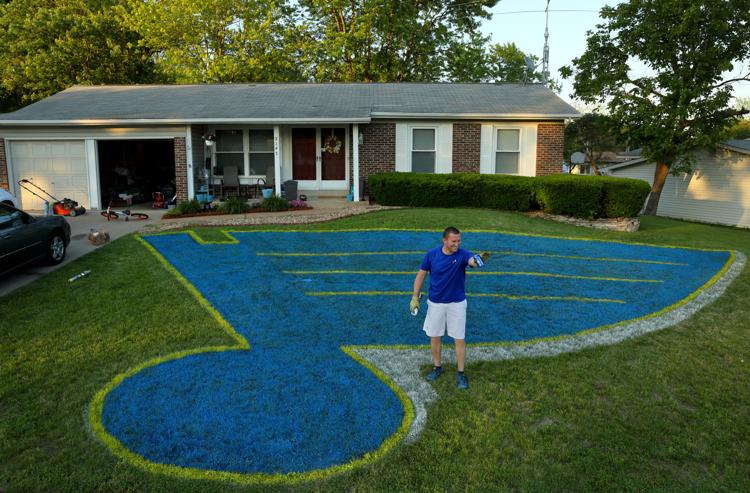 St. Louis Blues fan paints his yard with logo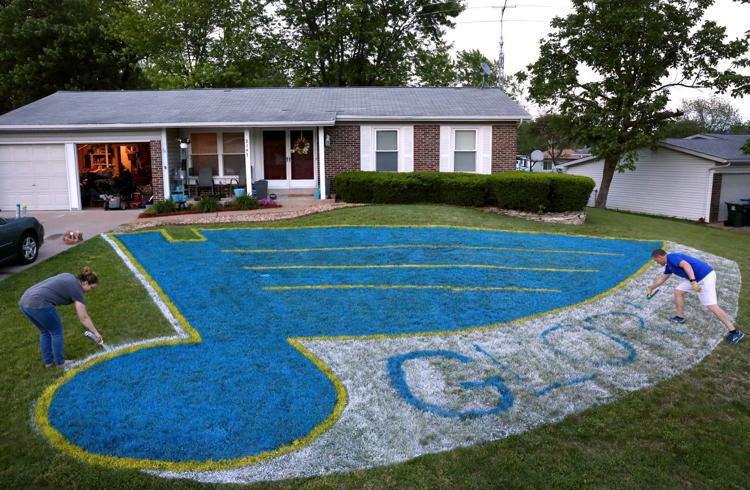 St. Louis Blues fan paints his yard with logo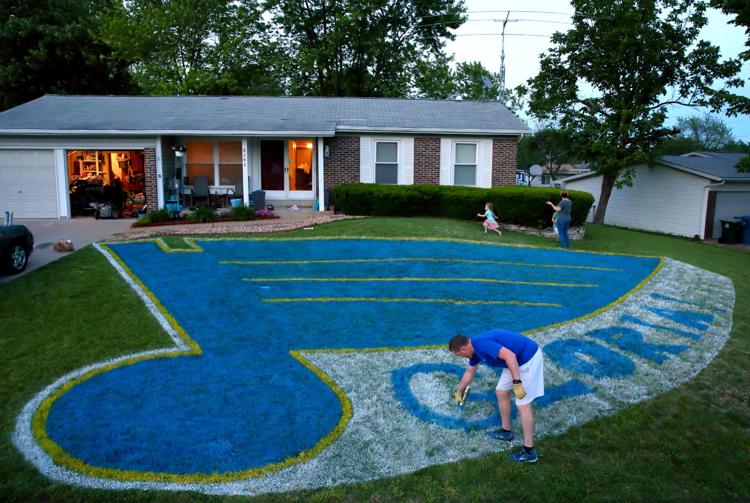 Mowing down the Bruins