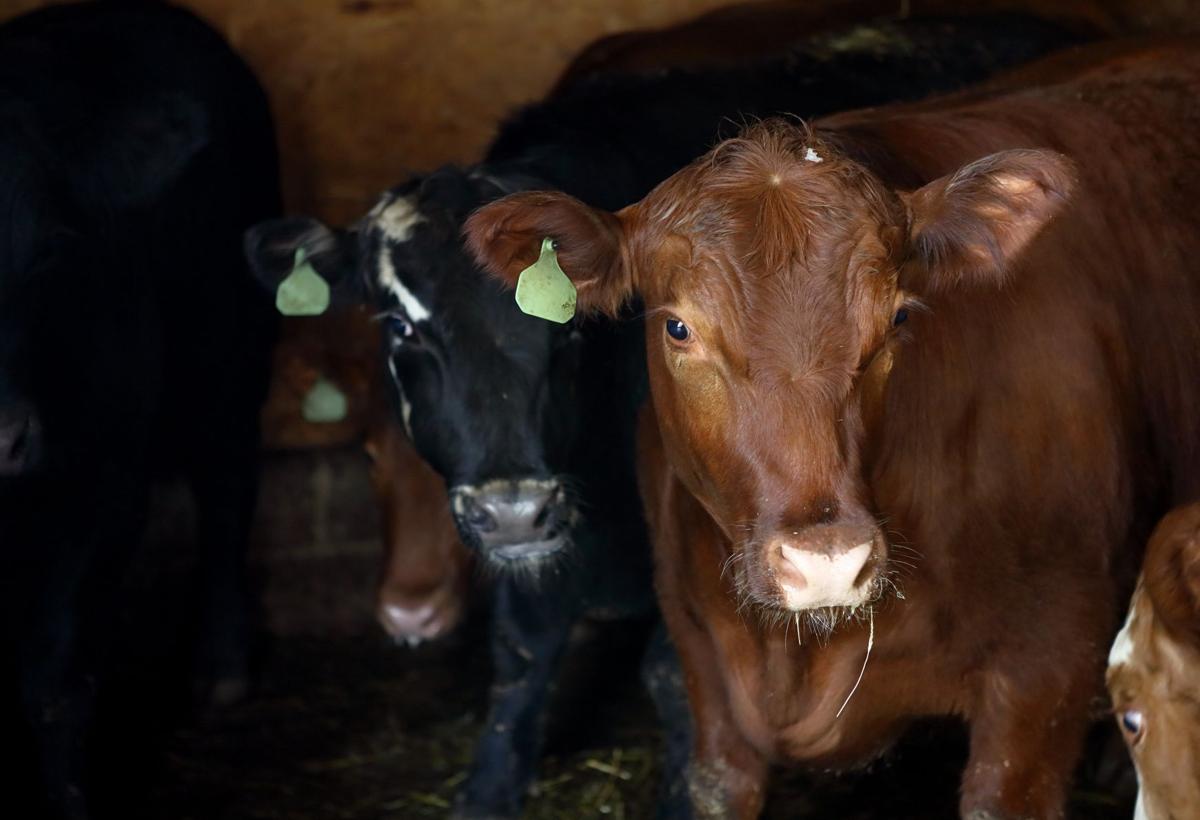 The steers that shot to fame after escaping a St. Louis slaughterhouse in March are getting closer to having a home.
The Gentle Barn met its goal of raising $400,000 after starting a GoFundMe campaign and setting a June 5 deadline. The animal sanctuary co-founders Ellie Laks and Jay Weiner are now moving into escrow on a property in St. Louis to start a new Gentle Barn.
They said in a statement that donors from all 50 states and 30 countries contributed in just over three weeks to start a Gentle Barn for "animals and children to learn compassion and hope."
They said celebrities and athletes such as David Backes, Richard Marx, Daisy Fuentes, Tori Spelling, Rick Springfield, and Los Angeles Dodgers stars Clayton Kershaw, Brandon McCarthy, Chris Hatcher and Rich Hill gave special gifts and memorabilia for auction and raffles.
Six steers fled the Star Packing Co. slaughterhouse on March 30 and roamed the city streets before they were corralled. One steer dubbed Chico particularly gave police and animal control officers a hard time in a five-hour chase.
Another one, nicknamed Spirit, was euthanized as a result of injuries sustained after the breakout.
Laks had earlier said once the animal shelter is in place, they would invite special needs children, host school visits, work with rehab centers and probation camps, and allow for public visits. The steers are destined to be therapy animals.
Gentle Barn has sanctuaries in Tennessee and Southern California.
Ashley Bahati Lime is a journalist and a 2017 Alfred Friendly fellow at the Post-Dispatch. She is from Kenya.