ST. LOUIS — Area nonprofit, business and faith leaders announced a new initiative Wednesday meant to attract and accommodate more refugees from Afghanistan.
The program will provide money to house Afghan families and open a community center, establish an Afghan Chamber of Commerce, create an Afghan newspaper, purchase 200 iPads and offer free use of indoor soccer fields for kids in an effort to resettle more refugees in the St. Louis region, said Jerry Schlichter, founder of the nonprofit Arch Grants.
St. Louis has taken in and resettled 538 Afghan refugees since Jan. 1, 2021. Many have come since August, when U.S. troops withdrew from the country and the Taliban seized control.
But the federal government is looking for places to put more refugees, and Schlichter said St. Louis, which has struggled for years with population stagnation, has a great opportunity to be a hub.
"Immigrants add strength in neighborhoods, strength in communities, strength in vibrancy and add a quality of life that enhances the rest of the community," he said at a news conference Wednesday. "They're a big plus."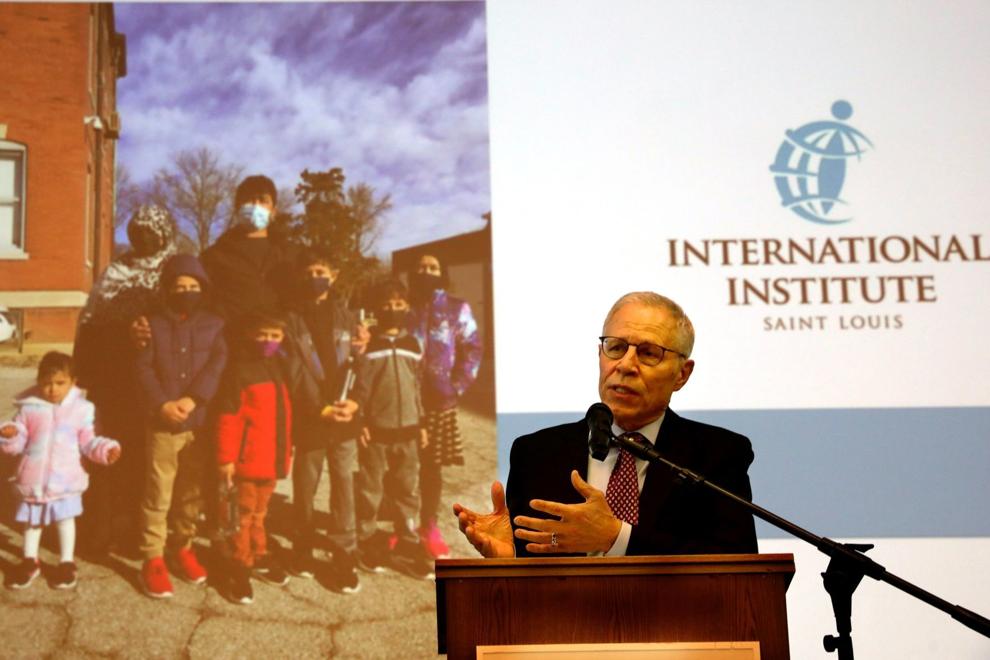 Schlichter said he hoped to recreate the success of the resettlement of Bosnian War refugees in the 1990s, which brought scores of people to the region and eventually attracted refugees from other U.S. cities to join them, giving St. Louis the largest Bosnian population outside of Europe.
The program would allow the institute to purchase or pay for a cohesive housing block that would be affordable and foster a sense of community among the residents, he said.
The initiative also pays for a full-time Afghan resettlement liaison with the International Institute and will offer 10 grants for entrepreneurs. It also will pay for 10 refugees to attend coding classes with translators at the software development school Claim Academy, Schlichter said.
Schlichter declined to say how much the program will cost but said it was "substantial."
He and others at the news conference also called on people for support with housing, money, job opportunities and volunteering at the International Institute.
"We can either grab this one-time opportunity or let it pass us by," he said.