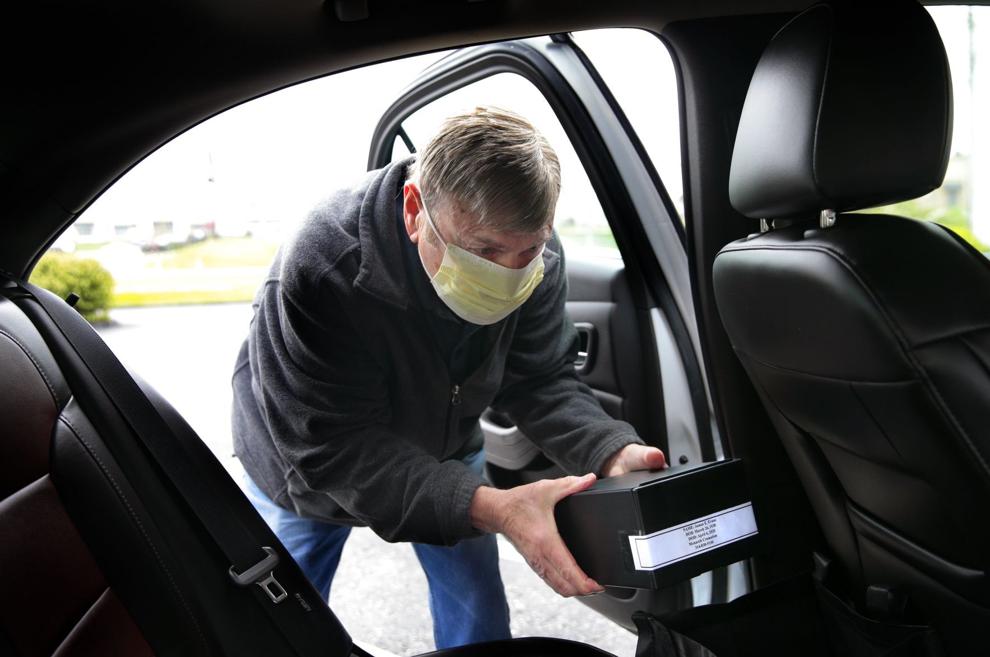 ST. CHARLES — For weeks, the phone was Gina Leonard's only lifeline to her stepfather at his nursing home.
Her frequent visits to see Howard Marshall, 79, ended on March 13. The next day, Frontier Health and Rehabilitation banned visitors to limit the spread of COVID-19, the disease caused by the coronavirus.
By the time Marshall tested positive on April 6, COVID-19 had already killed several residents and sickened dozens of others, as well as some employees.
The skilled-nursing home, which houses elderly patients who require intensive care, has been the hardest hit among more than a dozen St. Louis-area residential care facilities to confirm COVID-19 cases and deaths.
Nationwide, more than 6,400 deaths due to COVID-19 have been linked to nursing homes, according to a count by the Associated Press. But the full extent of the virus' impact on nursing homes is unclear.
The federal government has not been releasing a count of its own. In Missouri, state and local officials have largely left it up to the homes themselves to inform residents' families of COVID-19 outbreaks, or permit health officials to brief the public with the number of infections.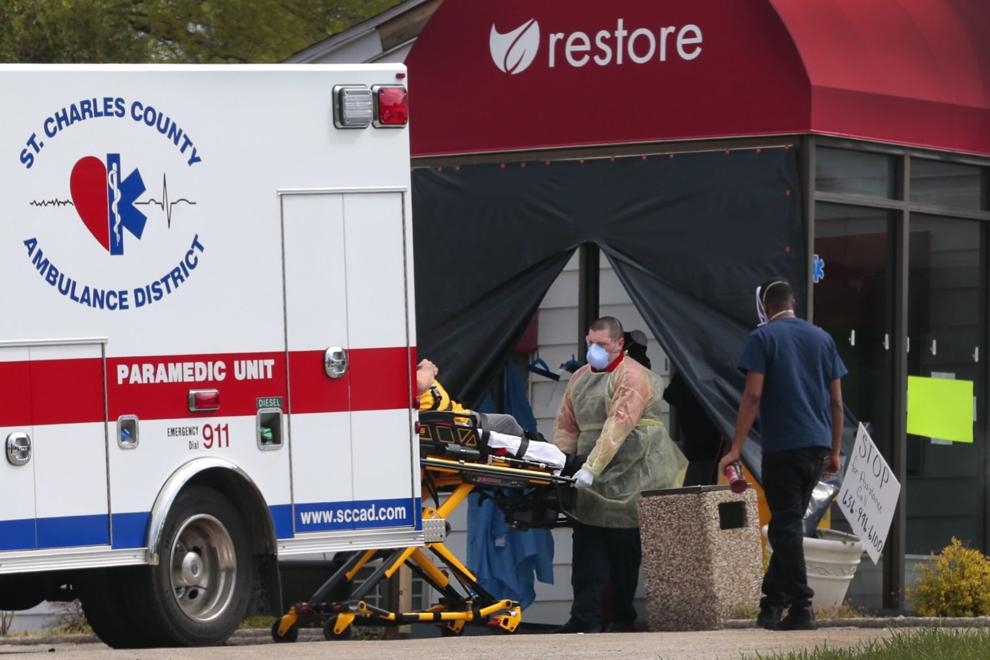 In many cases, they haven't, say several families and nursing home employees who contacted the Post-Dispatch to raise awareness about COVID-19 cases at several homes.
Leonard, at home with her husband and two adult children, mostly followed the developments at Frontier through newspaper reports. Marshall, her stepfather, had Alzheimer's, used a wheelchair to get around and couldn't operate a phone on his own. Off-site hospice nurses who used to visit Frontier weekly and give Leonard updates were also banned from the facility.
And Frontier staff rarely answered her phone calls, said Leonard, 53, of St. Charles. She was Marshall's legal point of contact.
On April 1, Frontier told Leonard that Marshall had a fever and was being tested for COVID-19. Five days later, test results came back positive, but Frontier reported his symptoms were mild, with no respiratory issues.
Then, on April 9, a hospice nurse told Marshall's family Frontier had listed him as being near death. The hospice nurse said Leonard should call Frontier to ask how to visit him in the building safely with protective equipment.
No one answered the first few calls. An employee returned a call in the afternoon and set up a video chat with Marshall, who was not responsive. The employee said he was sleeping. The employee told Leonard someone else at Frontier would call her about how to visit him.
After frantic calls to Frontier supervisors from Marshall's family the next day, a Frontier nurse who took care of dementia patients called Leonard back. Marshall had just eaten a little, taken some medication and no longer had a fever. She said he seemed OK, Leonard recalled.
"The relief was huge," Leonard said. "I thought, maybe whoever assessed him gave a bad assessment."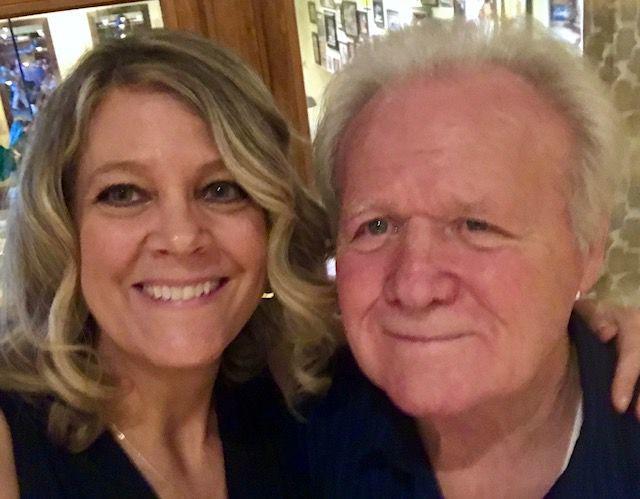 But the hospice nurses confirmed about 3 p.m. that afternoon that Marshall had been unresponsive for hours. The hospice nurse said a Frontier nursing supervisor would call Leonard at 7 p.m. to set up a video chat with Marshall.
The call came at 7:15 p.m. Marshall was already dead.
"He was always there for everyone," Leonard said. "At the end he was all alone."
"And the way that it happened, there is just no dignity in the way that he died. There was no respect for him or his family."
A funeral director has said Marshall's death certificate listed COVID-19 as the cause of death, but the messages in the phone calls are all Marshall's family knows about his final days, Leonard said. While Marshall "had many wonderful caregivers" at Frontier, Leonard said she wonders if the home took enough precautions against the coronavirus.
"We're left with more questions than answers," Leonard said.
Most are 'very satisfied'
Craig Workman, a spokesman for Frontier, said the facility has been deluged with phone calls — more than 200 a day since the outbreak March 23 — and acknowledges some family members may have reason to be upset with the way information was shared about their loved ones.
Workman provided the Post-Dispatch a brief call log that showed the nursing home notifying Leonard on April 1 that Marshall had a fever and was tested for COVID-19, and that the test came back positive April 6. Frontier notified hospice nurses April 9 that Marshall's condition had declined, and notified Leonard at 7:11 p.m. April 10 of his death.
"We understand that a small number of our residents' family members may be dissatisfied with our communications efforts, and we understand why," Workman said.
"However, most of our residents' families understand the challenges we are facing and are very satisfied with our outreach efforts and the care we are providing for their loved ones."
John Evans isn't among them.
He had to call Frontier repeatedly to check on his brother, Jimmy.
James Edward Evans, 82, who had Alzheimer's and Parkinson's, couldn't operate a phone on his own.
On the afternoon of April 4, an employee who answered the phone told John Evans — who was Jimmy's legal point of contact — that his brother was doing just fine.
Evans asked if his brother had any signs of the coronavirus. He said he was told Jimmy Evans wasn't on a list of residents who had tested positive.
"I thought, 'He's not on there, and that's good,'" John Evans said. "And then they called me the next morning."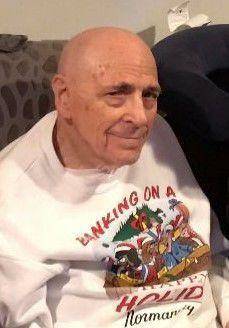 Jimmy Evans was having trouble breathing, a Frontier employee told his brother April 5. The home was sending him to SSM Health St. Joseph Hospital because his blood pressure and oxygen levels were dangerously low.
The hospital called him at about 11 that night. They were sure Jimmy had COVID-19, though they were still awaiting his test results.
Evans' last glimpse of his brother was through a phone camera. He had last visited him in March.
"It wasn't how I wanted to see him," Evans said. "But at least I saw him."
The next morning, Jimmy Evans died. His test results came back positive.
Frontier hasn't contacted John Evans since sending his brother to the hospital.
"They haven't called or sent me a letter," Evans said. "Nothing."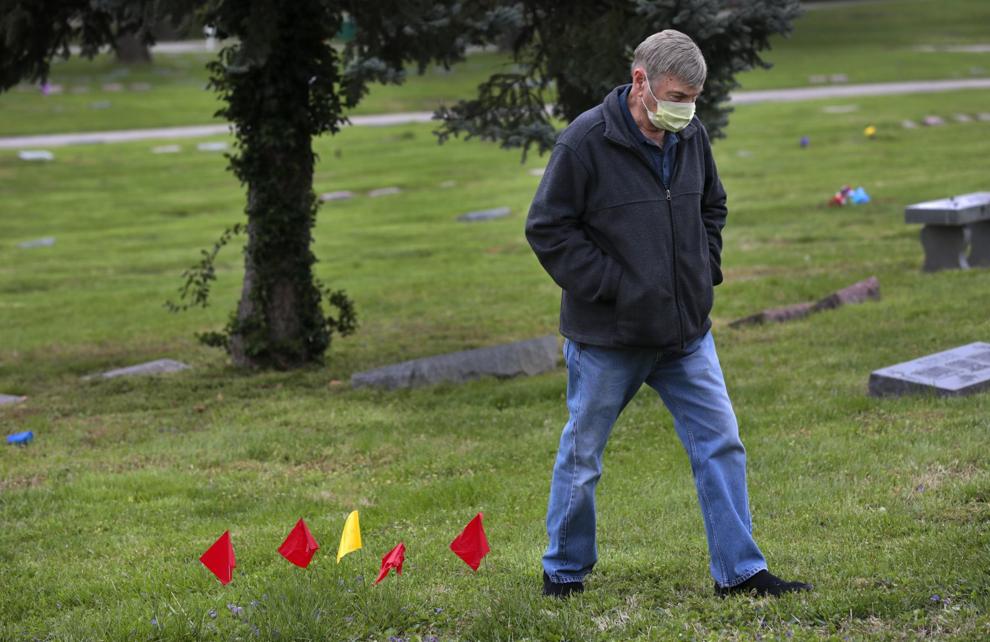 Workman, the Frontier spokesman, told the Post-Dispatch that Jimmy Evans tested negative for COVID-19 on March 26. John Evans said he was not told at the time.
"I never even knew he was tested," he said.
Asked if Frontier had contacted John Evans since his brother's death, Workman said: "The hospital had already informed him."
'There was no plan'
Frontier nurses and therapists were left in the dark, too, said one current and one former employee who spoke on background to the Post-Dispatch, citing concerns about their employment.
"We weren't being made aware of who they were testing," the employee said. "I didn't even know that I had hands on people who had COVID-19."
And communication with residents' families had long been an issue, she said.
"There are multiple times that the phone will ring off the hook and no one will answer it," she said.
Employees have since left Frontier, which was already short-staffed long before the COVID-19 outbreak, she said.
One employee who left said supervisors refused to clarify if colleagues and residents were being tested for COVID-19, and didn't provide enough masks and other personal protective equipment.
"It just felt like I wasn't getting the straight story and I was really nervous about my family," the former employee said. "There was no plan — having to go into people's rooms and not knowing if they were infected, who was infected, not having sufficient PPE … it wasn't worth the risk."
Frontier acknowledged that employees have quit the facility since the outbreak, but the home has "maintained adequate staffing," Workman said.
"Some employees did leave. We cannot say how many, but we can say that we have always had adequate staff available to provide the needed care for all residents."
As of Saturday, 11 Frontier residents have died and about 60 residents and a dozen employees have tested positive.