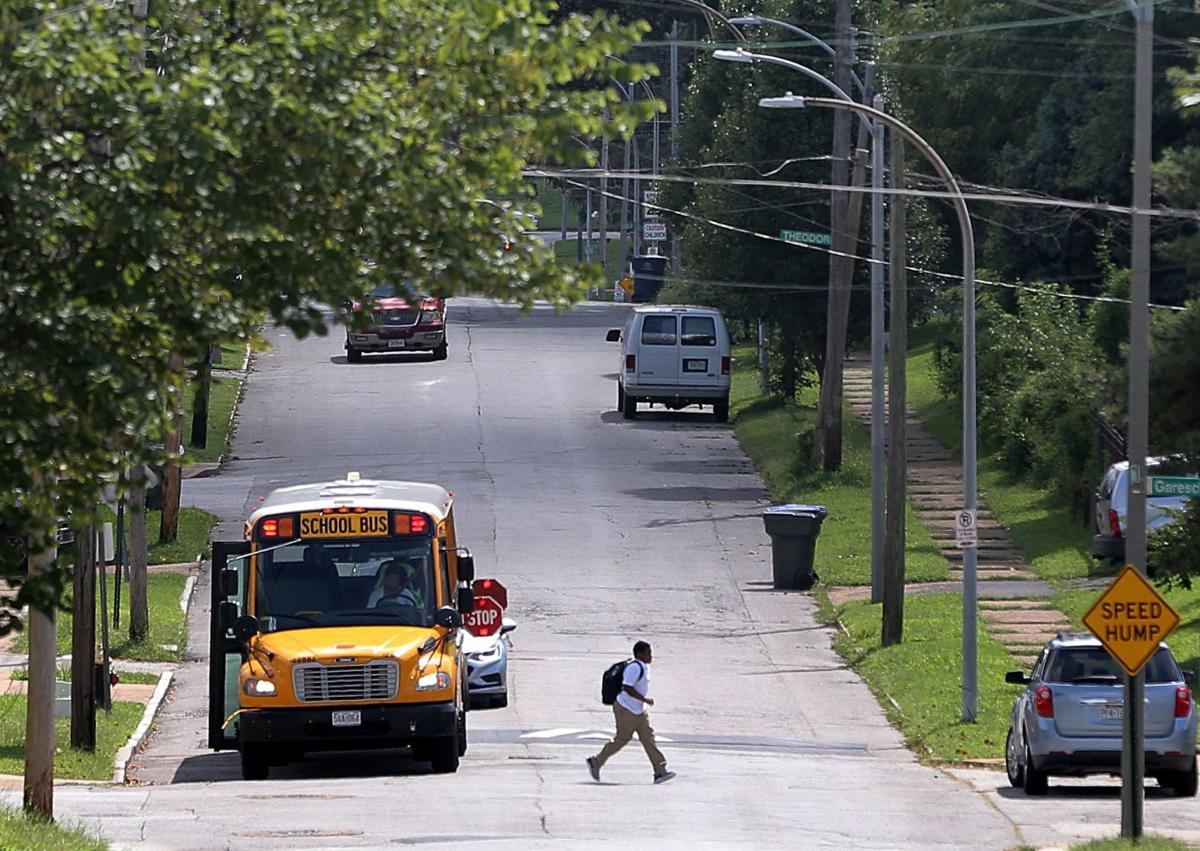 In a letter Friday to principals, St. Louis Public Schools Superintendent Kelvin Adams assured them that no schools have been identified for closure.
The Post-Dispatch reported Thursday that the district's enrollment has fallen below 20,000 for the first time, and that any school with fewer than 200 students could be considered for closure before the 2020-2021 school year.
The district is "reviewing our footprint," Adams wrote to principals in response to the article.
"Schools with several years in a row of low enrollment will likely be part of that conversation, but that is not the only factor. Other considerations include — but are not limited to — housing and population trends, academic performance and building condition.
"As a school district, our top priority is to educate students and keep them safe. Heating, cooling, staffing, securing and maintaining 68 buildings for 22,000 students diverts money away from the classroom."
Town hall meetings will be held in January and February to discuss potential consolidation options and get feedback from the community, Adams said.
The city school district now enrolls 19,801 full-time students in kindergarten through 12th grade, according to data released Thursday by the Missouri Department of Elementary and Secondary Education.
Before 2011, St. Louis was the largest school district in the state. It is now fourth-largest, behind Springfield, Rockwood and North Kansas City. When preschool students are included, St. Louis is second-largest in the state, behind Springfield, with 21,848 students.
The smallest enrollments include Farragut Elementary in the Greater Ville neighborhood with 115 students, Dunbar Elementary in JeffVanderLou with 119 students and Peabody Elementary in Peabody Darst Webbe with 137 students.
TABLE: St. Louis Public Schools with fewer than 200 students enrolled
| School | K-12 enrollment |
| --- | --- |
| HENRY ELEM. | 199 |
| HODGEN ELEM. | 198 |
| FANNING MIDDLE COMMUNITY ED. | 196 |
| NORTHWEST HIGH | 193 |
| LACLEDE ELEM. | 188 |
| ASHLAND ELEM. AND BR. | 186 |
| MERAMEC ELEM. | 179 |
| WALBRIDGE ELEM. COMMUNITY ED. | 178 |
| HUMBOLDT ACAD OF HIGHER LRNING | 176 |
| COLUMBIA ELEM. COMM. ED. CTR. | 175 |
| HICKEY ELEM. | 176 |
| FORD ELEM. COMM. ED. | 166 |
| GEORGE WASHINGTON CARVER ELEM | 166 |
| FROEBEL ELEM. | 166 |
| BRYAN HILL ELEM. | 152 |
| SHENANDOAH ELEM. | 145 |
| JEFFERSON ELEM. | 139 |
| PEABODY ELEM. | 137 |
| CLAY ELEM. | 132 |
| NOTTINGHAM HIGH | 122 |
| DUNBAR AND BR. | 119 |
| FARRAGUT ELEM. | 115 |