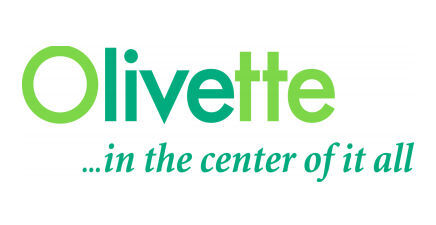 OLIVETTE — Mayor Sidney Clark and the Olivette City Council approved rezoning Tuesday to allow construction of the Irvington-Reyem Olivette Apartments complex.
A 207-unit, five-story apartment complex will be built on almost 5 acres now occupied by 23 houses on Irvington and Reyem Courts. The site is near the development underway at Interstate 170 and Olive Boulevard. 
Councilwoman Maxine Weil voted against the rezoning, saying she "was adamant" in preferring villas or condominiums rather than apartments. But she added that she supported many aspects of the project.
Carlos Trejo, the city's director of planning and community development, said, "With apartments, we're maintaining the character of residential use in this area and focusing commercial-retail use closer to I-170. The city hasn't seen any new apartment developments since 1986."
Trejo said Olivette's apartment rents are low compared to nearby areas, and this development could lead to upgrading multi-family facilities elsewhere in the city.
The apartment complex entrance would be off Price Road, with a second entrance off Alice Place. 
During public comment, Laura Ragsdale, of Irvington Court, said seven of the 23 houses are empty. She said residents are ready for the project to move ahead so their homes can be sold.
Larry Koenig, of Hilltop Drive, asked for mitigation of potential problems during construction, such as banning construction traffic from using Hilltop to access the project area, having the developer construct an entry to Price at the start of the work, and keeping noise, dust and debris from bothering neighbors.
Barb Grzenczyk, of Olivette Drive, said she was concerned about traffic coming off I-170 and many additional cars entering the residential area. But she said she felt the project was needed. 
Sue Rich, of Hilltop Manor Drive, said she had concerns about traffic and the need for crosswalks. "I am hundred percent for the development, but the density is too high," she said.
Ryan Carlie with Opus Development Co., which will be the developer, contractor, architect and engineer of the project, said comments from nearby residents have been incorporated into the project.
Carlie said work will improve traffic, especially at Price and Olive. He said there will be 281 surface parking spaces, with about 60 of those covered. Building amenities will include a swimming pool, fitness area, work-from-home space, club room, courtyard and more.
A six-foot privacy fence will be installed at the curb line of parking, 19 feet from neighboring properties on Hilltop. Additional landscaping will be installed along the buffer, he said. A sidewalk will connect Price and Hilltop. An additional left turn, southbound lane will be installed at North Price and Olive, Carlie said.