ST. LOUIS — More than half a million Missourians became eligible for COVID-19 vaccines on Monday, opening the door for several area school districts to begin immunizing thousands of teachers, bus drivers, janitors and staff.
The Ferguson-Florissant School District scheduled mass vaccinations for Monday and Tuesday. Webster Groves, for Tuesday. And St. Louis Public opened a four-day vaccination clinic on Monday with help from the Missouri National Guard and the Urban League of Metropolitan St. Louis. The district also invited employees from charter, private and parochial schools in the area.
Melanie Vierling, dean of students at Carr Lane Visual and Performing Arts Middle School on Jefferson Avenue north of downtown, said she signed up at multiple hospitals, plus St. Louis and St. Louis County health departments, but was relieved when she learned she could be vaccinated by the district.
She called it "one of the most exciting days" of her life. "I think it certainly will make me more comfortable doing my job," said Vierling, a city resident.
The director of the Missouri Department of Health and Senior Services, Dr. Randall Williams, signed an order allowing providers on Monday to begin vaccinating people in Phase 1B Tier 3, including grade-school teachers, plus child care, mass transit and agriculture workers, among others.
But some health care providers reiterated on Monday that they still have a backlog of residents from the previous groups — which include seniors, first responders and residents with preexisting health conditions — and didn't plan on starting Tier 3.
BJC HealthCare said it had to make "significant progress" before opening to the newly eligible residents. SSM Health said thousands of patients in Tier 2 are awaiting vaccine, and the system will continue to focus on that group.
But St. Louis County Executive Sam Page said during a briefing Monday that the county health department may begin inviting some of the roughly 100,000 newly eligible county residents to make appointments in the coming days. The county has been receiving more doses in recent weeks, he said, and has a commitment from the state health department to increase supply.
"But what remains is an enormous backlog of eligible individuals in the St. Louis region who need to be vaccinated," Page said.
Page said the health department is working with school administrators on a plan to vaccinate more educators, and the county should be ready to announce it early next week.
According to state estimates, 3.2 million Missourians qualified for vaccines under the previous phases, and on Monday an additional 550,000 became eligible. So far, less than 1.2 million residents have received a first dose of vaccine, or about 19% of the population. And of those, 636,000 have received a second dose.
Once a new phase or tier becomes eligible for vaccines, those residents are all equally eligible in the state's view, said Lisa Cox, a spokeswoman for the Missouri Department of Health and Senior Services, in an email Monday. But individual providers may still prioritize certain groups as they work through their lists of residents.
At the SLPS event on Monday, at Vashon High School, teachers and other staff lined up near the gymnasium. About 80% to 85% of district employees signed up for vaccines, said Michael Brown, the deputy superintendent. And of those who didn't sign up, some had already been vaccinated during previous phases.
The district expects to offer between 600 and 800 doses of the Johnson & Johnson vaccine each day, Monday, Tuesday, Thursday and Friday.
Cheryl Lawson, an instructional support facilitator for an alternative school in the district, said she was "thrilled" to receive the vaccine. She said she hopes the vaccinations will allow for more in-person learning. She said the past year has been difficult, and every day she has to remind students to pull their masks up over their noses.
"It's just hard keeping your guard up for that long," Lawson said.
Missouri reported 235 new confirmed cases of COVID-19 on Monday, and 146 new probable cases. The seven-day average of new confirmed cases declined to 405, from 410 the day before, marking the first decrease in over a week, according to a Post-Dispatch analysis.
The Department of Health and Senior Services reported 891 hospitalized COVID-19 patients statewide, the same as the day before. There were 171 coronavirus patients in intensive care units, and 121 on ventilators. Missouri hospitalization data lags three days, and not every hospital reports every day.
St. Charles County is holding a drive-thru, mass vaccination event on Thursday at the Family Arena, where 4,000 doses of the Pfizer vaccine will be administered to individuals in Phase 1A, Phase 1B Tier 1 and Phase 1B Tier 2. The event is by appointment only.
Those interested in registering for vaccinations through St. Charles County can do so through the county's website, or by calling its COVID-19 Information Hotline at 636-949-1899.
These maps and charts show the spread of and vaccination rates against COVID-19 in Missouri and Illinois. 
Photos: Teachers and staff vaccinated at Vashon High School
Teachers and staff vaccinated at Vashon High School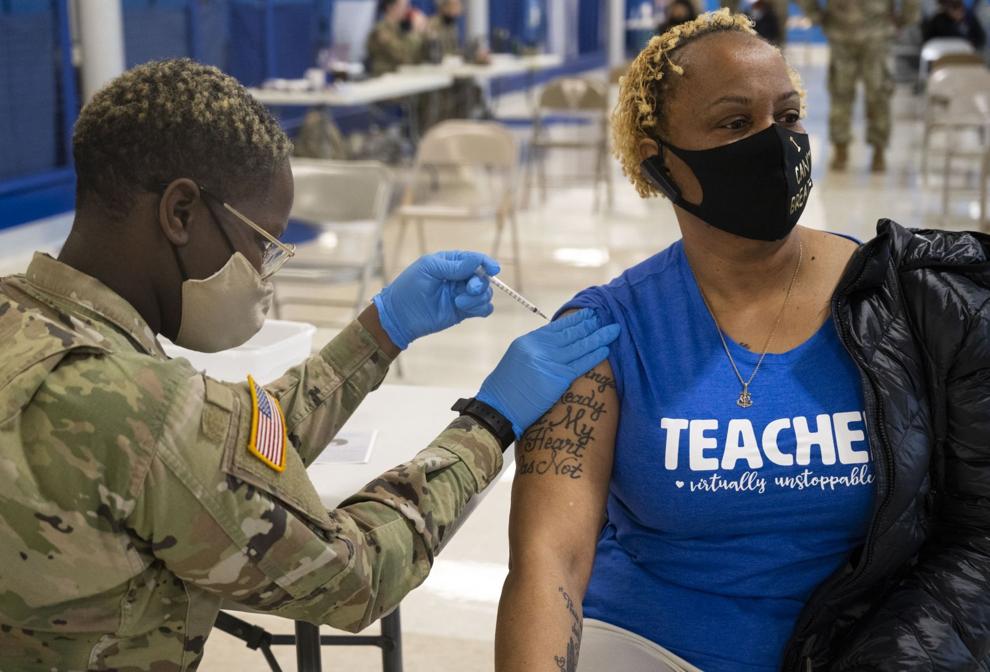 Teachers and staff vaccinated at Vashon High School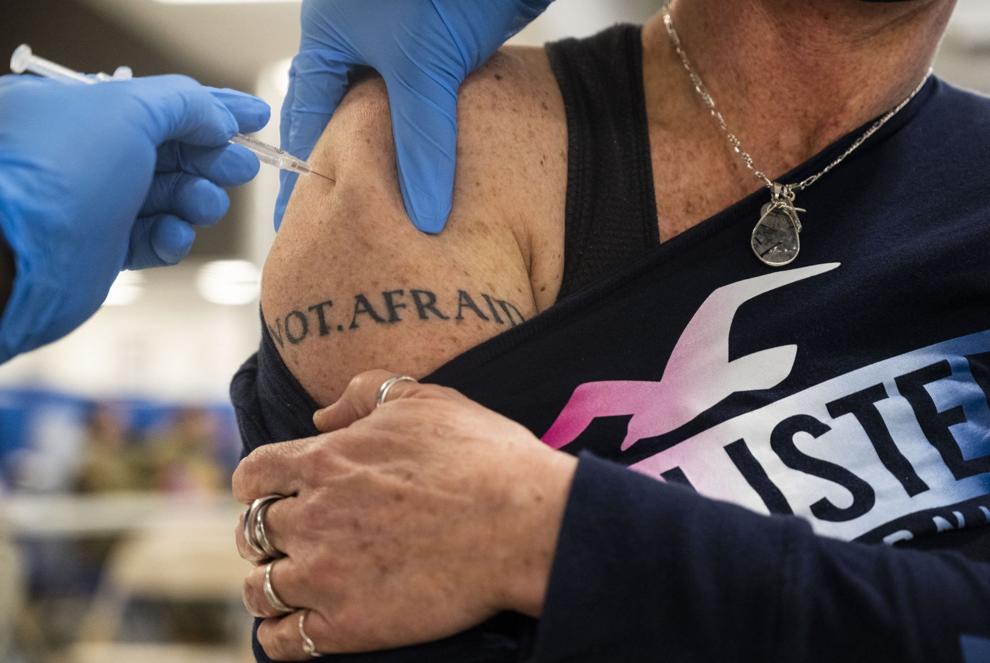 Teachers and staff vaccinated at Vashon High School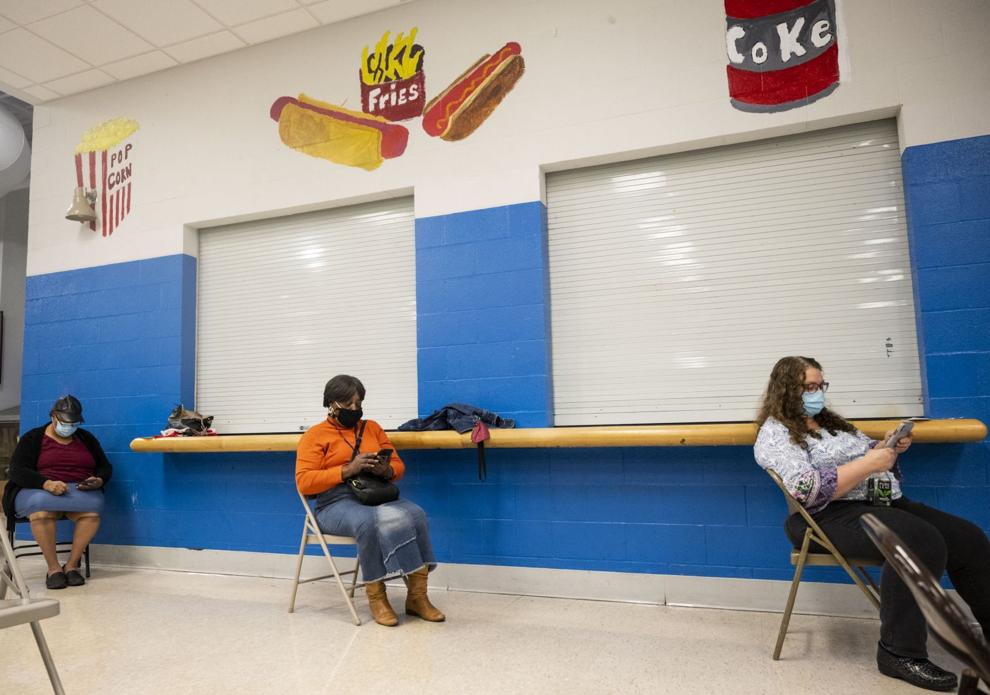 Teachers and staff vaccinated at Vashon High School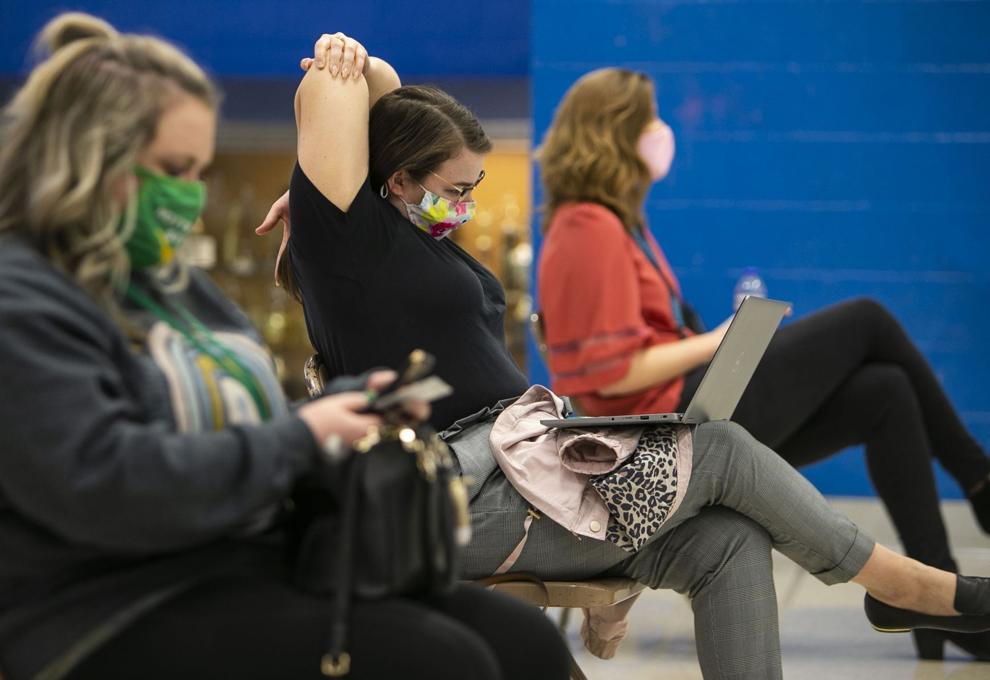 Teachers and staff vaccinated at Vashon High School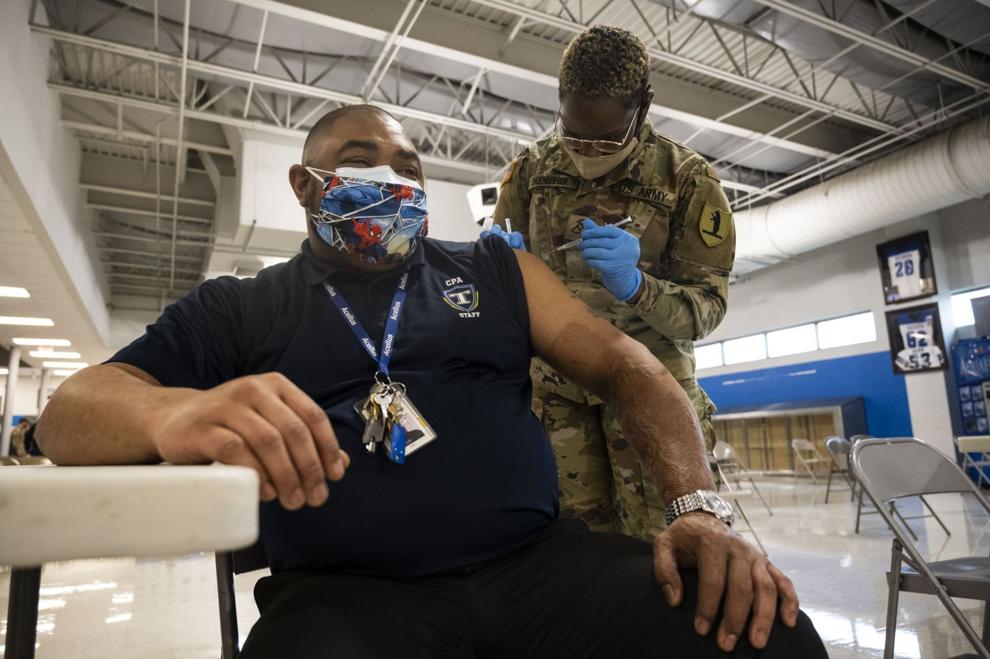 Teachers and staff vaccinated at Vashon High School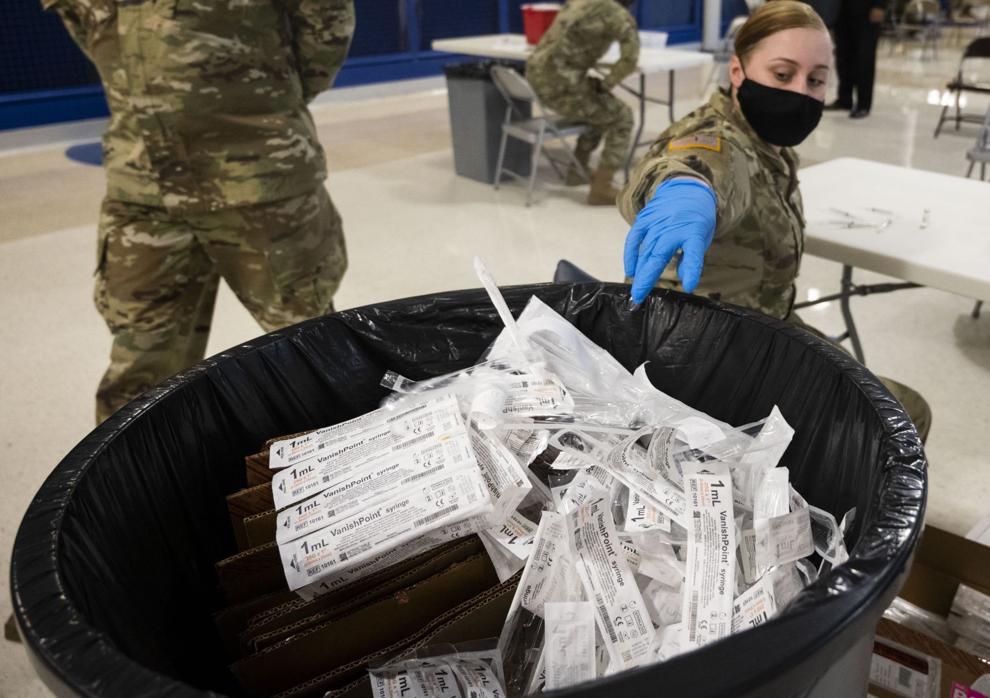 Teachers and staff vaccinated at Vashon High School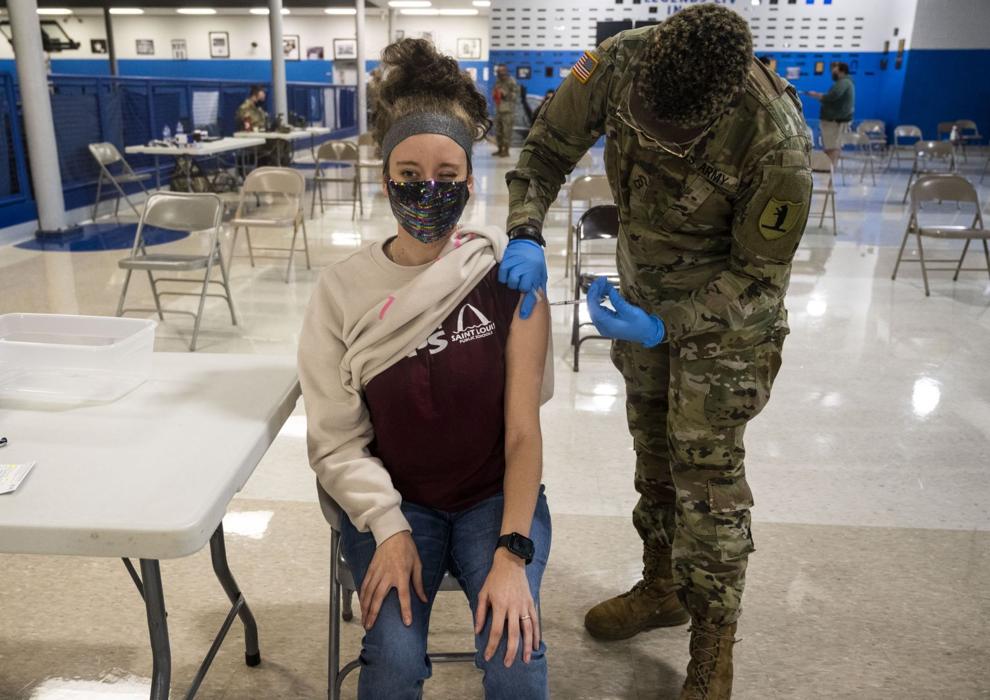 Teachers and staff vaccinated at Vashon High School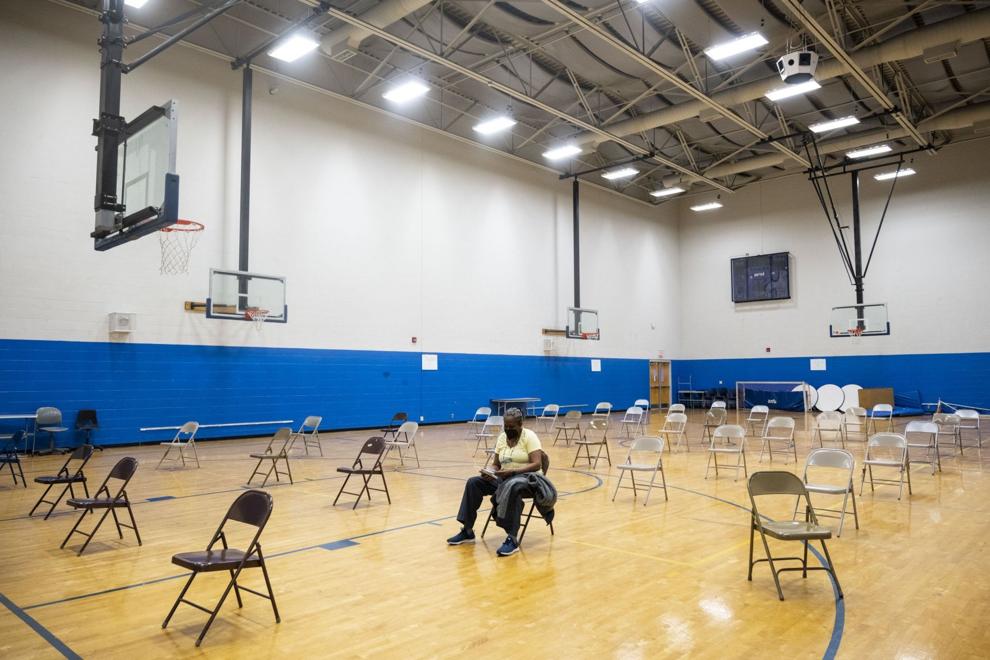 Teachers and staff vaccinated at Vashon High School