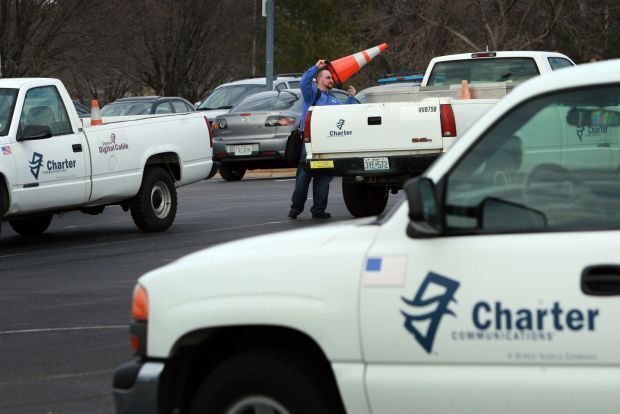 Charter Communications is saying little about a service outage that apparently began late Friday morning.
Scattered outages in telephone and Internet service in the St. Louis area were reported.
A Charter spokesman in St. Louis, Wes Shirley, didn't comment when asked what parts of the country were affected and what type of service was involved.
In an email message, he said only that "we're aware of the issue and working to resolve it as soon as possible."
The company made a similar statement on Twitter, apologizing for "the inconvenience" and saying the company is "working diligently to resolve the issue."  That was posted at 10:57 a.m.
Meanwhile, a TV station in Reno, Nev., KTVN, reported on its website that Charter says a global outage is affecting its business phone service.
DownDetector.com, a website which monitors Internet service, reported complaints from Charter users in various states. The website said the largest number were from the St. Louis area, Wisconsin, Colorado, Texas, California and Michigan.
​Mark P. Schlinkmann • 636-255-7233