ST. LOUIS — Turns out that Gringo Jones Imports won't go anywhere — at least not anytime soon.
The Shaw Boulevard business went up for sale in April, bringing a cloud of uncertainty to the eccentric shop widely recognized for its storefront — where a thicket of decorative yard ornaments crowd the sidewalk, boasting an impossible-to-miss mix of dinosaurs, sasquatch, giant giraffes, multi-colored roosters, and armadillos with American-flag shells. A gaggle of friendly dogs patrol inside the shop, among stained glass, chandeliers and other artistic creations.
But in a social media post Friday, employee Rod Nelson said the store was not closing "due to the extreme outpouring of disappointment."
Owner Leon Jones confirmed the news Saturday.
"It sounds sort of unbelievable, but we've had hundreds of people come by and say, 'You can't close, you can't close, you can't close,'" he said.
Jones said that "more and more feedback" from customers bemoaning the impending loss of a beloved business sparked a change of heart; it made him realize that he didn't want to go through with a sale.
"I like what I'm doing and we have some good clientele. It's still fun," said Jones, who has run the business for 25 years — or long enough to sell about 80 of the distinctive metal giraffes, he estimates.
After being put on the market for $600,000, Jones said the property attracted a couple good offers, including one from a prospective buyer who aimed to convert the space into a coffee shop. Although the building was up for sale, it was unclear what would become of the business itself because Jones said he was open to selling to someone who planned to keep the shop as is.
Ultimately, Jones chose to stay the course with his current operations. In recent days, he has taken the property off the market, and said he plans to continue running the shop for the foreseeable future.
As recently as a few months ago, Jones, 73, had expressed an urge to spend more time in Southern Illinois, where he is from and has family. But now, he says he has "no desire" to retire.
Of the many people who reached out or commented on his announced intention to sell, Jones said the list included longtime supporters who live outside the city, and who seek out the store's oddities during trips for check-ups at nearby hospitals or stops at the Missouri Botanical Garden, just down the street.
He says he "even got a call from a lady from Scotland," who periodically comes to St. Louis to visit family, and for whom the store is a favorite destination.
The source of the shop's appeal and cult following was reflected in conversations with visitors to the store Saturday — whether they were wide-eyed newcomers, or returning customers looking for new surprises.
Visiting town from Indianapolis, Josephine Dunson and her daughter Jessica Dunson caught a glimpse of the store's sidewalk menagerie on their way to the Missouri Botanical Garden, then felt compelled to stop for a closer look.
"She saw the giraffe and she just went nuts," said Josephine Dunson, describing her daughter's reaction to the shop, at first sight.
"I've never seen anything like it," she added. "It's very unique."
The unique wares attracted Nancy Donohoo from Clayton, on a search for a Buddha sculpture to adorn her yard. She said she'd stopped at three or four garden stores earlier in the day, with no luck. Gringo Jones, however, had a variety to pick from.
Donohoo had heard that the store might be closing, but was relieved to learn Saturday that it would remain in the same hands.
"It's such an iconic place. How do you ever replace Gringo Jones?" she said. "And I love the dogs."
Tower Grove Heights resident Monica Buehrle was also "very excited to hear it's not going anywhere." She loves bringing guests to browse the interesting items out front, which she says have helped make the place into a defining symbol of the neighborhood.
"It's a great landmark — a very beautiful landmark," she said. "And very eclectic."
Photos: Gringo Jones Imports to remain open
Gringo Jones to remain open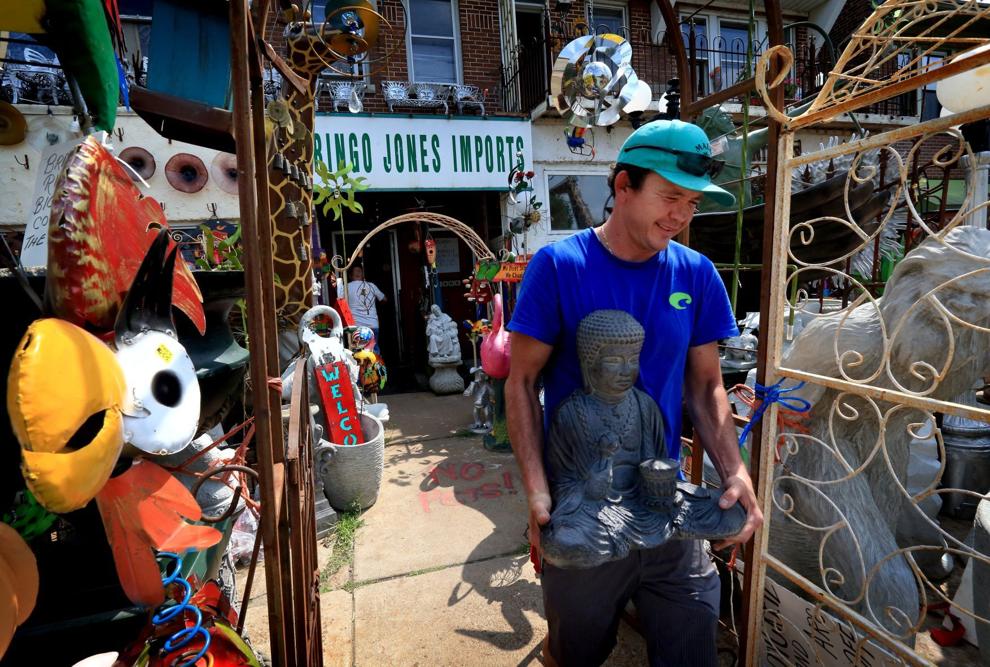 Gringo Jones to remain open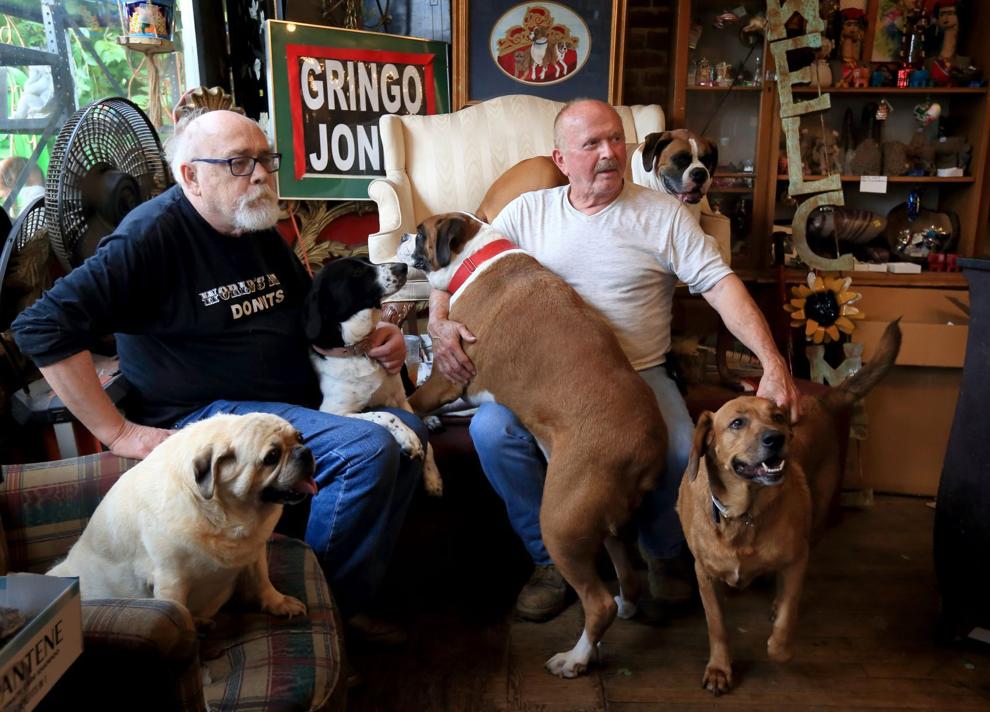 Gringo Jones to remain open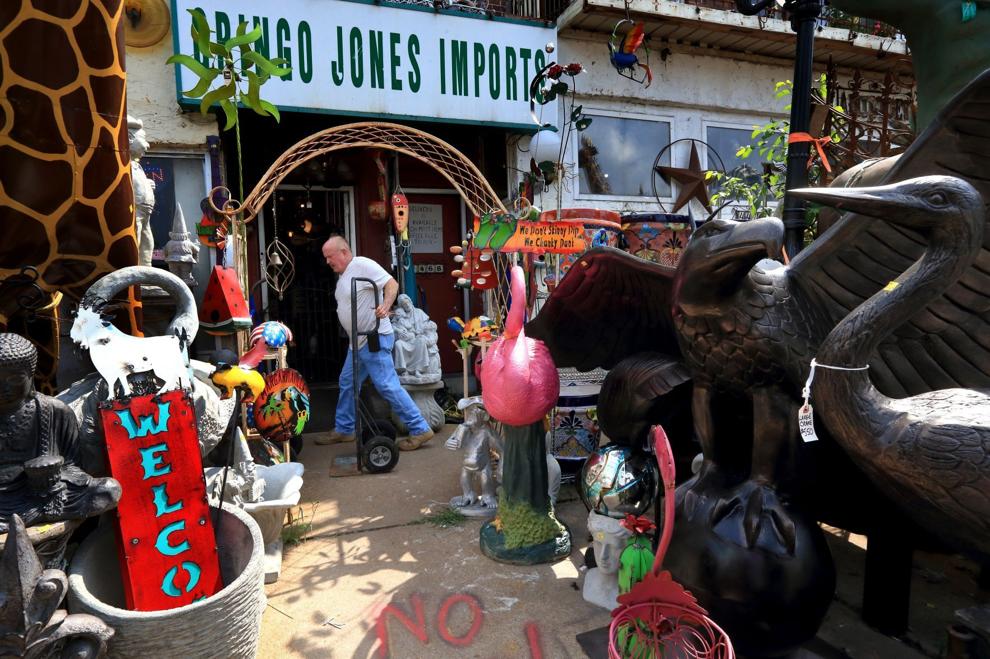 Gringo Jones to remain open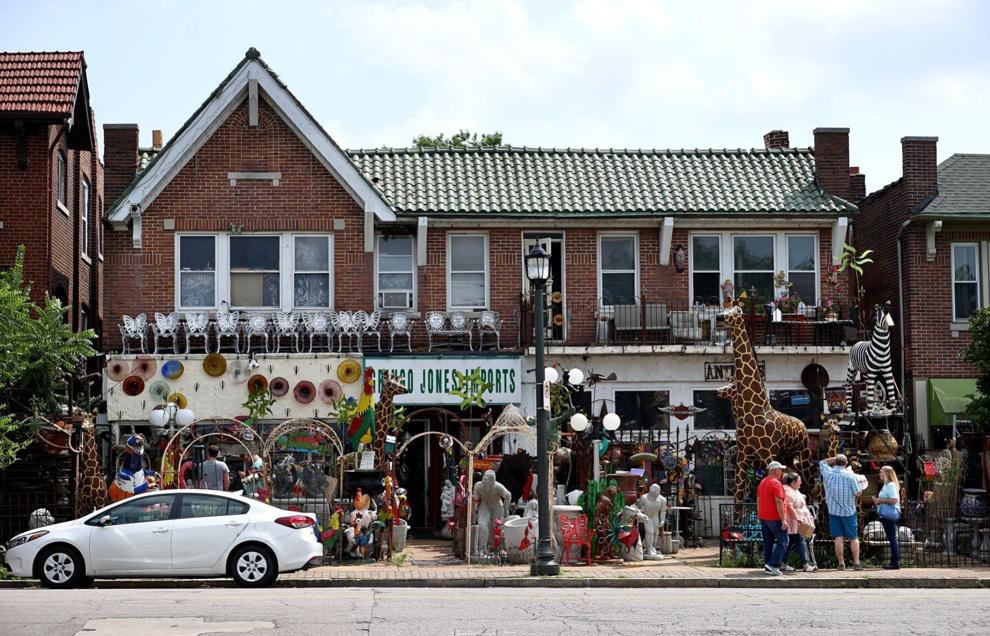 Gringo Jones to remain open
Gringo Jones to remain open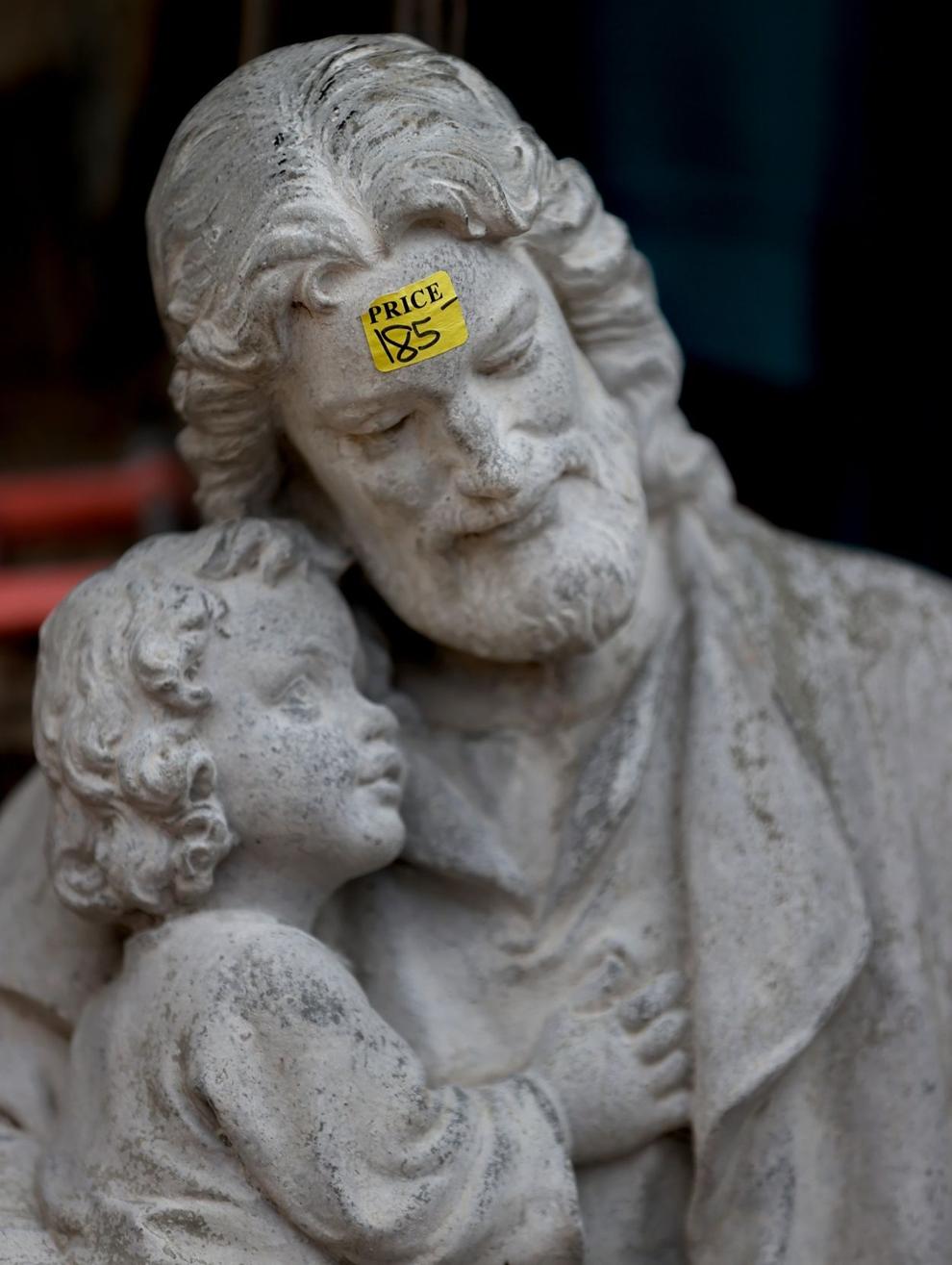 Gringo Jones to remain open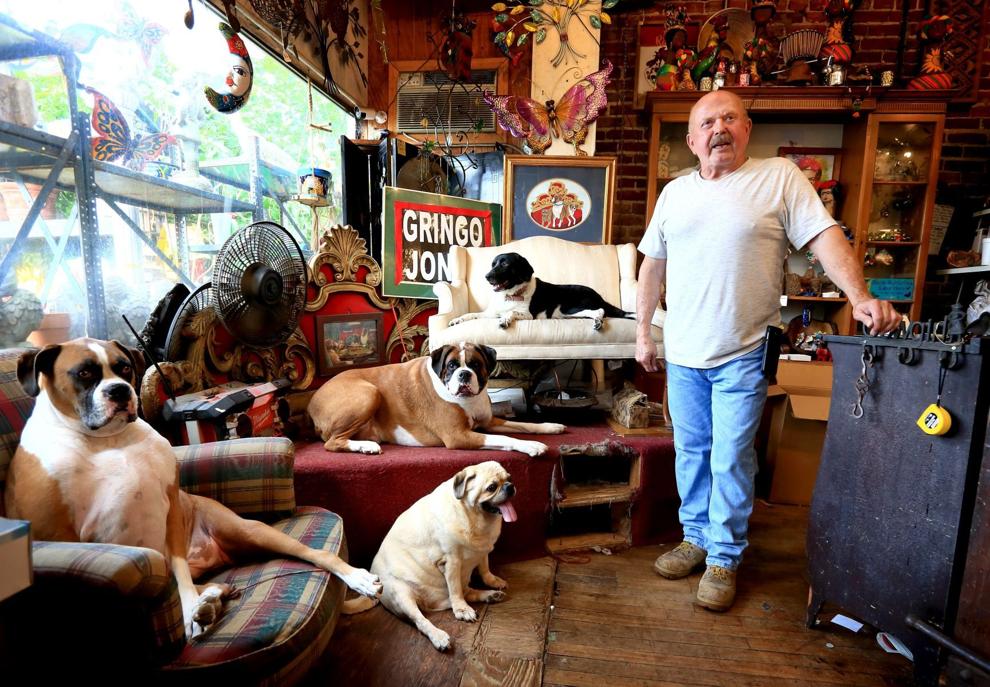 Gringo Jones to remain open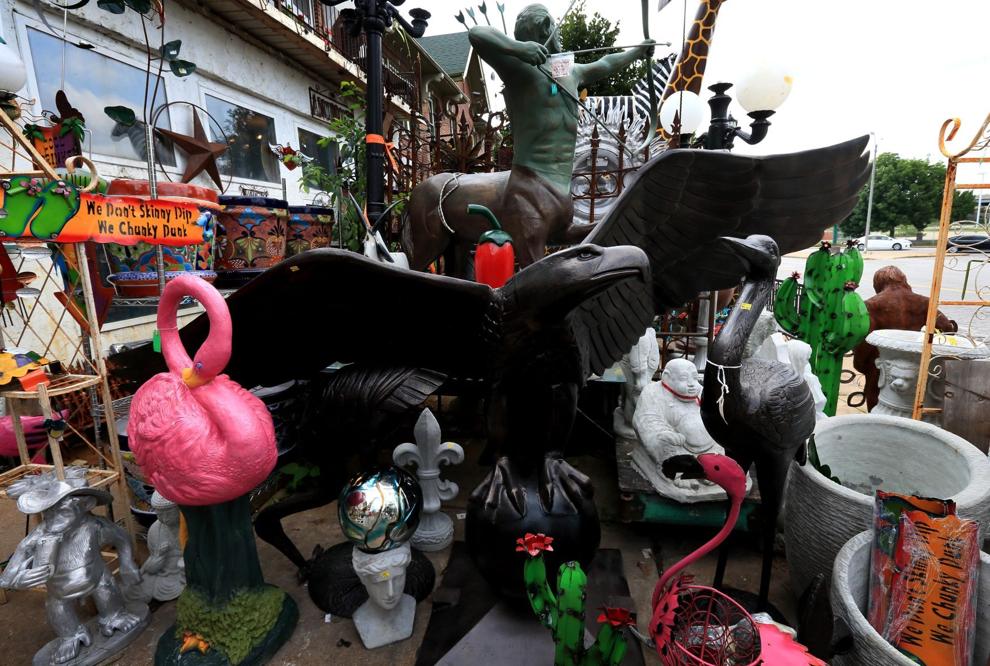 Gringo Jones to remain open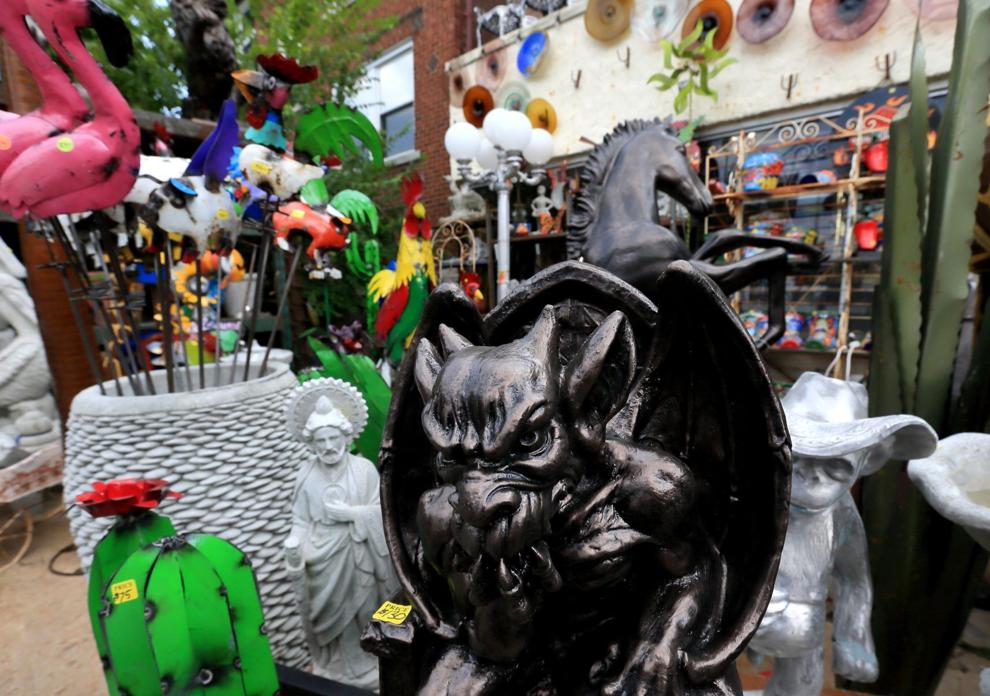 Gringo Jones to remain open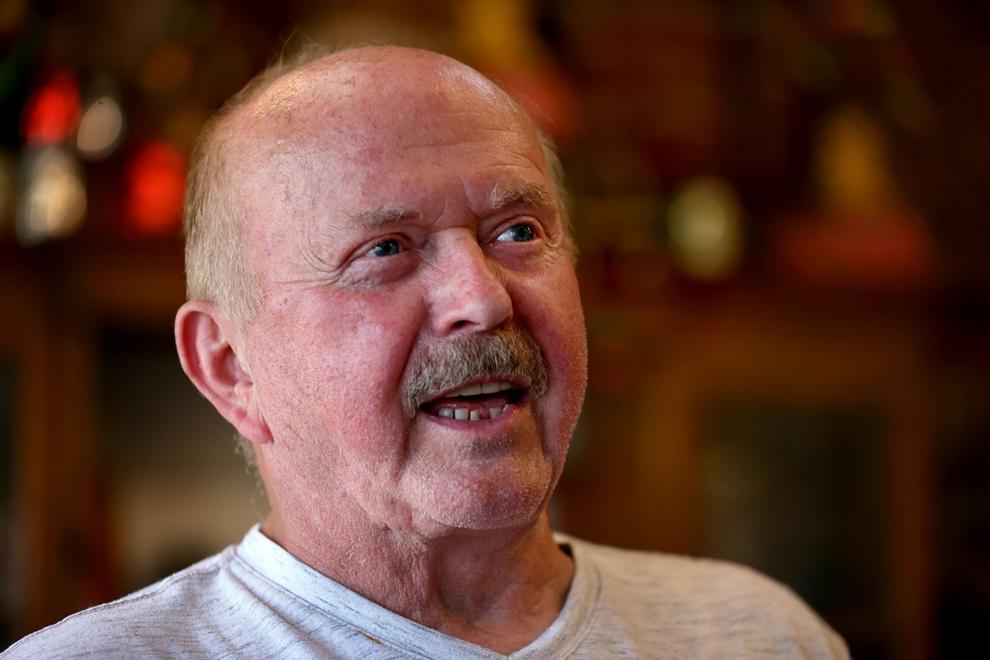 Watch now: 'Gringo Jones' building is up for sale
Gringo Jones Imports owner ready to sell building, retire to southern Illinois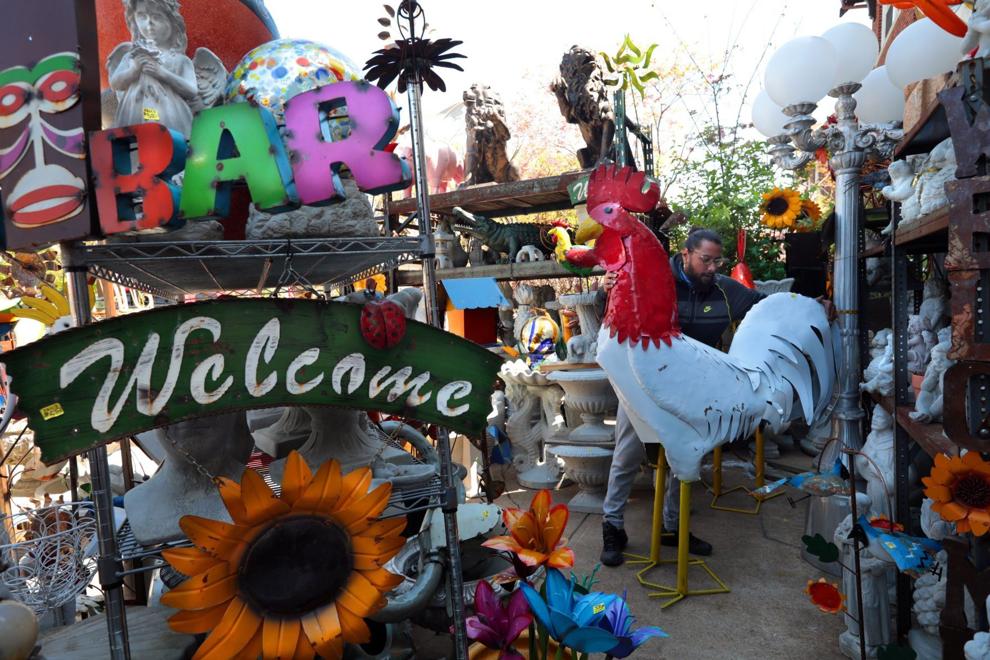 Gringo Jones Imports owner ready to sell building, retire to southern Illinois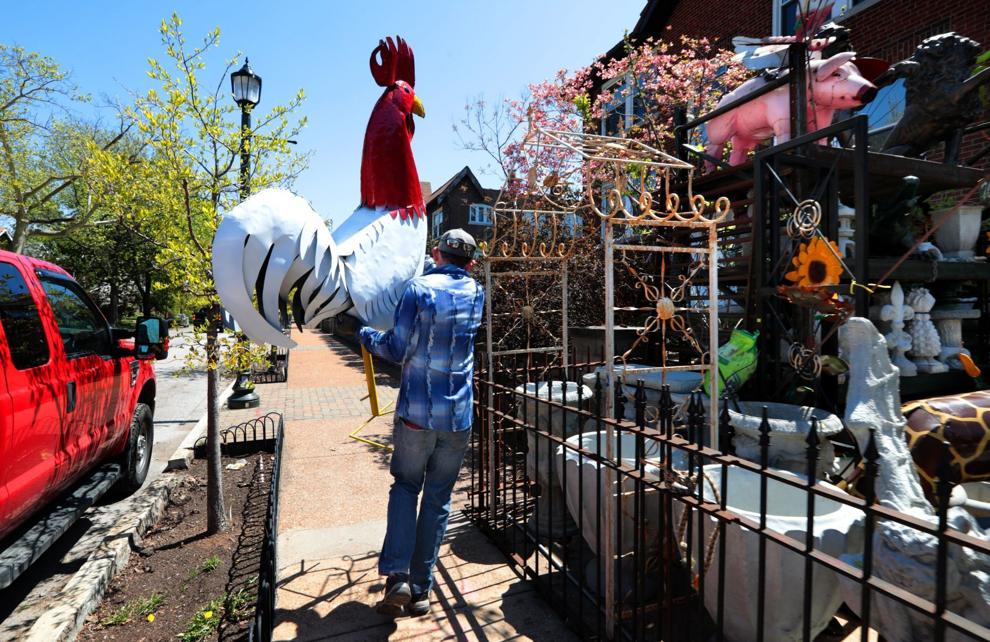 Gringo Jones Imports owner ready to sell building, perhaps the contents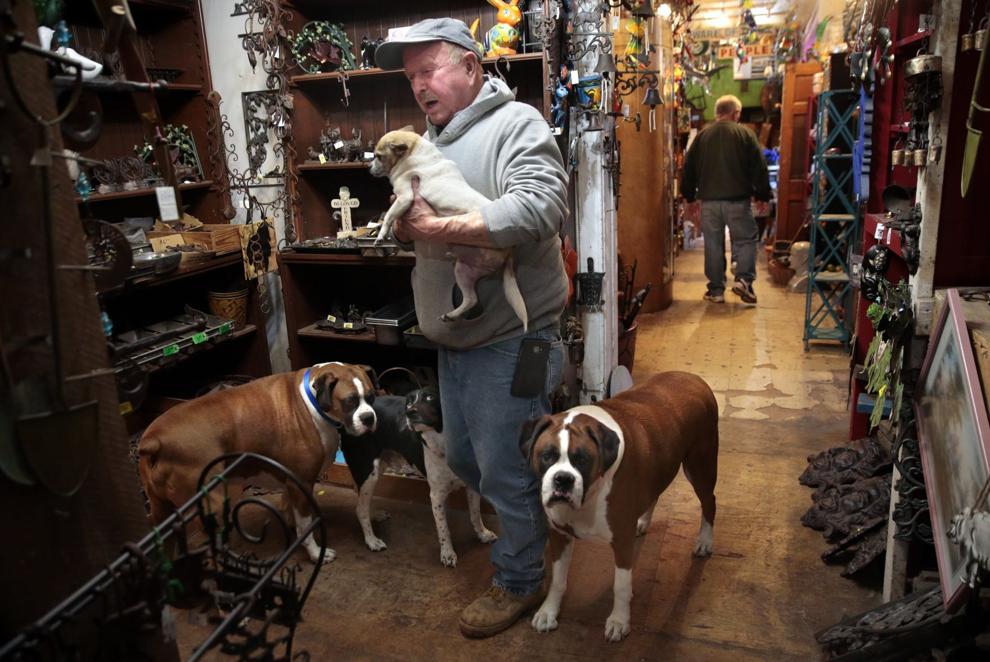 Gringo Jones Imports owner ready to sell building, retire to southern Illinois