ST. CHARLES COUNTY — Woodland Marina was still smoldering Thursday afternoon, the day after its largest building and more than 100 boats went up in flames in a massive fire visible for miles in northern St. Charles County.
Ken Kirchhofer, of St. Peters, was among the crowd who gathered despite the thick smoke fumes Thursday to check on what once was his 30-foot Azure boat.
The vessel, named "Sabrina" after the family dog, was in the middle of the facility that was full of stacked boats when it caught fire just before 3 p.m. Wednesday at the marina on the Mississippi River.
"It's definitely gone," Kirchhofer said standing next to the metal-sided building that was warped in the blaze. "I have insurance so I'll be all right, but I feel crushed for the owners. They are wonderful people. This place is like a big family, you get to know the people."
Nearby, Carl Bumba, who manages the marina that has been owned by his family since 1959, spoke with boat owners and worked through insurance claims.
"We've had flooding and smaller fires in the past, but this was the doomsday scenario for us," Bumba said.
The storage building had a capacity for 170 boats. Bumba believes at least 100 were inside when the fire started.
Fire officials are continuing to investigate the cause of the fire, but Bumba said he suspects it started on one of the boats. A mechanic was working on one of the vessels in storage when he heard a loud "pop" and saw sparks, Bumba said.
As flames began to catch, one of the employees tried to put the fire out with an extinguisher but the fire quickly spread among the stacks of boats, Bumba said.
The mechanic was treated Wednesday for second-degree burns at a hospital and released.
It took about 100 firefighters working for three hours to get the flames under control, though smoldering and small fires continued through mid-day Thursday.
The fire was the latest in a run of bad luck for the 61-year-old business. Last year historic flooding of the Mississippi River destroyed the same building.
Bumba and his mother, business owner Diane Gibson-Bumba, had renovated the building to fix the extensive flood damage just before the fire.
"We spent a lot of time and money making it flood-proof this time. We were ready for one natural disaster and then this happens," Bumba said, shaking his head looking at the scorched building.
It's not clear how the building will be replaced, though the on-the-water section of the marina was not harmed, Bumba said.
Sue and Gary Crites, who owned a vintage boat that was lost in the fire, said they hope the site will be rebuilt as storage.
"It's too perfect of a location not to have a marina," Gary Crites said. "And there's been one here for decades. We've had a boat here close to 30 years."
The couple spent two years fixing up their metallic green 1980s Glastron Scimitar that was lost in the fire.
"It's a shame, it was a real classic," Gary Crites said. "We're going to miss that boat. There's probably not much left now but a pile of ash and an engine."
201008_CB_Boat Fire_01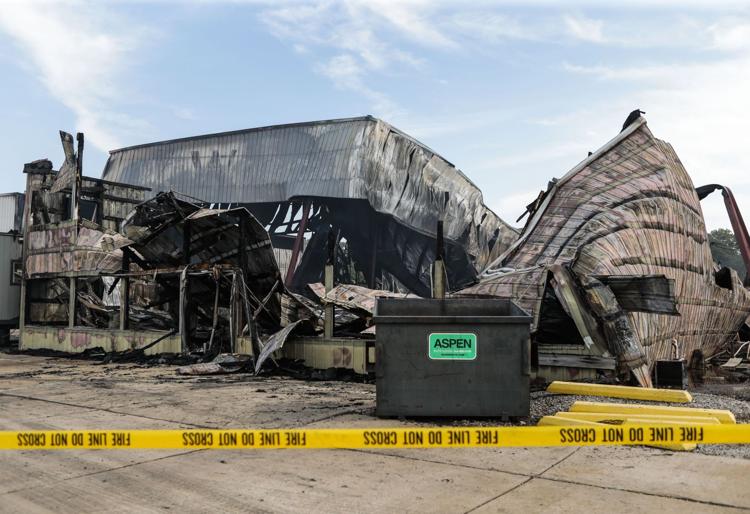 Woodland Marina boat storage destoryed by fire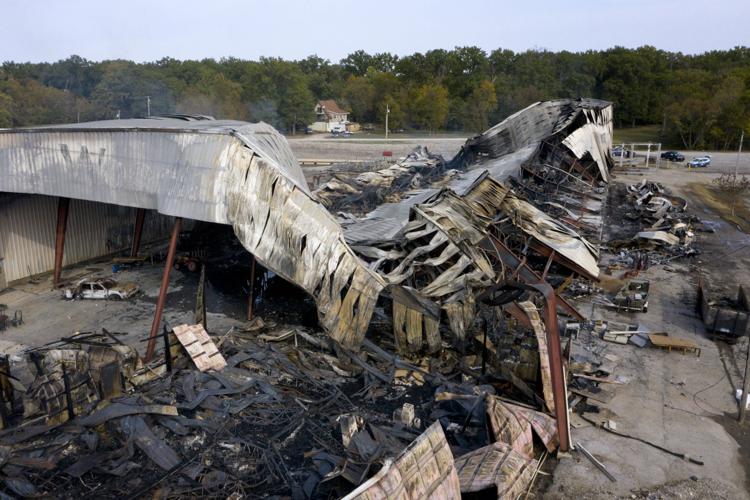 201008_CB_Boat Fire_06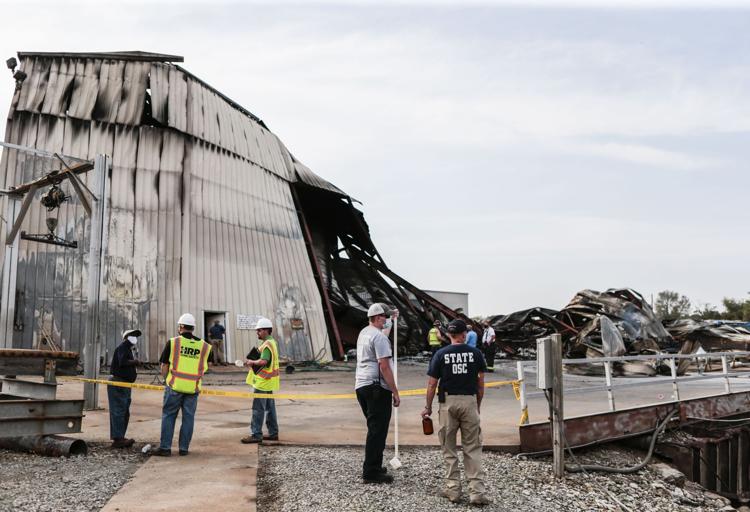 Watch now: Woodland Marina boat storage in St. Charles destroyed by fire
201008_CB_Boat Fire_13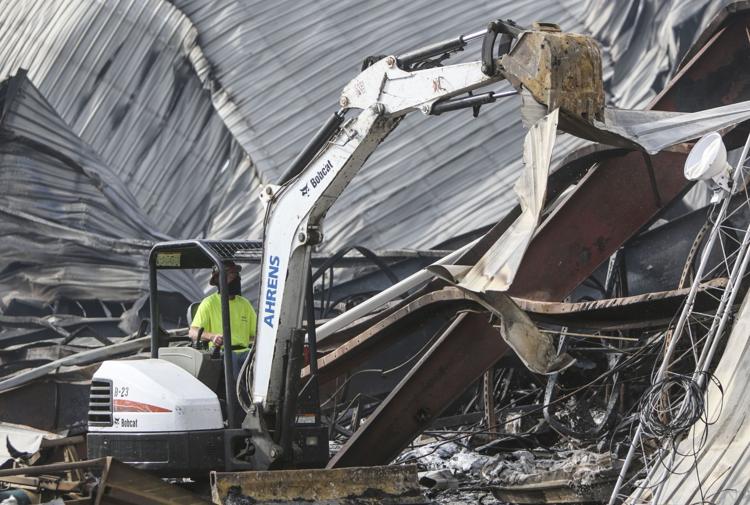 Woodland Marina boat storage destoryed by fire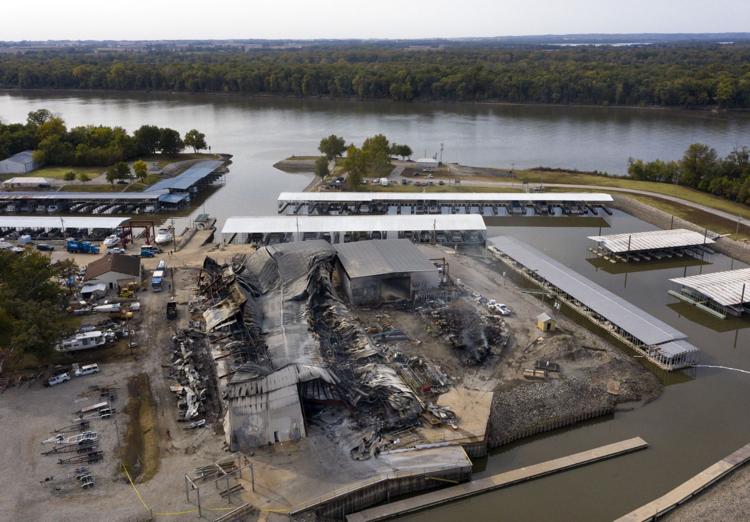 201008_CB_Boat Fire_09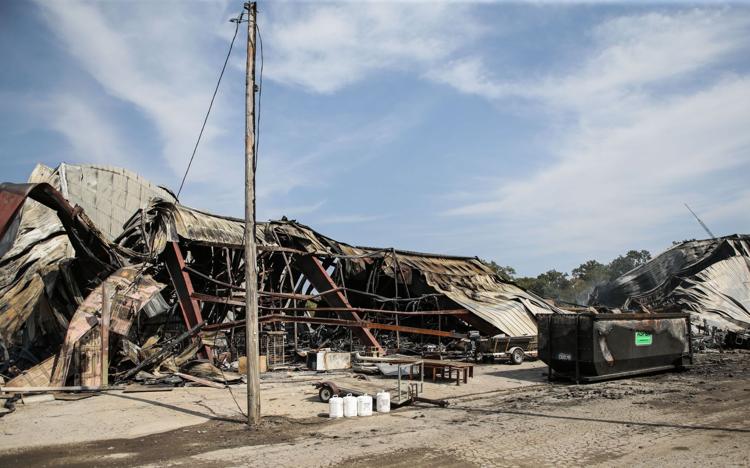 201008_CB_Boat Fire_05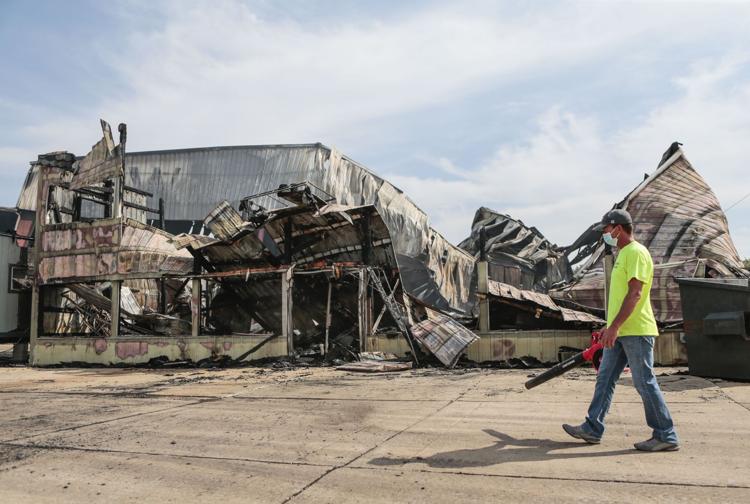 201008_CB_Boat Fire_11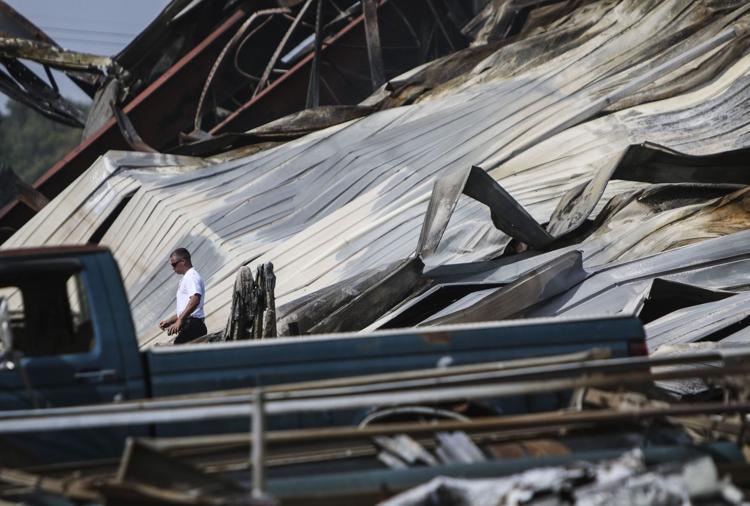 201008_CB_Boat Fire_07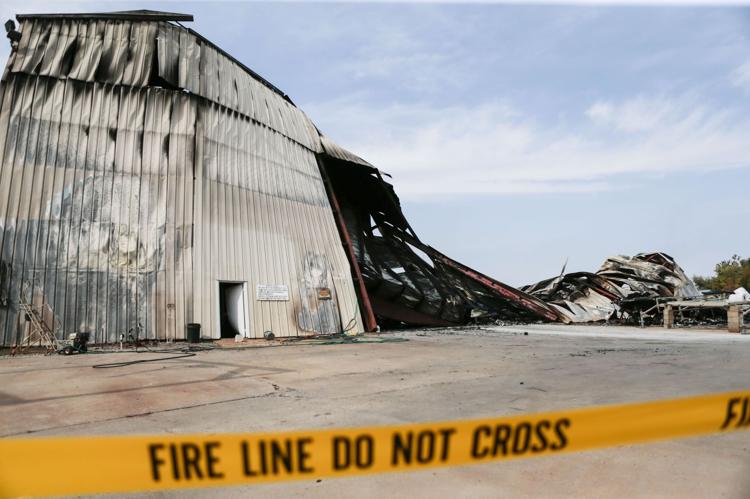 201008_CB_Boat Fire_03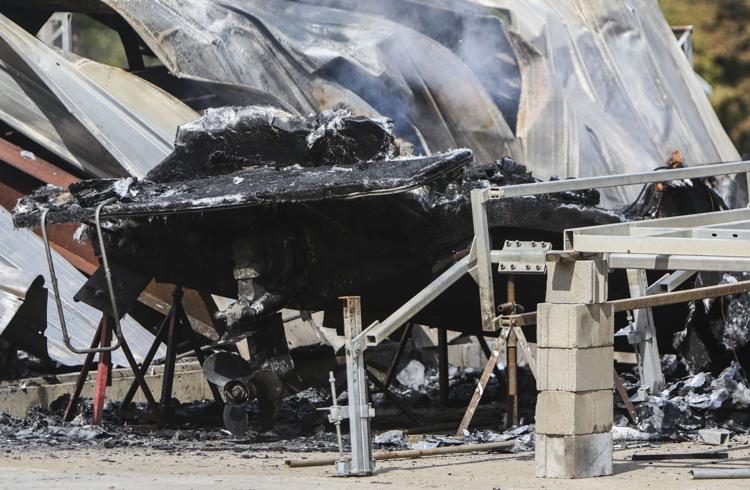 201008_CB_Boat Fire_08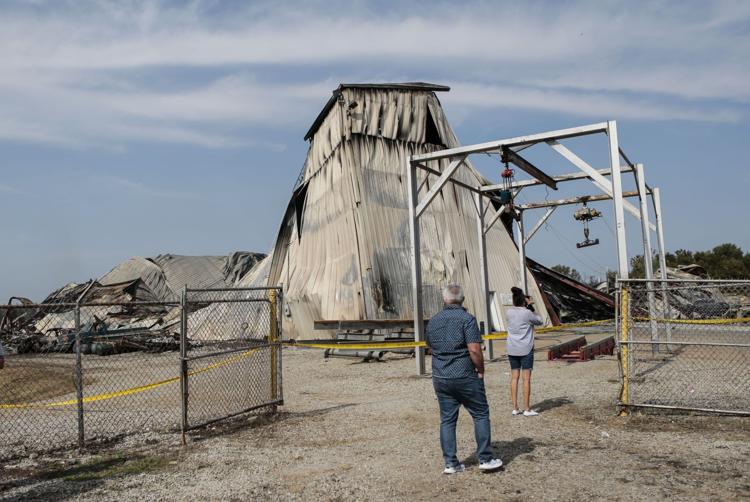 201008_CB_Boat Fire_02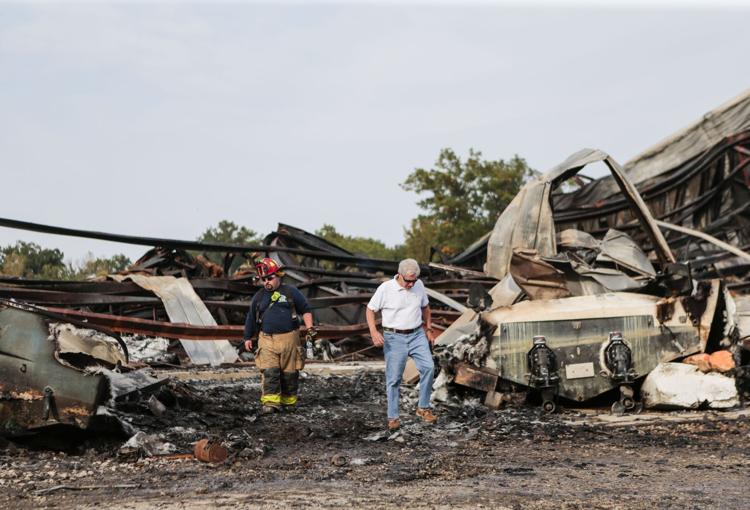 201008_CB_Boat Fire_12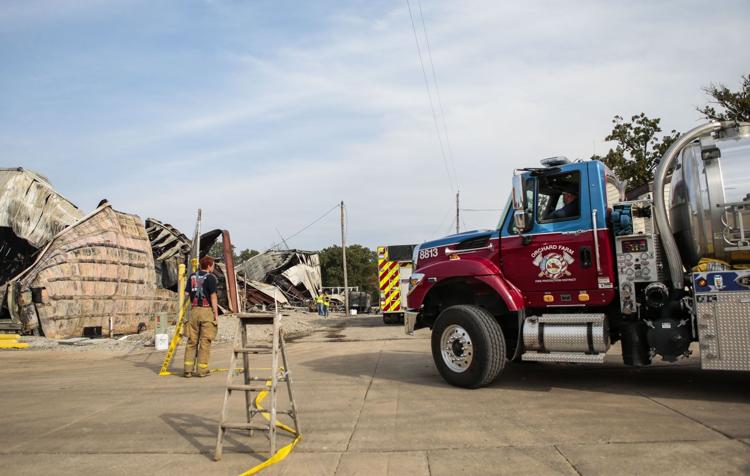 201008_CB_Boat Fire_04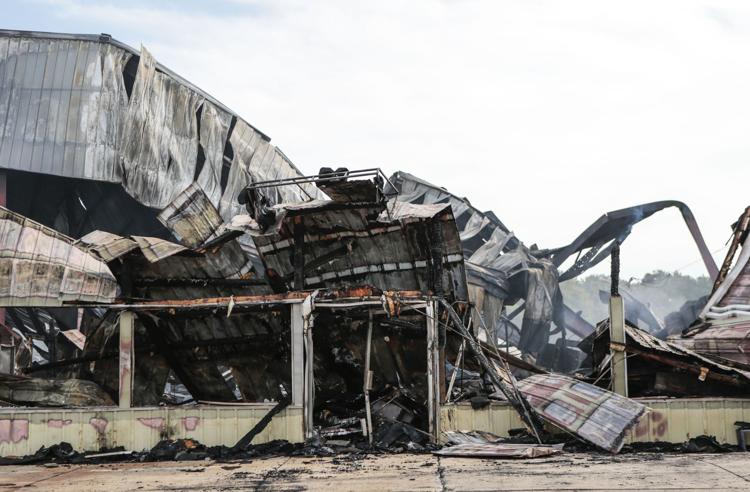 201008_CB_Boat Fire_10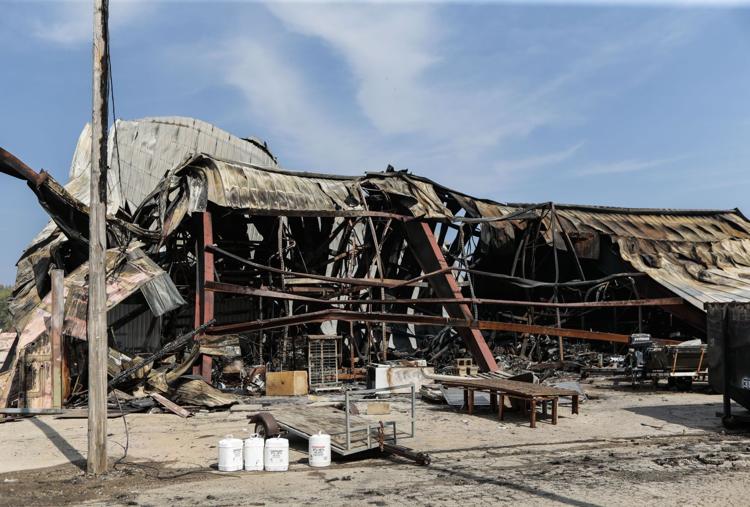 Woodland Marina boat storage destoryed by fire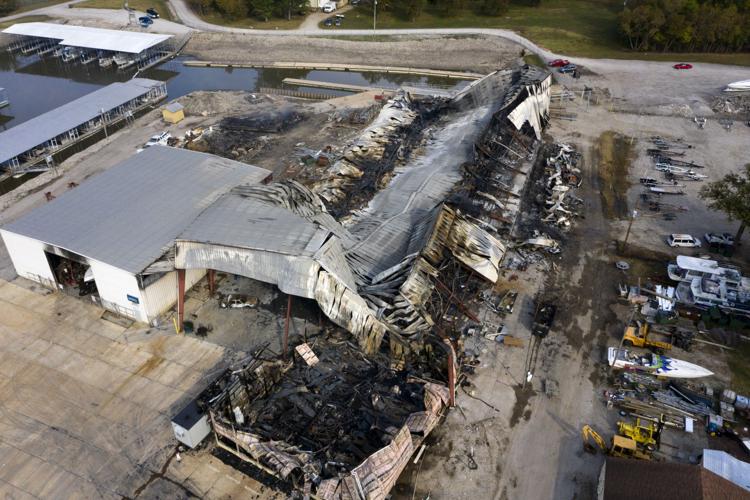 Woodland Marina boat storage destoryed by fire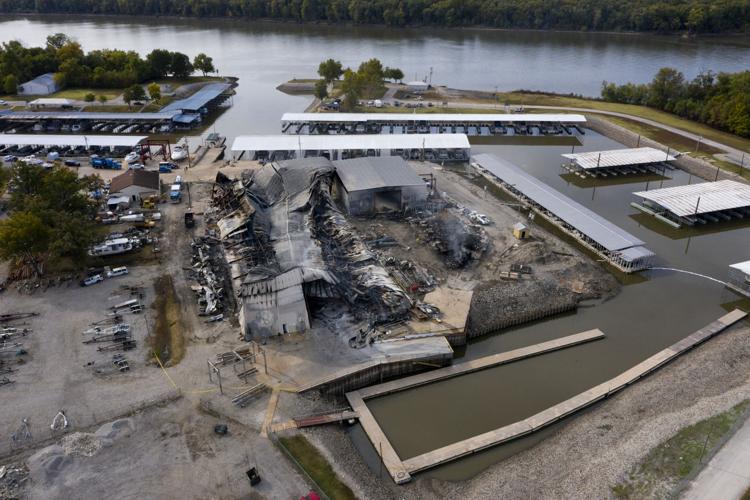 Woodland Marina boat storage destoryed by fire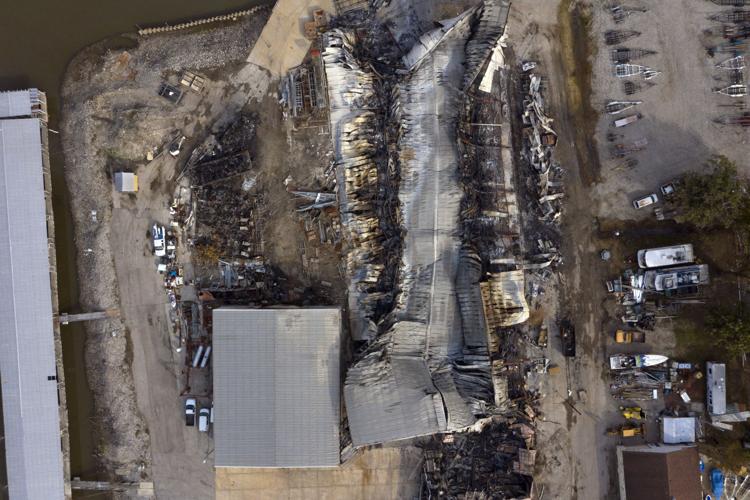 Woodland Marina boat storage destoryed by fire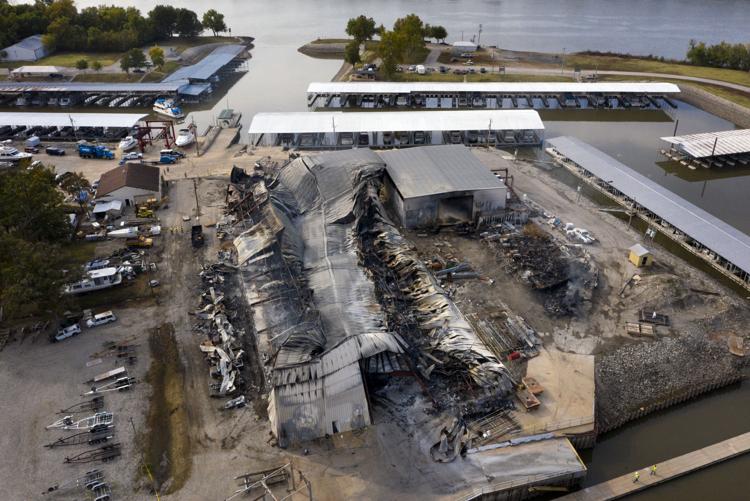 Daily updates on the latest news in the St. Louis business community.