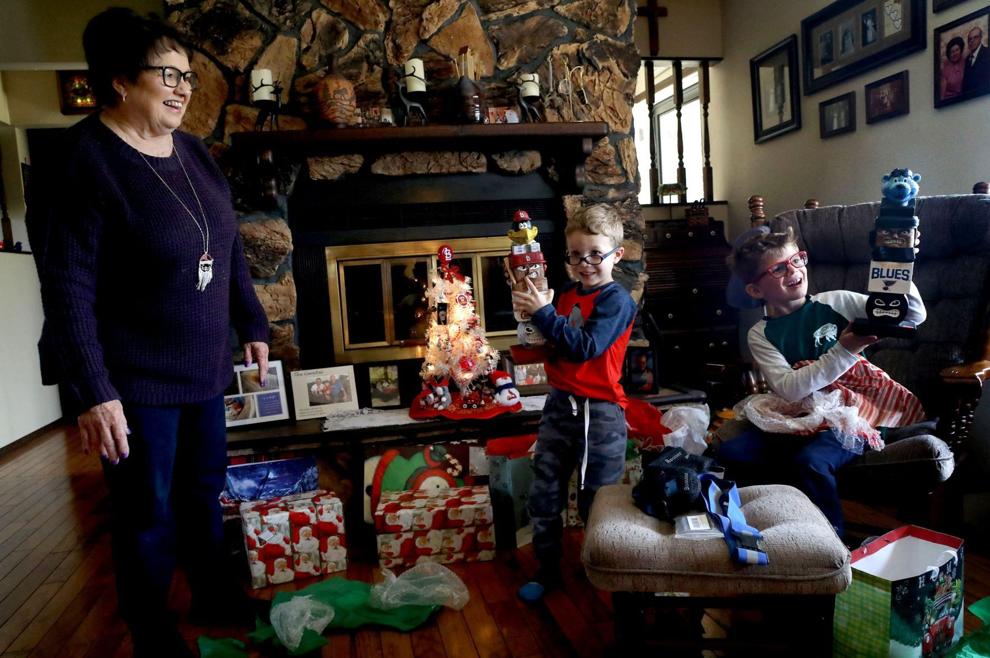 Sandy Giger sat on her front porch a week ago Saturday, keeping watch for her son. He and his family were on their way from Lexington, Kentucky.
It's a five-hour drive to the little farm in Madison County, but Giger felt like she had been waiting much longer.
Waiting out a long summer without the usual four-wheeler rides and arrowhead hunts with her grandsons. Waiting to see them open the light-up hoverboards she bought for Christmas. Waiting to be vaccinated.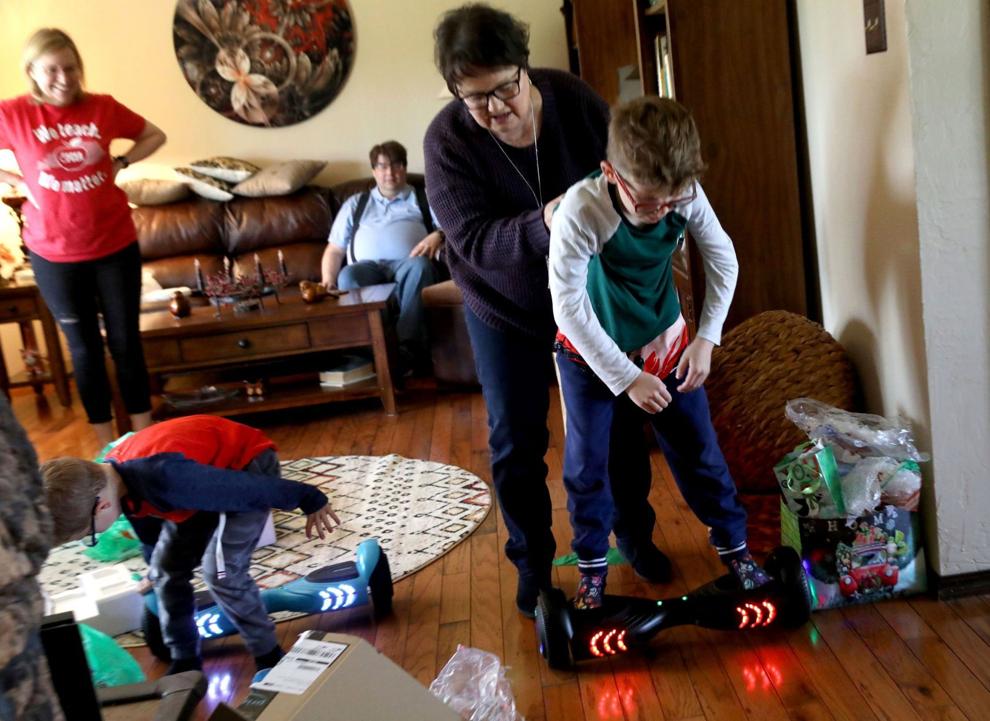 When the car pulled up, Giger couldn't decide who to hug first. She wrapped 5-year-old Jude in one arm and 8-year-old Jack, still wearing his blue University of Kentucky backpack, in the other.
Similar scenes have been playing out with greater frequency across the region as vaccination rates climb and families — finally — reunite after a year's worth of spread-out socializing, drive-by birthday parades and Zoomed holidays. Loved ones are making up for lost time: throwing spring Thanksgiving feasts, huddling together over phones to scroll through a backlog of photos and, sometimes, just holding hands, sitting cheek-to-cheek and hugging each other tight.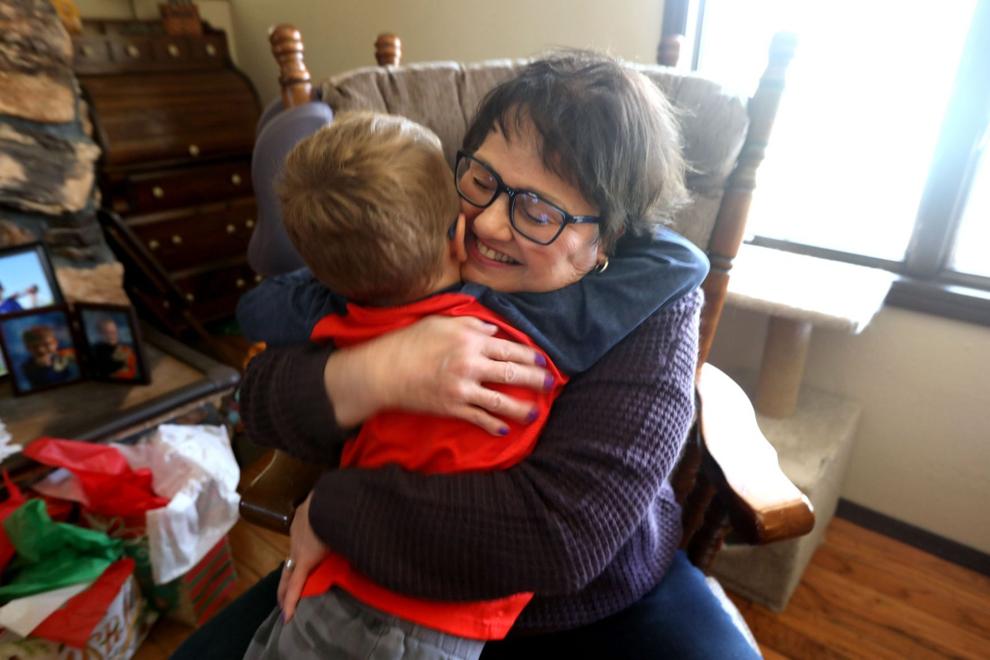 Last month, Ann Pluemer of Oakville took her first trip in more than a year to Cardinals spring training in Florida. Her daughter and grandson from Alaska went with her.
"We had front-row seats," said Pluemer. "We had a blast."
Joanne Mudd of south St. Louis County was due for a real birthday this year.
"Last year was a big nothing," she said. It was just a few days into local shutdown orders. There was nowhere to go, and no one to see.
By August, when her husband, Tom, turned 84, things were a little better. Their children and grandchildren sat like bookends at long tables. The family played cornhole in the yard.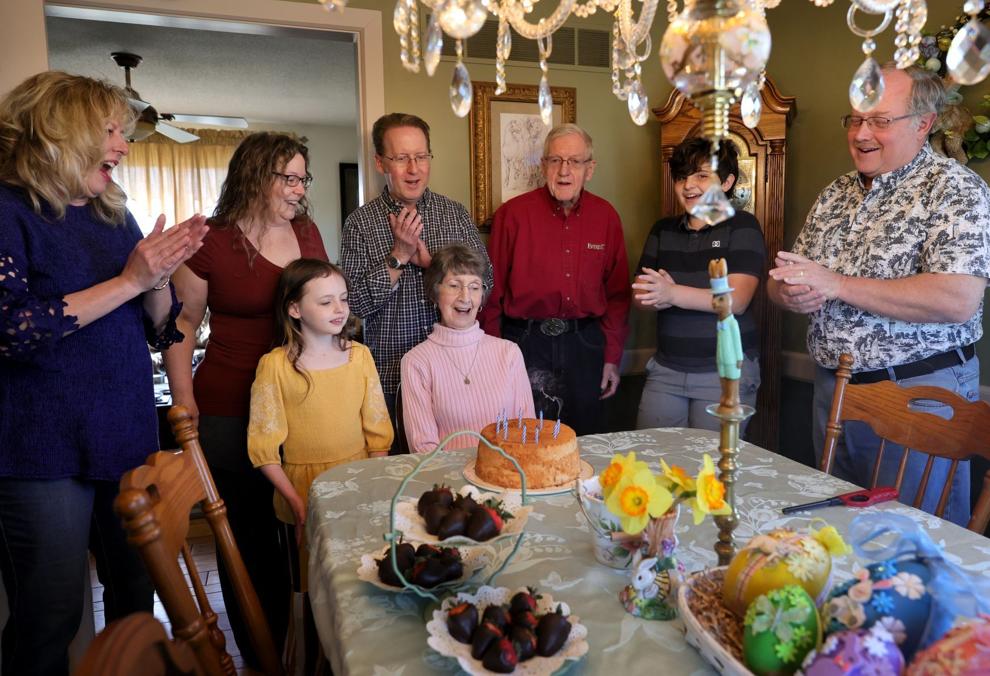 On Sunday, at last, it was time for a bona fide party. Their son and daughter-in-law hosted in their finished Jefferson County basement, dubbed the Mudd Room. There were big hugs from the grandkids, birthday cake and beer.
But Joanne Mudd felt like she got her present early, when she and Tom snagged appointments for vaccines.
"The peace of mind is the best thing," she said.
'Long time coming'
Many local nursing homes opened their doors to guests last month, following new recommendations from the federal Centers for Disease Control and Prevention and updated state guidelines.
Most weekends before the pandemic, Deborah Berg-Gash would pick up her mom, Betty Berg, from Oak Hill senior care center in Waterloo and bring her to her home near Red Bud, Illinois. They'd go out to eat, get their nails done and just spend time together.
"She's my best friend," said Berg-Gash.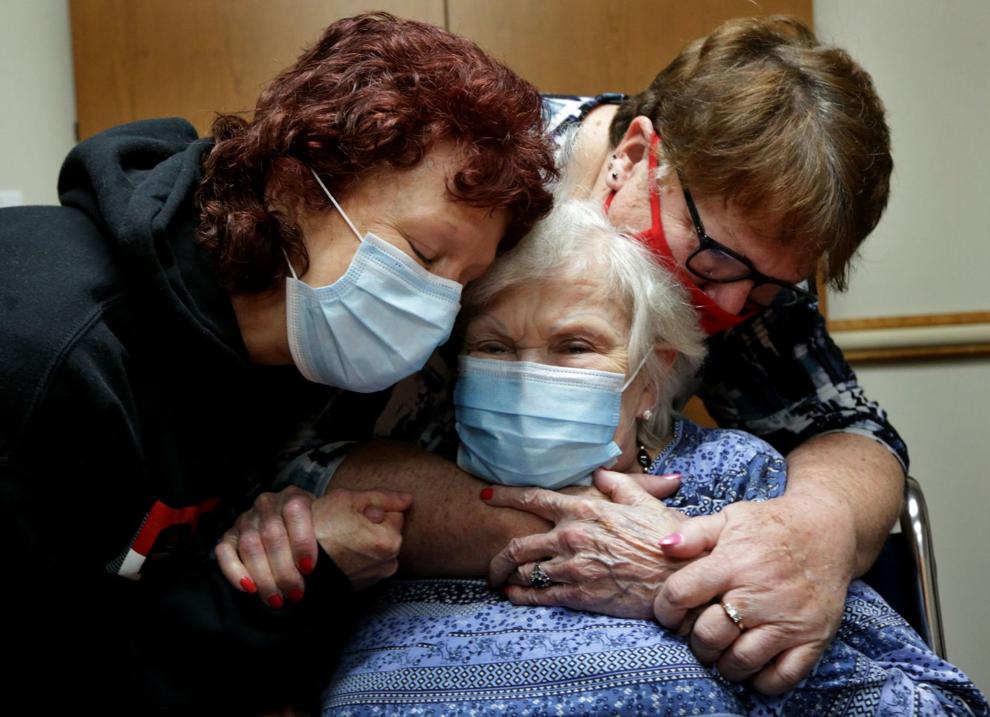 COVID-impelled window visits at the nursing home were excruciating. Berg, who has dementia, couldn't understand why Berg-Gash or her other four children couldn't be with her.
Berg-Gash's sister, Pam Liefer, would blow kisses and wrap her arms around herself at the end of a through-the-glass conversation.
"I'd say, 'That's my hug for you!'" said Liefer, who lives in Ruma, Illinois.
On March 25, they got the real thing.
"My heart was just full," Liefer said.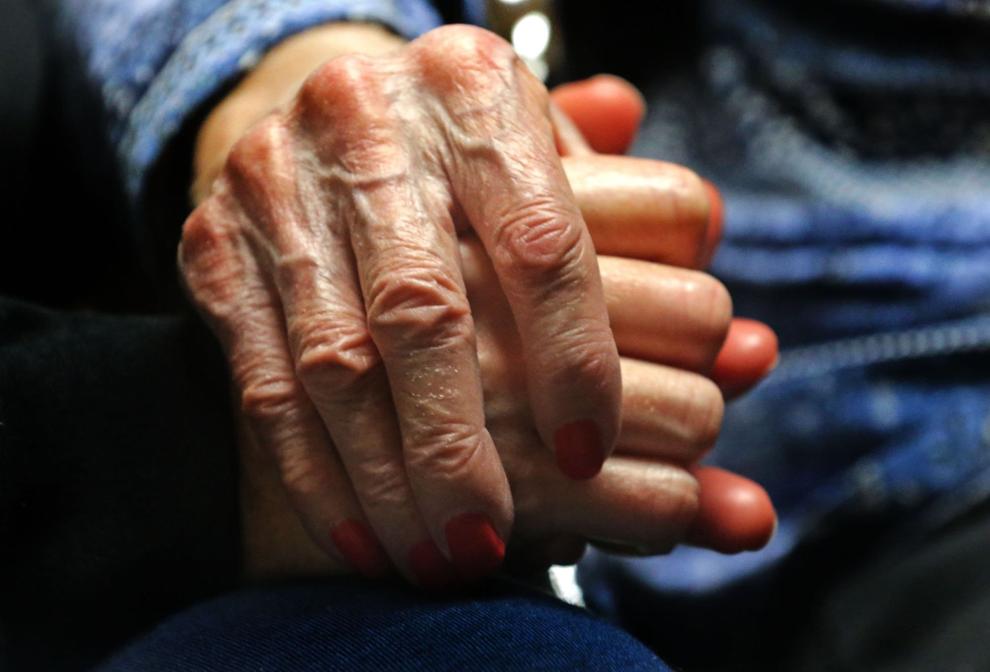 Mike Kaestner and Linda Mueller, both of Waterloo, saw their mother that same afternoon. Kaestner brought homemade oatmeal-raisin cookies to mark the occasion. Marlene Kaestner moved into the skilled care facility a few months ago, after a fall. The isolation has taken a toll.
"Mentally, she's gone downhill," said Mueller. "We're hoping with face-to-face interaction again, she'll start to regain anything she's lost."
Before they left, they posed for selfies, gave goodbye kisses and promised they'd be back soon.
"It's been a long time coming," Mike Kaestner said.
Christmas in March
Some families are still running out the clock, stuck in the two-week limbo before the vaccine takes full effect. In a few days, Heather Nason of Manchester will celebrate her grandmother's 90th birthday — three months late, but no less special.
Jordan Van Hosen of Chesterfield got her second shot on Tuesday. Her first fully vaccinated plan? Resuming twice-weekly dinners with her grandparents.
"That's a staple for us," she said.
By the middle of this month, Sandy Griffin's "Grandy Day" will make a comeback. Each week, the grandmother of six would map out a schedule of story times, museums, Happy Meals and movies.
"I'd go and pick up whatever kids were available," said Griffin, who lives in south St. Louis. "I didn't realize how important it was in my life until it vanished."
Jarod and Jaime Giger started planning their trip home in February, when the couple, both teachers in Lexington, were vaccinated. Jaime's parents, Otto and Joyce Sanders of south St. Louis County, got their shots next. And Sandy Giger received her dose a couple weeks ago.
It was hard to skip their usual visits, Jaime Giger said. "But we did not want to be carriers. We did not want to risk it."
Spring break fell at just the right time. They ziplined at a park, ate Imo's Pizza and invented pool-table games in the Sanders' basement.
"Christmas" at Grandma Giger's — complete with a miniature tree hauled out from storage — was followed by an Easter egg hunt the next day.
The celebrations have been great. But they're not the best part.
"Witnessing that bond our boys have with their grandparents, there's nothing like it," said Jaime Giger. "You never really know how someone is over the phone. It's a relief to see them."
"Witnessing that bond our boys have with their grandparents, there's nothing like it. You never really know how someone is over the phone. It's a relief to see them."