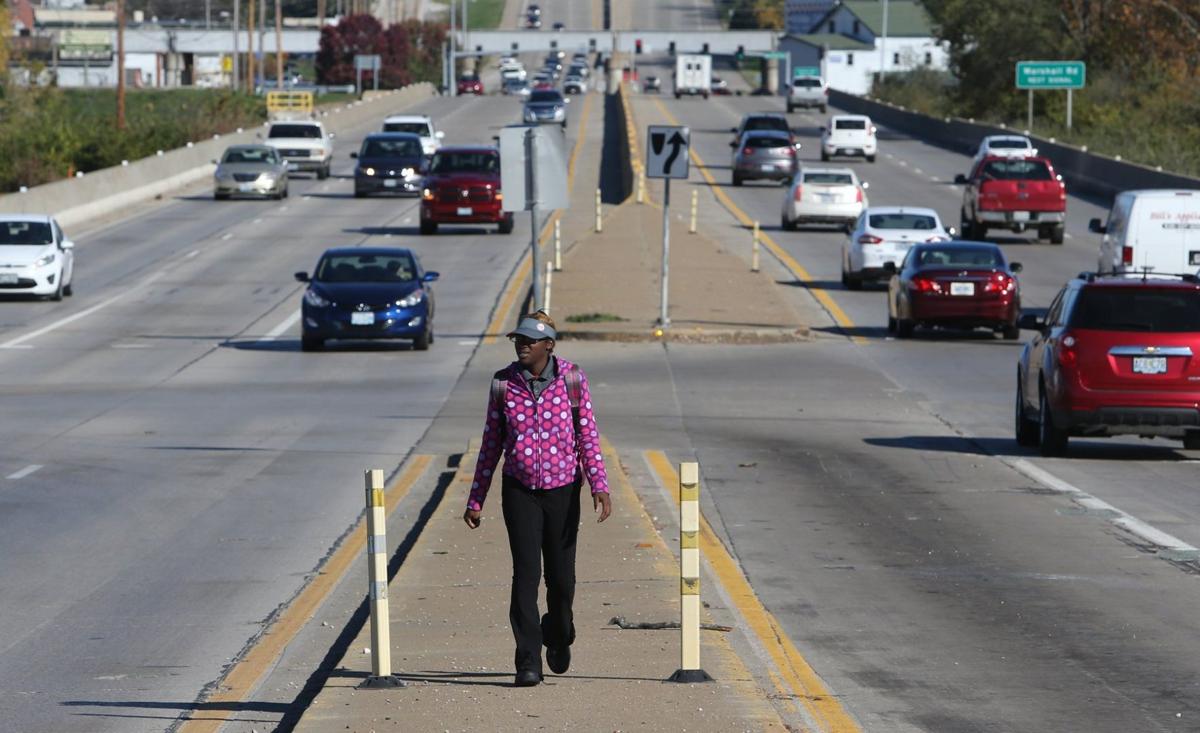 ST. LOUIS • LaTonya Williams had finally said goodbye to the familiar dangers of walking through heavy traffic on her way to part-time minimum-wage jobs.
But just as she had moved on to safer routines, she and her boyfriend were killed last week in a pedestrian accident in Wellston.
Williams would walk the spine of busy Highway 141 to get to jobs at Burger King and Bob Evans to help support her mother, 4-year-old brother and other relatives, while also attending high school.
Thick glasses patched together with glue helped her navigate a 2-mile route to work without sidewalks. One of her complaints during a recent 30-minute commute: She hated big trucks.
In December, her family moved to Hillsdale. They'd rented a duplex that was another subsidized unit but had an additional bedroom. Originally from the city, they were happy to be close to friends, family and bus stops again.
Williams' mother, Tonya Williams said, "She didn't have to walk across that long highway or none of that."
LaTonya Williams had recently interviewed for a job at the mall. Hoping to graduate soon, she'd just completed paperwork to transfer credits from Valley Park to Normandy High School.
Then, around 11:30 p.m. Jan. 27, the night before she was supposed to start school again, family said Williams and her boyfriend, Jermaine Byrd, 22, were fatally struck from behind while walking on a sidewalk near the intersection of Kienlen and Evanston avenues. They were headed home with snacks to the duplex in the 2100 block of Oakdale Avenue.
"If they had seen it, they would have had a chance to run," said Williams' father, Tony, a cook at St. Louis University. "Both of them were killed together. It's a mess. It's terrible."
Police told family that the driver of the car was 19 and didn't have a license or insurance. Family said it's unclear why the car swerved off the roadway. Police initially said the driver was avoiding an oncoming vehicle. No charges have been filed, nor has the driver's name been released.
Since the accident, family, friends and former teachers in Valley Park have been reflecting on Williams, who carried a lot of responsibility for her age. After high school, she'd talked about being a cook, beautician or perhaps a nurse.
"She was trying to do a lot of things at once," her mother said. "She was a busy person. She'd get up in the morning and go job hunting. She didn't want to sit in the house. She wanted to go to work."
Her family is trying to pull money together to cover cremation and a funeral service that will be held at 3:30 p.m. Friday at Serenity Funeral Home, 1905 Union Boulevard.