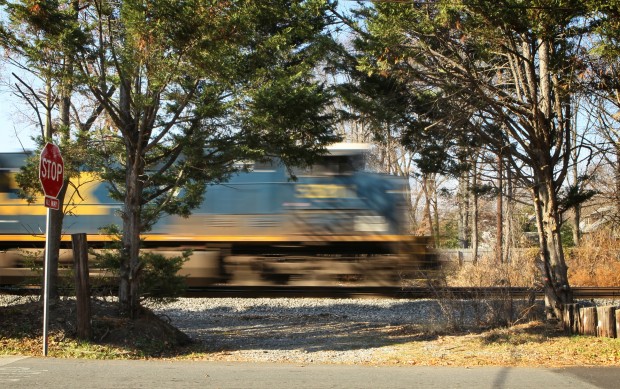 The number of pedestrians fatally struck by trains last year rose to the highest level in six years, bucking a nationwide trend that saw improvements in other areas of railroad safety, according to new government data.
Pedestrian railroad fatalities reached 442 in 2012, an increase of 7.5 percent from 2011. The number of pedestrians injured reached 405, a jump of 10.4 percent, according to new data from the Federal Railroad Administration.
The growing problem of trespasser railroad casualties, as the industry describes it, comes as the number of all U.S. train accidents fell last year by 16.5 percent.
That led Federal Railroad Administrator Joseph Szabo to declare last month that 2012 was "a monumental year for American rail — one of the greatest in generations. It was the safest year in railroad history."
And it was, except for people killed and injured by trains as they walked on the tracks.
The nation's overall railroad accident rate — which takes into account the fluctuating tide of train traffic — dropped last year in every category, except for accidents involving pedestrians.
"We are gratified with the continued improvement in highway-rail grade crossing collisions, but educating a distracted public in order to reduce trespassing injuries and fatalities continues to be a challenge," Operation Lifesaver CEO Joyce Rose said in a statement.
The Post-Dispatch last year published a series exploring the causes behind the rising number of these accidents.
Locally last year, a 14-year-old boy was fatally struck by an Amtrak train in Kirkwood and a 15-year-old boy was fatally struck by a Norfolk Southern freight train in Wentzville.
The number of pedestrians killed by trains in 2012 continued to far outpace deaths at railroad crossings, which fell to 251 nationwide, a drop of nearly 5 percent from the previous year.