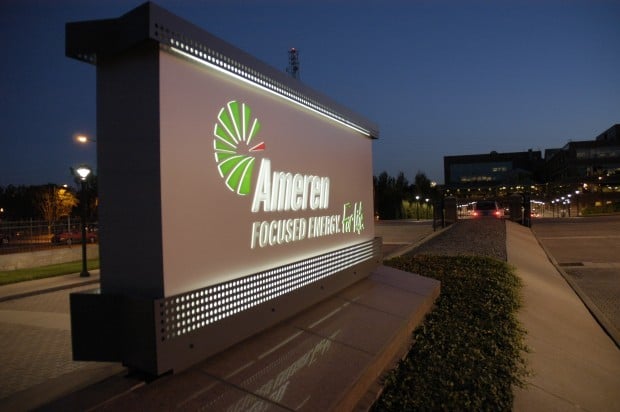 A record-hot Thursday became even more uncomfortable for thousands of Ameren customers as a series of power outages knocked out air conditioners to homes and businesses across the St. Louis region.
About 4,000 Ameren customers in the Metro East, especially in Collinsville, lost power Thursday afternoon, as did parts of St. Louis city, west and south St. Louis County and rural Randolph County in southern Missouri.
By 7 p.m., about half of the Metro East customers were back with power.
The Illinois outages are the result of equipment problems with two transformers that provide power to the area, Ameren Illinois spokeswoman Stacey Young said. The outages are not a result of an overburdened system or the consumption demands of customers, Young said.
Half of the Illinois customers have had power restored within two hours of the outages, which struck about 4:30 p.m. Ameren was considering whether they needed to bring in a portable substation to the area help with the issue. Young said Ameren was aiming to have power fully restored to the area by 9 p.m.
In Missouri, most customers had power restored in less than an hour. The extreme heat was causing problems with outdoor equipment, a spokeswoman said. Ameren had extra crews on alert throughout the night.
Patrick M. O'Connell covers crime and breaking news for STLtoday.com and the St. Louis Post-Dispatch.