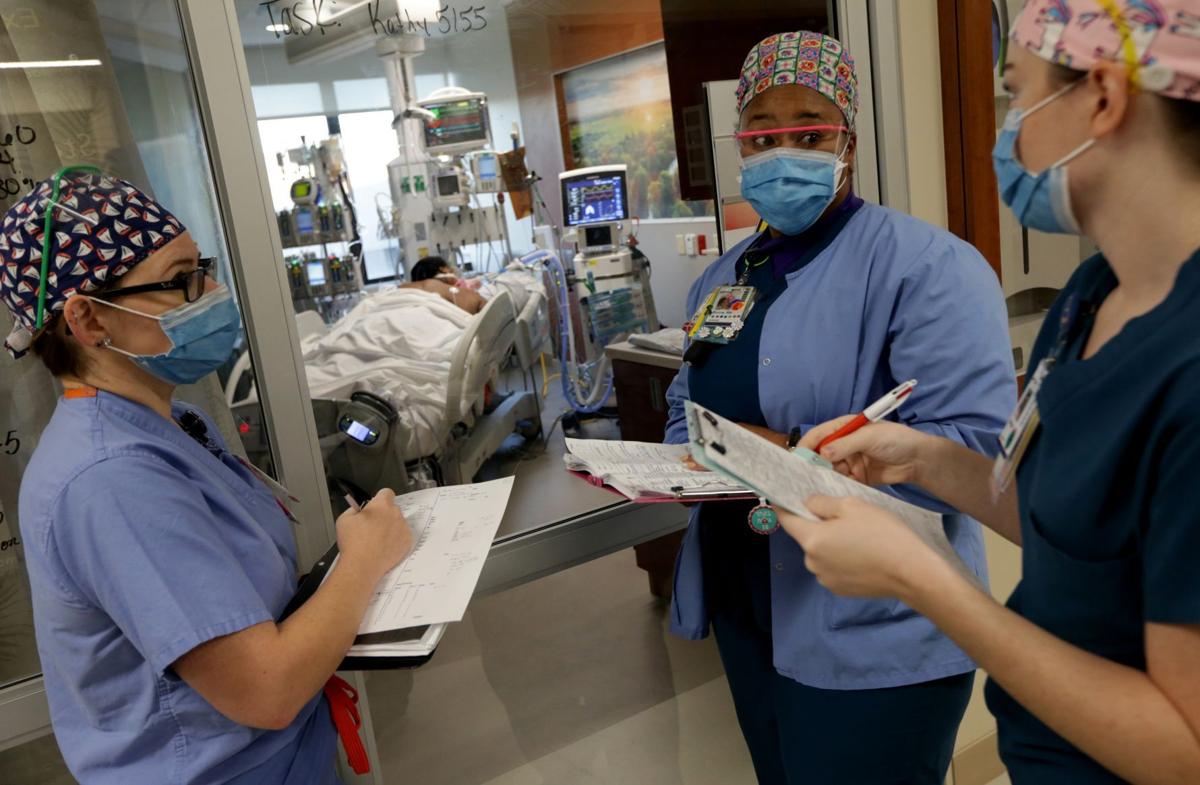 ST. LOUIS — Gov. J.B. Pritzker urged federal officials on Thursday to send the state more doses of COVID-19 vaccine, as Illinois surpassed 1 million total cases of the virus.
Pritzker was among eight governors to send a letter demanding the U.S. Department of Health and Human Services immediately distribute to states vaccine that has so far been reserved as a precaution.
"In each of our states, vaccine delivery has been much slower than we anticipated, so it is imperative that the federal government distribute the vaccines it is holding on reserve," Pritzker said in a statement. "These vaccines will save millions of Americans from the unnecessary danger and hardship of contracting COVID-19."
The letter cites media reports that the U.S. government has set aside vaccine to ensure that enough is available for second doses, required for both the Pfizer and Moderna shots.
"The failure to distribute these doses to states who request them is unconscionable and unacceptable," says the letter, signed by Pritzker, plus the governors of California, Michigan, Kansas, New York, Minnesota, Washington and Wisconsin.
Officials in Illinois and Missouri have complained that a shortage of doses has delayed efforts to vaccinate even the state's first priorities — health care workers and nursing home residents and employees. Neither state has begun a second phase, aimed at first responders, essential workers, plus the elderly and higher-risk. And residents are growing frustrated with the lack of a clear plan to vaccinate the general public.
Health care officials have warned it will be months.
Meanwhile, case numbers have begun to tick up, again.
Illinois reported 8,757 new cases of the coronavirus on Thursday, bringing the state to a total of 1,008,045. After hitting a peak seven-day average of 12,722 on Nov. 12, the state's daily case numbers declined to 5,243 on Dec. 29. But public health experts cautioned that case numbers may have been artificially lower during the holidays because fewer people sought testing. In recent days the seven-day average has risen in Illinois, to 6,379 on Thursday.
The state also reported 177 more deaths.
Case numbers ticked up in Missouri, too, with 3,983 more, up from 2,854 the day before. Missouri's seven-day average of new cases hit a peak of 4,723 on Nov. 20, and fell as low as 2,182 on Dec. 30. Over the past week, the average has ticked upward, hitting 2,837 on Thursday, according to a Post-Dispatch analysis.
The state has reported 412,426 cases in total since the beginning of the pandemic.
And cases in the St. Louis area continue to grow the fastest in outlying counties.
Jefferson County, for example, on Thursday surpassed St. Louis city in total COVID-19 cases. Jefferson County, with a population of 224,000, had reported just 363 total cases on June 1. St. Louis, population 308,000, had 1,974 at the time. And even as late as Sept. 7, St. Louis had more than twice as many total cases as Jefferson County.
But on Thursday, Jefferson County reported 17,933 total cases; St. Louis, 17,866.
Dr. Elvin Geng, a professor of infectious diseases at Washington University, said that the region is at a tipping point, and that the arrival of the first vaccinations does not mean that it is safe to stop social distancing and wearing masks when in public.
"We have really, pretty much reached health systems' capacity, and we're lucky that we haven't ... overrun that markedly," Geng said.
The St. Louis Metropolitan Pandemic Task Force reported 86 new COVID-19 patient admissions in area hospitals, down from 111 the day before, and a total of 777 confirmed coronavirus patients in total. Area hospitals are operating at 85% of bed capacity, and 87% of intensive care unit bed capacity.
"We have a vaccine, but it's time to double down, at least for a short time longer," Geng said.
In Missouri, more than 113,000 people have received the first doses of vaccine, or about 1.8% of the population, according to data from the Centers for Disease Control and Prevention. More than 213,000 have in Illinois, or about 1.7%.
The Missouri Department of Health and Senior Services reported 2,784 hospitalized COVID-19 patients statewide, up from 2,738 the day before. Hospitalizations have remained high since late November, with the seven-day average between 2,600 and 2,800. Missouri hospitalization data lags three days, and not every hospital reports every day.
The state also reported 24 more deaths due to the virus, bringing the state's total to 5,882.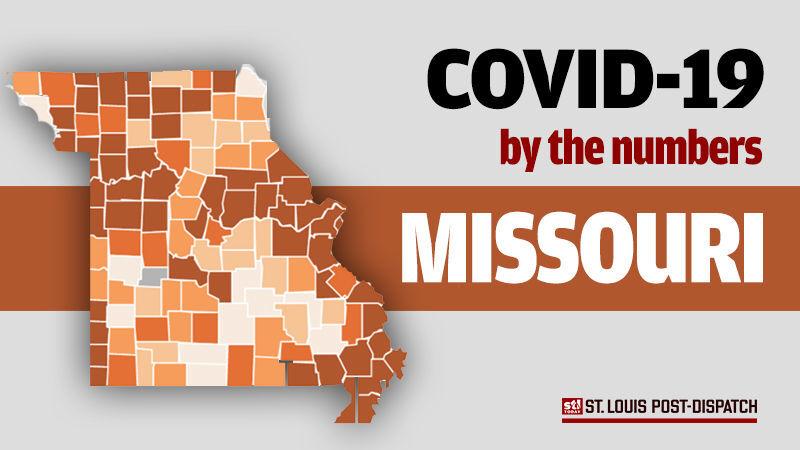 NOTE: Missouri updated its data dashboard on Sept. 28 to delete duplicate cases. This resulted in a decrease of total cases which caused the daily count to reflect a negative number.
Note from St. Louis Metropolitan Pandemic Task Force regarding the numbers for July 20: There was a delay in reporting some test results leading to the increase in reported hospital admissions.
Note from Missouri Department of Health and Senior Services: Note: Due to an abrupt change in data measures and the reporting platform issued by the White House on Monday, July 13, and effective Wednesday, July 15, Missouri Hospital Association (MHA) and the State of Missouri were unable to access hospitalization data during the transition. .