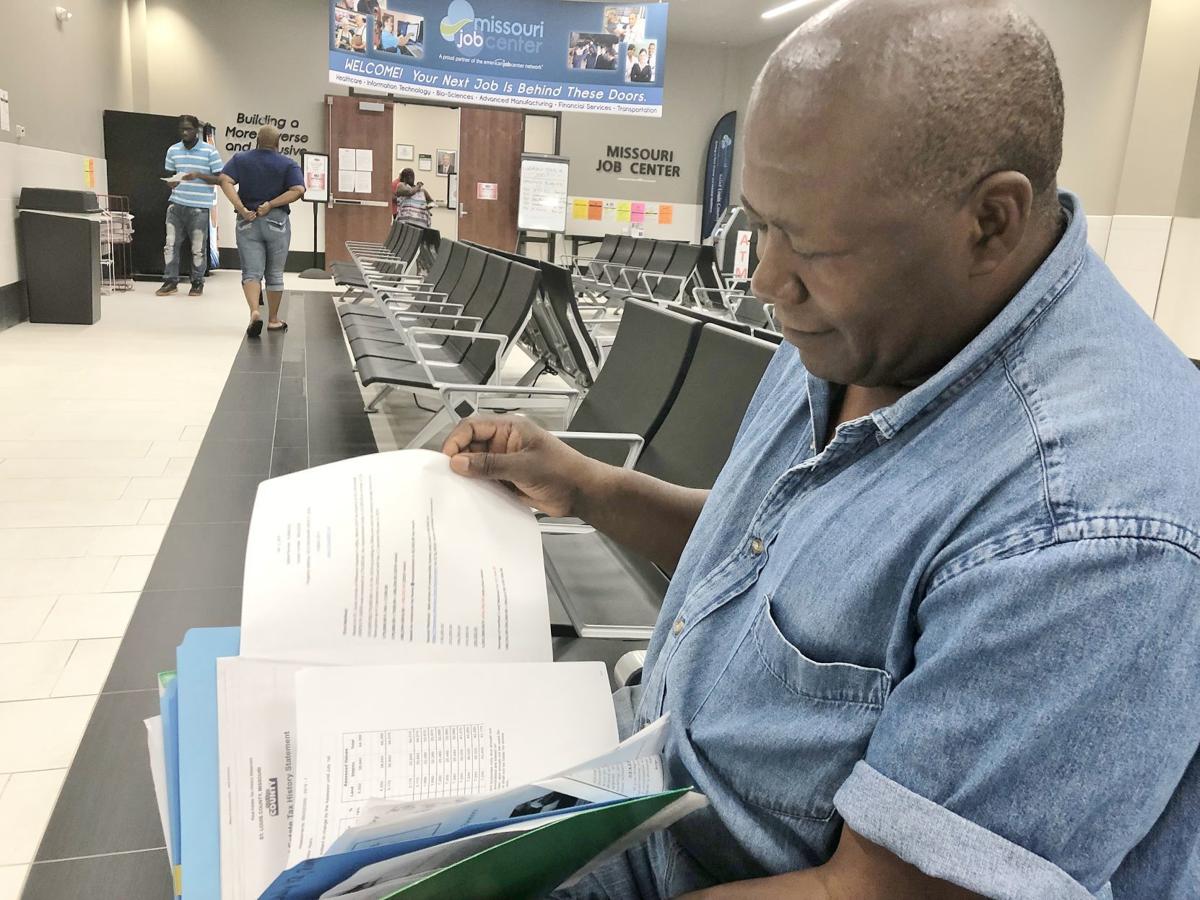 ST. ANN — Lee Fuqua said it didn't seem fair. The notice he got in the mail from the St. Louis County assessor's office said his house in Hazelwood increased in value by 31% in two years. It meant his property taxes would go up about $1,000 this year.
The assessor had placed his home value at $233,600, near the high end of five comparable sale prices in his neighborhood. He felt the price he could get was $200,000. But when Fuqua appeared for a hearing before the Board of Equalization on Friday morning, he first met with an assessor staff member, who would not budge.
But a reporter who dropped by the board for about an hour on Friday found the appeals moving quickly and orderly. As the reporter watched, the assessor's office settled a case with a woman from Dellwood before her appeal went to a hearing. The board reduced values on Fuqua's house and two other properties, in Brentwood and near Eureka, but said it needed more time to consider how much to reduce a fourth, also near Eureka.
Fuqua was in and out in five minutes. The 60-year-old retired government worker and football coach sat across from two members of the board, Emerson Sutton Jr. and Cheryl A. Kunzler, on Friday morning in a county office in the Crossings development in St. Ann. (A third member, Thomas P. Craddock, will join the board on Monday.)
Fuqua's first argument — the increase just seemed too steep — didn't get much traction. But the board members listened quietly as he explained the sellers of a similar-priced comp had "brought a truck with a dumpster, put in drywall and probably did $25,000 to $30,000 of work in there." Meanwhile, he said, his own house needed a new roof and other repairs.
The board members took a moment to think. Then, each wrote a number on a piece of paper and simultaneously revealed them like they were contestants on "The Price is Right." Sutton wrote $220,000, and Kunzler wrote $219,000.
"Oh, look what my colleague wrote," Kunzler said. "We are of the same mind." They offered the lower value, $219,000.
Fuqua took it. "That's better than what it was."
In another case, the board had only needed about five minutes to slash the appraised value of Doug Bingley's rustic cabin, on a half-acre by the Meramec River outside Eureka, by 68% to $35,000. The assessor's office had said it was worth $110,000. As recently as 2014, the property had been appraised at $8,000.
"The board is awesome," Bingley said as he left the hearing. But he complained that the assessor's computer-aided mass appraisal system "is ridiculous and absurd." He said the cabin is barely insulated and has no toilet. His family brings a portable commode when they spend a few weeks a year there.
Both St. Louis city and St. Charles County have reported double-digit increases in residential values. In St. Louis County, the biggest gainers were modest-size homes in areas like Lemay, Affton and the Bayless School District that are suited for first-time homebuyers.
In St. Louis city, a specific count wasn't available but Assessor Michael Dauphin said he expected between 1,700 and 1,800 residential appeals to be scheduled for hearings. He said that would be a decrease from the 2,200 or so residential appeals two years ago, when the city saw a higher spike in values.
This year, he said, of the 90,000 residential properties with increased values, the average increase was about 12%. About 50,000 residential properties either were assigned roughly the same value or a decrease, he said.
He said the city neighborhood with the biggest assessment increase was McKinley Heights, where the average hike was about 33%. He said Fox Park, Forest Park Southeast and Botanical Heights also were in the top four.
In St. Charles County, Assessor Scott Shipman said his county will have about 425 appeals to deal with in total — residential, commercial and agricultural. He didn't have a breakdown for those three categories. He said that would be about half the 881 formal appeals filed in his county in 2017.
He said residential valuation this year was up almost 9% overall countywide and all classes together up about 8.5%. He wouldn't provide an average per home or per property.
In Jefferson County, Assessor Bob Boyer said his office didn't perform residential reassessment this year because the State Tax Commission said a study of sales prices in the county indicate that the values in county records were in line with sales prices. He said his office did reassess commercial properties, and said 111 appeals have been filed so far.
In St. Louis County, the assessor's office settled a case before it got to the board. Lois Pattin, 56, showed up during a break from her cleaning job at St. Louis Lambert International Airport. At a small table outside the hearing room, Pattin showed appraiser Robert Sherman photos of the water damage in her three-bedroom ranch home in Dellwood. He agreed that the $80,300 value — a 17% increase — should be reduced to what she paid for the home two years ago: $75,000.
After the meeting, Pattin wondered if she should have gone lower. She has had buyer's remorse. "It really isn't worth $75,000 because it needs a lot of work," she said.
Sherman remarked: "You will never be able to go to another barbecue and say you can't fight city hall. You just fought city hall and won."