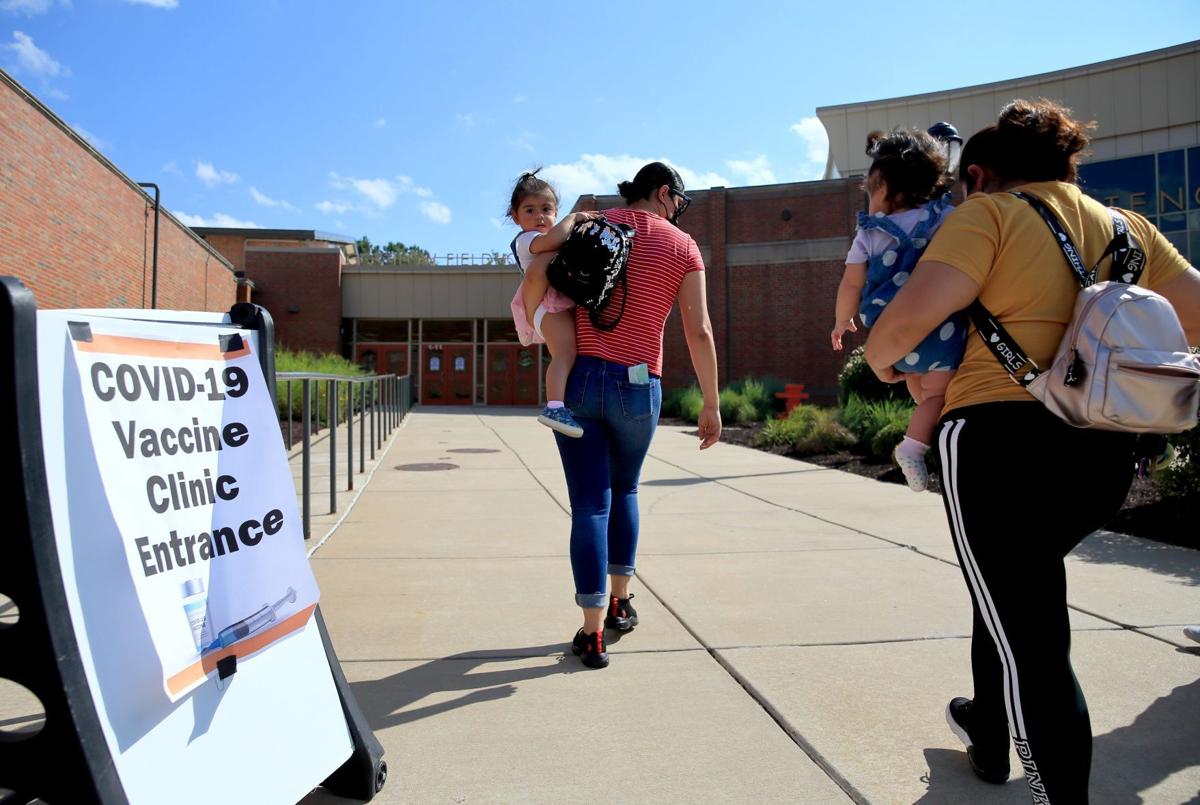 Quarantines are already having an impact on St. Louis area schools, less than two weeks into the new year.
The Roosevelt High football game at St. Louis University High on Friday has been canceled after a number of Roosevelt players had to quarantine due to possible exposure to COVID-19.
The players were tested for the virus Wednesday "in an effort to expedite their return to school, as well as to athletics. Unfortunately, the results won't be back in time to guarantee a deep roster against SLUH," said George Sells, spokesman for St. Louis Public Schools. There are 276 students quarantined across the district's 60 schools.
More than 700 students are under quarantine in the Hazelwood School District, or 4% of the total 16,500 students. Fifty students have active cases of COVID-19. The district's Central Middle School has the most students quarantined at 161, according to the district's dashboard.
Across the area, severe cases of COVID-19 are up among children and teenagers. There were 31 children and teenagers hospitalized locally on Wednesday, according to the St. Louis Metropolitan Task Force. That's the highest number of hospitalizations reported in the 18 and younger group, and up from 21 on Aug. 23 when most students returned to class.
The task force reported a total of 569 people currently hospitalized with the virus.
The quarantine situation is difficult to compare to last year because most schools in St. Louis city and county started last fall with online learning.
In August 2020, St. Louis County health officials reported 39 cases of COVID-19 in students and 34 in school staff members, mostly in middle or high schools. A handful of schools shut down in the fall of 2020 because of a lack of staff who weren't under quarantine.
It's also too soon to determine whether mask mandates are having an effect on quarantines. All districts in St. Louis city and county have universal mask mandates for students and staff. Under Missouri health guidelines, students do not have to quarantine if they were in close contact with someone who tested positive, as long as both parties were wearing masks at the time of possible exposure.
Masks are optional at Fort Zumwalt School District in St. Charles County, where 510 students are under quarantine, about 3% of the 17,361 student body. There have been 92 students test positive for the virus so far this year. In the similarly sized Francis Howell district, where masks are required for students in preschool through sixth grade, there were 231 students quarantined as of Wednesday and 33 positive cases.
The Carlyle School District in the Metro East, which had refused to comply with Illinois Gov. J.B. Pritzker's statewide mask mandate but has since changed course, reports an outbreak of 16 or more cases.
Federal pandemic relief funds include money for school districts to carry out virus testing programs, to reduce the need for quarantines. Many school districts in Illinois including East St. Louis have begun weekly saliva testing for students. Missouri received $185 million for its testing program, which only includes 15 schools and districts so far, including Little Flower in Richmond Heights and the charter schools Confluence Academies, the Biome, Soulard and Lafayette Prep in St. Louis.
The Ferguson-Florissant, Jennings, Normandy, Pattonville and University City school districts offer free weekly drive-up testing for students, staff and families through a partnership with Washington University.
Rockwood in west St. Louis County, the region's largest school district with more than 20,000 students, has a relatively low 38 students under quarantine and an additional eight students with active cases of the virus.
"We are only a week in, but we are feeling good that our layered mitigation strategies are certainly helping to keep more students in school — which is our goal," said Rockwood spokeswoman Mary LaPak.