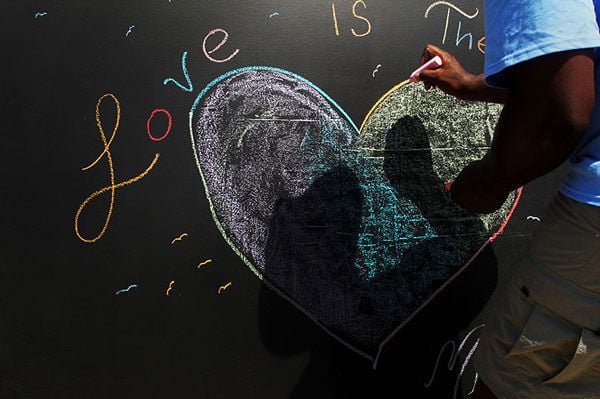 For those of a certain age, the word "queer" evokes painful memories of growing up feeling different than most everyone else.
But today, especially among young people, queer is often used as an umbrella term for the lesbian, gay, bisexual and transgender community, often shortened to LGBT. Others use queer to push back against binary thinking to demonstrate that sexual orientation and gender identity can be fluid and not easily categorized.
"Some people use queer as a catchall term," said Landon Brownfield, 23, a gay man who is comfortable with the word queer being used to identify him and others in the LGBT community. "Others use it as a lack of identity politics — 'I don't know what I am. I must be queer.' It's a label that rejects labels."
The word's primary dictionary definition remains "strange, or odd." And it is from that definition that queer melded into a term for those who are gay, or perceived so, immediately setting them apart from heterosexuals.
Ian Darnell, 29, a researcher focusing on LGBT history and working on a doctorate at the University of Illinois-Chicago, said the meaning of words evolve, including those once meant to be derogatory.
Growing up in St. Louis, Darnell said he struggles to recall hearing queer used as a slur.
"But gay was routinely used in a way that was supposed to cause hurt, like 'That's so gay,'" Darnell said. In that instance, gay is replacing queer to essentially say someone is strange or different.
"People don't literally mean gay, which means happy, carefree," Darnell said.
So for younger people, growing up with gay being used as a slur could explain why they are more comfortable with queer, he said. However, the term is not universally embraced in the LGBT community, especially among those middle-aged or older.
"I hate it," Betty D. Neeley, 79, said. "When I was young, the word was nasty and when somebody called you queer, they didn't like you. I've just never gotten over that these kids think this is a cool word. It's been everything hateful. You could not feel good about yourself when somebody called you that."
'We're here, we're queer'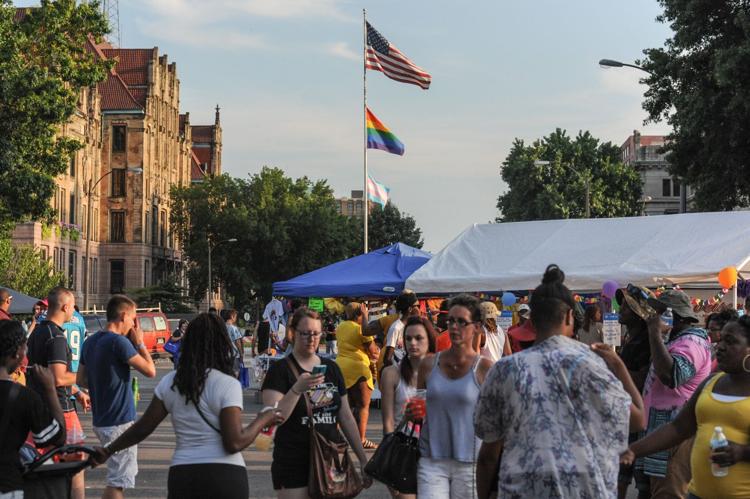 Longtime activist Stephen Houldsworth understands the division. Queer was a word activists used in the early 1990s to call attention to the AIDS epidemic, and as part of the gay liberation movement. Groups such as Queer Nation and ACT UP would take to the streets, shouting: "We're here, we're queer, get used to it!"
While the movements drew media attention, the word queer remained an uncomfortable one to embrace.
"The older version of queer as a hate word was still strong," said Houldsworth, 52, of Swansea.
But out of those activist movements, the word queer took hold on college campuses. Today, across the country, gender studies programs often include courses on queer theory.
"It went from the streets to academia," Houldsworth said. "Professors who were studying sexual identity, gender identity and expression, it became part of their natural jargon."
As a result, he said, "there is much broader acceptance."
There remains a reluctance to use the word queer. But in pop culture, the term has made a st…
Jeffrey McCune is a professor of women, gender and sexuality studies at Washington University, which includes queer theory.
"What I like to say is academia infiltrated social communities and gave a language to diversity of sexuality through the use of the term queer," McCune said. "It creates a new way of thinking about gender, sexuality, and to some degree, is what activism is. Queerness actually says, 'This is not something particular.' It's disruptive still. It shifts society's notions of gender and sexuality."
While the word queer continues to rise in usage, it is dominant among the white middle class part of the LGBT community, McCune said.
"Queer does not encapsulate all diversities within the LGBT community," said McCune, who is African-American. "To use queer for many black and brown folks in the LGBT community means further marginalizing themselves by marking them as something strange, when they are often already thought of as strangers in American society. It's just another way they feel excluded within their own community."
Houldsworth refers to queer as "an inside word," a term to be used only by those within the LGBT community. "Outside the community, unless they are quoting someone, I'm not OK with it," he said.
Growing up in the 1960s and '70s, Houldsworth knows how the word was used to hurt. Even as someone who marched with Queer Nation and ACT UP in his hometown of Boston, saying the word queer as an act of defiance then remains very different than hearing it tossed about in today's general vernacular.
LGBTQ alphabet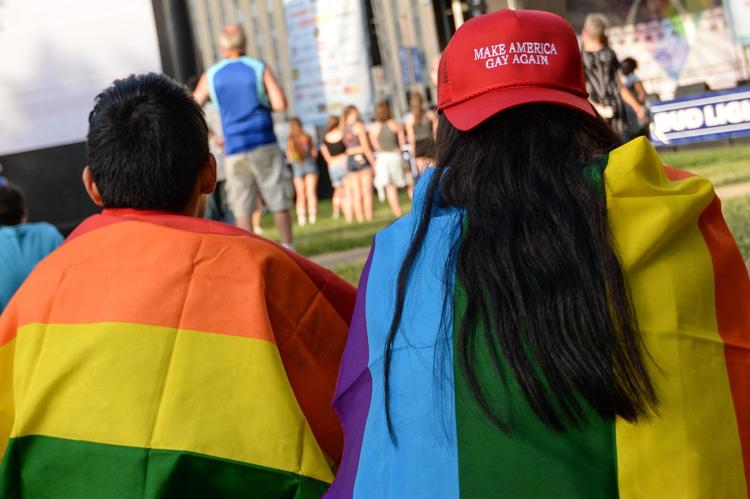 The entertainment world has broadened the use of queer over the past two decades.
In 2000, Showtime debuted "Queer As Folk," a show revolving around a group of gay men and women living in Pittsburgh. The show lasted five seasons. Around the same time, "Queer Eye for the Straight Guy" became a breakout hit on Bravo.
Today, Queerty is a popular news and entertainment site with the tagline: "Free of an agenda. Except that gay one."
And offered as an alternative to PrideFest in downtown St. Louis this weekend, is the fifth-annual STL Queer Bomb!, a dance party "brought to you by no corporate sponsors. We throw this out of love for you," organizers say in the invitation for the south St. Louis event.
Steven Brawley, founder of the St. Louis LGBT History Project, said the word queer can help avoid "the often complicated LGBTQIA alphabet."
Many people don't know what all the letters in the growing acronym mean, said Brownfield, director of marketing and public relations for St. Louis PrideFest. And in some cases, the additional letters have more than one meaning, he said.
For example, Q can stand for queer or questioning, I is for intersex and A is for asexual — although the A is often added to the acronym to represent allies, those who are supportive of the community.
But making queer the overarching term for the LGBT community would be a defeat in a long, hard fight, McCune said.
"I don't think it is in the best interest of the LGBT community to erase the very specificity of identity. I hope that people will continue to push back the idea that it is a term we all can use and fall up under."
But time has a way of changing things.
"Fifty years ago, it would have been strange to say 'my son is gay' instead of 'my son is homosexual,'" Darnell said. "Gay slowly drifted into the mainstream of the English language and is now normal. I expect the process may be underway for queer."
Be the first to know
Get local news delivered to your inbox!