After Mark Johnson catches the bus on West Florissant Avenue in the Walnut Park neighborhood, it's a two-hour commute to a temporary warehouse job in Edwardsville.
But between child support payments and other expenses, that job alone can't pay the bills. So last month, he headed to the city's weekly job fair, where he managed to secure an interview at a downtown restaurant. He hopes it turns into a permanent job, one a little closer to home.
"You've basically got to work two to three jobs," Johnson, 42, said. "It's really hard, especially if you catch a bus."
Johnson, who is black, lives in one of the poorest neighborhoods in the region, and one that is some 99% African American. In neighborhoods like his, largely abandoned by those with means, it can be difficult to believe that the country is in the midst of the longest economic expansion in U.S. history, or that unemployment is at near record lows in St. Louis and across the country.
Five years after the death of Michael Brown and the ensuing protests sparked a regional conversation about disparities among black and white St. Louisans, the region has a long way to go if it hopes to minimize the correlation between race and social mobility.
Some economic policy recommendations in that report have been partly accomplished — Missouri voters approved a minimum wage increase in November, for instance — but many have not.
In St. Louis, gaps in the poverty rate and income between white and black residents widened between 2013 and 2017, according to U.S. Census figures. That was driven mostly by steep increases in white median income in the city and relatively flat income growth for black households. Though the poverty rate gap shrank in St. Louis County, the income gap there widened.
"I think folks recognize the disparities in income, folks recognize the disparities in employment," said the Rev. Starsky Wilson, president and CEO of the Deaconess Foundation and a co-chair of the Ferguson Commission. "I don't think people recognize the disparities in wealth and influence that drive the disparities in access and income."
The grip of segregation that divides St. Louis and much of St. Louis County has been a century in the making, and "the burdens and the costs of a divided St. Louis fall on all of us, not just some of us," as the Ferguson Commission report stressed.
Racial segregation
| City | Score |
| --- | --- |
| MIlwaukee | 79.8 |
| New York | 76.1 |
| Chicago | 75.3 |
| Detroit | 73.7 |
| Celveland | 72.9 |
| Buffalo | 72.2 |
| St. Louis | 71.7 |
| Cincinnati | 67.3 |
| Philadelphia | 67.0 |
| Los Angeles | 66.8 |
| Pittsburgh | 66.1 |
| Hartford | 65.7 |
| United States | 65.5 |
The East-West Gateway report points to the region's legacy of highly segregated housing policies and the sudden decline in manufacturing 40 years ago that left many African American communities "without an economic base," lacking affordable transportation, and cut off from the informal social networks that help people find jobs.
St. Louis consistently ranks among the most segregated regions in the country — number seven among 50 large metros, according to East-West Gateway.
A few months before the Ferguson protests, researchers at Washington University and St. Louis University released an exhaustive report sounding the alarm about the costs of segregation, highlighting disparities in life expectancy and school district resources. August 2014 made their work all the more timely, and they followed up last year with the "Dismantling the Divide" report on the cost of the region's segregation.
"If you're not giving all of your people the opportunity to succeed, you're not going to have a viable economy, and you're not going to have the kind of growth St. Louis wants to see," report co-author Jason Purnell, an associate professor at Washington University's Brown School of Social Work, told a St. Louis Board of Aldermen committee in a presentation of his findings earlier this year.
With a poverty rate of 11.6%, the St. Louis metropolitan area ranks 31st among the top 50 metros, according to census data. But African Americans in the St. Louis area are 3.23 times more likely than whites to live in poverty, the eighth-highest disparity out of 48 metro areas.
African Americans below the poverty line in St. Louis were almost 20 times more likely to live in concentrated poverty than whites — the highest disparity among 50 large metro areas. In a distant second place was Nashville, Tennessee, where black residents below the poverty line were 11 times more likely to live in concentrated poverty than impoverished whites.
And while many neighborhoods in the city have undergone a resurgence in investment, property values in many black neighborhoods are far below south side and central corridor neighborhoods. St. Louis assessment data from this year show median home values in most north side neighborhoods were lower than they were in 2013, while most areas outside of north St. Louis gained in value.
After a century of public policy incentives exacerbated underlying racism, integrating St. Louis will not be accomplished quickly, or by individual actions alone, Purnell said.
"That's not how we built the suburbs of this country," he said. "We poured massive resources into it, and we got the largest middle class with probably the most wealth accumulation for regular people in the history of the world."
Subtle changes
Perhaps the biggest change Wilson has seen in the last five years is how discussions are framed. More are informed by racial equity. East-West Gateway's annual Where We Stand report, for instance, now includes a discussion on racial inclusion and equity in each chapter because of the Ferguson Commission report. Recent local election forums have emphasized discussions of racial equity.
"We actually do have a relatively robust and well-accepted community and regional agenda for where we want to go," he said. "So there is a public will built around a core set of priorities that are driving the public conversation."
Missouri voters might not have approved a minimum wage increase in 2018, Wilson said, "unless we had the kind of robust conversation we had on minimum wage in response to the Ferguson uprising."
Other subtle changes have occurred. The Missouri Housing Development Commission, which administers low-income housing tax credits, incorporated language from the Ferguson Commission report to spread out low-income housing rather than concentrating it in poor neighborhoods. Missouri has since frozen its issuance of state credits.
There has also been some progress implementing recommendations from the Dismantling the Divide report from last year. A group of banks and a nonprofit are almost ready to start making mortgages from a new "greenlining fund," meant to help people access home loans in areas where banks won't lend.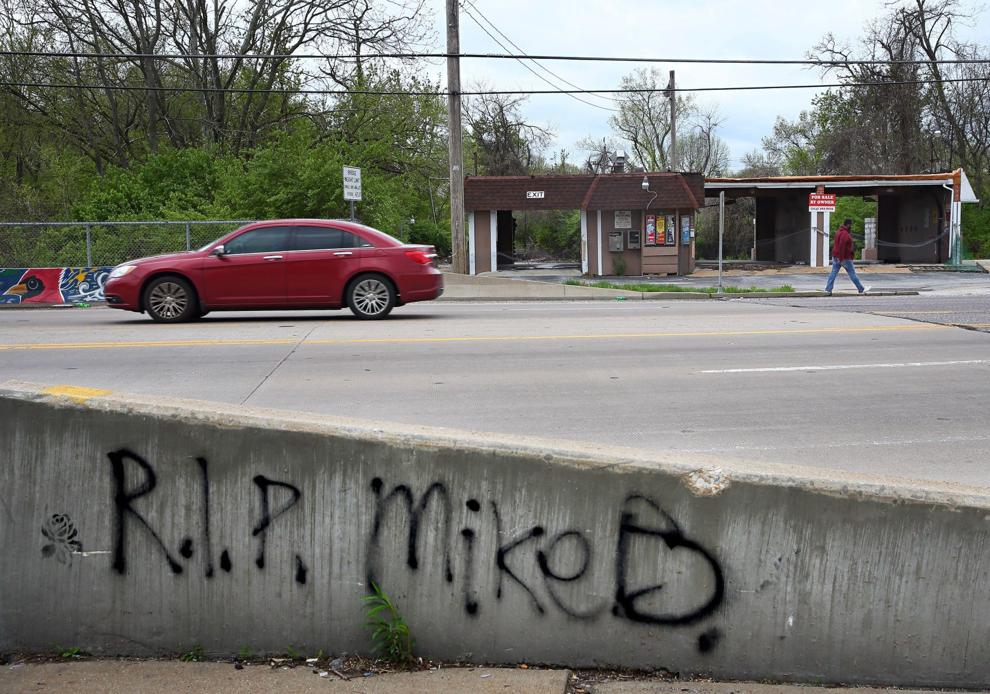 There have been efforts to help rebuild, too. On Wednesday, the Urban League will announce its newest building project along West Florissant Avenue, ground zero for the unrest that left several businesses piles of rubble in 2014.
Michael McMillan, president of the Urban League of Metropolitan St. Louis, pointed to the election of former Ferguson City Councilman Wesley Bell as St. Louis County prosecutor in a jurisdiction that is about two-thirds white as evidence that attitudes have shifted. Though he wishes there was more investment in that part of North County, he said the work is a marathon as well as a sprint.
"You have to acknowledge the positive and consistently remain mindful of the fact that a concerted, dedicated effort has to be spent on changing these disparities, and that the job is not done," McMillan said. "So we have to stay the course from the governmental, not-for-profit, corporate, business and civic communities in order to fix those wrongs."
Though the amount of federal grants awarded is down, Erica Henderson, director of the Promise Zone office at the St. Louis Economic Development Partnership, said the Promise Zone still serves as a way to focus local philanthropic and government attention to the poorest areas of the region.
"It's really been able to elevate conversations and dialogue that we haven't in the past," Henderson said. "Communities of color — until we invest in them, we won't be the transformative, progressive region that we desire to be."
No regional direction
Other recommendations in the Ferguson Commission report, such as curtailing payday lending, have also seen some reversal under the Trump administration. Hopes for federal funding of a north-south MetroLink line have dimmed. Locally, a serious discussion about getting more resources and desegregating school districts has not happened, said Hazel Erby, a former county councilwoman who represented Ferguson in 2014.
"After what we've experienced, and after the reputation that our city and this region has, if we don't come together now and get serious … and figure out what's best for our community, I don't know when we will do it," Erby said.
Some small things have changed, but there hasn't been a regional commitment to tackle the major underlying problems, said Chris Krehmeyer, who co-chaired the county affordable housing task force and leads Beyond Housing, a nonprofit that works in the poorest parts of north St. Louis County. There's no leader or organization setting the agenda and uniting the region behind it, he said.
"We still don't have a regional direction about what's important to us," Krehmeyer said "And how we tackle the big things that are holding us back."
Purnell agrees, calling St. Louis "sorely lacking in civic infrastructure." The region's leaders will have to break through "well placed and justified distrust" after generations of marginalizing St. Louis's black communities.
If nothing else, white St. Louis, often detached from the region's impoverished black communities, can't claim they're ignorant of the region's disparities anymore.
"I think we've come to the point where people can no longer say, I didn't know that," Purnell said. "And that's meaningful."
Janelle O'Dea of the Post-Dispatch contributed to this report.
Five years after Michael Brown's death, tell us: What has changed?
Loading...
We will publish some of the responses we recieve.
---
Racial disparity in concentrated poverty
Ratio of black to white residents living in census tracts with a poverty rate of 40% or more, 2013-2017
Source: U.S. Census Bureau, American Community Survey 5-year estimates
| City | Ratio |
| --- | --- |
| St. Louis | 19.55 |
| Nashville | 10.58 |
| Miami | 9.39 |
| Chicago | 8.41 |
| Birmingham | 7.78 |
| Washington, D.C. | 7.69 |
| Jacksonville | 7.19 |
| Kansas City | 7.01 |
| Tampa | 6.97 |
| Baltimore | 6.85 |
| United States | 3.21 |