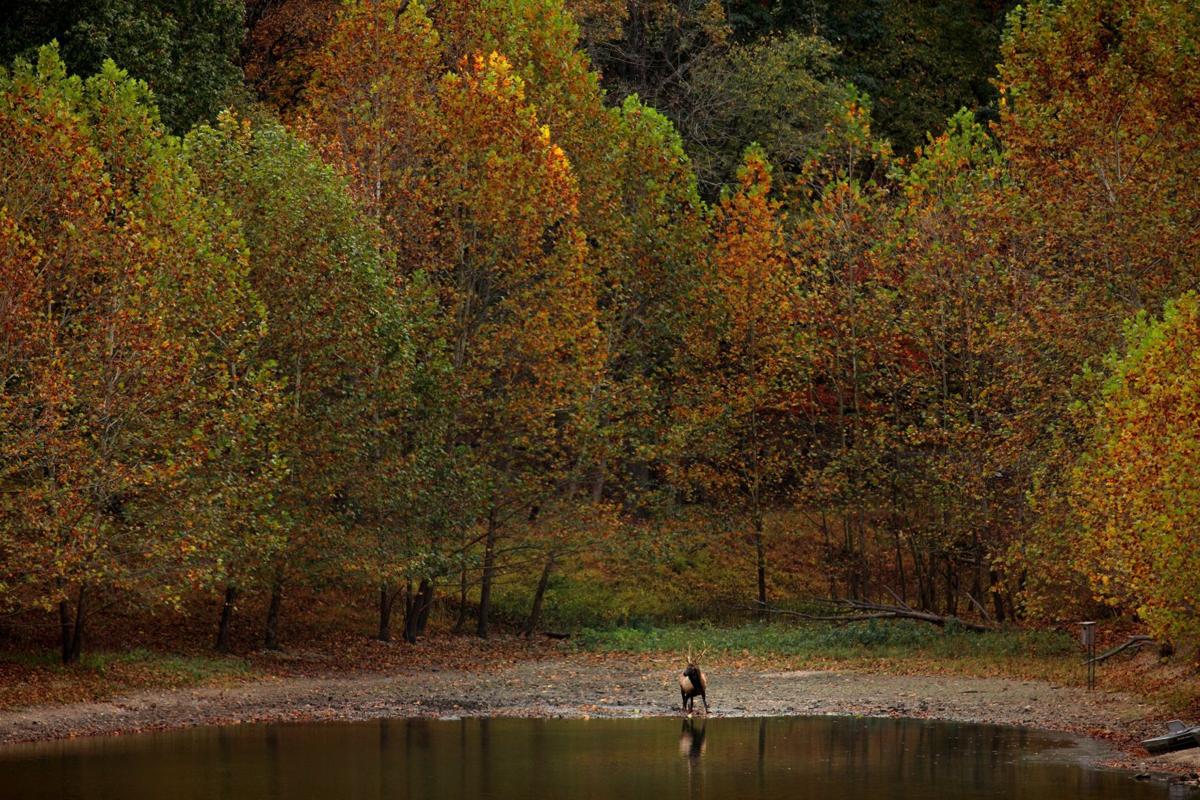 ST. LOUIS — Leaves in the region are currently at their peak vividness according to the Missouri Department of Conservation.
Department officials said Thursday that trees in outlying areas appear to be further along in their color change cycle than those closer to the metro area. Winds and a lack of rain are causing early defoliation, but maples, hickories, dogwoods, sassafras, sycamore and other native trees are at their most vibrant, particularly in low-lying areas and close to water sources.
This fall has been a particularly dry one, according to the National Weather Service, though rainfall began on Sunday evening and is expected to continue through Monday morning.
The previous measurable rain event recorded at Lambert International Airport was on Oct. 3, and even then was only 6/100ths of an inch, according to weather service meteorologist Brad Charboneau. That's "well below normal" rainfall seen in most Octobers, he said.
Rain is expected to pick up again on Monday evening, according to the weather service. Monday is anticipated to be cloudy with a high around 51 degrees. The St. Louis area could also see thunderstorms starting Tuesday.
Be the first to know
Get local news delivered to your inbox!