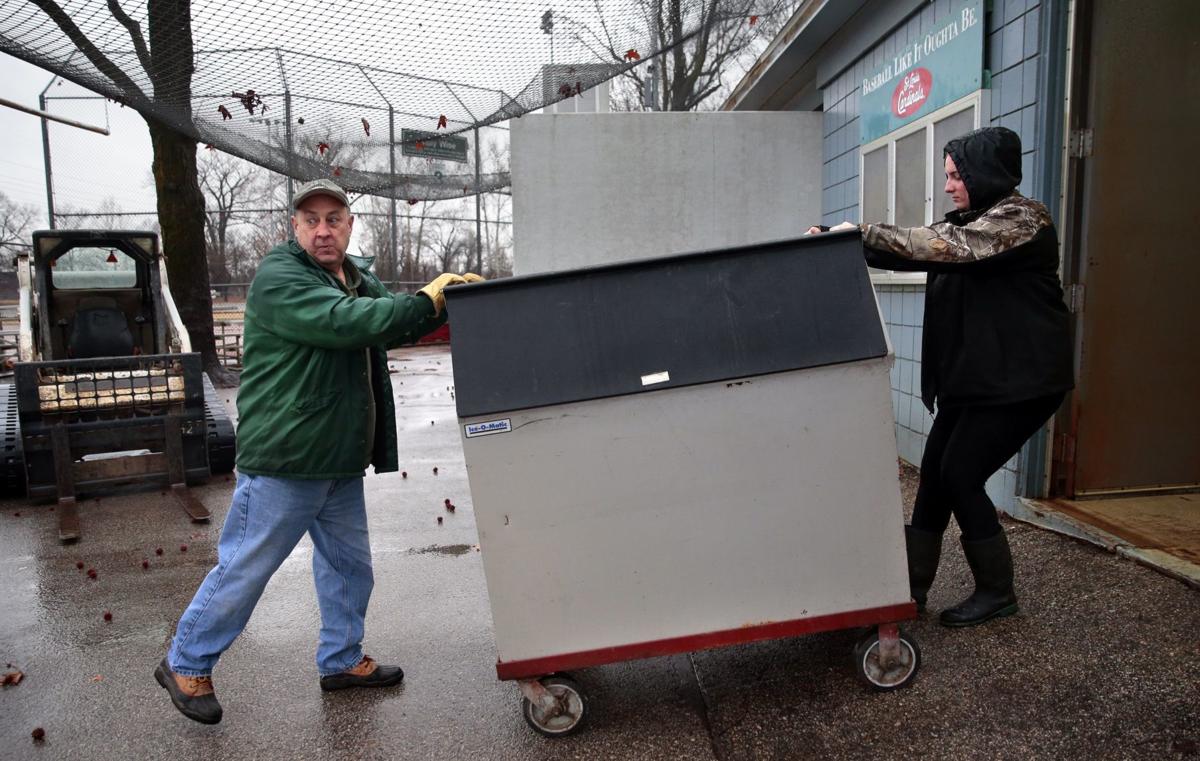 ST. LOUIS — Area homeowners kept one eye on the skies and one eye on their basements Friday, as rainfall threatened roads and waterways — and sent a flood of phone calls to foundation and waterproofing companies.
Forecasts called for a downpour Friday night into Saturday, which could inundate creeks and rivers, sparking localized flooding and flash flooding, authorities said. The National Weather Service warned river flooding could come this weekend and next week.
Temperatures are forecast to drop to about 25 degrees from Saturday night into Sunday. The colder air may bring a dusting of snow, probably Saturday evening.
And as precipitation stretches through the weekend, the flooding repair industry expects continued requests for help. Companies reported Friday that they were already receiving many times more calls than usual.
"When it starts raining like this, the phones start ringing," said Marc Cooper, a senior project manager at Tennessee-based waterproofing company BDry's office in Highland.
Cooper said his office was receiving eight to 10 times as many calls as it would on a typical day in early January. Some callers reported sump pump failures, and others said they heard pops and cracks as heavy, wet soil pressed on foundation walls, Cooper said.
Normally he's not this busy in early winter, when soil is typically colder and drier.
Helitech, a foundation repair and basement waterproofing company, also reported an abnormal number of calls for this time of year.
"Our phones have been ringing off the hook today," said Burk Watts, general manager for the residential division of Helitech.
Normally in January, Helitech gets 75 to 100 calls a day, Watts said. On Friday? He expected between 500 and 700.
Helitech is based in Caseyville and covers much of Illinois, Kentucky, Missouri and parts of Iowa.
Watts said customers may be dealing with sump pump problems, backed up floor drains and gutters. He said the Midwest, and St. Louis especially, has heavy clay in the soil that tends to hold large amounts of water.
Recent snow also probably left some moisture in the soil, Cooper added.
Homeowners can prepare for rain by making sure gutters are working properly, having sump pumps checked and maintained, and seeing that the area around their house is graded so water flows away from the structure, Watts said.
The National Weather Service predicted 2 to 3 inches to fall between Friday night and Saturday night, though some areas may see more.
National Weather Service meteorologist Fred Glass urged people living in flood-prone areas to pay close attention. He also warned motorists not to drive into low-water crossings or around barricades blocking flooded roadways. Glass said many flood-related deaths happen when people drive into floodwaters.
David Wrone, public information manager for St. Louis County's transportation and public works departments, said that Friday certainly saw heavy rain, but it had tapered off somewhat in the late afternoon.
As the downpour continues into the weekend, though, some roads will undoubtedly flood, Wrone said.
---
Be the first to know
Get local news delivered to your inbox!