ST. LOUIS — After fleeing fighting in the Democratic Republic of the Congo, Desire Ndangamira spent 23 years in a refugee camp in Rwanda before arriving in St. Louis in March, just before the city shut down because of the coronavirus.
"Our journey to come to the U.S. was quite amazing," Ndangamira, 47, said through a translator, adding that after arriving, "Our life was staying in the house, and not going out was really difficult."
Ndangamira is one of 49 clients of the International Institute of St. Louis to begin their new lives that month in the city. Many spent years in refugee camps, awaiting word on whether they would be accepted in the U.S. After getting the good news and traveling thousands of miles, they found their adopted country was essentially shut down because of the pandemic. Their host, the International Institute, was closing or altering longstanding programs to comply with social distancing and other rules.
It was a "challenge" to tell the new arrivals to self-isolate and difficult emotionally for them not to explore and to delay "that feeling of home," according to the institute's senior vice president for programs, Blake Hamilton.
The institute, which has helped tens of thousands of immigrants resettle in the area over the last 100 years, closed its offices March 16 to visitors and switched to providing services remotely whenever possible, Hamilton said. But the staff still had to pick up people at the airport and stock apartments with furniture and culturally appropriate food. Employees had to orient the arrivals to "the home economics of the grocery store," including the use of gift cards provided for initial purchases. They had to help them set up internet connections and download apps, and make sure the children could participate in distance learning through the St. Louis school system.
Among the supplies the arrivals received were masks sewn by the Vietnamese community, which had benefited from resettlement programs decades ago, Hamilton said.
The immigrants did not arrive from areas that were particularly hard hit by the coronavirus, Hamilton said. The main concern was their possible exposure in airports. "To get from Rwanda to St. Louis, you go through a few airports," he said. But all received health screenings upon arrival.
All are from sub-Saharan Africa or Afghanistan. They were likely unaware that stay-at-home orders were imminent in their adopted country, institute staff said. Those from Afghanistan were special immigrant visa holders, people who had worked with the U.S. military there, even at the risk of retaliation, he said.
Ndangamira said that he and his wife and five children, ages 4 to 23, have tried to stay busy watching TV and talking "as a family." They have also been able to do a little socially distant visiting with family and friends from both Congo and the camp, he said through translator Gandy Kadisi, who's an International Institute case worker.
They are taking a cultural orientation class through the institute. Ndangamira was eager for work when he arrived in the U.S. with his family and on Thursday started a new job, Kadisi said.
The institute typically seeks entry-level jobs in packaging and housekeeping for new arrivals, Kadisi said. Hamilton said the goal is to secure a job within 90 days, although that is likely to take longer amid widespread job losses during the pandemic.
Another March arrival, Yusufu Abandelwa, 28, spent 20 years in a refugee camp in Tanzania after fleeing war in the Congo. "To me, St. Louis is wonderful … haven't had any issues," he said.
He came to St. Louis with his wife and four children, ages 22 months to 7 years.
"I'm wondering when this corona going to be end(ing) and when I'm going to start work," he said through Kadisi.
Abandelwa said it was not hard to stay inside despite arriving in a new country.
But Kadisi, who is himself a former refugee, said he regularly has to remind most of the new arrivals about the stay-home orders.
"I have to tell them every day to not go outside unless it is needed," he said, meaning trips to the grocery store or for health care before they come back home immediately. "It was something they couldn't understand. But I had to tell them everyday," he said.
Kadisi said the immigrants are used to frequent visits with friends and relatives in their homes.
He talks to most of his clients twice a day, in the morning and evening, and also fields frequent calls with questions about life in America.
Kadisi also was born in the Congo, and resettled in America in September 2016 after spending seven years as a refugee. He has worked with the institute for over two years, interpreting and helping with resettlement plans, intake and cultural integration classes. He says he has a passion to help fellow refugees be successful in this country.
Kadisi picks clients up at the airport, takes them to their apartment and schools them in the basics: how to turn off lights and lock doors, how to use the restroom, how to call him or 911. These days, he does it all while wearing a mask.
Among the new challenges is observing Ramadan, which is traditionally celebrated by coming together for prayers and meals, Hamilton said.
"It's particularly challenging to foster that feeling of togetherness right now," Hamilton said, comparing it to "having to find a new way to celebrate an old holiday."
Refugee family arrives in St. Louis admist the pandemic
Refugee family arrives in St. Louis admist the pandemic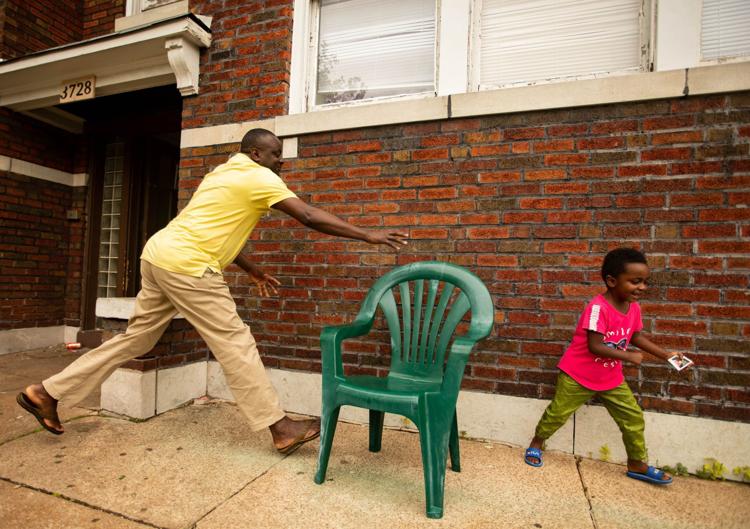 Refugee family arrives in St. Louis admist the pandemic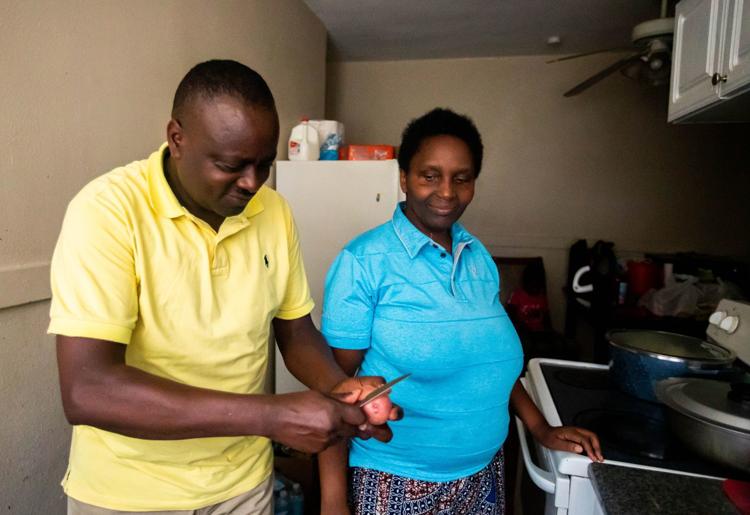 Refugee family arrives in St. Louis admist the pandemic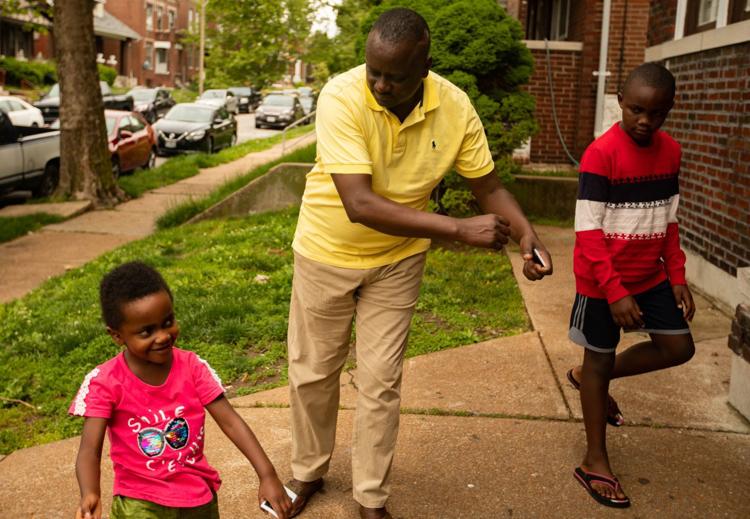 Refugee family arrives in St. Louis admist the pandemic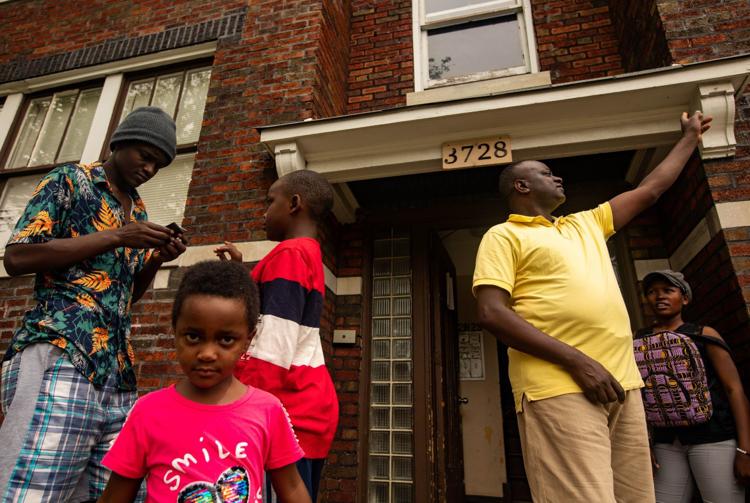 Refugee family arrives in St. Louis admist the pandemic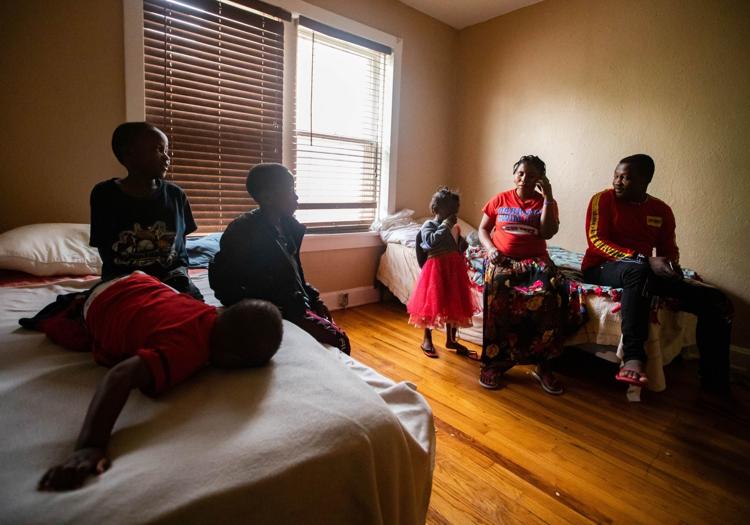 Refugee family arrives in St. Louis admist the pandemic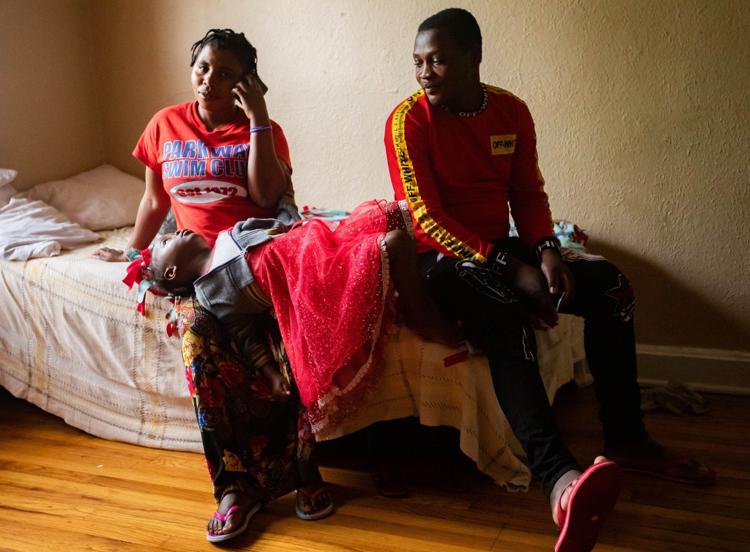 Refugee family arrives in St. Louis admist the pandemic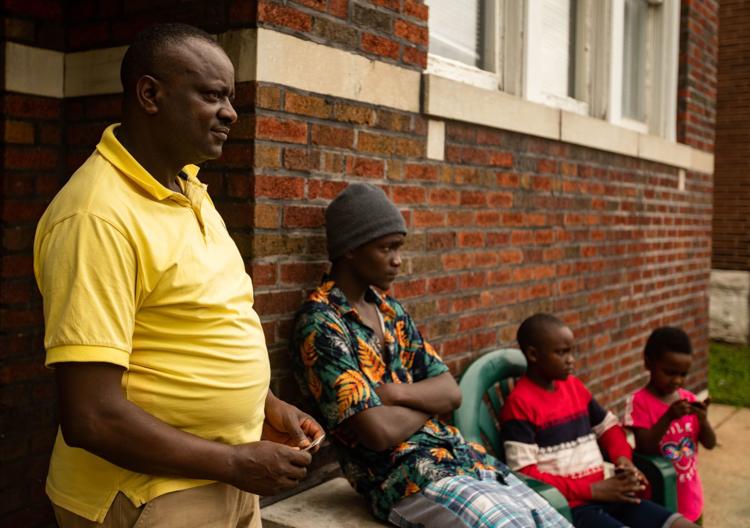 Refugee family arrives in St. Louis admist the pandemic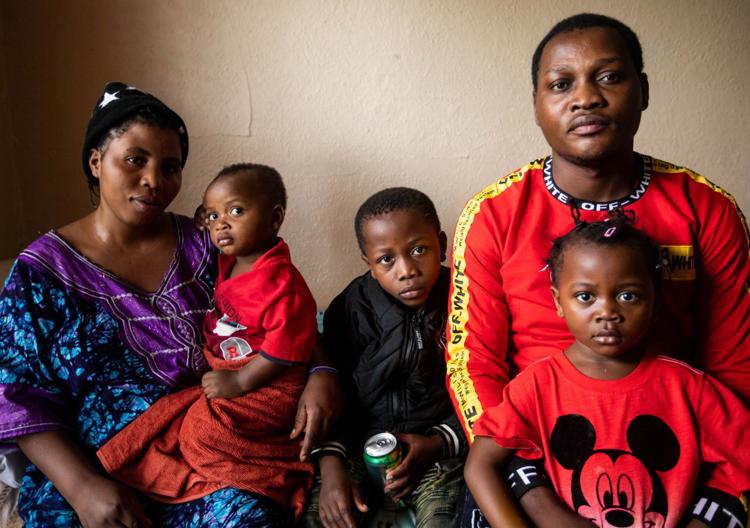 Concerned about COVID-19?
Sign up now to get the most recent coronavirus headlines and other important local and national news sent to your email inbox daily.