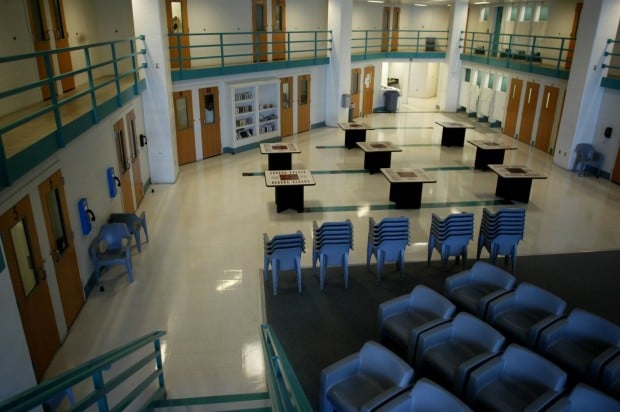 ST. LOUIS COUNTY • Basra Noor, 23, felt violated after a St. Louis County police officer and jail worker forcibly removed her head scarf, or hijab, after her arrest, and now wants an apology and pledge that it won't happen to any other Muslim women.
Abdul Adan, 26, of St. Louis spoke on his sister's behalf Monday and said a St. Louis County police officer arrested Noor in January near the West County mosque for an outstanding ticket.
St. Louis County Officer Rick Eckhard said a police officer arrested the Ballwin woman Jan. 24 on an oustanding warrant for failure to register her vehicle. She was arrested at Weidman and Wickstead roads.
After her arrest, the officer took her to the St. Louis County Justice Center in Clayton and asked her to remove the head scarf, which is required of Muslim women when not in the presence of their husbands. When she refused, the officer removed it in front of other men and she did not wear it for the nearly seven hours she was detained, Adan said.
"When they removed her headcover, she cried immediately," Adan said, in an interview Monday. "She's not an easy crier. She cried, because she felt violated."
At this point in the interview, Adan himself got choked up. He explained he was worried the experience might give other Muslims a negative impression of America.
"I'm thinking about all my other relatives who are here -- how they might feel -- and those who might come in the future and how they would feel," he explained. "Will they still come if they know that in America they get their headcover snatched away from them?"
Herb Bernsen, director of St. Louis County Justice Services, said his staff was notified of the incident Friday and was researching the matter, so he could not offer comment on it specifically.
But, he said, as a matter of policy, no one is allowed to wear head gear of any kind for security reasons.
"We certainly respect religious practices and at the same time we need to balance that with security needs regardless of religion," Bernsen said.
Bernsen said he's open to discussion about "any modification in our practice that would make sense, on how to deal with such cases in the future."
Adan enlisted the help of the St. Louis Chapter of the Council on American-Islamic Relations, a Muslim civil liberties and advocacy organization, to draw attention to the matter.
"It's equivalent to a lady having her clothes removed in public," said Executive Director Faizan Syed. "It was a deep violation."
He said Noor "was very willing to go into another room -- was willing to take it off in front of female officers. They could have given her a hat or something to cover her hair and it wouldn't have been an issue."
Syed said some jails offer Muslim women the chance to remove their hijab in the presence of only other women and to take two mug shots — one with the hijab for public release and one without for internal use. And he pointed out that the Supreme Court recently refused to overturn a lower court ruling that said a Muslim woman "had the right to wear the scarf unless jailers could show it was a security risk."
He said his group has reached out to the jail to get a better understanding of what happened and to see whether they could have a dialogue about how to improve procedures, to accomodate Muslim's religious beliefs. Legal action, he said, would be a last resort.
"We want to work with the police department and the county jail to make sure this type of situation doesn't happen again," he said. "If they can apologize to Basra Noor and her family and let them know this was a mistake, that would really put her at ease and other Muslim women at ease."
Be the first to know
Get local news delivered to your inbox!