The Valley Park levee system along the Meramec River is built as much as 8 feet higher than permitted by the U.S. Army Corps of Engineers, according to a new report commissioned by a conservation group concerned with river management issues.
The report, produced by the St. Peters-based engineering firm Pickett, Ray & Silver Inc., may bolster suspicions some have had that the levee is built higher than authorized — a discrepancy that they say exacerbated recent flooding in neighboring communities with lower levees.
"This extra height, while providing significant protection for Valley Park, has notably contributed to the volume and velocity of floodwaters in the communities of Eureka, Fenton, Kirkwood and Arnold," Glenn Jamboretz, a member of the Great Rivers Habitat Alliance, wrote in an outline supplementing the findings. The alliance commissioned the report, Jamboretz said Wednesday.
Those communities bore the brunt of damage when the Meramec reached record-shattering flood levels at the end of 2015, cresting at 44.1 feet at Valley Park on Dec. 31 — nearly 5 feet higher than any recorded historical precedent.
Aerial flood photos from Thursday, Dec. 31, 2015
Floodwaters closed Hundreds of homes from Union to Arnold are under water and many area roadways including Interstate 44 and Interstate 55 are closed.  
Bob Criss, a professor at Washington University's Department of Earth and Planetary Sciences, has studied the Meramec for years. After surveying the area in the immediate aftermath of the flood, he insisted that the Valley Park levee exceeded its specified elevation of 435 feet above sea level.
More than eight months later, he says the Pickett, Ray & Silver findings validate that assertion, identifying points with an elevation as high as 443 feet. The firm took measurements of the levee system on Aug. 9.
"It is worth noting that had Valley Park complied with the authorized 435-foot elevation, water would have over-topped their levee at 437 feet on December 30 and 31," Jamboretz wrote. "By having their levees at 438-443 feet, they stayed dry, but forced the water to surrounding communities."
No red flags?
The Valley Park levee system was originally authorized in 1981 and was completed in 2005. It was designed to extend 3 feet higher than 100-year flood levels. But other levees built to those specifications were overwhelmed by the December flooding that Criss has said constituted 500-year levels.
Jamboretz said that the decision to hire an engineering firm came after requests for certain documentation regarding the levee's construction were denied by city officials and the U.S. Army Corps of Engineers. But even with the levee's height now confirmed, he still wants to find out why no red flags were raised in the construction or inspection processes.
"The question is, 'Who authorized it?'" says Jamboretz, who has represented one of the Great Rivers Habitat Alliance's founders, Adolphus Busch IV, as a spokesman.
The St. Louis District of the Army Corps of Engineers and the city of Valley Park did not respond to requests for comment.
Until the report's findings are officially confirmed, Arnold Mayor Ron Counts said he would decline to comment on Valley Park's levee. He did, however, characterize the December flood as "the worst disaster in the history of our city."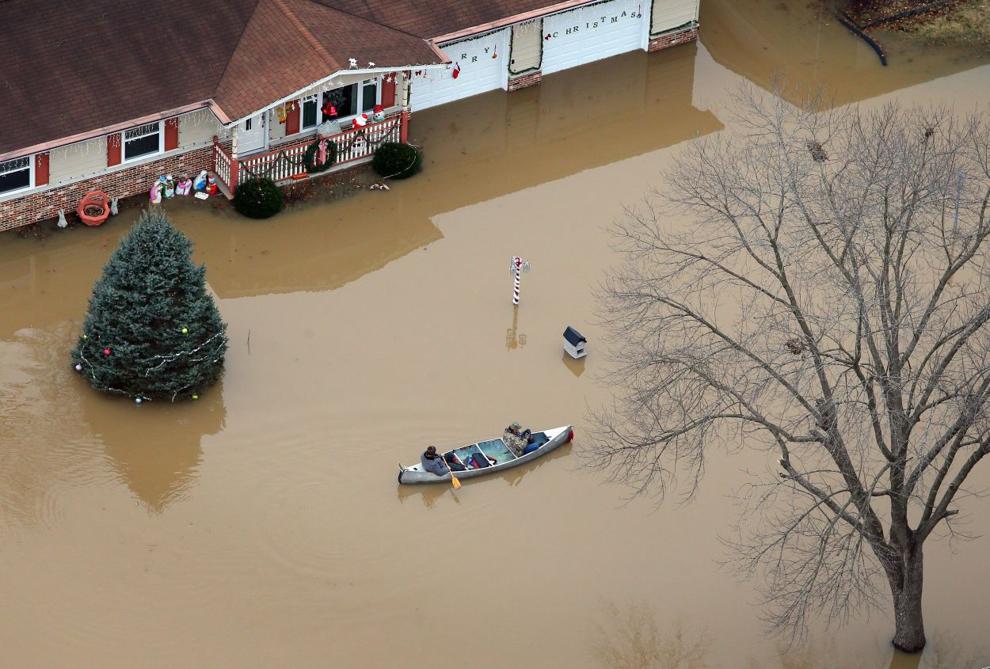 Fenton Mayor Mike Polizzi said he is aware of the complaints about Valley Park's levee. He said that despite assurances from the corps that the levee's downstream impact would be minimal, Fenton and other nearby communities have seen unprecedented flooding.
"Since that levee's gone up, we're seeing rapids through the city of Fenton," Polizzi said. "It wasn't that way before. It is now."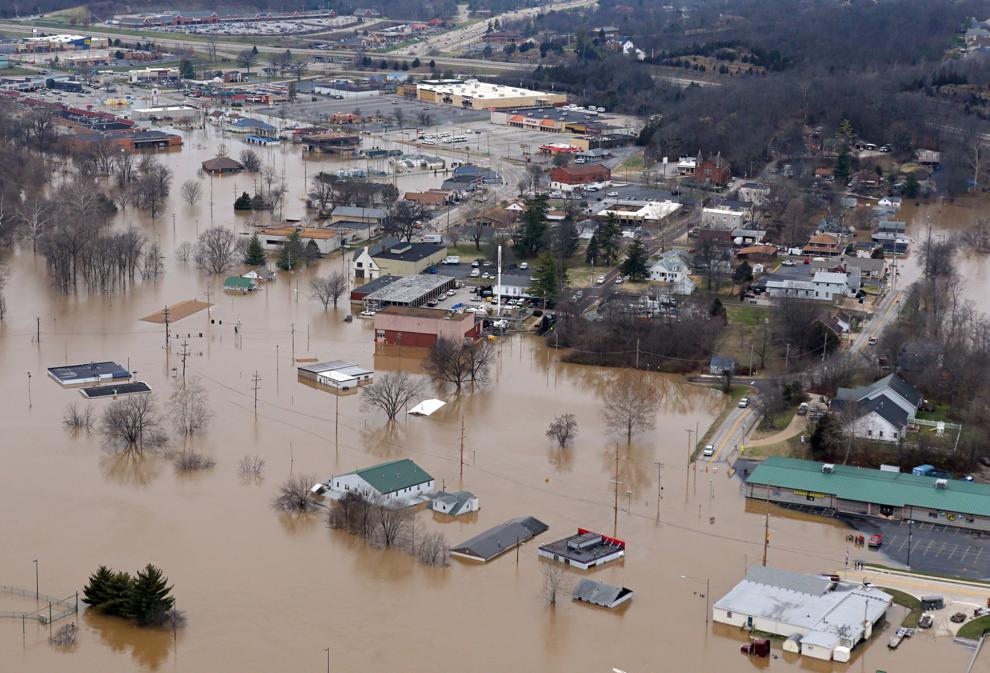 Criss, a long-standing critic of using levees as a method of flood control, believes that the Valley Park structure is emblematic of a much broader problem.
"I think the system is overbuilt everywhere," Criss said. "You might protect one area, (but) you dump water on someone else. I don't understand why we keep doing it."
He has devoted many academic papers throughout his career to analyzing flood policy. One paper he co-authored, titled "Flood enhancement through flood control," contends that levees and other river engineering projects have augmented the severity of floods.
"I've got a lot of evidence showing that our river control management style is making floods worse, and it's actually an old story — a story that our region continues to ignore," Criss said.
When levees are built, Criss said that it is essential to ensure that they are built according to a coordinated plan, in order to avoid an arms-race scenario to see which municipality can afford better flood protection.
"(Otherwise) it becomes a war of the levees — who has the highest levee and then you dump water on the other guy," Criss said.