BEL-RIDGE — Of all the growth at Springwood Apartments, a 271-unit spread nestled in the woods here near Natural Bridge Avenue and Interstate 170, none of it appears to be economic.
Trees sprout from gutters. Mold creeps in walls. And after a good rain, in at least one of the 17 two-story buildings that make up the complex, a large basement floods.
The water lingers so long sometimes that an ecosystem flourishes.
"It becomes like a swamp," said Clarence Crumer, 32, who lives above it. "I guess, when it gets hot, the insects need to find their way up, into the apartments."
There are so many things to fix at Springwood, which was recently cited for at least 167 building code violations, he nearly forgot to mention temperature control. His air conditioner clanked like an old engine that wouldn't start. He said it's been broken all summer.
But Crumer, who has lived at the complex four years and helped raise his daughter there in a one-bedroom apartment for $460 a month, was light-spirited about fighting mold and ignoring the eyesore across the courtyard: an entire building that has been condemned since a fire broke out several years ago and draws squatters.
He has options. He has the resources to move out, which he plans to do soon. Less fortunate residents struggled to control their emotions when they talked about being trapped by poverty in Springwood, which illustrates challenges of high-density affordable housing that were brought to light four years ago in the scrappy southeast corner of Ferguson where Michael Brown was shot.
While multiple complexes near Canfield Green Apartments were a tinderbox of crime, Springwood is off on its own, but appears to be neglected by its owners, affiliates of T.E.H. Realty, which has been expanding in the St. Louis region.
After the hotel room she was living in caught fire in 2012, Margo Dannenberger, 63, said the Red Cross moved her to Springwood. Last week, she notified Bel-Ridge officials because she feared mold was in her walls.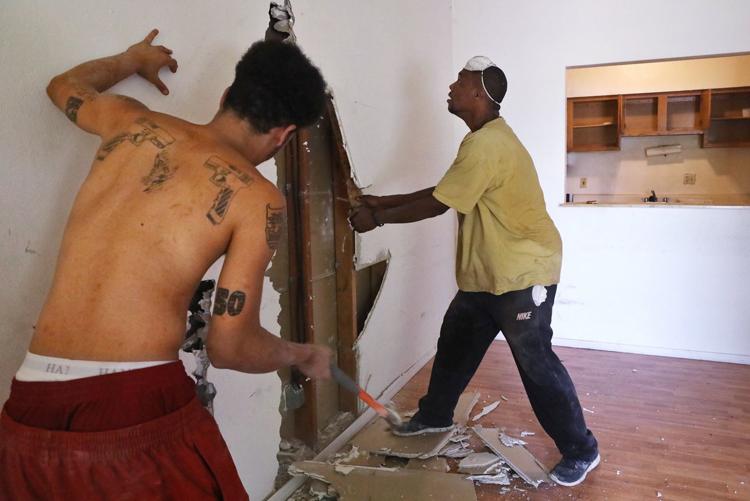 On one side of her building, a demolition crew was ripping through multiple units with hammers looking for a water leak. The neighboring unit has been shut tight since a man in his 70s was found dead in his apartment, lying in standing water.
"I have no way of moving from here," Dannenberger, who drives a taxi for a living, said, crying. "I don't have the money or anything else."
Bonnie Keeling, 28, also lost her composure. Recovering from a destructive marriage, she said, she and her son have been evicted from two previous places. She said she tries to work as many hours as she can at a gas station to stay ahead of rent. But she's behind again.
"I haven't had a day off work in more than a week," she said.
She was grateful for shelter.
"It's got a lot of problems, but it's a haven for a lot of people," she said. "At the end of the day, we are all broke. We are all struggling, and we need a place to go."
Springwood, which has changed hands multiple times, was nearly condemned in 2011 for dozens of health and safety violations. Concrete catwalks were falling apart. Gutters dangled. There were broken windows, and other issues.
Once again, the village recently wrote dozens more citations for all sorts of property violations, ranging from tall grass, to stagnant water to refusing to repair defective handrails and guardrails.
"This is external that we have them on right now," Building Commissioner Raymond Winston said of the citations. "When we go inside, it will probably get bigger than that."
Winston, 67, who's been doing code enforcement for decades, said he recognizes the need for housing.
"That's one of the reasons I don't close it because it would displace a lot of people, but it seems like they are forcing my hand," he said.
He said affiliates of T.E.H. Realty were given warnings late last year to make numerous repairs that weren't made. Now he's getting a lot of complaints from residents and isn't seeing enough improvement.
"I call the manager, and she's like, 'Oh, well, I'll get to it when I can,'" he said.
The maintenance supervisor was fired this month.
"I was recently terminated from that position because I was honest with residents and refused to enter unsafe working conditions without proper safety equipment, i.e. respirator mask for black mold and proper abatement equipment," Dave Rathmann wrote in an email to the Post-Dispatch. "Yet these units are occupied by residents."
Rathmann said T.E.H. Realty is "charging rent for housing that if prisoners were exposed to in our state institutions, there would be rioting and the person in charge of that prison would undoubtedly be replaced."
Property 'management'
T.E.H. Realty wouldn't comment for this story. Springwood Apartments manager Twaniece Johnson referred all questions to Michael Fein, who didn't respond to an email.
Approached by the Post-Dispatch at the property Thursday, Fein said he didn't have time to comment. He was busy showing the complex to somebody taking a lot of pictures of the buildings and said he had an airplane to catch afterward.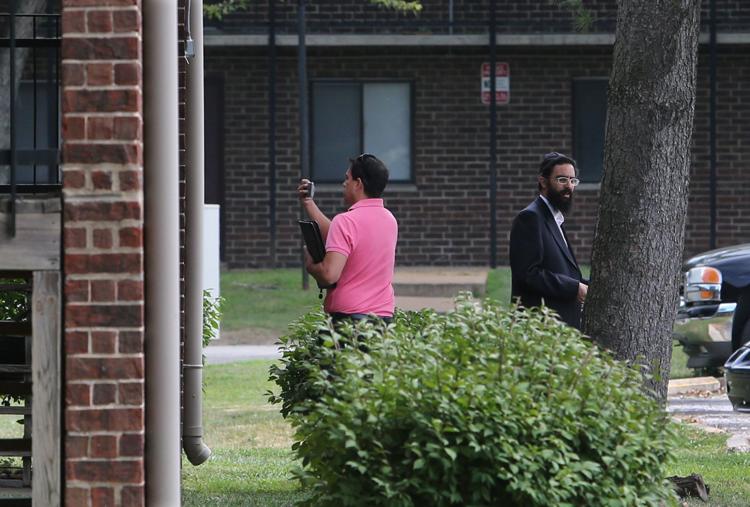 T.E.H. Realty started in Israel in 2006, according to its website.
The firm and its affiliates started buying residential properties in the United States a few years later, initially in Reading, Pa., then the Midwest. Springwood, purchased in December 2014, was the first of at least 10 apartment complexes that T.E.H. Realty acquired in the St. Louis area, amounting to about 2,400 units.
Park Ridge and Northwinds, which have a combined 774 units, were refurbished about a decade ago with the lure of at least $42 million in low-income housing tax credits, yet have since struggled with crime and occupancy.
After T.E.H. Realty purchased the properties, representatives wouldn't sit for an interview to explain its approach and goals. Questions were submitted by email to Fein, which went unanswered other than to say: "You asked a couple of questions that you have to have an understanding in property management to get the correct answer."
If one randomly picked apartment building at Northwinds last week is any indication, delayed work orders and lack of response are part of reality. The building, in the 9500 block of Glen Owen Drive, had four apartment units in it — out of 438 total for the complex. In one, a three-bedroom with basement that rents for $720 a month, Angela Portis, 35, said she wants out of the lease and is trying to get a legal aid attorney's attention for help.
Portis pointed to an electrical outlet that appeared to have mold growing behind the cover. She believes it's extensive. She has four children who are staying with their grandmother until they can be moved into a different apartment, a move that Portis said has been taking too long.
She said the neighboring unit in the building was condemned after a fire. Next to that, Jittaun McConnell, 35, said she likes her apartment, but she'd been bitten in bed by a poisonous spider that sent her to the hospital. She was concerned about her 4-year-old son being bitten.
In the fourth unit in the building, Marc Brothers, 32, and Stephanie Taylor, 32, usually have their children with them, too, including two with asthma. They've been staying at their grandmother's house since the central air broke a few weeks ago.
In the meantime, the complex gave them a small window unit, which isn't enough to cool the place down.
"We've been calling every day," said Brothers, 32, a cook at the University of Missouri-St. Louis.
They said they were recently told by the front office that there wasn't a manager at Northwinds anymore.
But Mike Kinder started Wednesday. In an interview, he said, he'd like to embrace the broader community and put in a food pantry. He vowed to get a better grip on maintenance, as well as on a lot of delinquent rental payments.
"I am not saying the previous management company threw their hands in the air," Kinder said. "They did the bare minimum. Now we have a great company that is going to, No. 1, hold residents responsible for the civic duty of paying rent, and in return provide them with great, decent, affordable housing and make Ferguson and Northwinds a great place to call home. That's our goal."
Not far from his office, the lawn looked like it was being cut for the first time in weeks.
"By Christmas, you are going to see this place shining like the top of the Chrysler building," he said.
Tenants at risk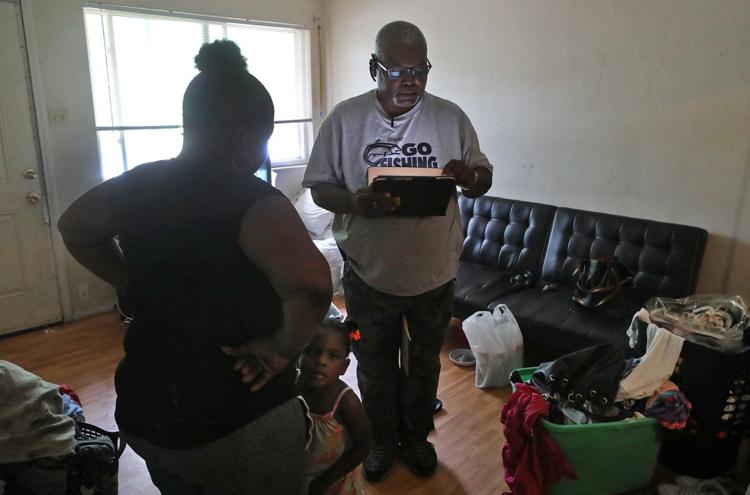 The next day, on the other side of north St. Louis County, Winston, the building commissioner in Bel-Ridge, was at Springwood Apartments, to meet a resident who had complained about mold.
Waiting for her, he chatted up somebody else who said there was mold in her apartment. She invited Winston in to see it.
"Oh, my God," Winston said, asking if anybody, including children, had gotten sick.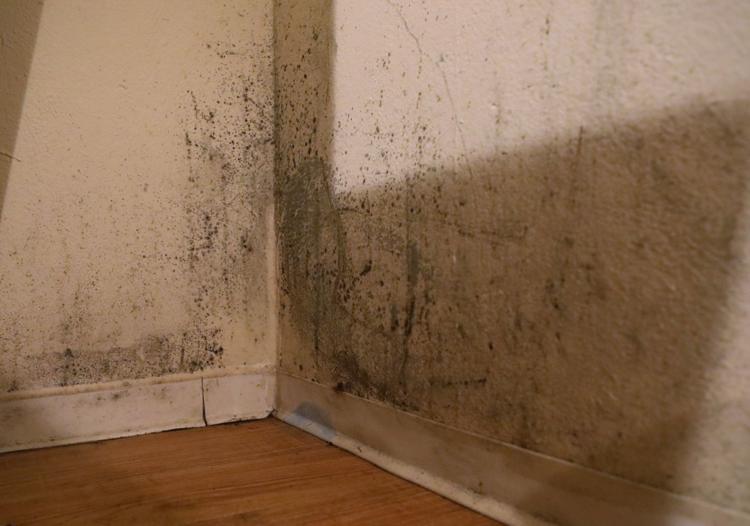 There were several square feet of what appeared to be mold growing in the corner and more along the kitchen wall. In a kitchen closet, wires were exposed on the water heater, which didn't have a basin at the bottom and seemed to be leaking steamy water under the raised floor. A bedroom wall that bordered the shower was rotten and the main air conditioner was broken.
Winston put a green sticker on the window and told the family that they had to move out in 24 hours.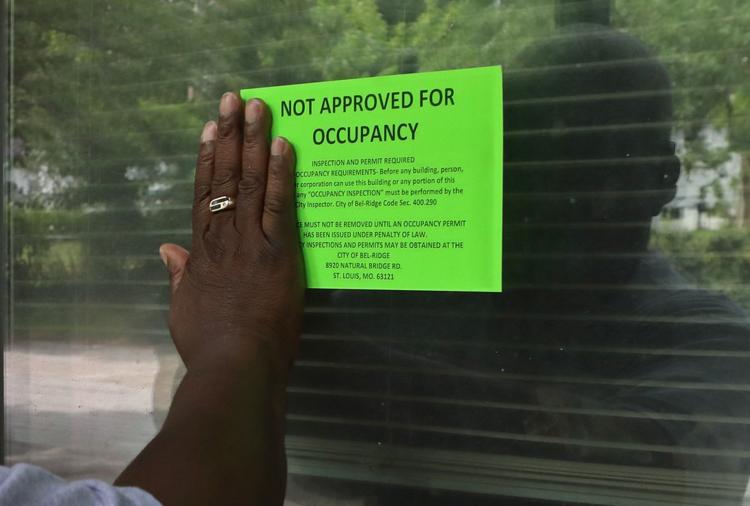 "I can't just up and move in one day," said Damont Allen, 28, whose name is on the lease.
Winston told him the apartment complex was required to either find a suitable apartment or put them up in a hotel.
"I just want you to understand that this is for your safety," said Winston, mentioning exposed 220 volt wires and possible mold spores.
Allen told him that Bel-Ridge should have known there was mold in the apartment. To gain occupancy, Allen acquired a permit in February. There was supposed to be an inspection done. Winston confirmed the permit but the inspection couldn't be found.
The apartment he had come to see on Thursday belonged to Dannenberger, the taxi driver, who was moved in six years ago by the Red Cross. Winston said the walls were wet and in enough disrepair to condemn the apartment.
"I smell it, but I don't see it," Winston told her about mold. "I would advise you to keep your windows open."
She told him that she had screwed the windows shut to keep people from breaking in.
Winston said he would give her five days to gather her things before he condemns the apartment. She felt the squeeze to pack her belongings when she also needed to be out driving while so many tourists were in town for the PGA championship.
Instead of crying this time, she seemed to smile from the reality of possibly moving soon.
Many problems for Springwood Apartments residents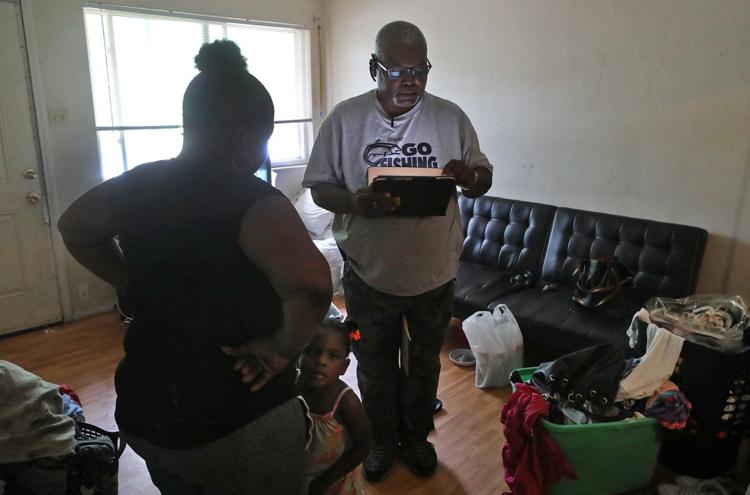 Many problems for Springwood Apartments residents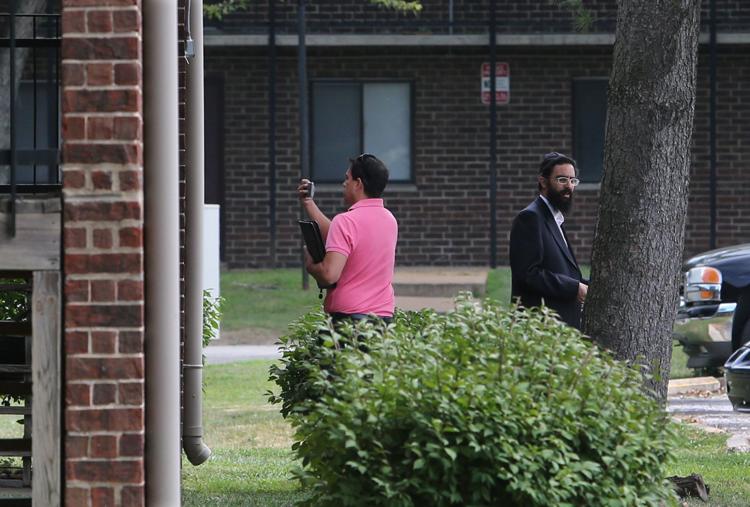 Many problems for Springwood Apartments residents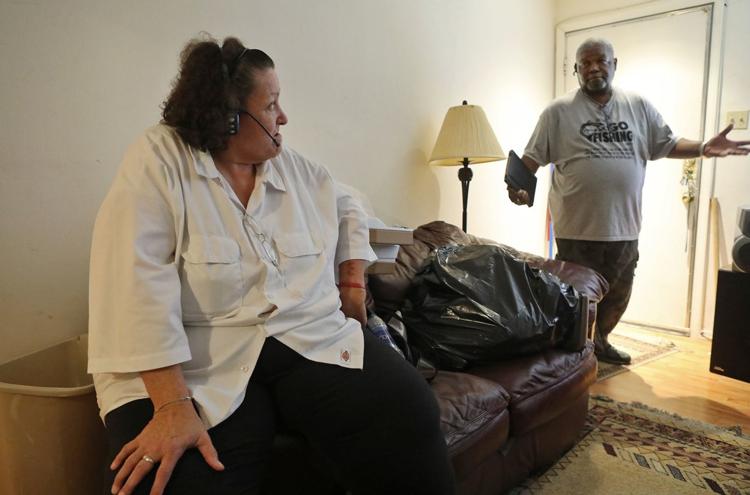 Many problems for Springwood Apartments residents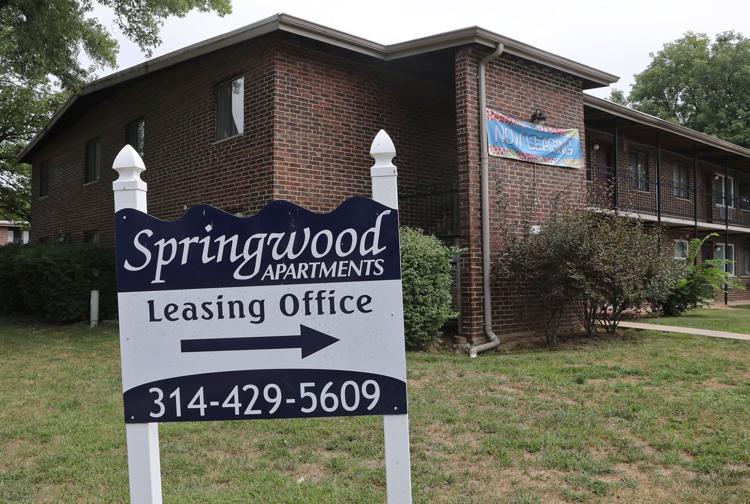 Many problems for Springwood Apartments residents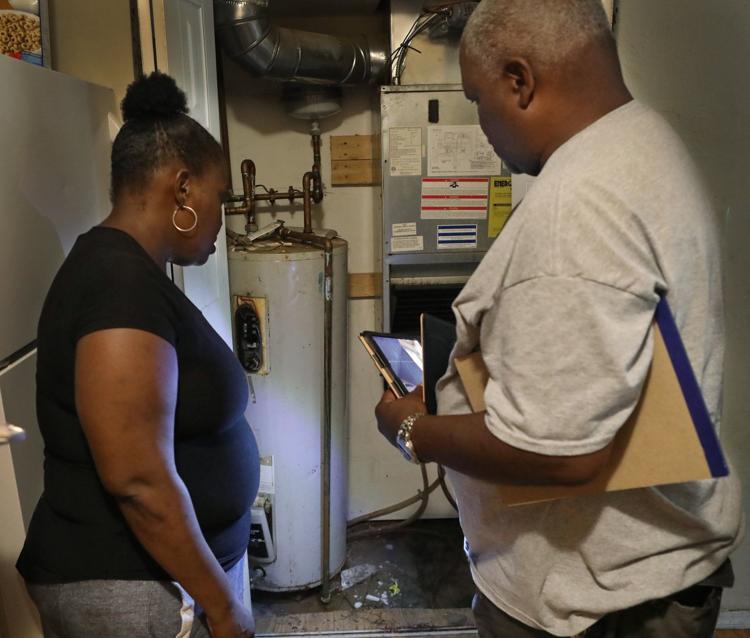 Many problems for Springwood Apartments residents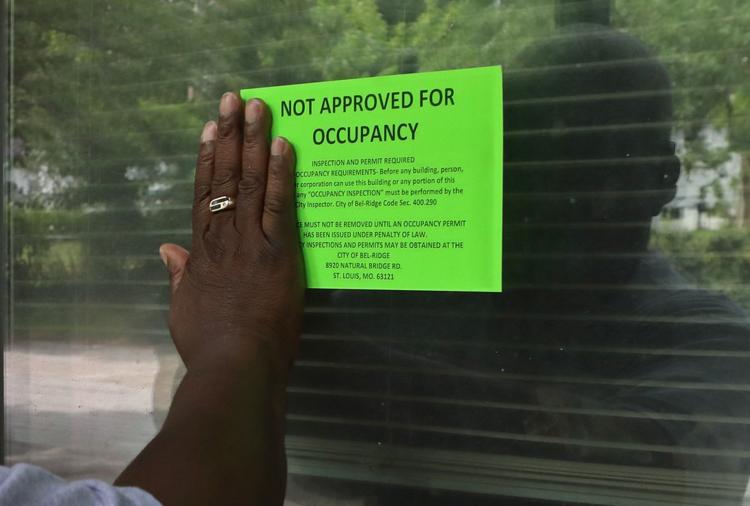 Many problems for Springwood Apartments residents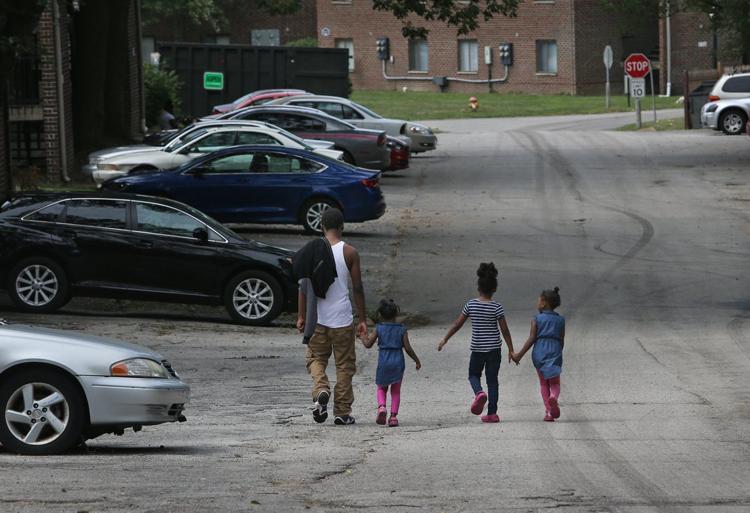 Many problems for Springwood Apartments residents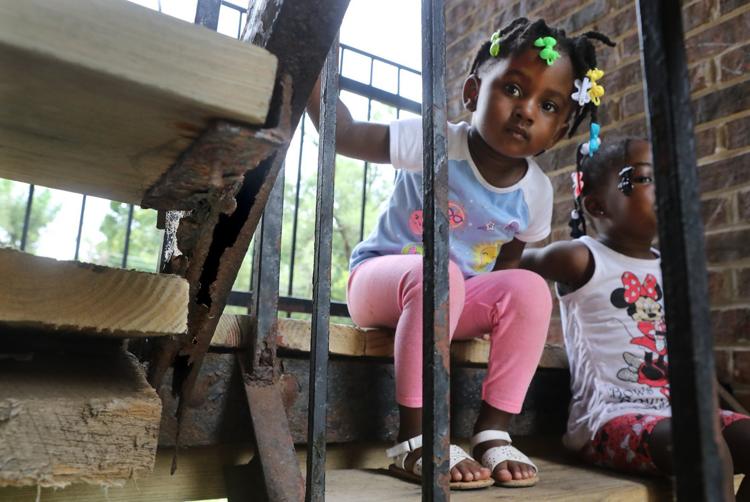 Many problems for Springwood Apartments residents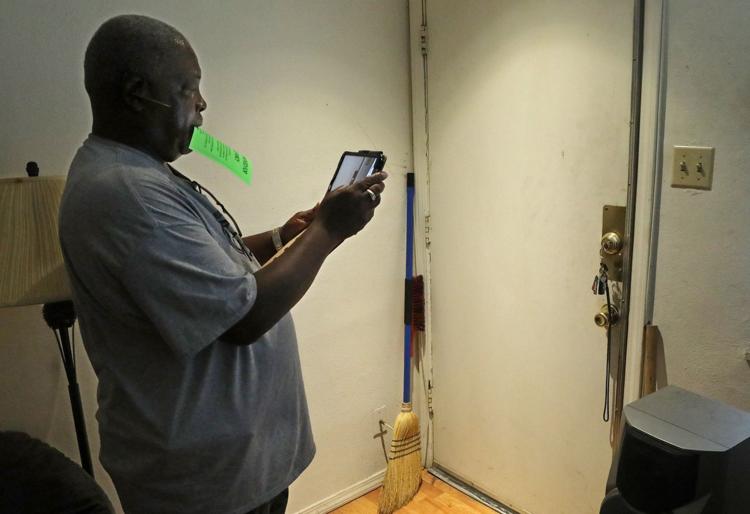 Many problems for Springwood Apartments residents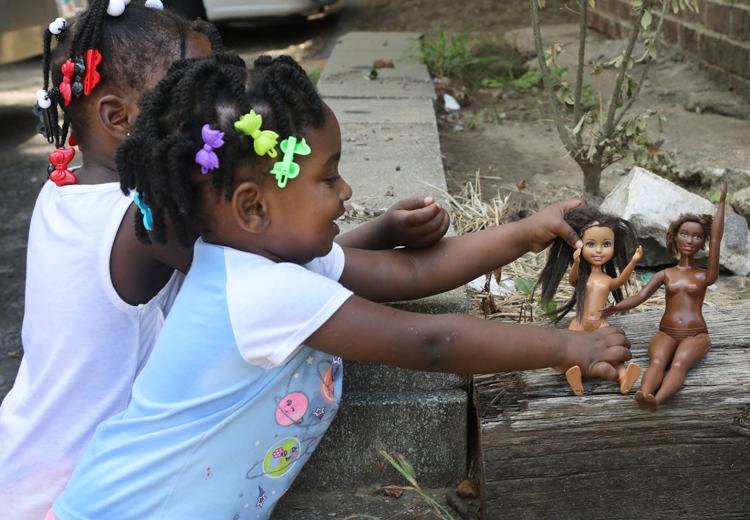 Many problems for Springwood Apartments residents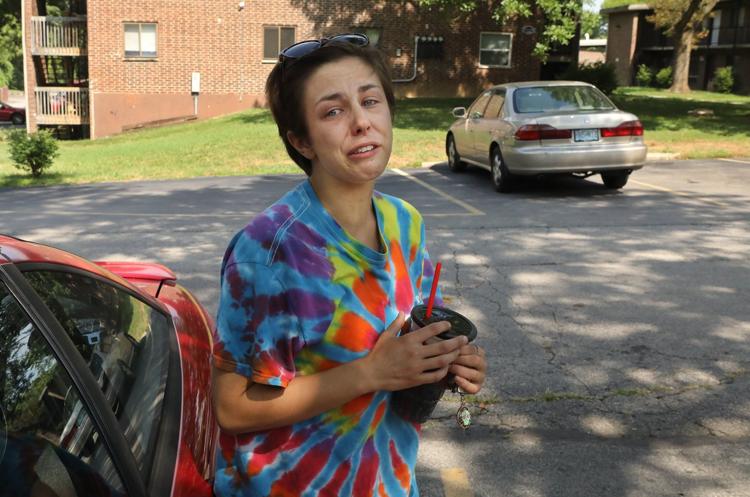 Many problems for Springwood Apartments residents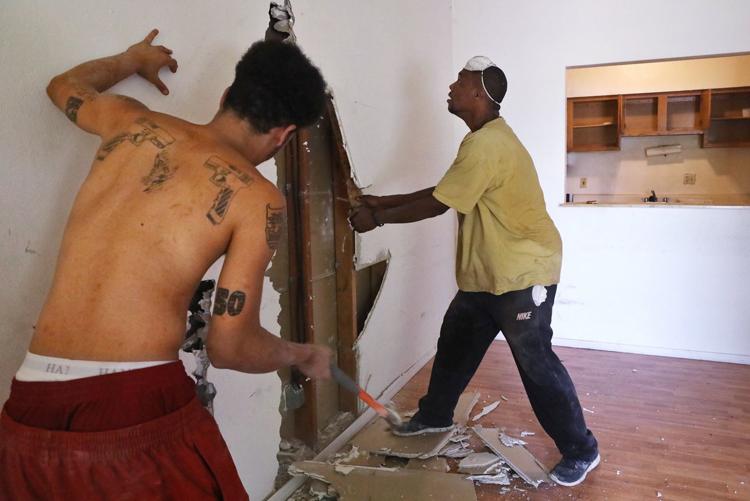 Many problems for Springwood Apartments residents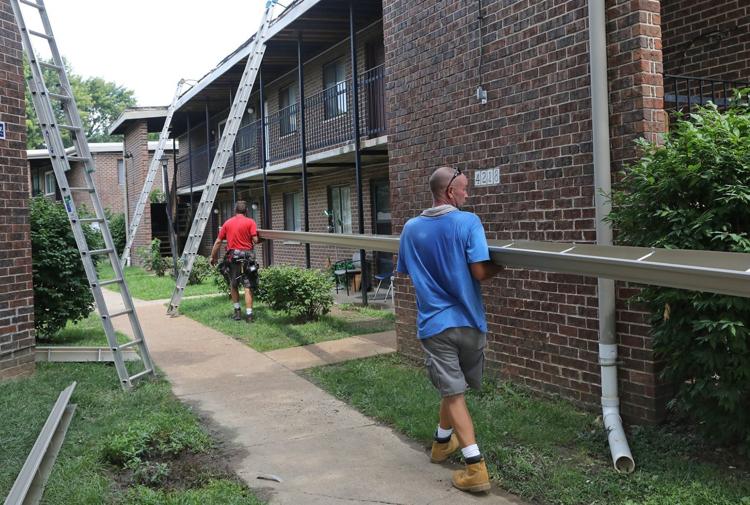 Many problems for Springwood Apartments residents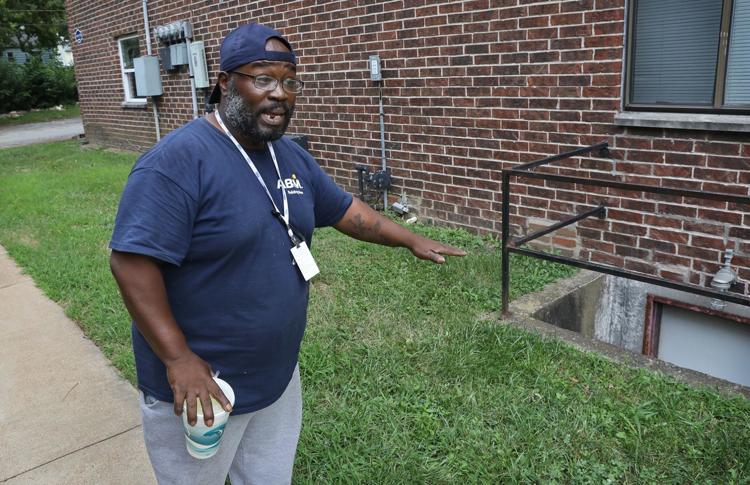 Many problems for Springwood Apartments residents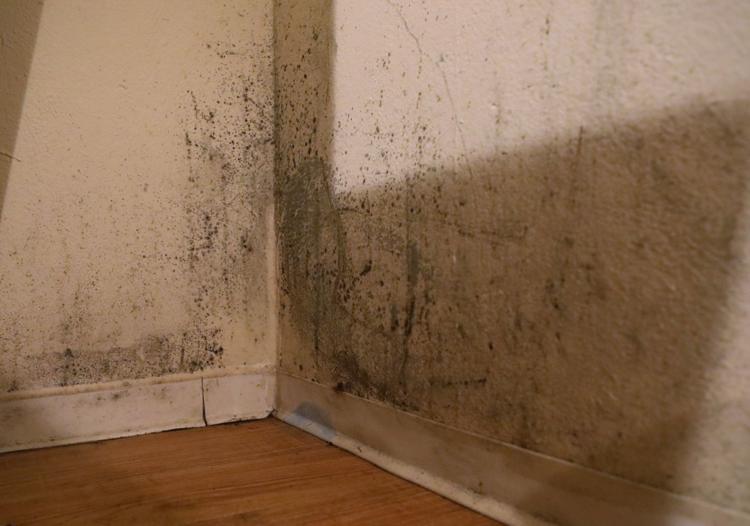 Many problems for Springwood Apartments residents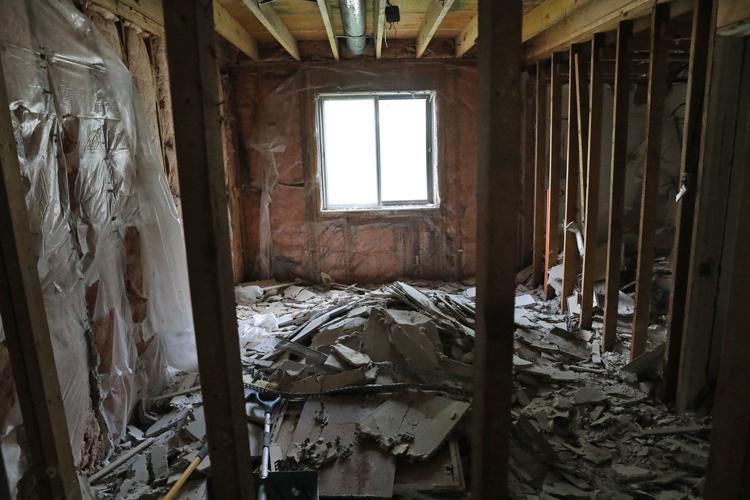 Many problems for Springwood Apartments residents