PORTAGE DES SIOUX — With the Mississippi River expected to swell three or four more feet here this week, people in this historic but vulnerable town spent Tuesday lugging their possessions into trucks or moving them to higher shelves or second floors. 
Brian Benner was among those working in the afternoon heat, helping his parents move items from their Portage des Sioux home. It's the second time they've had to relocate this month, after another near-historic crest just weeks earlier.
"Thankfully they didn't unpack a whole lot," he said.
But this time, he's bracing for them to be out of their home for longer.
"It's going to be in the house a good three or four feet, and that's if it doesn't keep just going up," Benner said, referencing the steadily rising river projections. "The prediction every day is climbing almost a foot."
Until this month, Benner said his parents had lived in the home for 20 years without the water creeping so high. But lately, "it just seems to be changing each time it comes up."
Blocks away, the flood fight — and evacuation plans — were the main topic of conversation at Portage Post, a store and grill that sells food and provisions.
"It's the calm before the storm," said Lisa Massucci, who was busy juggling duties as a chef and cashier behind the counter.
As high water moves in, she said the vast majority of local residents were planning to leave.
"A 35 (foot) flood, you'd really be a fool to ride it out," Massucci said.
Kelsey Clayton was one of the customers to stop in as she hunted for available storage units in the area, and prepared to relocate to a hotel.
"Now it's boxing everything up, and I pray, I pray, I pray, we don't get it," said Clayton. "It's kind of a waiting game."
She explained that forecasts call for the town to become an "island" within 24 to 36 hours — and that's if nearby protective measures and levees hold. But as structures approach the point of overtopping, she worries that one "is going to slide."
The preparation plan was less certain at the town's small library branch just down the street. An orange blotch of spray paint just one step below the front doors signaled where water from a flood stage of 32.5 feet would reach — about three feet lower than the most recent forecast calls for later this week. But no sandbags were coming to the scene.
"We do not have any plans for sandbagging the library at this point in time," said Jan Bardon, marketing and communications manager for the St. Charles City-County Library, which operates the Portage des Sioux branch. She said library officials were watching the situation and would assess things more fully on Wednesday.
Officials helping to spearhead the flood fight in the area were also waiting to see what would happen as flooding intensifies — and where fresh danger could emerge.
"All of that major flood fighting has ceased," said Rick Pender, fire chief of the Rivers Pointe Fire Protection District, which helped remove sandbags during a controlled release of the river into a nearby spillway on Monday. "Now it's just monitoring stuff at this point."
At this time, Pender was unsure about numbers or estimates quantifying local damage or evacuees.
"Everything has been in preventative mode, so I haven't shifted to the affected side yet," he said.
Mississippi River floodwater held at bay by Kimmswick levee

Mississippi River floodwater held at bay by Kimmswick levee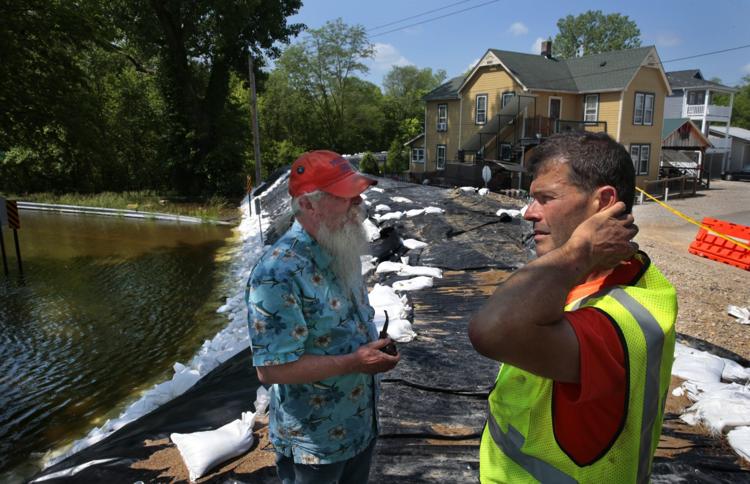 Mississippi River floodwater held at bay by Kimmswick levee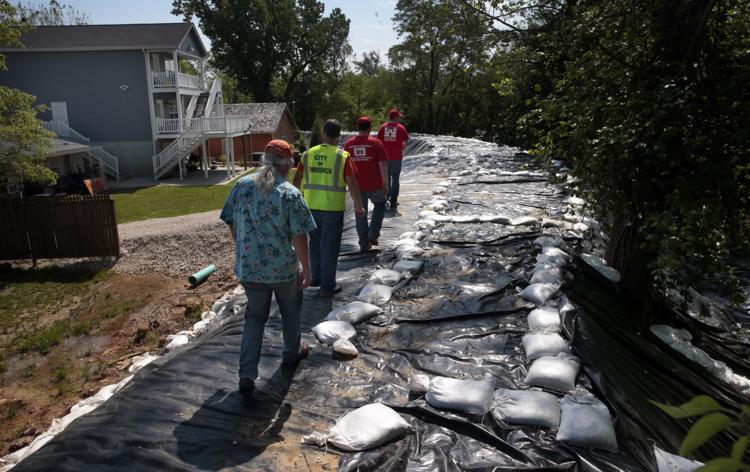 Mississippi River floodwater held at bay by Kimmswick levee
Flood waters in West Alton continue to rise
Portage des Sioux braces for crest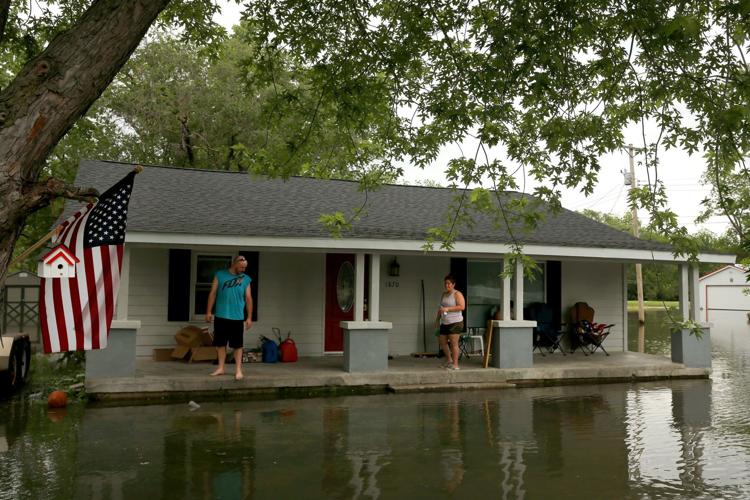 Portage des Sioux braces for crest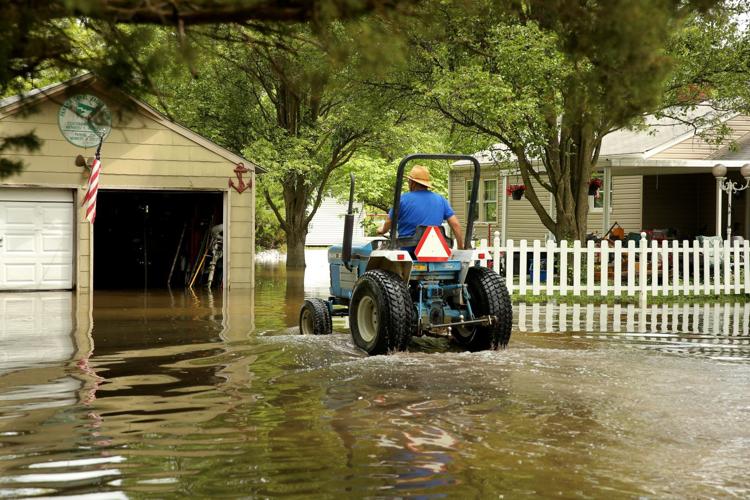 Portage des Sioux braces for crest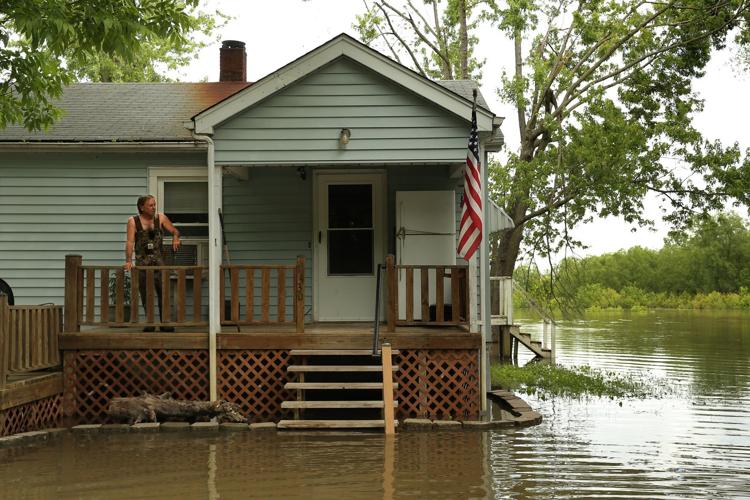 Portage des Sioux braces for crest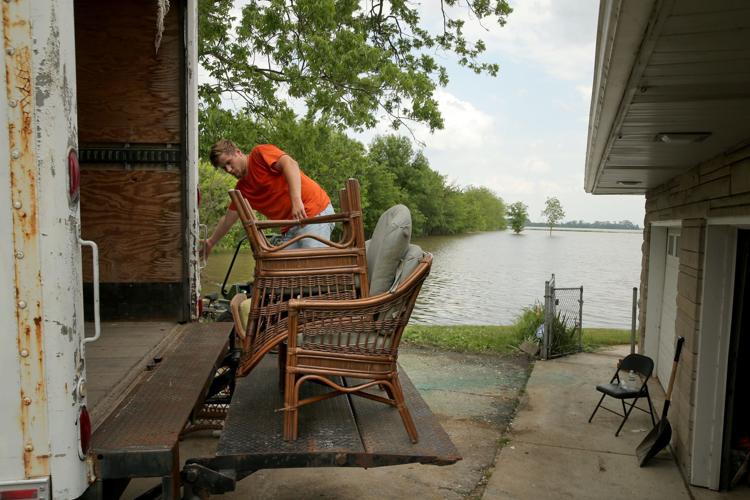 Flood waters in West Alton continue to rise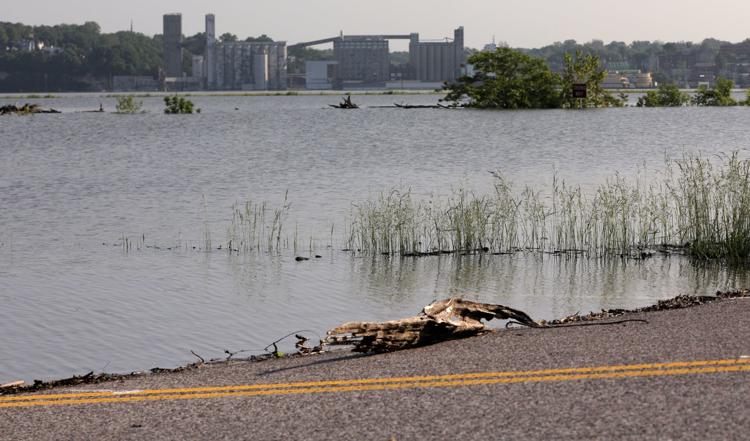 Flood waters in West Alton continue to rise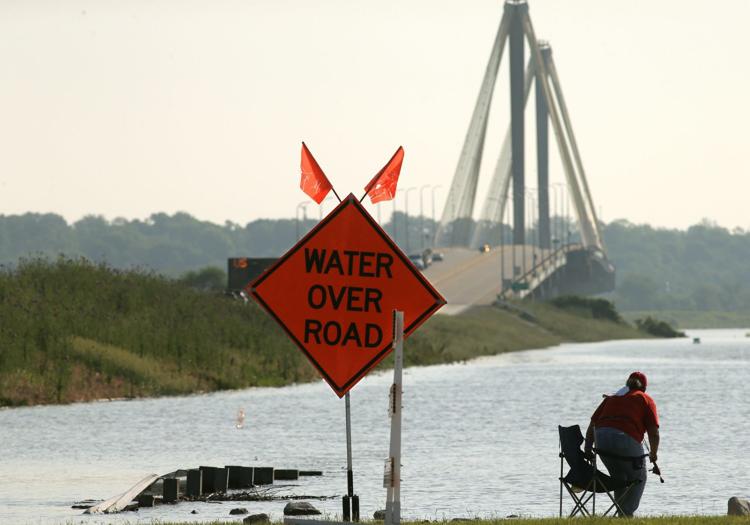 Flood waters in West Alton continue to rise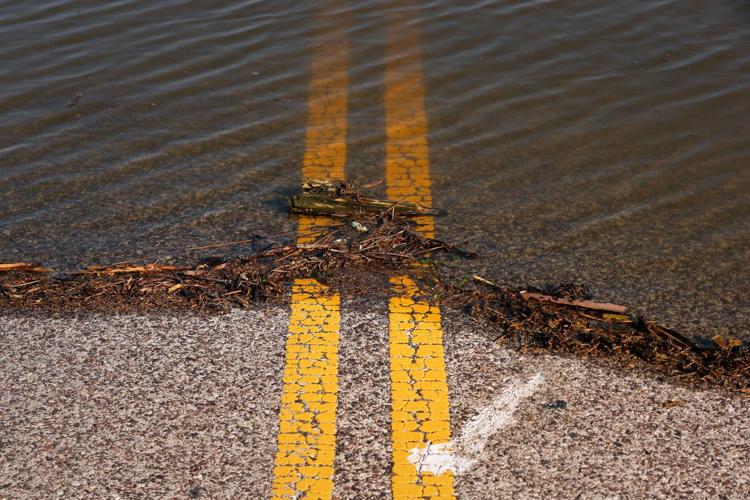 Flood waters in West Alton continue to rise