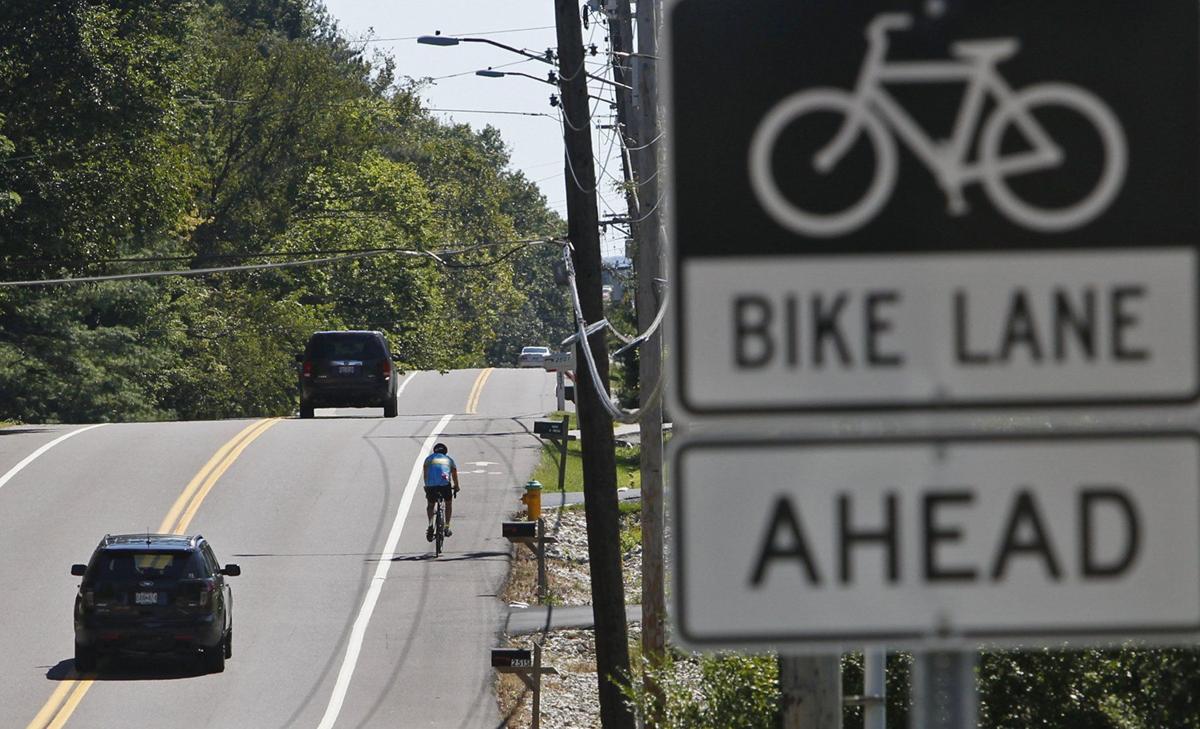 DES PERES • A primitive footpath forged by trappers and Indians once cut across what is now Des Peres. But in 1835, the state of Missouri widened it into an east-west highway that became Manchester Road.
As it grew, Des Peres became less and less a place one could walk or bike across. It's a bedroom community of 8,400 people. Many of them leave it for the day and come home to it at night, and not by foot power. Ninety-seven percent of households own cars.
Many neighborhoods were built for recreational walking, with the city's curvy streets flanked with sidewalks and trails. But car traffic on Manchester Road and Interstate 270 cuts off access to parks, stores and the Lodge recreation center.
That could change if the city adopts some or all of a plan developed by Trailnet to link neighborhoods for pedestrians and cyclists by making some improvements to roads and intersections, including bike lanes and paths for walking and biking, and to encourage more careful driving on side streets.
Under Trailnet's plan, a pedestrian network with sidewalks on one side of the street and a bridge over Interstate 270 is estimated to cost $11.2 million; without the bridge the cost would be $2.7 million. A network of bicycle lanes and greenways through neighborhoods, connected to the Meramec Greenway, would cost an additional $1.9 million.
City officials have described the status of the project as "information gathering." The public is invited to comment on the Trailnet master plan from 7 to 9 p.m. Monday at Des Peres City Hall, 12325 Manchester Road.
The plan has met vocal opposition. Some residents don't like the idea of bicyclists and runners cutting through quiet streets, and they have been collecting signatures on petitions to stop it.
They believe their streets were designed for the residents living there, and not as part of a regional trail system.
One Wednesday night in August, Patricia Sodemann, 85, was closing the blinds of her home off Bopp Road, near Des Peres Park, when she saw something she didn't like. She counted 59 people running by.
"I saw all these people running with T-shirts on," she said. "They were all blue. It was a running club."
She and some of her neighbors in the St. Clement neighborhood believe people are already using the paths and trails laid out in the Trailnet master plan, posted online and in City Hall.
If the plan is built to completion, she and others fear there will be steady traffic of outsiders. Her street would become a "neighborhood greenway" for cyclists from the east heading into Des Peres Park.
A greenway is a street painted with "share the road" markings, along with speed bumps or other "traffic calming" devices used to make drivers more careful.
"Now, if they connect us to Kirkwood and Valley Park and Webster, we are going to have a massive influx of people coming through a quiet subdivision," Sodemann said. "I live on the corner. If anyone wanted to burglarize it would be the perfect spot."
"It's a privacy issue," he said. "People buy homes for the neighborhood and the community. They don't just buy a home, they buy it within a neighborhood because they like the livability of the neighborhood, they like the privacy and they like their neighbors.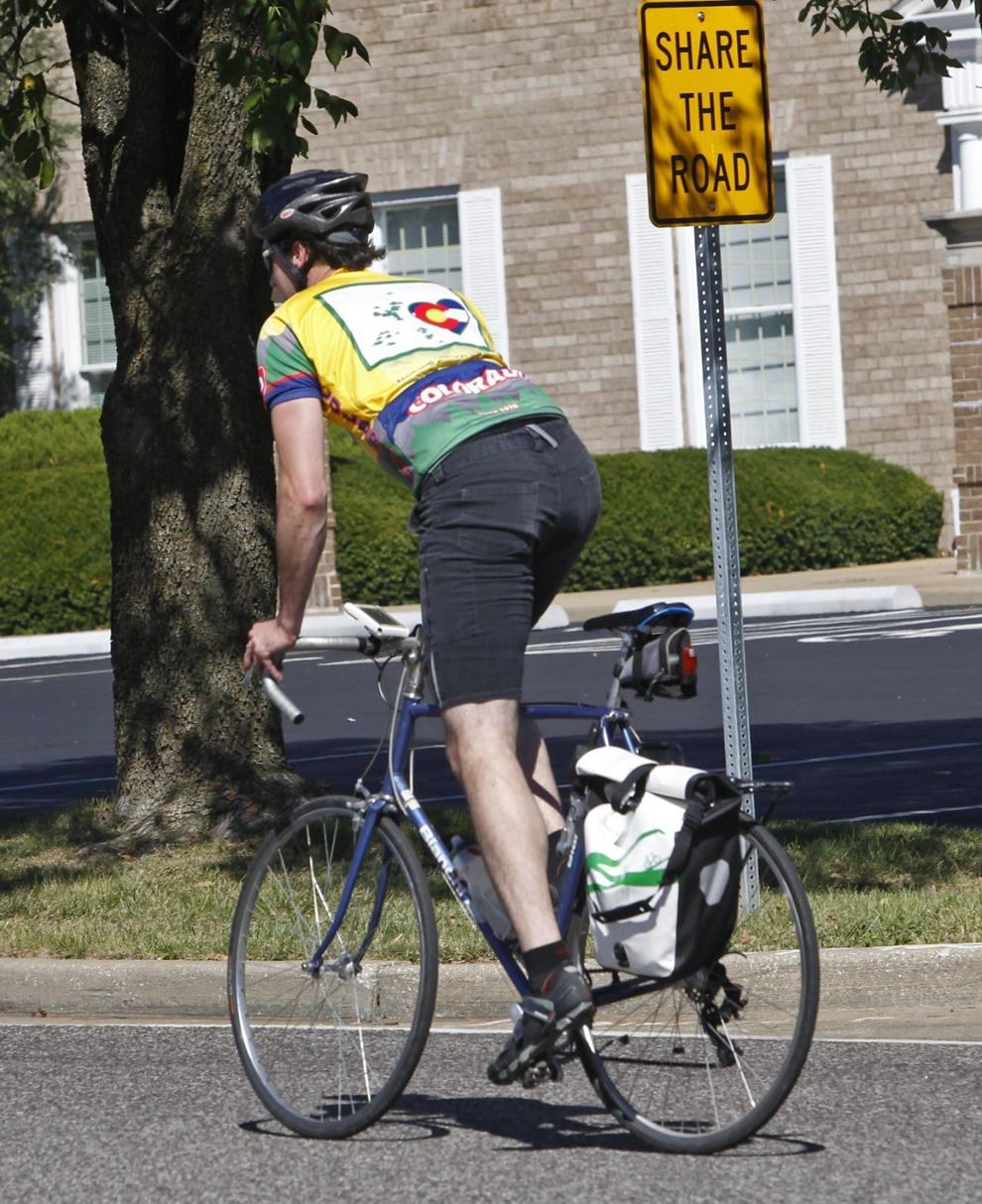 "When you have a lot of outside transients — and that's frankly what this would be — you lose that sense of neighborhood, you lose that sense of security, you lose this sense of privacy."
Des Peres resident Mary Grasse suspects far more people in the city are in favor of better biking and walking access — and will make their opinions known at the public hearing.
"Most of the young people in Des Peres you don't hear from because they assume this is going to happen," she said.
"I believe it's designed to connect places within community and to allow Des Peres residents alternatives for getting places safely, not for non-Des Peres people to come camp out in Des Peres. It's using the outdoor space and giving the community the chance to enjoy their green spaces. I don't see it as another Katy Trail. It's not a Grant's Trail. It's pathways that people already use."