MAPLEWOOD — After more than three years of living in a Maplewood church to avoid immediate deportation, Alex Garcia returned home Wednesday without fear of being separated anytime soon from his family and friends.
Garcia, a Honduran immigrant and father of five, walked out of Christ Church United Church of Christ to sunshine and applause from more than 100 supporters celebrating a milestone in his long fight to remain in the United States, which he first entered illegally in 2000.
"Thank you everyone," Garcia said with his wife, Carly, and children by his side. "Now I'm going to enjoy my family like we're supposed to be."
Garcia is one of dozens of undocumented immigrants across the country who are reuniting with their families after President Joe Biden ordered U.S. Immigration and Customs Enforcement to focus deportation only on immigrants convicted of aggravated felonies or who have been deemed threats to national security.
Biden's order, issued Feb. 18, reversed a hardline stance by President Donald Trump to immediately deport anyone in the country illegally, including immigrants like Garcia who had long been granted temporary stays in the U.S. because they were working people with no criminal records who were married to U.S. citizens, said Javad Khazaeli, a former ICE prosecutor who is now a civil rights and immigration attorney.
"After many conversations with ICE, they explicitly told me that Alex is not a priority; that they will not be using federal resources — because it's a waste of resources — to try to rip a family apart when they can focus on people who are really hurting our communities," Khazaeli said.
Garcia, who returned to the U.S. in 2004, fleeing violence and extreme poverty in Honduras, on Wednesday thanked activists, clergy and public officials who have fought on his behalf to resume life with his family while he petitions for legal status.
"Today, we celebrate my leaving sanctuary and reuniting with my family after being separated for 1,252 days," Garcia, 39, said. "Because of all of your support and the new administration, Immigration and Customs Enforcement made a promise that I am no longer a priority for deportation."
A spokesman for ICE declined comment.
While Biden has signed several executive orders on immigration issues that undo his predecessor's policies, several Republican members of Congress are pushing legal challenges to block those orders.
Garcia said he and other undocumented migrants won't consider their fight over until they are granted permanent protections.
"We are not done yet," Garcia said. "There is still so much work that has to be done and I look forward to being able to join you all out there in the community and continue to fight for my permanent protection."
Help along the way
Garcia, after his second entry to the U.S., found employment as a construction worker in Poplar Bluff, married and started a family, living quietly in the small Missouri town.
But in 2015, he caught the attention of immigration officials when he accompanied his sister to an immigration check-in appointment at an ICE office in Kansas City. There, he was linked to a deportation order issued in 2000, when, as a 19-year-old, he first tried to enter the U.S. illegally.
With the help of immigration attorneys, Garcia was twice granted a one-year reprieve to stay in the country. But in 2017, Garcia's third request for a reprieve was denied.
Rather than turn himself in, Garcia sought refuge in Maplewood under federal guidance that classified churches, hospitals and schools as "sensitive locations" where federal immigration officials should not carry out enforcement actions.
The deportation order prevented Garcia from seeking citizenship with Carly's sponsorship, requiring him to leave the country for 10 years before being allowed to apply for citizenship, his attorney Nicole Cortes said.
"The policies then were just as unjust as they are today and existing law provided no path for Alex," Cortes said. "The last 3½ years, it's just been an endless march to justice little by little, but they have not stopped and neither have those supporting them."
"I want you to know that their persistence, and commitment in this process, and to their family unity, is what has brought them this far."
Carly and the children regularly made the 300-mile round trip between Poplar Bluff and Maplewood to visit Garcia in his small apartment at the church, and eventually moved here to be closer to him. Meanwhile, local officials and even Poplar Bluff neighbors who had considered themselves supporters of Trump's strict immigration policies fought to keep Garcia in the U.S.
Former U.S. Rep. William Lacy Clay, D-St. Louis, filed a private bill in 2019 that would have granted Garcia permanent protection while he pursues legal status, but the legislation failed. On Monday, Clay's successor, U.S. Rep. Cori Bush, D-St. Louis, filed a similar bill.
Carly Garcia on Wednesday thanked supporters for their efforts, and described Bush's bill as a "desperate need" in their fight and in a broader fight for immigration reform.
"These last 3½ years have been very difficult and traumatizing for us," Garcia said. "We celebrate this win today but it's not over; Alex still needs permanent protection."
"The private bill ... that Congresswoman Cori Bush introduced on Monday will grant Alex the protection he desperately needs — that we as a family desperately need. Thank you all so much for your continued support and we look forward to continuing to push for more just immigration laws so that all of the families in sanctuary are free."
In a written statement, Bush credited Garcia's release to activism by his supporters, but said she was committed to passing her legislation.
"This is the power of organizing," Bush said. "ICE has promised not to deport Alex, and we will stop at nothing to ensure that they keep their promise."
St. Louis now home
"They are calling St. Louis home for now, and it will always be home, but that they are going to take some time to figure out what it needs to look like for their family," she said.
And besides, Carly has joined IFCLA in their work advocating for migrant communities in the U.S.
The Christ Church UCC is one of dozens of churches across the country that opened their doors to undocumented migrants like Garcia as immigration enforcement intensified under Trump as well as President Barack Obama, citing faith teachings that prompted them to offer shelter to those in need.
The Rev. Rebecca Turner, pastor at Christ Church UCC, said she was thankful to have been a part of the Garcias' journey, a journey that won't be over until they ensure Alex Garcia is a full U.S. citizen.
"We give thanks for this amazing, persistent, diligent, beautiful, precious family and all they have done to work to stay together throughout this crisis," she said. "Keep our eyes focused on the work ahead."
On Wednesday, Maplewood Mayor Barry Greenberg gave Garcia a key to the city.
"I don't have the power to grant you United States citizenship, but I do have the honor of presenting you with a key to the city and making you an honorary citizen of the city of Maplewood," Greenberg said.
Updated at 6:42 p.m.(tncms-asset)c67e11b6-7568-11eb-9aec-00163ec2aa77[1](/tncms-asset)
Photos: Immigrant leaves Maplewood church sanctuary after threat of ICE deportation lowered
Reunited: Alex Garcia, Honduran immigrant and father, leaves sanctuary in Maplewood church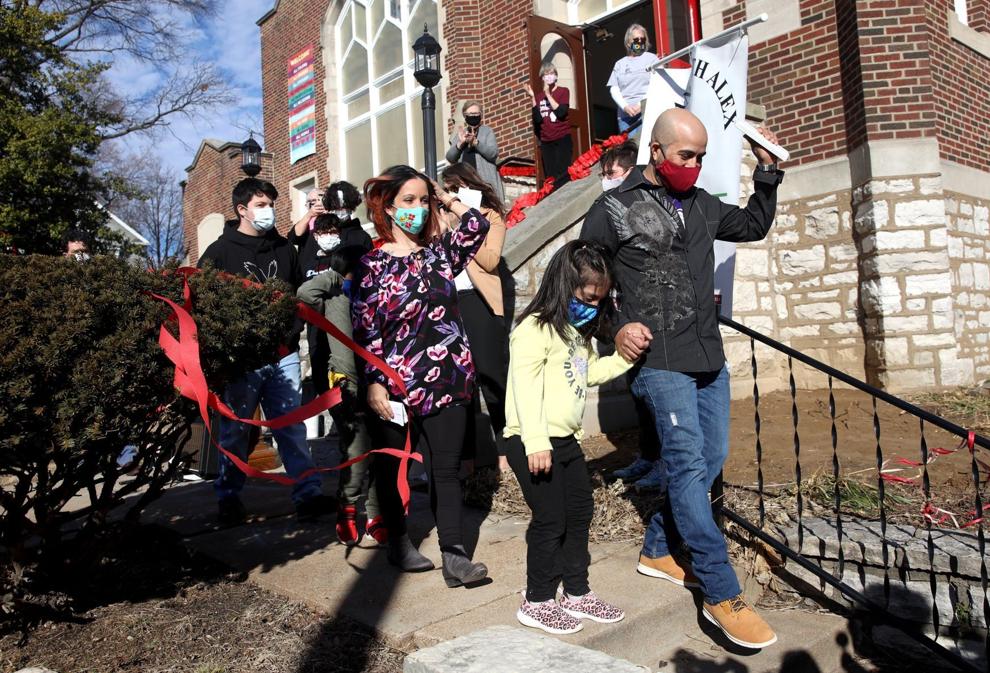 Reunited: Alex Garcia, Honduran immigrant and father, leaves sanctuary in Maplewood church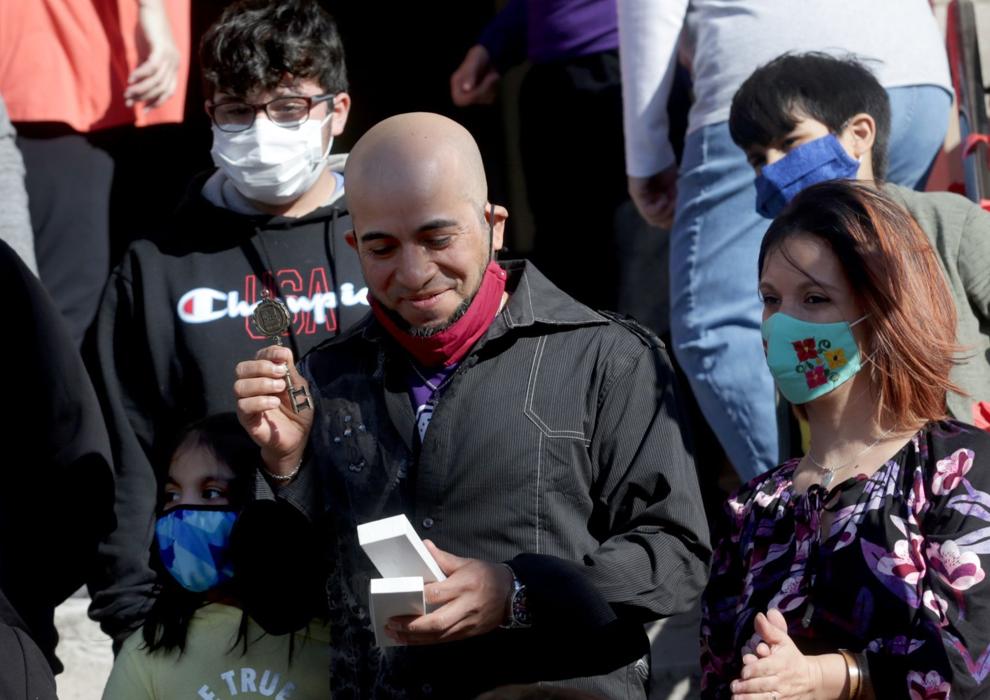 Reunited: Alex Garcia, Honduran immigrant and father, leaves sanctuary in Maplewood church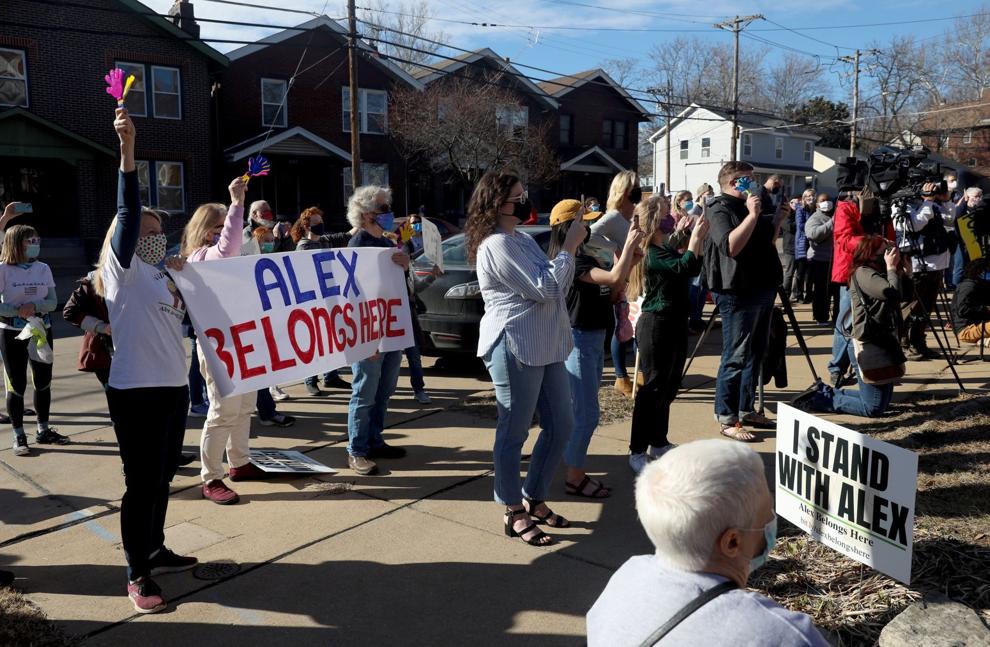 Reunited: Alex Garcia, Honduran immigrant and father, leaves sanctuary in Maplewood church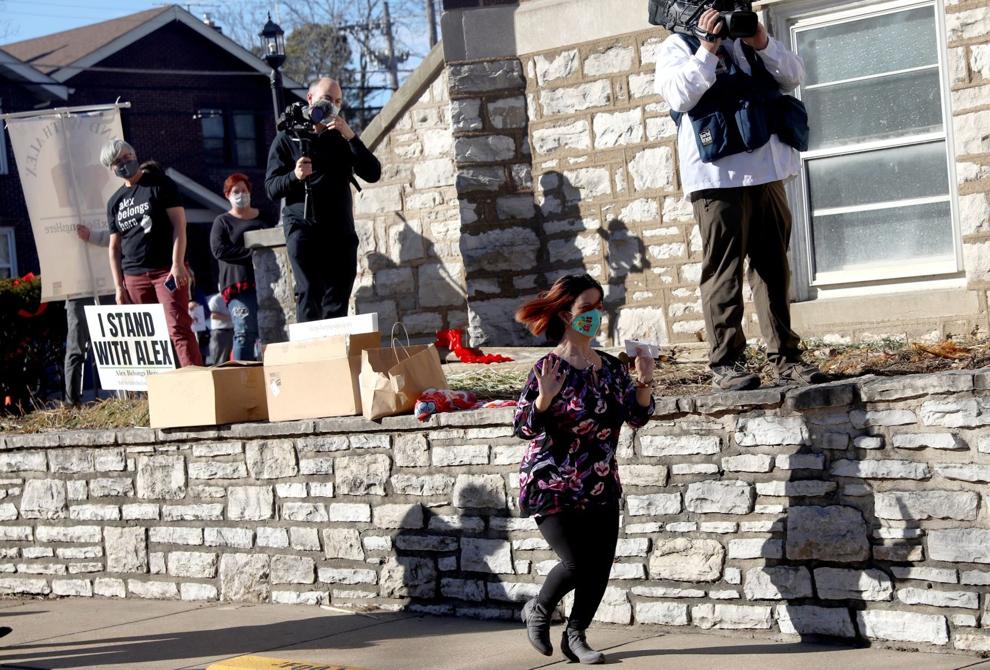 Reunited: Alex Garcia, Honduran immigrant and father, leaves sanctuary in Maplewood church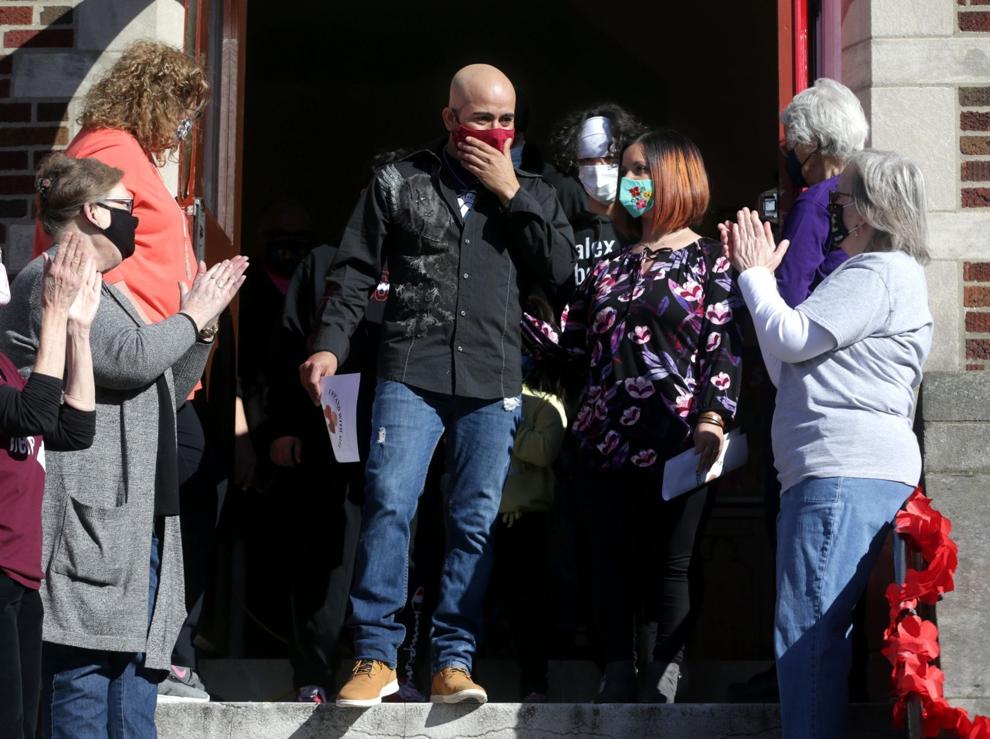 Reunited: Alex Garcia, Honduran immigrant and father, leaves sanctuary in Maplewood church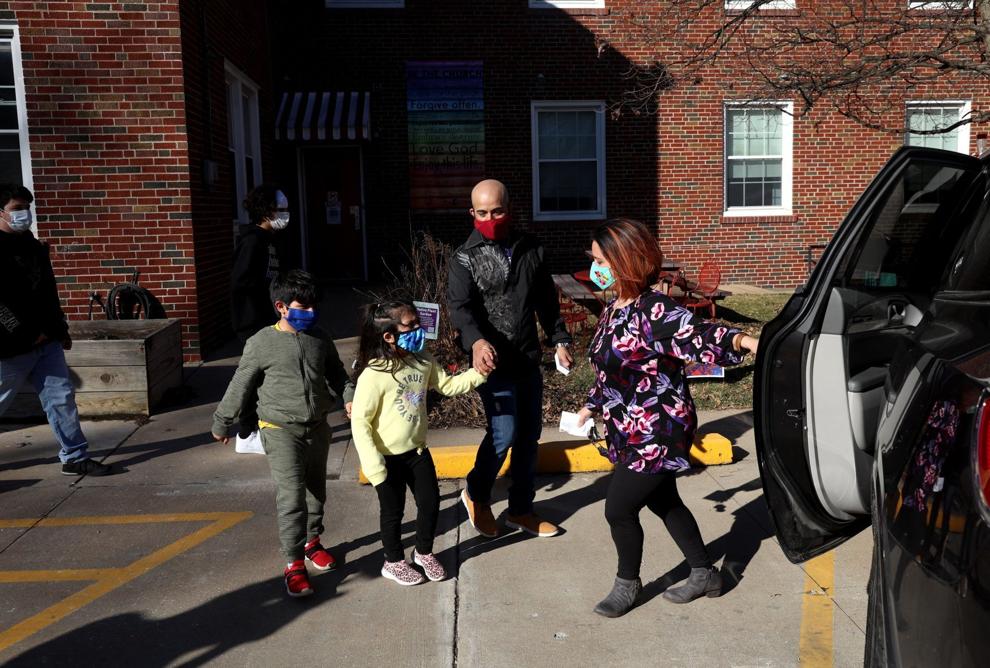 Reunited: Alex Garcia, Honduran immigrant and father, leaves sanctuary in Maplewood church