Ron Olshwanger, the photographer whose 1988 image of a St. Louis firefighter trying to breathe life into a 2-year-old girl won the Pulitzer Prize after it was printed in the St. Louis Post-Dispatch, died April 29, 2018. He was 81.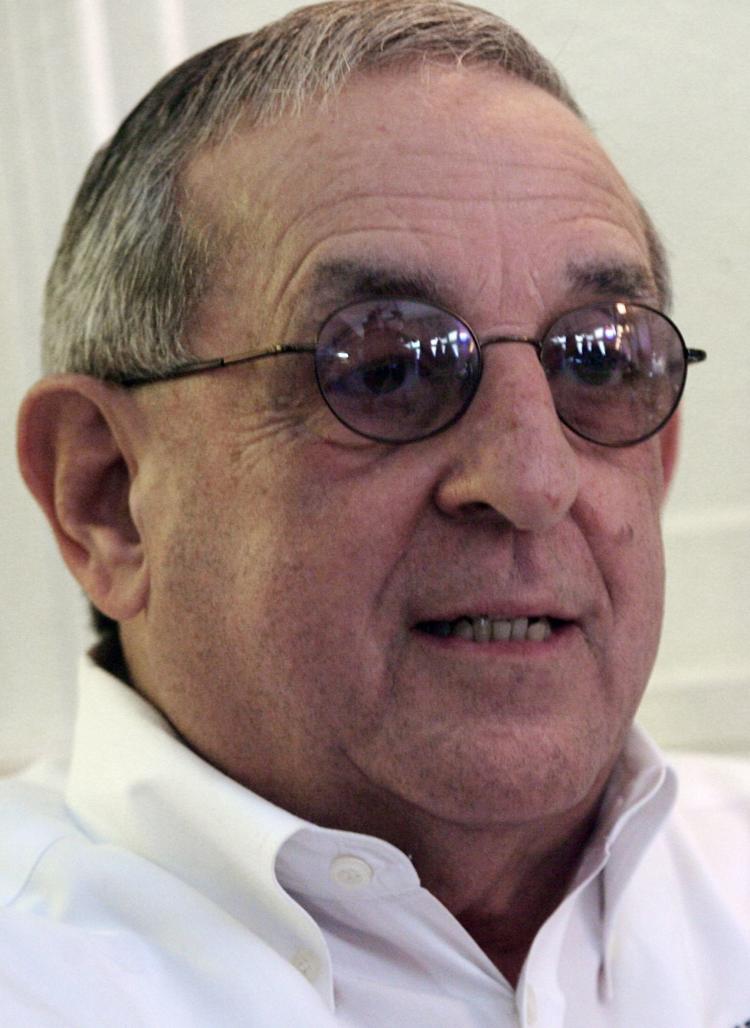 Mr. Olshwanger was a fire district director who took pictures of fires in his free time. On Dec. 30, 1988, he was holding the camera as St. Louis firefighter Adam Long emerged from a burning building in the Central West End with the limp body of Patricia Pettus in his right arm.
Mr. Olshwanger's camera captured an image of Long trying to resuscitate the girl.
The next day, as she clung to life at St. Louis Children's Hospital, the photo ran on the front page of the Post-Dispatch. Before long, it was published in newspapers worldwide. Six days after the fire, Patricia died. The following spring, Mr. Olshwanger was presented the prestigious Pulitzer Prize for spot news photography. Long received a Medal of Honor.
Mr. Olshwanger said in an interview in 2008 that he still received requests for copies of the photo. He said Patricia "did not die in vain" because her photo inspired people to go out and buy smoke detectors.
Twenty years ago today, a lasting bond took root between two men on opposite ends of a camera lens.
The day the photo was published, Mr. Olshwanger went to meet Long at Engine House No. 17, where the firefighter was stationed. Though Mr. Olshwanger had stood just a few feet from the firefighter when he took the photo, Long had no idea it had been taken until he saw it in the newspaper.
The men became lifelong friends. Long and his wife accompanied Mr. Olshwanger and his wife to the Pulitzer ceremony in New York. They appeared on the Charlie Rose show and in media interviews together. Both men said they received hundreds, if not thousands, of letters about the photo, which is prominently displayed in numerous St. Louis-area firehouses and beyond.
"Even after the photograph got all the accolades, Ron would say, 'All I did was take a picture. Adam is the real hero.'"
Mr. Olshwanger was a director for the Creve Coeur Fire Protection District for several years. His wife, Sally, died of cancer in 1991. Their son, Steve Olshwanger, is the fire chief in Maryland Heights. He is also survived by three grandchildren and two great-grandchildren.
A celebration of Mr. Olshwanger's life will be Friday from 6:30 to 10:30 p.m. at the Professional Firefighters of Eastern Missouri Union Hall, 115 McMenamy Road, St. Peters. Memorial contributions may be made to the Backstoppers, 10411 Clayton Road, Suite A5, St. Louis, MO 63131.