It was the mystery of the missing roof.
On Friday, St. Louis resident Laura McInnis discovered that nearly half the shingles on her perfectly good roof were missing. A haphazardly secured tarp covered the damage. A pile of tiles were strewn on her property, with some beer bottles mixed in.
"I had no idea what happened," she said.
McInnis had just moved to Michigan with her husband, Chris McInnis. The couple were set to close the sale of their house in the 5600 block of Rosa Avenue in the Princeton Heights neighborhood.
But on Friday, Laura McInnis was contacted by a watchful neighbor.
"The tarp your roofers put on yesterday is starting to blow up and back," her neighbor texted her.
"What roofers?" McInnis said.
She and her husband soon concluded that a crew started work on the wrong house — their house — then realized their mistake and bolted, she said.
The couple posted in neighborhood Facebook groups asking if anyone had spotted roofers in the area. One neighbor said she thought the roofers drove a blue van and were in the neighborhood Thursday morning.
An insurance agent, a neighborhood leader and a handyman from the area all came out unprompted to help scan the area for the van, said Matt McInnis, Laura McInnis' brother-in-law.
"They were all really into it," Matt McInnis said. "Like the whole neighborhood was talking about it. They were all angry and wanted to find these people."
Eventually the family found a neighbor with a surveillance camera that caught an image of a blue work van rounding the corner, Laura McInnis said.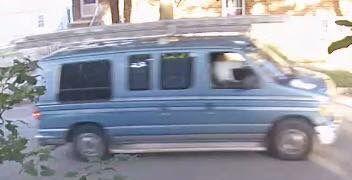 She posted the photo on Facebook on Friday evening and about 24 hours later got the big lead in her case. A neighbor had spotted the van working on Itaska Street, about a third of a mile away from her missing roof.
Matt McInnis went to the street and was searching for the right house when he spotted a U.S. Postal Service worker.
"I thought: The mailman always knows all," Matt McInnis said. "And he did."
The postal worker said he spotted the van himself and pointed to the right house, Matt McInnis said. The McInnis family was eventually able to identify the homeowners and track down the roofing company.
"They were shocked and very apologetic," Laura McInnis said.
McInnis declined to give the company's name because she believes they have now done the right thing, she said. The company completely replaced the roof Monday. 
"It looks great now from the photos," McInnis said. "And they got it done in one day, so that was really nice."