WARREN COUNTY — Dozens of cattle lifted their heads to stare when a Jeep full of cosmochemists pulled into a far-flung Missouri pasture just after 8 a.m. Wednesday.
The Washington University space researchers piled out of the car and surveyed the sprawling field in front of them. It was covered in a thin layer of snow and dotted by cow pies. But it also, just maybe, had a few meteorites hidden in its acres.
The scientists used NASA weather radar data to find the field about 70 miles west of St. Louis, and were almost certain that chunks of a fireball that blazed bright across the region's sky on Monday fell somewhere within a few miles of this pasture.
The pieces — likely the size of a ping pong ball, the shape and color of black rocks — could be anywhere in the area.
Nan Liu, a physics professor originally from China who studies stardust, squinted and looked into the distance.
"This is going to take a long time," she said.
Though the odds were against them, the scientific value could be great, said Ryan Ogliore, whose research at Washington University in part takes information gleaned from meteorites to study some fundamental questions about the history of the solar system — like what causes the spread of water between celestial bodies in order to make them fit for life.
The group also included French postdoctoral researcher Lionel Vacher, his wife, Julie, and their spotted dog, Irko.
"Maybe he will smell it out," Vacher said, nodding toward the eager dog. After studying meteorites for months, Vacher saw the bright flash of the meteor Monday while walking Irko.
Without much fanfare, the four scientists headed into the field. Ogliore jogged ahead to look for signs of anything big, while the other three tromped through the field scanning the ground.
Chances are the meteorite would be the most common type, known as chondrite, but the orbit of the meteor meant there was a small possibility it could even be a piece of Mars fallen to earth.
"We're spending billions on missions to get samples from Mars and it's possible a piece of the planet could have fallen here in this cow pasture," Ogliore said.
The competition
After a couple hours, the scientists encountered a bit of unexpected competition when a Honda sedan with Arkansas plates rolled into the pasture. Two men wearing hunting-orange sat inside.
These weren't scientists, but part of the often profitable meteorite hunting business.
Steve Arnold, a costar of three seasons of the reality TV show "Meteorite Men" on the Science Channel, was behind the wheel. Lance Schrumpf, Arnold's assistant and neighbor who runs a crystal jewelry business, sat shotgun.
Using the same radar data as the researchers, Arnold drove four hours from his home in Eureka Springs, Arkansas, to search the area. For reference, he had a plastic case in his coat pocket holding a meteorite, distinctive by its black crust, that he'd found on an earlier trip.
Arnold has been in the business for 27 years and claims he's found thousands of meteorites, including his most famous — a 1,435-pound meteorite he sold for, in his opinion, the too-little sum of $300,000.
Arnold and Schrumpf entered the hunt using magnets on sticks to scan the ground, hoping the meteorites, which often contain metals, would stick to them.
Not all magnetic rock are from space though. Arnold held up a piece of black asphalt that stuck to his magnet.
"This is what we call meteor-wrong," he said. "There's too many air bubbles. There is no air in space." He added: "It's like cosmic fools gold."
Arnold sells his finds to museums, scientists and collectors. They can range in price dramatically depending on rarity and size.
Ogliore said scientists are split on whether these for-profit meteorite hunters help or hurt the field. Some of their methods can lessen the scientific value of their finds. Magnets, for instance, can erase the "magnetic signature" of a meteorite.
"Overall I think that they are good though," Ogliore said. "If there wasn't a market for them, no one would be looking. A lot of meteorites would never be found."
New pastures
Sometime before noon, both the for-profit and for-science hunters moved to another set of cattle-filled pastures after data calculated by a "dark flight model" suggested wind may have changed the path of the meteorite.
The researchers waded through grass so thick it made spotting a small rock doubtful.
Most meteorites are found in Antarctica and other deserts, prime spots because meteorites that have fallen over thousands of years are preserved, and also easier to find without much cover from vegetation — unlike in this Missouri field.
Seven-and-a-half hours after they started, the scientists called it quits.
There was daylight left. But the hunters were exhausted from miles of walking.
And so they packed up, empty-handed.
"You can't find it if you don't look," Ogliore said.
He said they might try again another day.
With all the meteorite-prospectors gone, the cattle returned to munching grass in peace, unaware that a bit of outer-space might be among them.
Searching for meteorites
Searching for meteorites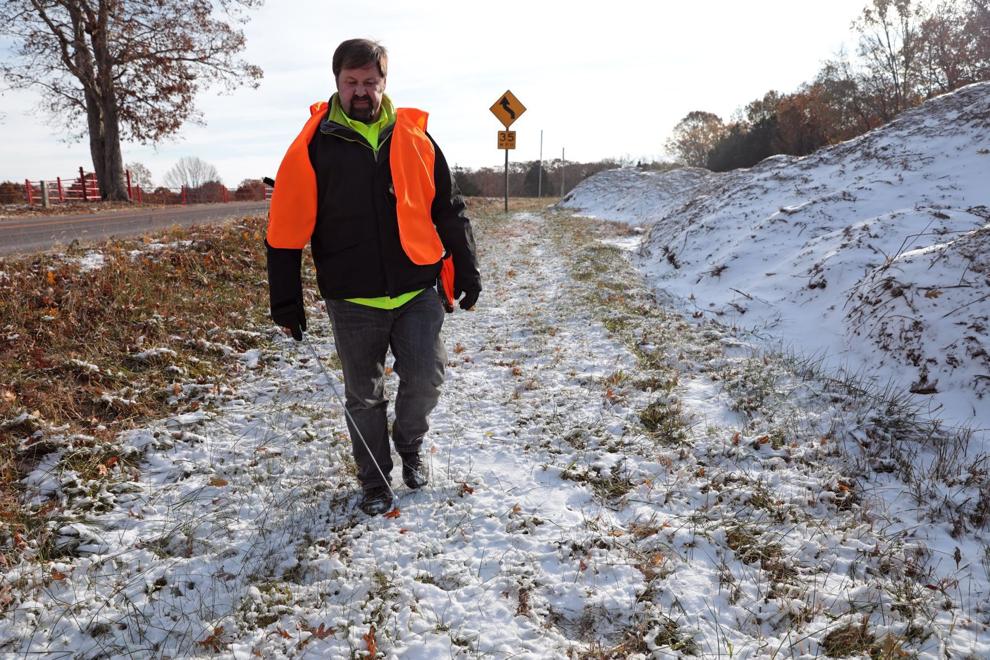 Searching for meteorites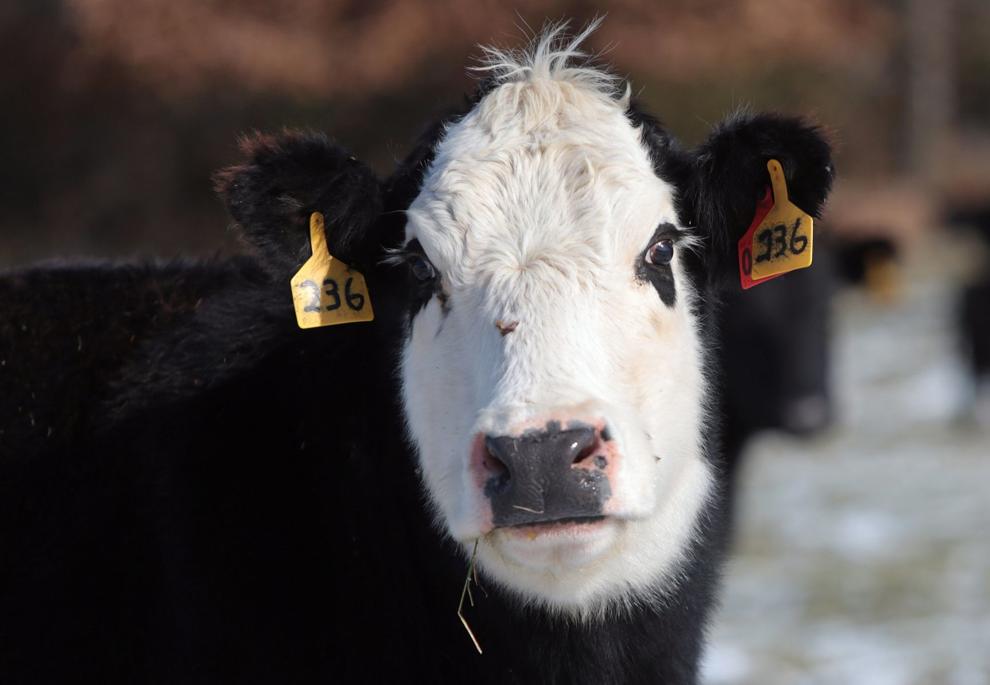 Searching for meteorites
Searching for meteorites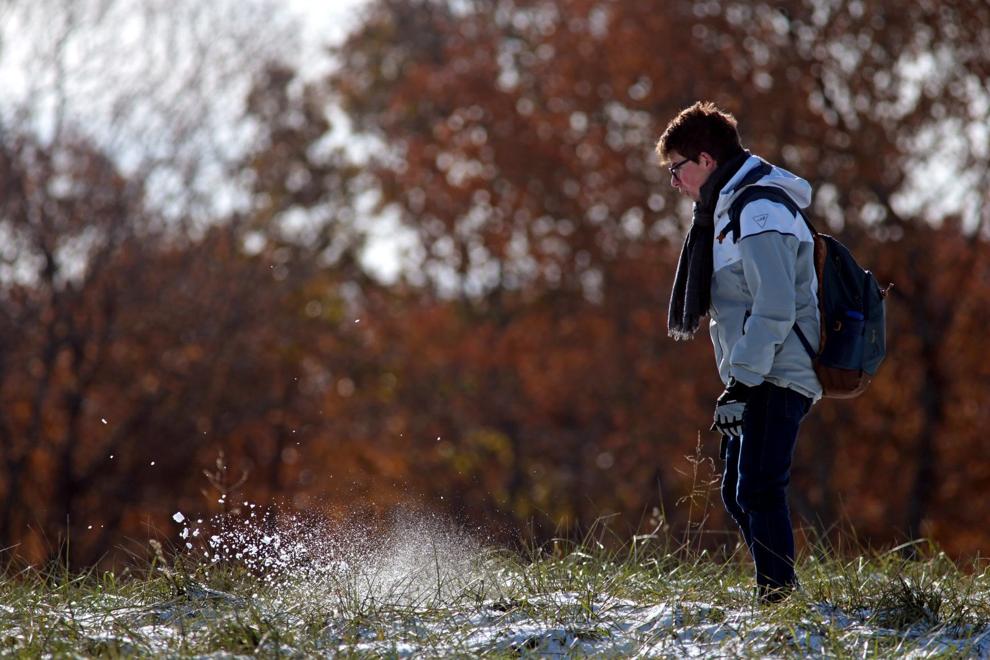 Searching for meteorites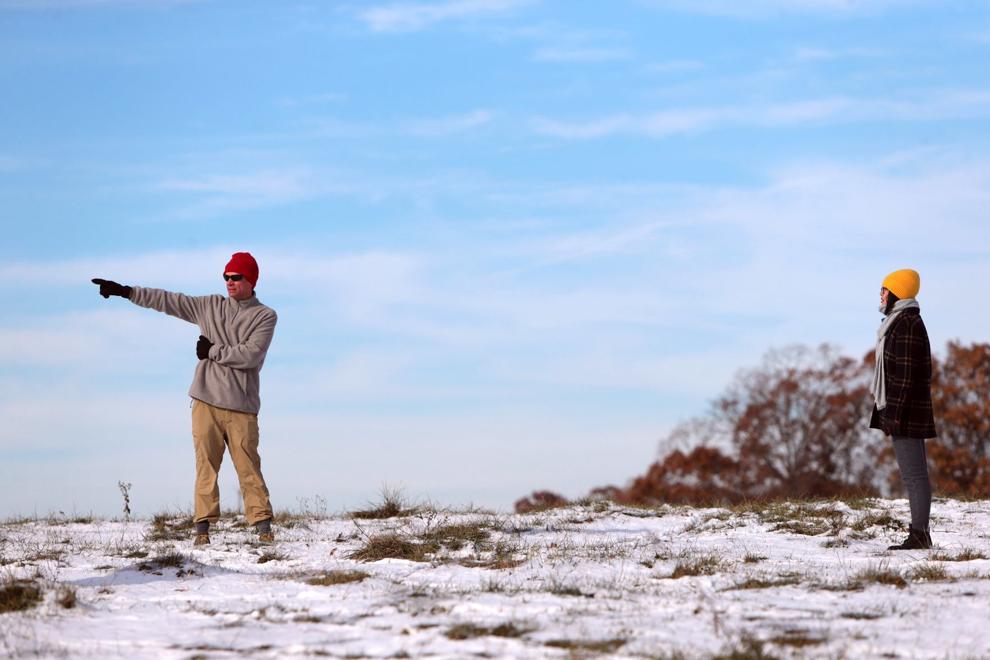 Searching for meteorites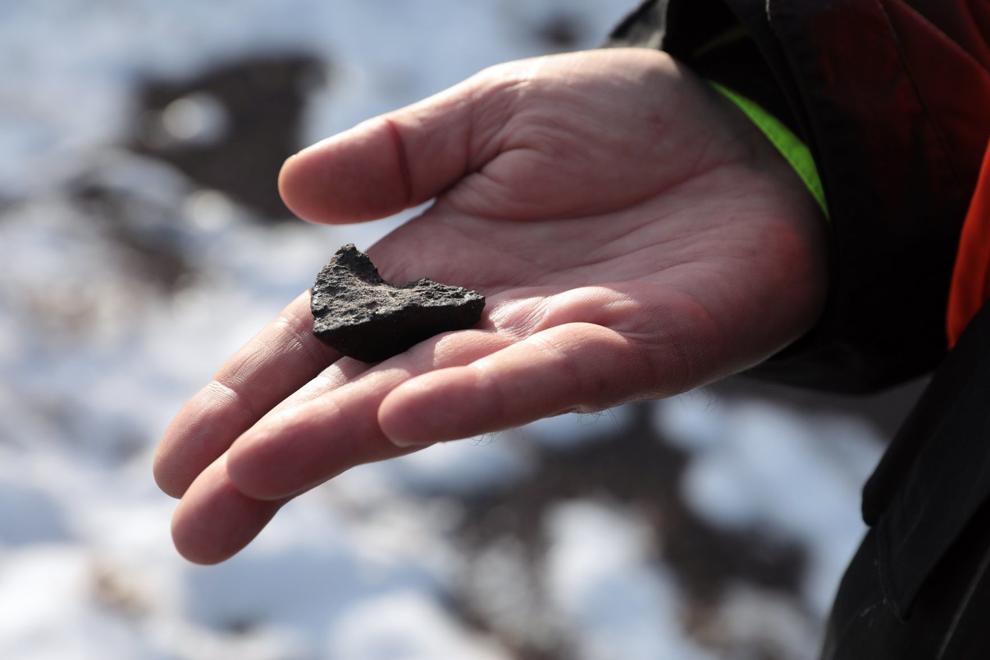 Searching for meteorites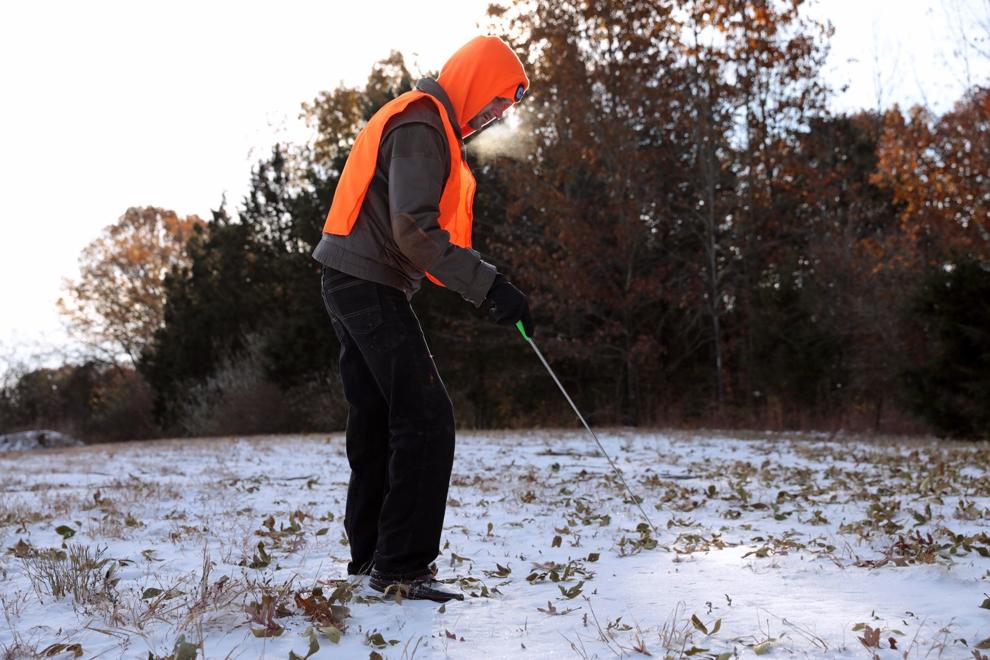 Searching for meteorites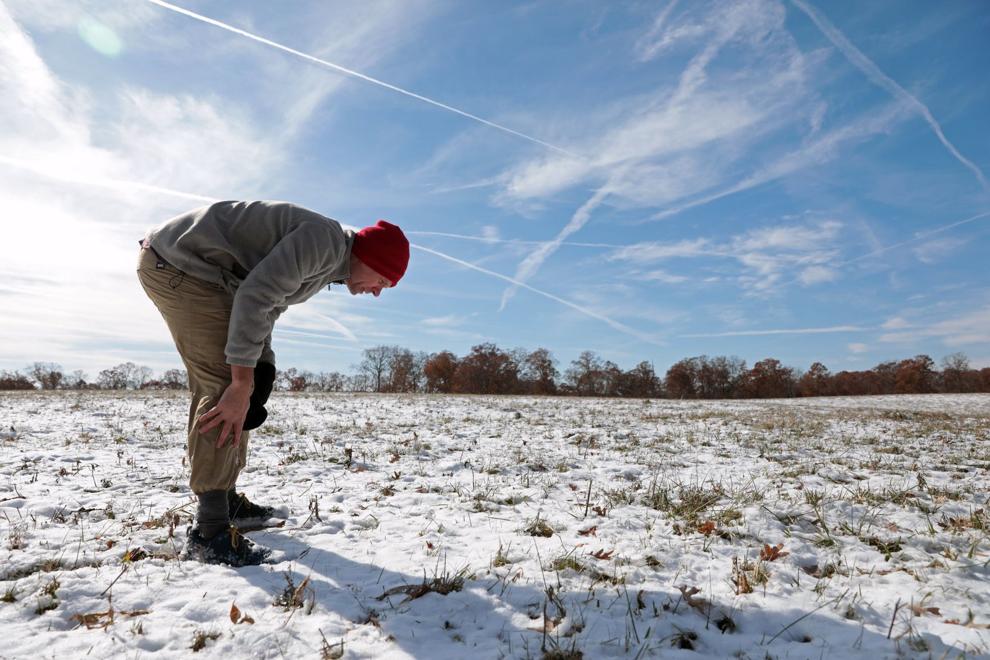 Searching for meteorites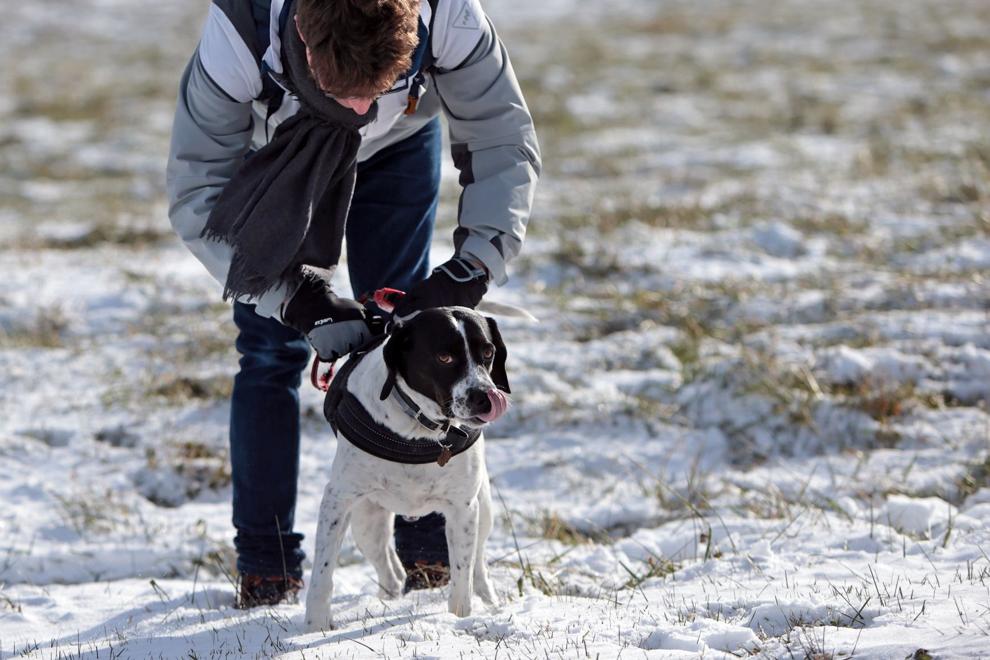 Searching for meteorites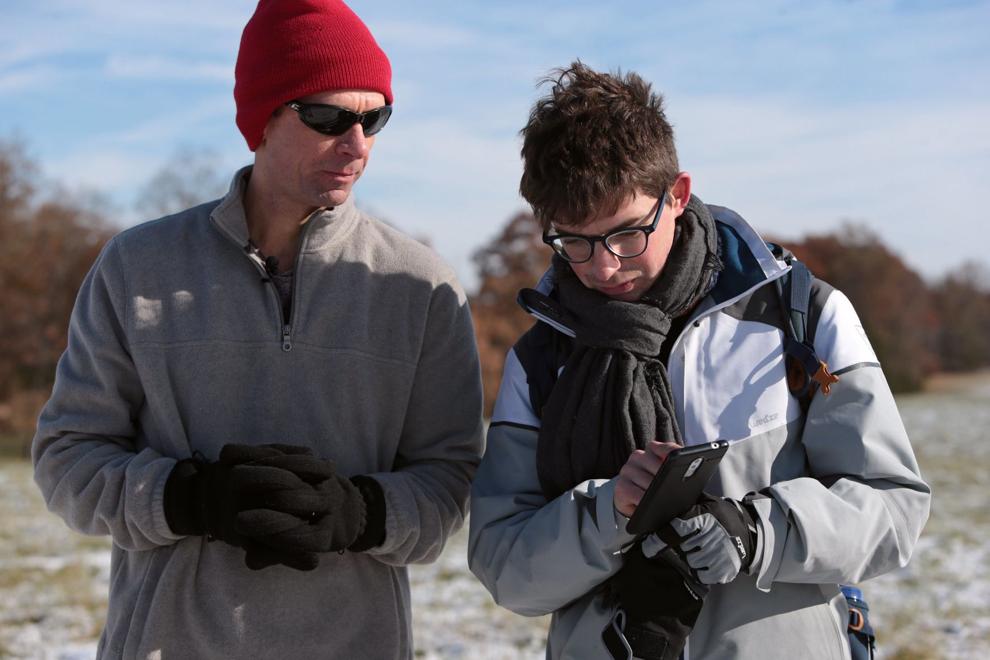 Searching for meteorites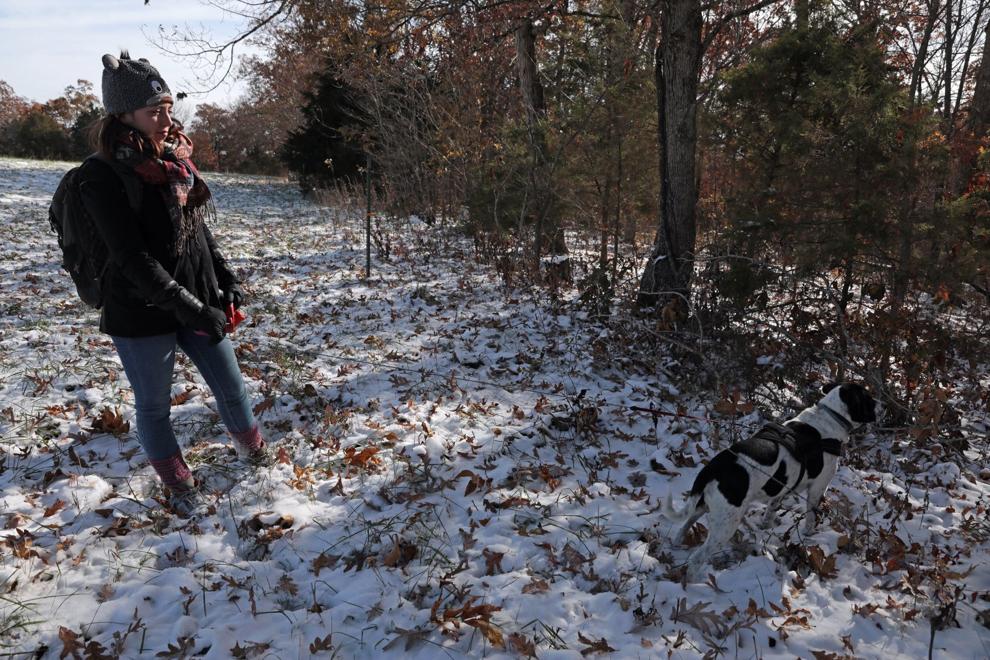 Searching for meteorites