ST. LOUIS • Days after a storm tore off part of the roof the historic Old Cathedral in downtown St. Louis, the cathedral will resume services Thursday ahead of Easter Sunday. 
Services resume at 5:30 p.m. Thursday at the cathedral, which is the first one west of the Mississippi River. The cathedral building was completed in 1834 on riverfront land set aside for a church location since the city's founding in 1764.
A top layer of the roof, more than 100 years old, was blown off the west side of the building early Sunday in a windy rainstorm that also downed trees, power lines and a large sign marking the entrance to the Grove neighborhood in addition to leaving thousands of Ameren customers without power in the morning. 
Wind gusts of more than 60 miles per hour had blown the layer of lead-coated copper off the west side of the building by Sunday morning. Another large section of the east side started to slide off hours later but was secured and removed. The storm cancelled Palm Sunday services, which begin Holy Week for Christians.
Water leaked through some parts of a layer of wooden decking under the roof covering, causing minimal damage to the plaster ceiling and some statues inside the cathedral, St. Louis Archdiocese spokesman Peter Frangie said. The ceiling and statue will be repaired. 
Roofers have since installed a watertight sealing on the roof so services can resume, Frangie said. Fully replacing the roof could take up to 13 months as the Archdiocese works with the National Park Service to ensure the replacement "respects the historical nature" of the cathedral, he said.
The roof was not part of a $12 million restoration of the Old Cathedral in 2013. A sculptor who helped restore the statues that year will help repair them in coming weeks, Frangie said. 
Farngie did not know how much it will cost to make the repairs but said the Archdiocese would have an estimate in a few weeks. 
The Archdiocese will make some money in return for the copper material in the top layer of the roof that blew off in Sunday's storm, but Frangie did not have an estimate of how much the copper would be worth, he said. 
Services at the cathedral through the weekend include a 12 p.m. service on Good Friday; a vigil service at 8 p.m. Saturday; and three services Easter Sunday at 8:30 a.m., 10:30 a.m. and 12 p.m. 
---
The storm also damaged a sign marking the Grove neighborhood
Wind Damage at the Old Cathedral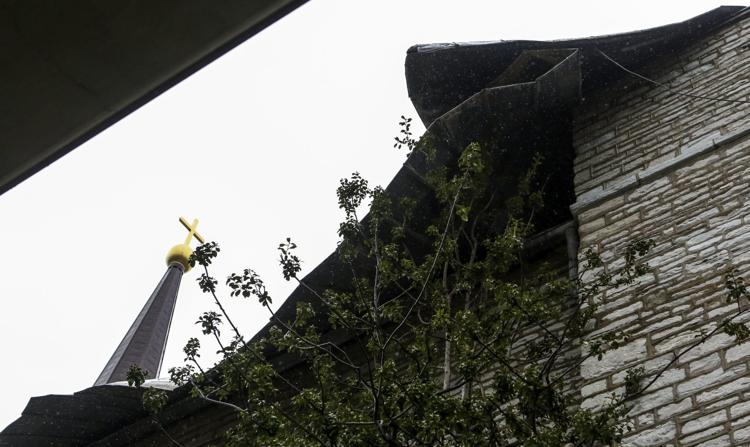 Wind Damage at the Old Cathedral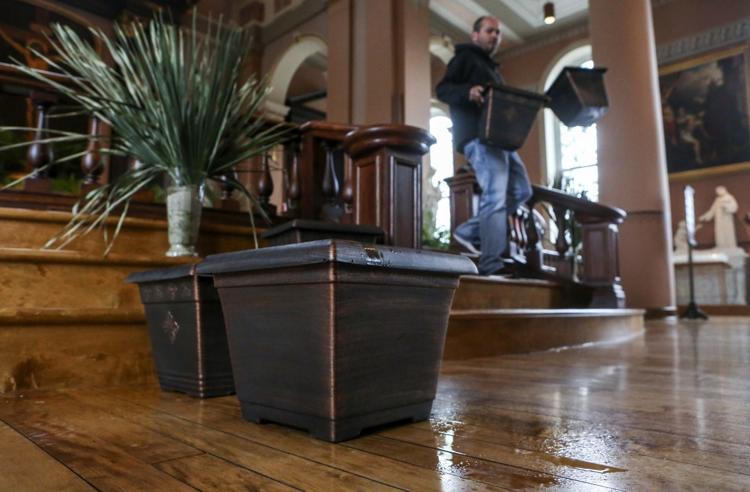 Wind Damage at the Old Cathedral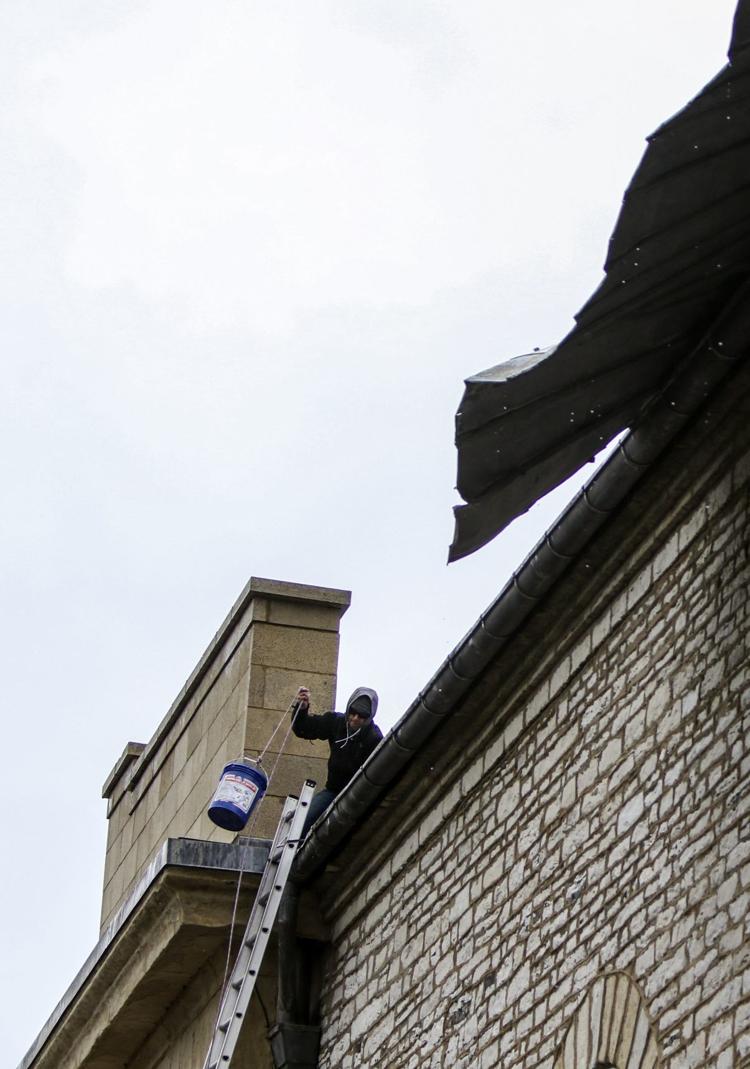 Wind Damage at the Old Cathedral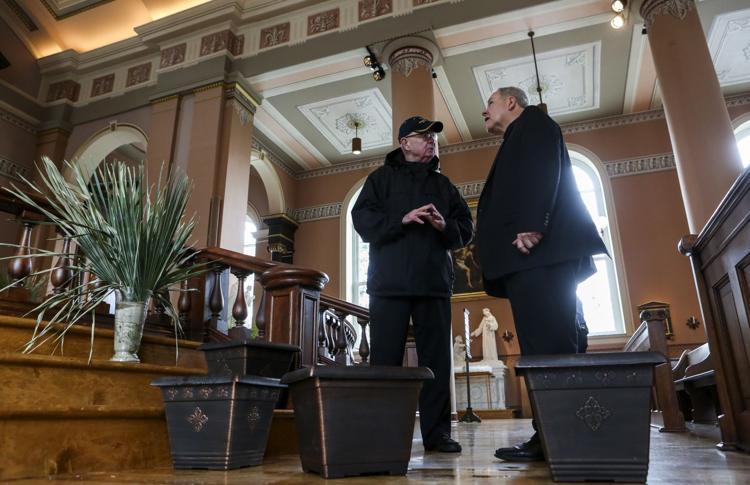 Wind Damage at the Old Cathedral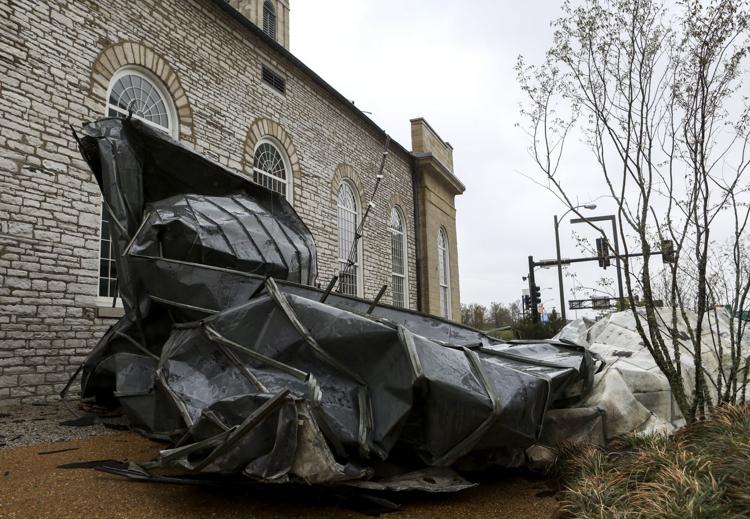 Wind Damage at the Old Cathedral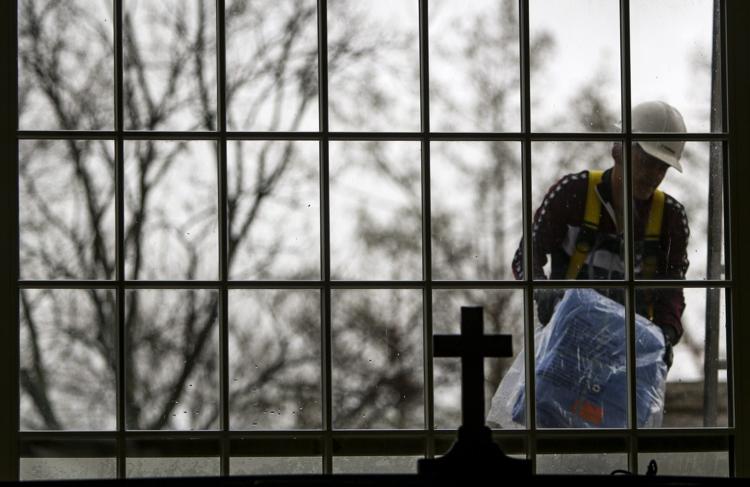 Storm damage from strong winds in St. Louis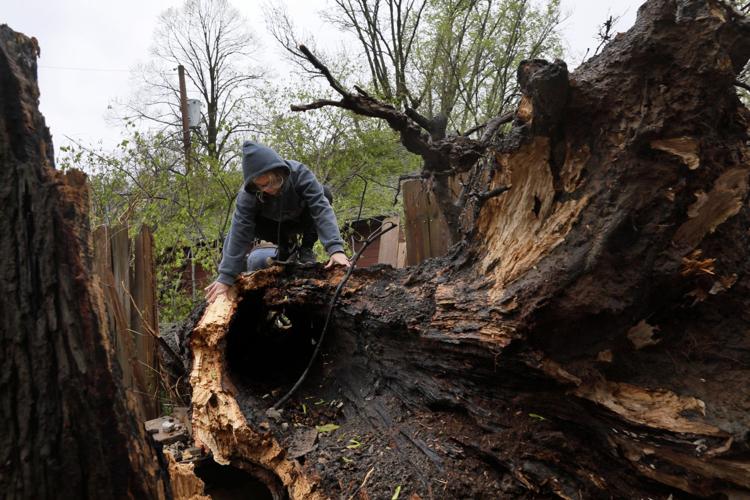 Storm damage from strong winds in St. Louis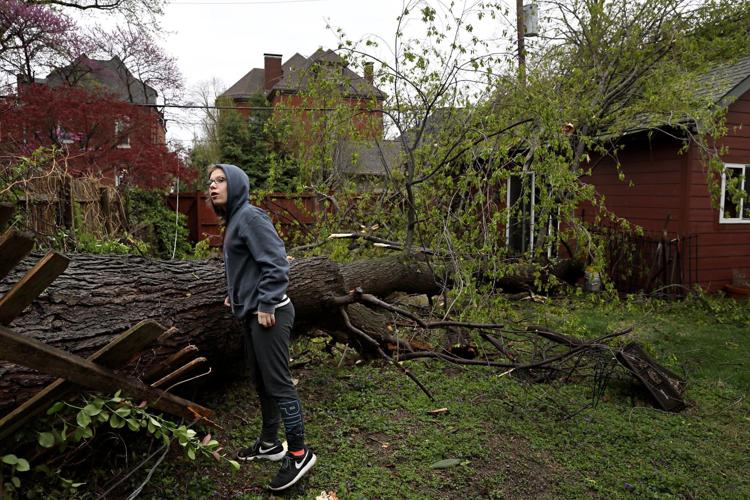 Wind Damage across St. Louis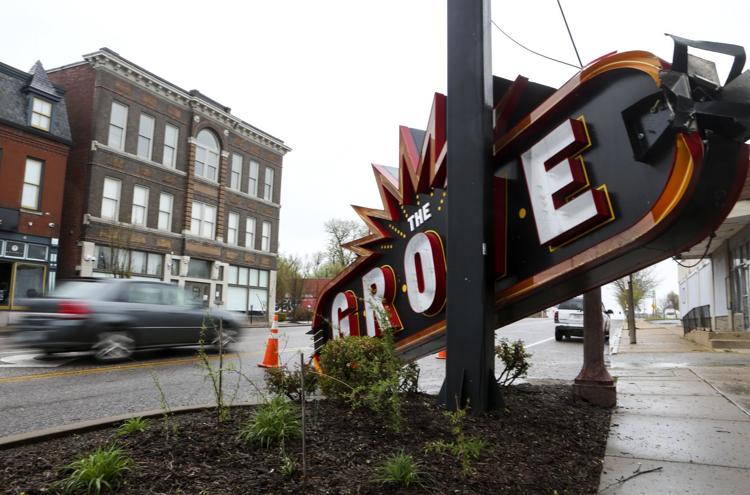 Wind Damage across St. Louis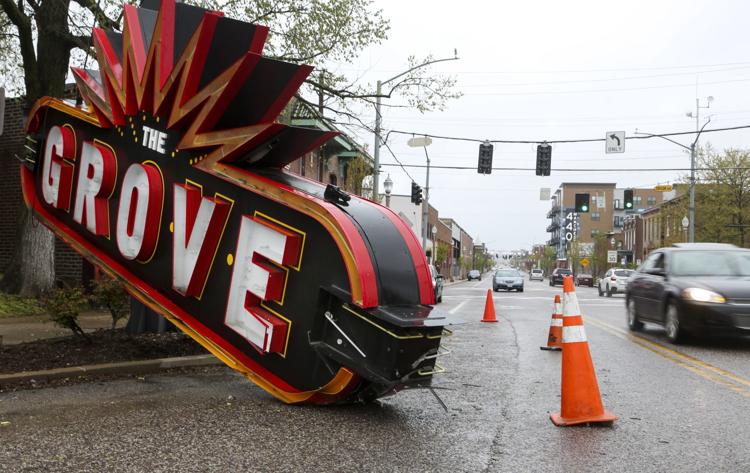 Wind Damage across St. Louis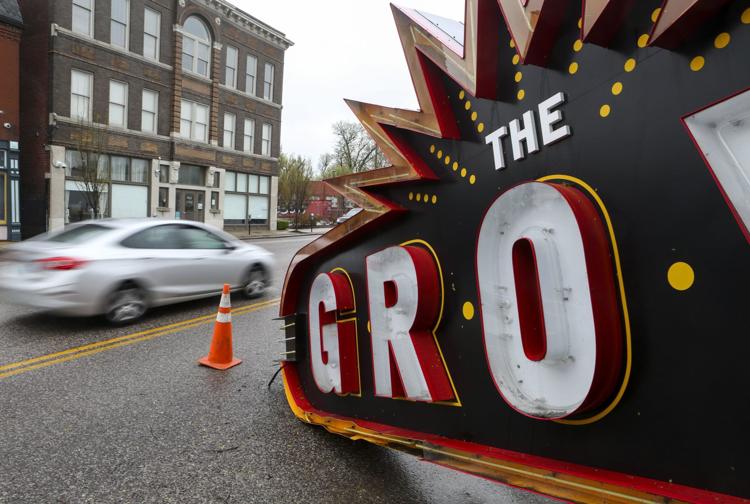 Wind Damage at the Old Cathedral