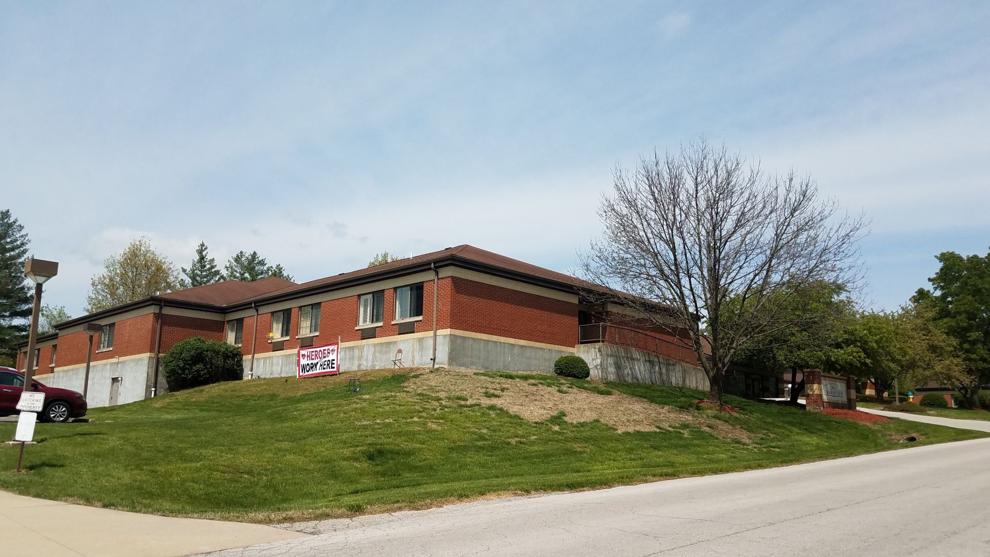 WASHINGTON, Mo. — John W. Kolditz, a former Eagle Scout, Baptist deacon and engineer who'd developed a plastic material used in brake fluid reservoirs, didn't want to rely on a walker, let alone be in a nursing home. At 85, with a crop of grandchildren, he was on the move.
"He often tried to do things he shouldn't do, even when he was home," said Minnie, his wife of 63 years.
A recent bout with pneumonia landed Kolditz in Grandview Healthcare Center, a nursing home in Washington, Missouri, at the least opportune time imaginable. On March 18, while trying to get out of bed there without help, he fell and broke his hip.
New York City, Seattle and other areas were already scrambling to contain the coronavirus tidal wave. St. Louis was about to log its first known death from the infectious disease. Grandview took precautions, including stopping visits, but there was still a sense of disbelief that COVID-19 would get into the 102-bed facility and take over, according to interviews with three employees who gave glimpses of what unfolded over the past two months. The employees spoke only on background, because they were not authorized to grant interviews.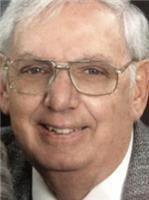 Kolditz ended up having surgery at Mercy Hospital Washington and spent three days there before returning to Grandview on March 21 to recover. He and the other residents were supposed to stay in their own rooms. Therapists, nurses and other staff wearing masks and rubber gloves could come and go. The full regalia of personal protective equipment that is now synonymous with the pandemic wasn't yet in use.
Around that time, Mercy said it would cancel elective procedures to diminish unnecessary risk to exposure and was building an isolation area for possible COVID-19 patients at the emergency room.
On March 21, Washington's newspaper, the Missourian, reported a Mercy employee had tested positive. The next day, Mercy said patients and co-workers "who may have been in contact with this provider are being contacted."
Kolditz was groggy and had a wet cough, which didn't seem out of the ordinary for an elderly person post-surgery. But on March 26, five days after returning to the nursing home, a frightening reality fell into place.
A Mercy record surfaced indicating that a message had been left somewhere for Kolditz, recommending that he quarantine because he was possibly exposed to an emergency room doctor who'd tested positive for COVID-19. Mercy said Friday that it found no connection between the health care provider in question and the Grandview patient who was in the hospital, but declined to say if a warning had been sent to Kolditz.
"It was sheer panic," said one Grandview employee familiar with the situation.
The elderly are among the most vulnerable to the disease, and employees were working with them in close quarters — bathing, feeding, helping them in the bathroom. After Kolditz tested positive, everyone was tested. Dozens became infected.
Some of the staff were sickened, but most were asymptomatic. With approval from state and Franklin County health officials, they helped staff a COVID unit on the southern wing of the nursing home that quickly filled up.
On April 3, Kolditz was the first of 12 Grandview residents — ages 67 to 99 — to die from COVID-19. Minnie said her husband had good care. She said the nurses had called to give her updates as his condition declined.
"There was one nurse there towards the end," she said. "He must have realized what was happening. He was getting a little scared. He wanted to hold her hand. He held her hand for much of her shift. They really tried to comfort him and make things easier."
A different surge
Situated at the edge of a Washington city park, Grandview has been a popular choice for decades, several residents and officials said. It's currently owned by Washington N&R LLC, which was organized in 2000 by James Lincoln, according to state records.
Neither Lincoln nor the president of Health Systems Inc., which manages dozens of nursing homes in Missouri, could be reached for comment.
Franklin County Presiding Commissioner Tim Brinker, who speaks on behalf of local public health officials, has repeatedly pointed to Grandview in his daily briefings.
"It's the majority of our active cases," Brinker said. "People need to know that it's not blowing up all over Franklin County."
Of the 50 active cases in the rural county on Friday, 38 were in two long-term care facilities, mainly Grandview, which has struggled to contain the virus to its COVID-19 unit. Grandview residents account for all but two of the deaths in the county.
Brinker said he didn't know how or why Grandview has been hit so hard.
"The droplets spread," he said. "By who, we'll never know. No matter what has gone down, we focus on the now and tomorrow, not yesterday."
Grandview employees saw a different surge than expected. Some of the infected residents didn't show symptoms until about 10 days after testing positive. Rather than being racked by respiratory failure, they stopped eating and drinking, grew weak and dehydrated.
Some were already in hospice care. Others had been able to get up and down on their own in the preceding weeks.
"They die just as peacefully as anybody else would," said one employee. "We ensure they have comfort medicine. They aren't gasping for air."
When someone gets close to dying, they try to move them to rooms with windows facing a rear courtyard. Families can gather outside, while nurses hold the hands of their loved ones.
"I come home and cry," said one employee who has seen this play out.
At one point during a particularly rough patch, the employee told a co-worker that they were going to have post-traumatic stress after this is over.
"We are used to seeing people pass away because they are elderly and it's their time," the employee said. "We are not used to a mass group of them dying. It's hard to watch the families through the windows. They can't talk to them. They can't touch them. They can't whisper their last goodbyes to them."
Grandview typically has 75 employees; about 20 quit in recent months. Since April, anyone working in the COVID-19 unit gets $20 an hour extra in hazard pay and $10 an hour extra to work in the other areas. Many are working 80 and 90 hours a week. At least one employee refrained from seeing family for more than a month out of fear of exposing children to the virus.
"The hardest part for me is watching people we care for die," the employee said. "I've always thought that people who take care of people in hospitals have it easier because when (patients) die they are strangers. We know everything about these people, down to the texture they don't like on their blankets, to their families."
'They failed miserably'
While some families have been understanding and appreciative of the help at Grandview, others have criticized the facility for poor communication and failing to stop the spread of disease. One family filed a complaint with the state, alleging elder abuse.
"If they would have followed protocol, they wouldn't have infected the whole place," said Rocky Parks, whose mother, Edith L. Woodcock, died April 12 at Grandview from complications of COVID-19.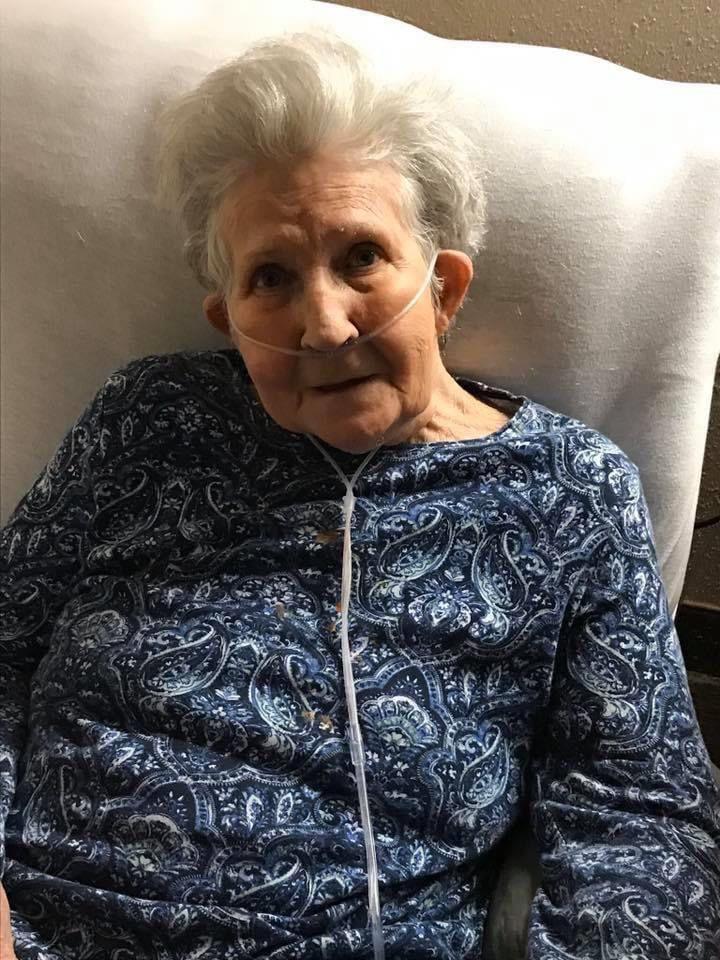 She was 79. Before retirement, Woodcock made gas pump nozzles at Husky Manufacturing in Pacific. She enjoyed flowers, birds, square dancing and supporting veterans, according to her obituary. Relatively young to be a nursing home resident, Woodcock had osteoporosis and had suffered a few falls, said her daughter, Valerie Johnson, who shared a detailed timeline of notes she'd kept from Grandview correspondence.
"They failed miserably in letting people know what was going on," she said.
On Easter Sunday when Woodcock died, Ann Steen, another resident in the COVID unit that day, was waving to family on the other side of the window. Steen, who'd been at Grandview five years, complained about having only "cabin fever" but soon her condition worsened.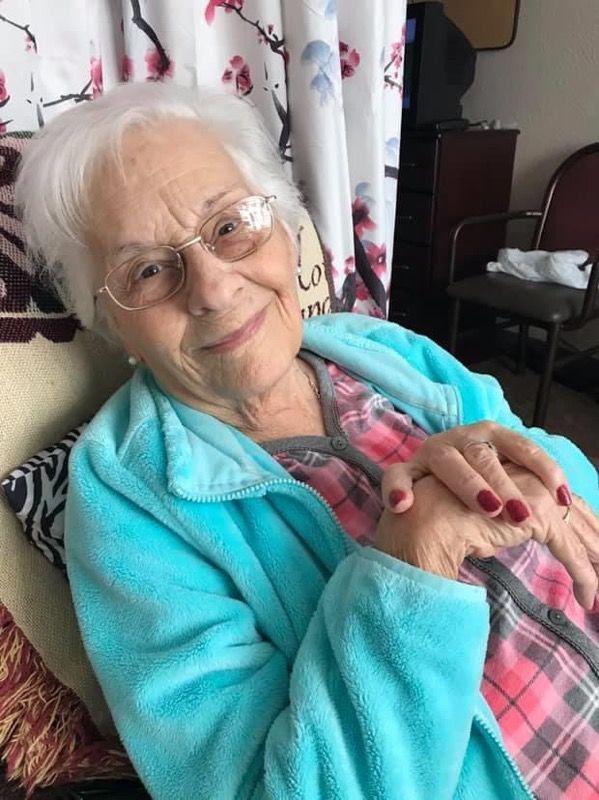 Sara Anderson, a granddaughter, said she eventually filed a complaint with Missouri's elder abuse hotline alleging lack of care and improper use of personal protective equipment. Anderson, 31, who works as a care coordinator at a hospital in Illinois, said she mainly wanted Grandview to do repeat lab tests to study for red flags. Once that finally happened on the family's insistence, she said, her grandmother was transferred immediately upon receiving test results to Missouri Baptist Medical Center in Town and Country on April 17.
Anderson said nurses at the hospital were easy to reach. She said they initially found her grandmother dehydrated, with an irregular heart beat, urinary tract infection, COVID-19 and pneumonia.
Steen died at the hospital on May 3. She was 89. Her death is not reflected in Franklin County reports, perhaps because she died in St. Louis County. She had six children, 12 grandchildren and 21 great-grandchildren.
Anderson said Missouri authorities told her that an investigation into her hotline call couldn't be completed until after restrictions there are lifted.
Nurse Millie
If only Armella "Millie" Chisholm were around and in good health to share her perspective.
She spent all of her 93 years in Washington. Twice widowed, she worked 15 years as a nurse at St. Francis Hospital, what is now Mercy Hospital Washington. Later at Cedarcrest Manor, now a sister facility to Grandview, she helped "break in girls" to be certified nursing aides and was chosen as nurse of the year, according to her 24-page autobiography.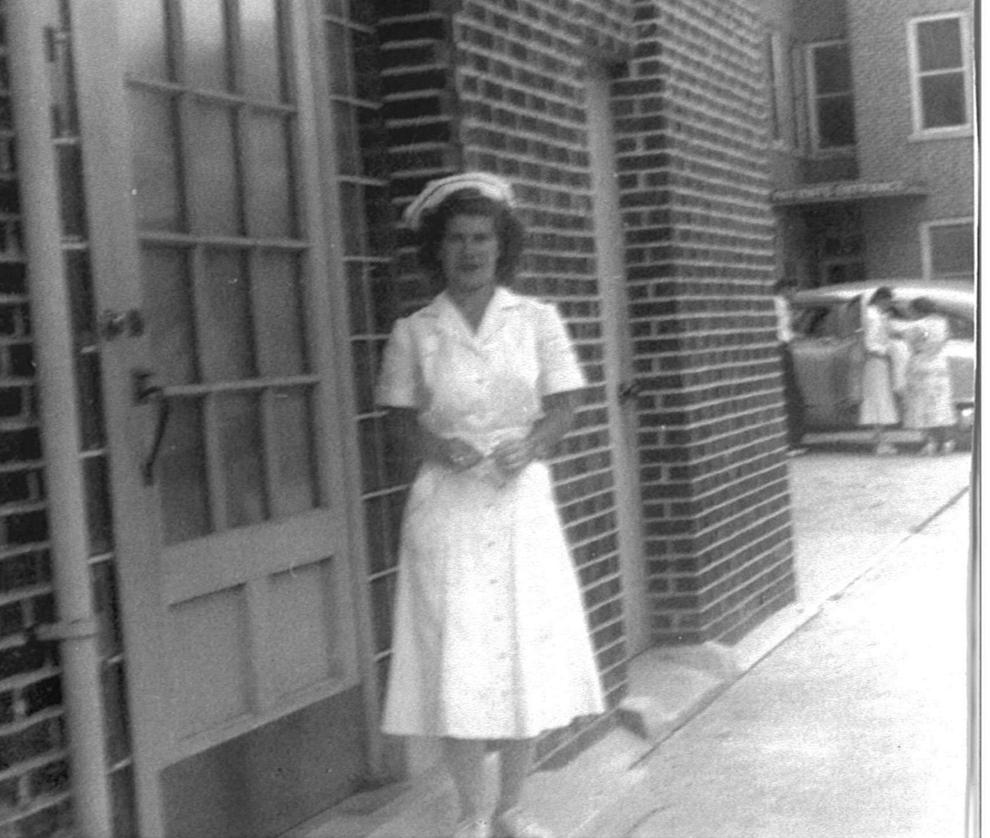 "If you could have seen some of the others, I didn't have much to do to win," Chisholm wrote. "They looked as if they slept in their uniforms."
In 2017, her role reversed. Chisholm became the one being nursed as a resident at Grandview. Family said they made sure that somebody visited her every day, which was easy.
Chisholm had eight siblings and 10 children, most of whom still live in the Washington area. She enjoyed attending church services at Grandview and mingling with other residents, all of which had to stop once COVID-19 arrived.
"We were convinced that her dementia was being slowed by the frequent interaction and stimulation she had with family and friends," Debra Winzen, a daughter, said in a prepared statement on behalf of Chisholm's family. "The abrupt halt to this interaction when the facility had to be closed to outside visitors was undeniably the start of a rapid decline — one that we could only witness from outside her window and from brief reports from the staff."
On the inside, an employee recalled that Chisholm said the coronavirus outbreak was the worst disease she had seen and now she was part of it. On April 14, Chisholm died from the virus.
Her daughter said a liaison was needed to help communicate with families at the facility, but she and her siblings didn't fault the nursing home.
"It was unimaginable that the staff was able to deliver meals to patients everywhere in the facility, to help feed all of those who needed assistance, and to still attend to their regular needs," she said. "Added to this was an unprecedented volume of calls from family members asking for updates. No nursing home can be staffed or prepared for such an abrupt change to their entire protocol."