ST. LOUIS — Residents might be itching to take the plunge as the summer heat takes hold, but some city pools in St. Louis remain closed indefinitely and others have limited hours as officials struggle to find enough lifeguards to staff them.
Parks and recreation officials each year often have to scramble to find enough lifeguards in St. Louis and the suburbs, but they say the problem is worse this year. Officials aren't exactly sure why but the waning COVID-19 pandemic could be a reason.
The St. Louis Parks and Recreation Department has about half as many lifeguards as it would like. It takes around 40 lifeguards to safely monitor the Chambers, Fairground and Marquette pools, in addition to the city's four indoor pools, Parks Director Greg Hayes said.
The city historically opens its pools Memorial Day weekend or the weekend after, just as school is ending, Hayes said, but this year the outdoor pools remain closed and the indoor ones have abbreviated schedules.
"We're right around 20, 21 (lifeguards) right now," Hayes said. "We're doing everything we can. Some of our staff are going to churches, rec centers (and) high schools to tell folks we have a good employment opportunity at $15 an hour."
Hayes said he wasn't sure why there are fewer applicants this year. Typically the city begins recruiting for its summer seasonal jobs in the first few months of the year. It's unclear what sort of recruitment was done by the city's Personnel Department. Requests for comment were not returned.
"I know COVID changed some mindsets because really everything was shut down for 13, 14 months," Hayes said, adding that he couldn't be sure if health concerns relating to COVID-19 were discouraging applicants.
Midwestern Pool Management, which handles lifeguard hiring for several area towns including St. Ann, Clayton and Ferguson, said it's managed to hire enough lifeguards for the summer, but recruiting was especially tricky this year.
"Due to closures last year, COVID restrictions, school closures, etc. hiring and recruiting lifeguards has been more challenging than in years past," Vice President Crissy Withrow said in emails. "We have had to get creative in our efforts … we've had to rely a lot more on social media, which has proven to work for us, as well as an employee referral incentive program."
St. Vincent Aquatic Center, North County Aquatic Center and Kennedy Recreation Complex in St. Louis County also struggled to find lifeguards. The Pavilion at Lemay has been the exception, Pavilion Recreation Supervisor Carolyn Fuchs said.
"Luckily I was able to recruit a lot from the school districts in the area, and the lifeguards I already have are a great recruitment tool," she said. "They love to work with their friends, so I push that pretty hard and we're set for this summer."
Kennedy Recreation Supervisor Paul Kettenbach believes St. Louis County benefited from health officials allowing county pools to open last summer. That means the county had a roster of lifeguards from last year to pull from. St. Louis city did not open pools last summer.
"Us getting to open last year and having people on staff helped a lot," Kettenbach said. "Retention-rate wise, Carolyn brought back 50, 60% of her staff."
St. Louis County pays its lifeguards $10.50 an hour.
St. Charles well staffed
St. Charles also hasn't encountered the kind of hiring problems seen in St. Louis. The pools in St. Charles were also open in 2020.
"Considering the circumstances of the employment market, we're pleased," St. Charles Parks and Recreation Director Maralee Britton said. "Typically we have 125 to 130 (lifeguards) and we're sitting at 119 right now ... I think it starts a little rough every year."
While lifeguarding is considered an entry-level job and is often staffed by high schoolers, it comes with more responsibility than your average summer job, St. Peters spokeswoman Lisa Bedian said. Lifeguards have to be certified to save lives, though many municipalities offer in-house training. Recruiting lifeguards has gone swimmingly in St. Peters, she said.
"It's really for a kid who wants to learn leadership skills," Bedian said. "They're really kind of a first responder. If somebody at the pool is having chest pains, they're the first people to get there, even before the paramedics. (It's) the first step in a career as a teacher or maybe as a first responder like a firefighter, police officer, or a nurse or doctor. It's an investment they're making in themselves while getting paid."
Hayes said an applicant doesn't have to be a St. Louis resident to get a seasonal job such as lifeguarding in the city. Residents can't wait to have fun in the sun and cool off in a pool, he said.
"What we're seeing with calls to our entire department is folks are really interested," Hayes said. "They want to reserve picnic pavilions, they want to go to the pool, they want to do activities outside. I think folks in general are interested in getting back to normal … the youth and adult population is very interested in our pools."
Photos: Lifeguards train during staff shortage
St. Louis lifeguard shortage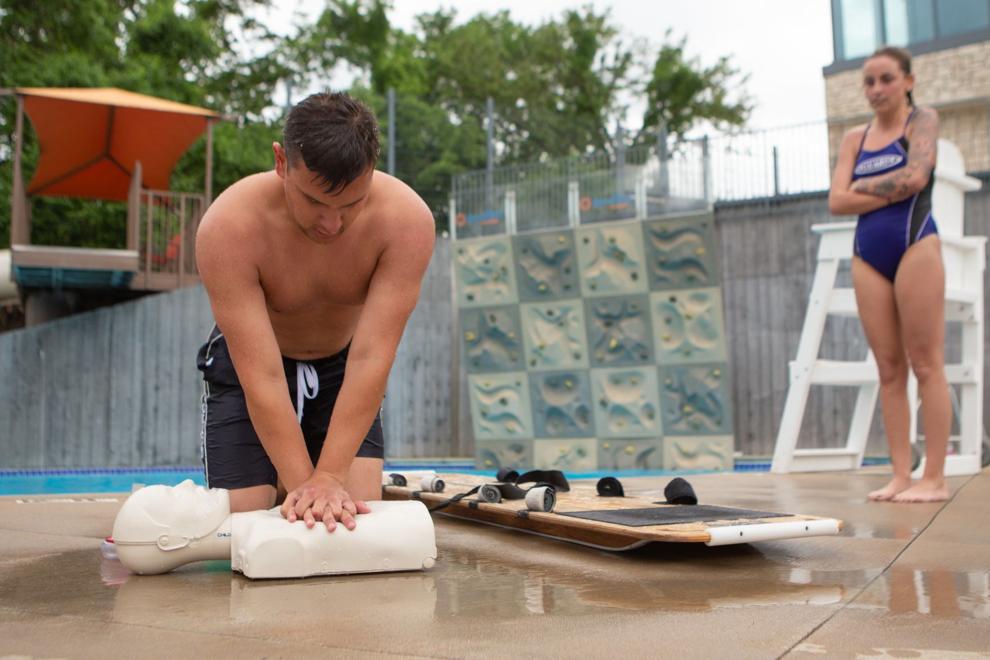 St. Louis lifeguard shortage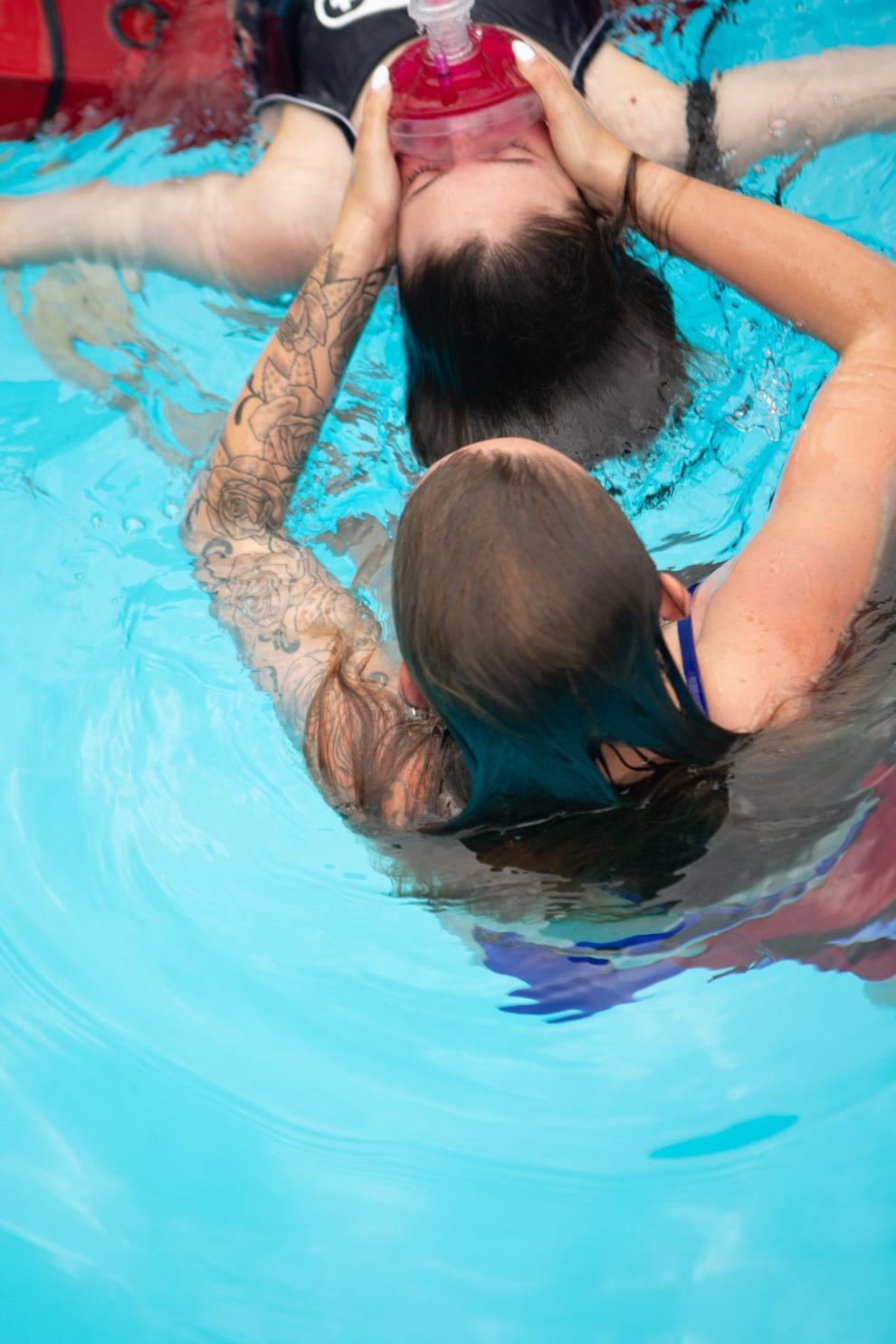 St. Louis lifeguard shortage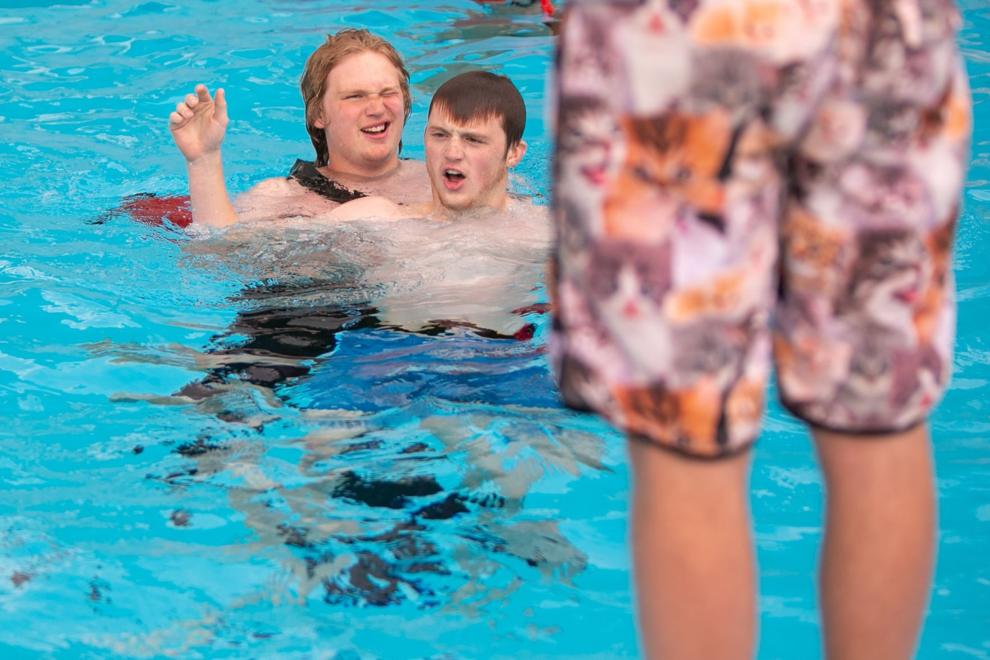 St. Louis lifeguard shortage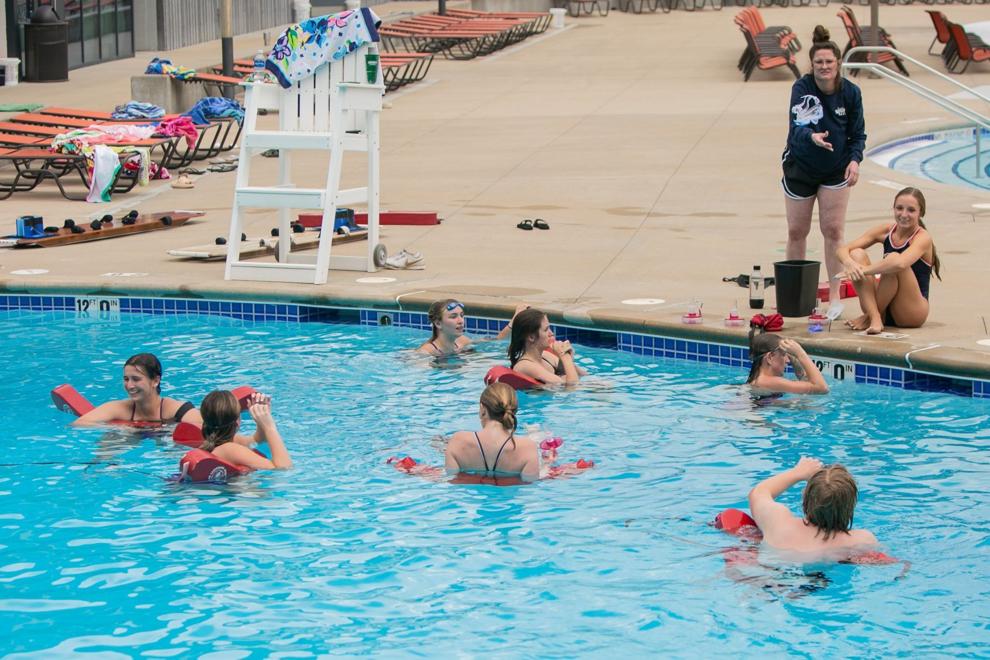 St. Louis lifeguard shortage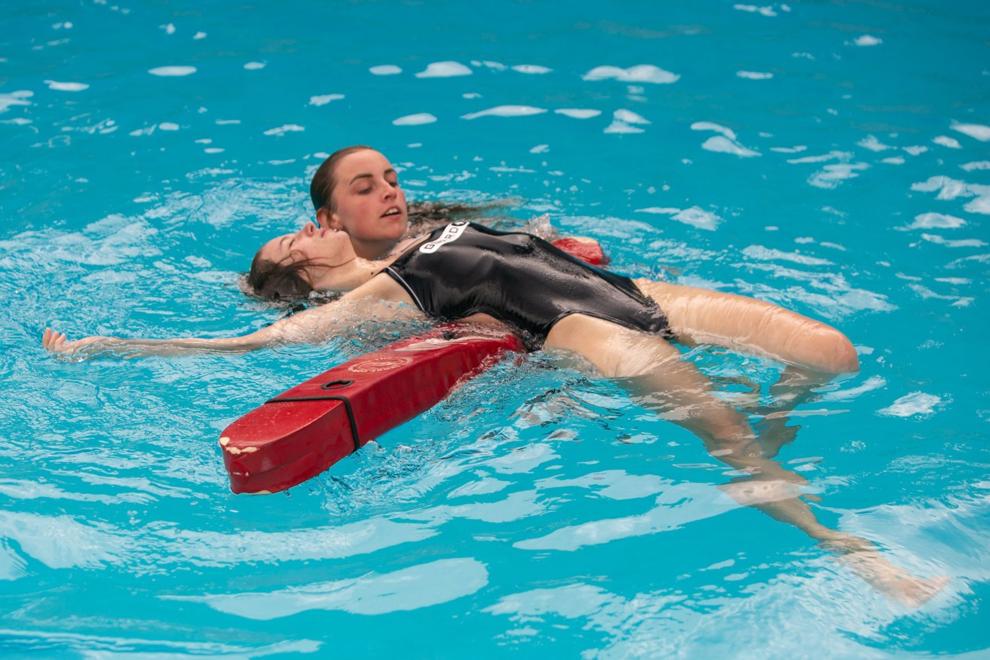 St. Louis lifeguard shortage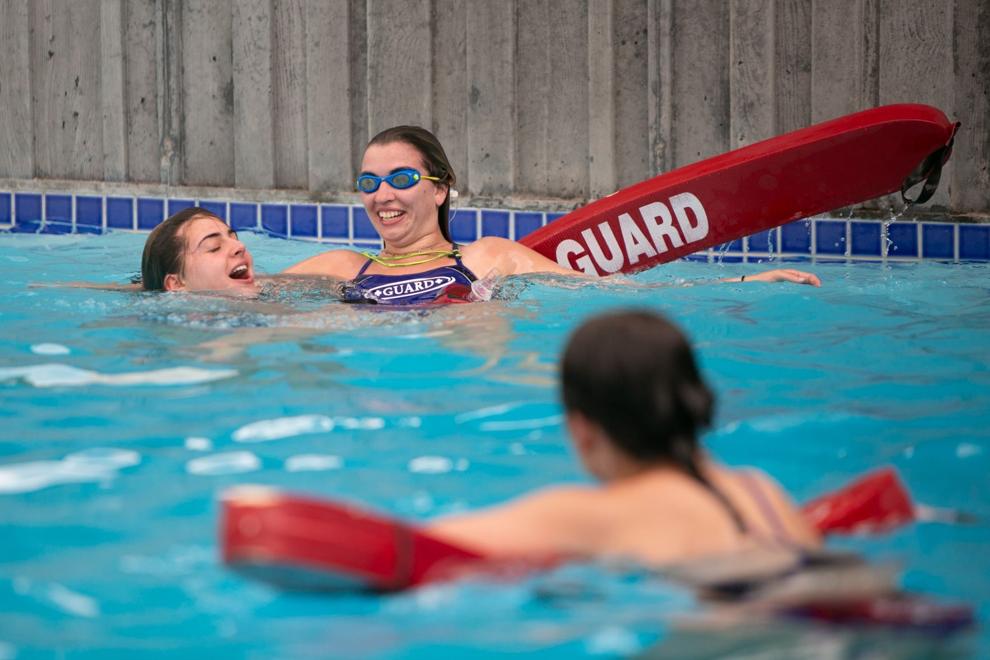 St. Louis lifeguard shortage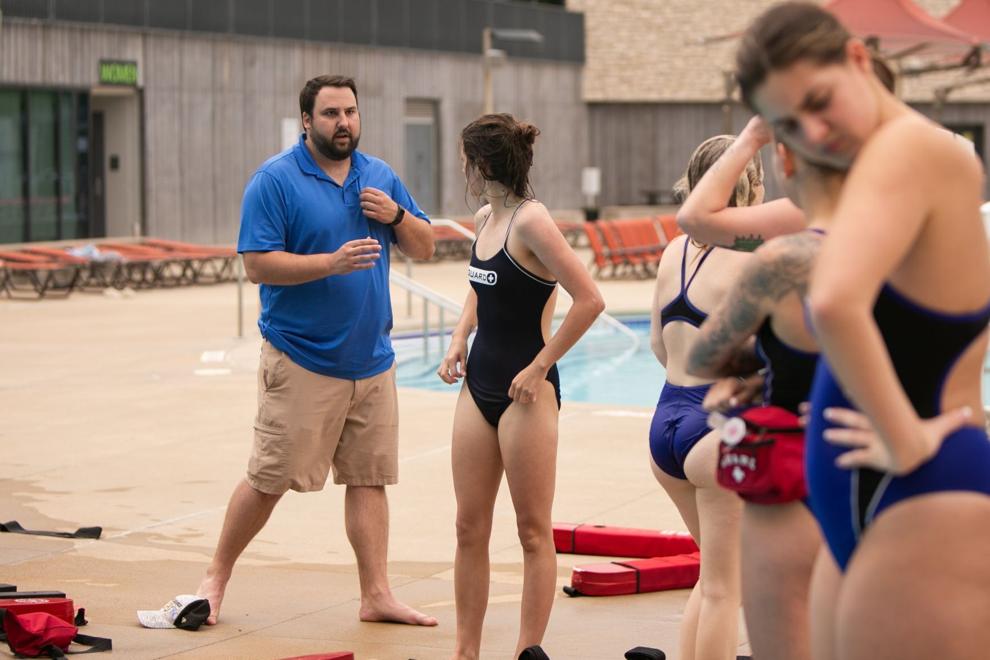 St. Louis lifeguard shortage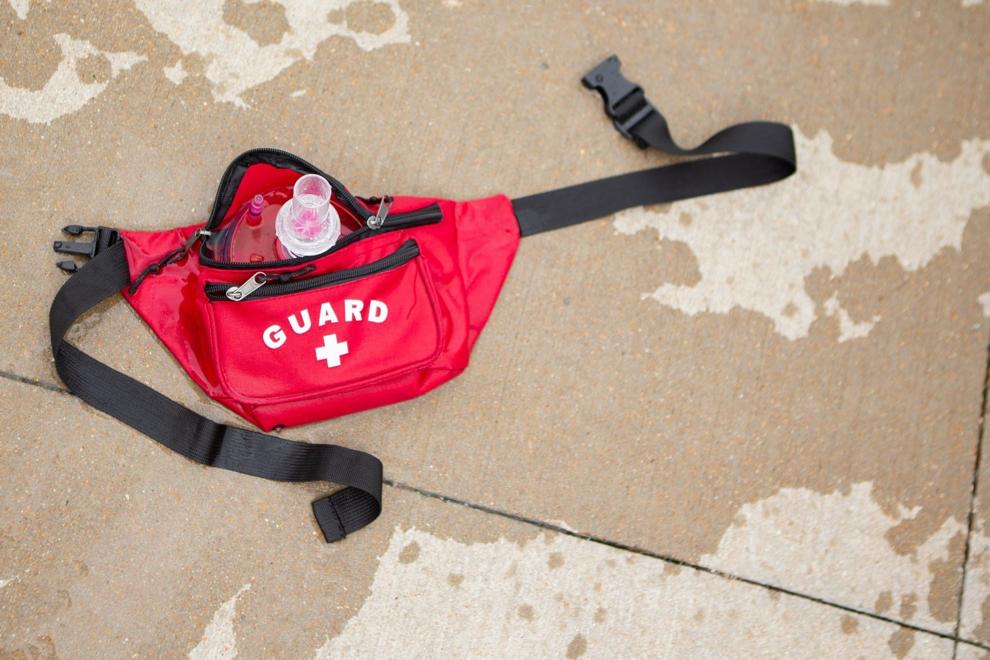 St. Louis lifeguard shortage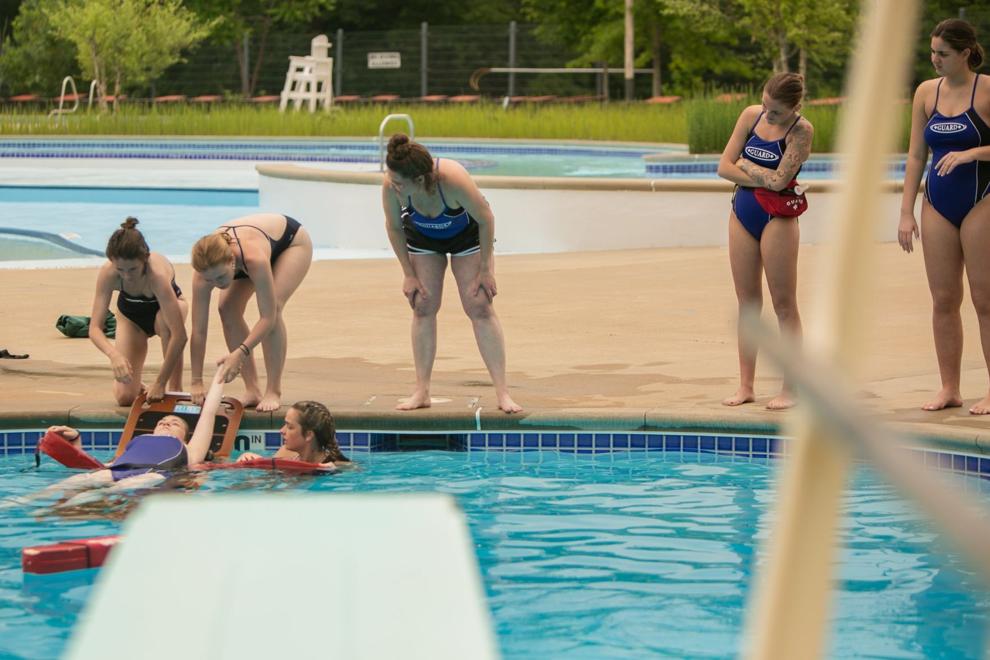 St. Louis lifeguard shortage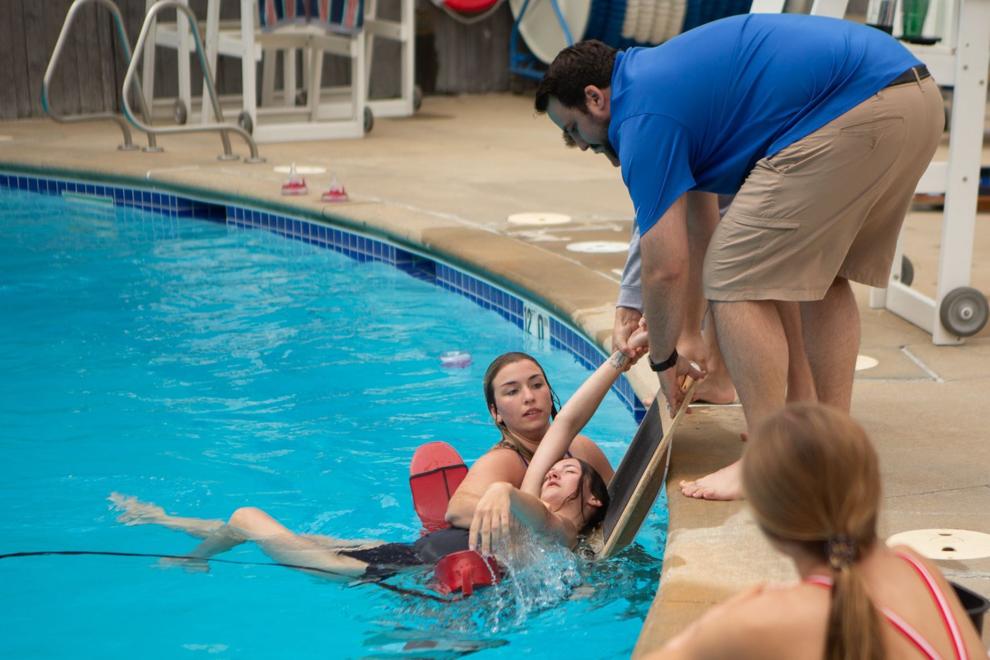 St. Louis lifeguard shortage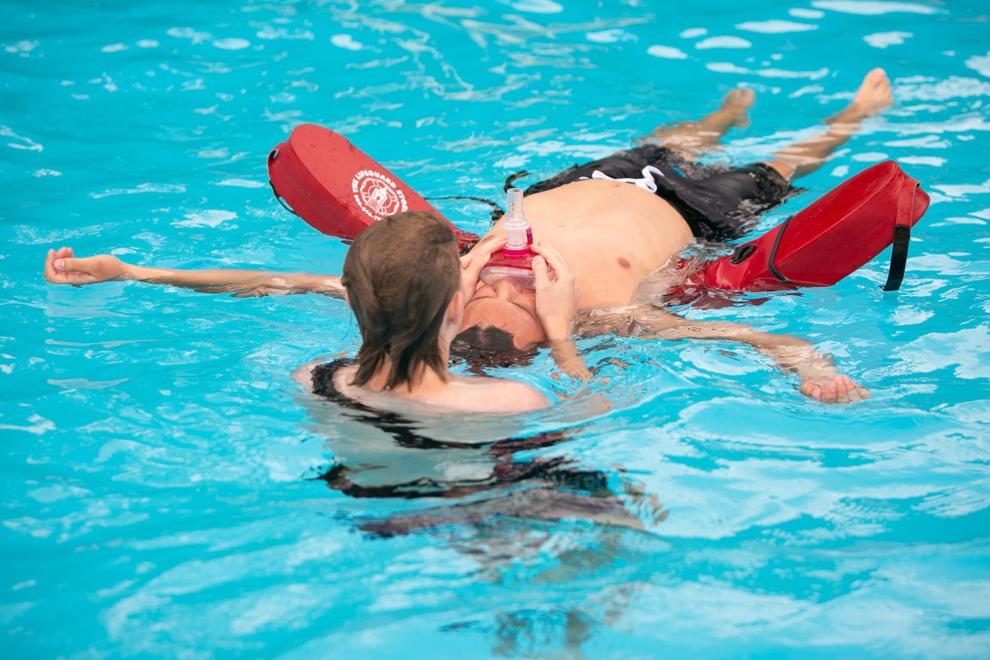 St. Louis lifeguard shortage