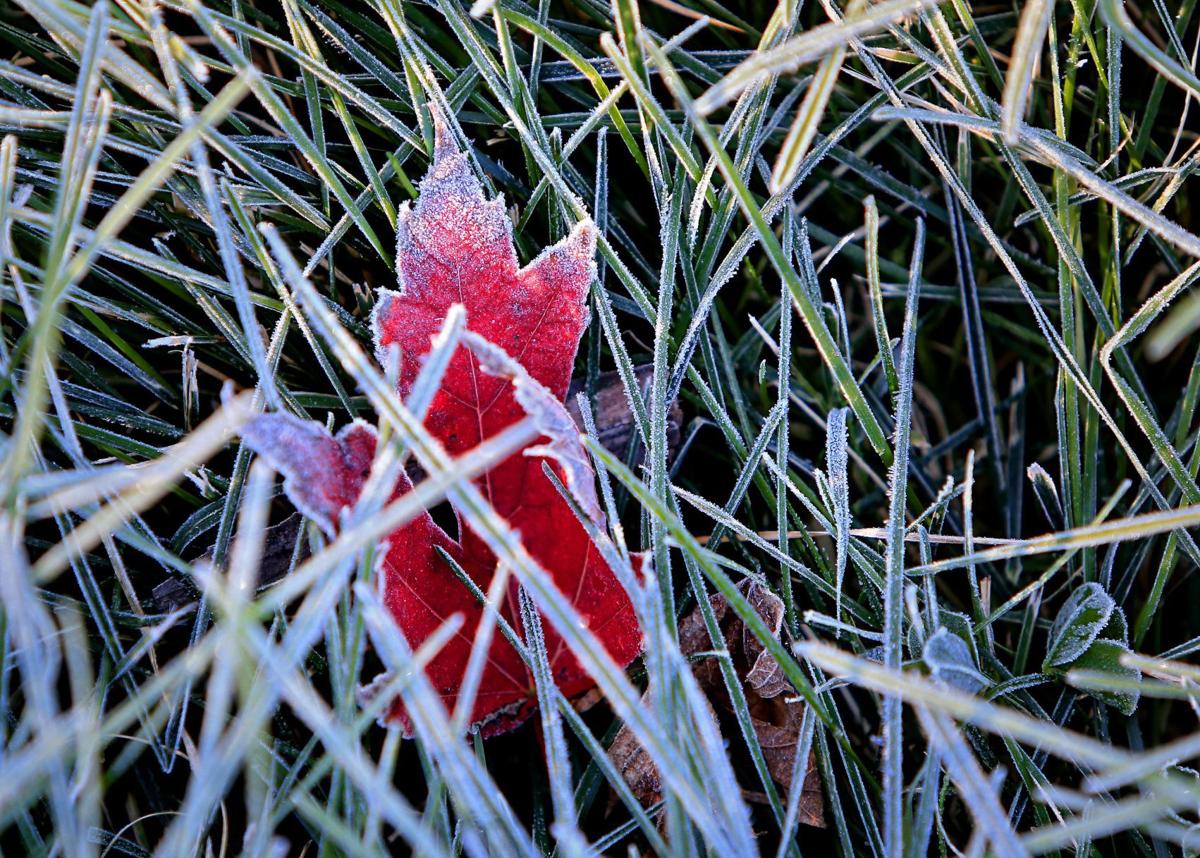 A combination of climate change and variations in weather patterns is causing winter to shorten.
The freeze season of 2016 in the U.S. was more than a month shorter than the freeze season a century ago, according to data compiled from National Weather Service stations and analyzed by the Associated Press.
In Missouri, the freeze season is roughly five to seven days shorter now than it was a century ago, according to Associated Press data and a Post-Dispatch analysis. The freeze season in Illinois is about nine to 11 days shorter.
A shorter winter and longer growing season affect Missouri's industries and ecosystem in ways good and bad.
Who benefits
City road crews • Warmer winters mean fewer snow events, which translates to less money spent on salt, spreading brine, plowing and ultimately fixing potholes.
Farmers • Over the past 40 years, a higher percentage of corn and soybean crops in Missouri were planted earlier in the year, according to data from the U.S. Department of Agriculture.
"You can definitely see a trend towards a higher percent of the crop planted earlier, especially with corn," said USDA Missouri state statistician Robert Garino.
Historical freeze data explained by Missouri state climatologist Pat Guinan demonstrate a longer growing season "on the spring side, but not the fall side." It's not until "the early 2000s and up to current where you start to see a later date for the first fall freeze."
Motorists • Highway general contractors can "get more work churned out in wintertime," said Len Toenjes, president of the Association of General Contractors-Missouri. Concrete and asphalt crews require certain temperatures, and too low a ground temperature prevents work.
General contractors • More work means more money.
Northern states • Temperature changes and seasonal shifts have caused changes in the USDA's hardiness zone maps. The zone maps demonstrate which plants can be put in the ground at different latitudes during different times of the year.
"Things are going to continue moving farther and farther north, so it'll be beneficial for Minnesota," said Dmitri Nusinow, a researcher at the Donald Danforth Plant Science Center.
Jim Angel, state climatologist based at the University of Illinois, sees "several immediate concerns for agriculture in the Midwest."
"Our growing season is getting longer on average, largely due to warmer springs," Angel said. "The other trend we are seeing is a move toward more precipitation."
Who loses
City road crews • Even the slightest change in temperature can create a headache for St. Louis Road Commissioner Kent Flake. "Two degrees one way or the other changes everything you do. I don't want to go out and put 800 tons of salt down, $50,000 in salt down, and watch it rain an inch and a half. At least from a management standpoint, those are my nightmares."
Farmers • Without prolonged freezing periods, pests don't die off. "Plants are beginning to flower earlier in the year, and what that does is increase pest pressure," Nusinow said. "It's possible to lose some synchrony between beneficial insects (pollinators) and our crops."
So far, Missouri Farm Bureau spokesman Eric Bohl said, the changes haven't been significant enough for farmers to notice.
Orchard owners • Varieties of apple, apricot, peach, cherry and other fruit trees need a certain number of chill hours to bear fruit. Slight changes in temperature can alter the taste and size of fruits.
Northern and southern states • Changes in which plants can be planted at certain times of year will alter habitats for wildlife, potentially creating disruptions in the states' ecosystems. Migratory patterns could also be affected, including later fall or earlier spring migrations. Barbara Mayes Boustead, applied climatologist with the National Weather Service, said habitat changes could also lead species to migrate to new habitats.
"You either look at climate change as good or bad, but regardless, the climate is changing and we have to do our best to anticipate these changes," Nusinow said. He devotes research to altering the circadian clocks of plants. Just as people have circadian clocks, plants do, too, and learning how to adapt them to changing conditions can provide farmers with a more successful crop yield.
As the data and anecdotal evidence show, a slight change in the environment or temperature can mean significant ramifications for normal seasonal patterns, wildlife and everyday life.