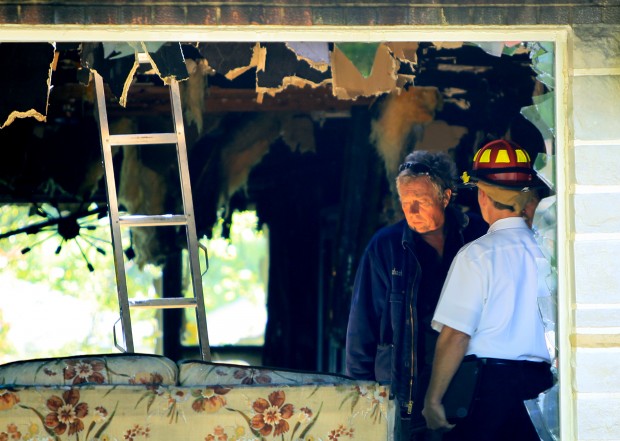 ST. LOUIS • The Office of Mayor Francis Slay would give up its fight to gain city control of the firefighter pension system – though only for existing employees – in exchange for $4.1 million in immediate cuts to retirement benefits, city leaders said this week.
Sam Dotson, Slay's operations director, said that he and Chief of Staff Jeff Rainford have been talking with Rep. Mike Leara, a Republican from Sunset Hills, concerning Leara's firefighter pension reform bill.
After a two-week delay, Leara has rescheduled a hearing on the bill for 9 a.m. this morning. He said he has written a new version, and is hoping it can broker a compromise in the contentious fight between Slay, Aldermanic President Lewis Reed and city firefighters.
Leara said he has significantly changed the bill first proposed to him by firefighters. That, he said, "was never going to be the bill that passed out."
"I said you guys have got to give something to the mayor, to the city," Leara said. "You've just got to."
Leara said he met with Dotson before spring break, "and he made some very valid points," which will be reflected in the new version of the bill.
But Leara is also pushing Slay to compromise. "This bill is not going to be what everybody wants," he said.
Slay proposed a vast overhaul of the fire pension system this winter, including major cuts to the retirement benefits for new hires, and a new structure governed entirely by city law. Changes to firefighter pensions must now be passed into law by the city and the state.
The sides have negotiated for weeks now. And while both have given up ground, neither have budged on control: Firefighters don't trust Slay, and say he'll raid their funds. Dotson and Rainford argue that the city must be able to control its own budget.
Dotson clarified today that Slay would only consider giving up control for those firefighters already hired – not firefighters yet to be hired. In such a scenario, the benefits for existing firefighters would continue to be governed by state statute, he said, and could only be changed by an agreement with firefighters or through collective bargaining. New firefighters would have a new system, governed by city law.
Firefighter negotiators were not immediately available to comment. Union President Chris Molitor referred a call to Vice President Ken Mitchell, who is working on the bill in Jefferson City. Mitchell said he was headed into a meeting on the subject, and couldn't talk.
The deal now depends on Leara pinning down savings. He hoped the bill would pass out of committee today.
One hang up: How will anyone know if the compromise has hit the $4.1 million? Leara didn't think his committee was required to provide an actuarial cost study for the new bill.
In the meantime, the first draft of the city budget is due to leaders next Wednesday.