Les Sterman, the trolley firm president, said in a text message Thursday morning that a decision on a new opening day has yet to be made.
An invitation-only dedication event at the Delmar Hall concert venue on the St. Louis end of the Delmar Loop district went on as scheduled at 10:30 a.m.
After years of planning, fundraising, political controversy and a long string of delays, the Loop Trolley was set to finally become a working reality at noon Thursday.
That is, unless nature forces yet another postponement in the form of a sizable snowstorm.
The final call may not be made until Thursday morning on whether to go ahead and begin service for paying customers on the 2.2-mile route or to wait until later in the week.
"The weather is dicey," Les Sterman, the Loop Trolley Co. president, said Wednesday afternoon, referring to forecasts predicting several inches of snow across the region. "It's still planned, weather permitting."
Plans also called for a 10:30 a.m. dedication ceremony, followed by an inaugural trolley ride reserved for civic and governmental leaders and other trolley boosters.
Because of the snowy forecast, trolley backers announced Wednesday that they're shifting the invitation-only dedication event from an outdoor spot along Delmar Boulevard at the University City-St. Louis border to Delmar Hall, a concert venue about two blocks east.
The hall is among several Loop businesses begun over the years by Joe Edwards, who came up with the trolley idea in 1997 and followed it through to its fruition.
The $51 million line will link the western end of the Delmar Loop in U. City and the Missouri History Museum in Forest Park.
Edwards and other boosters say it will be a catalyst for economic development, add to the area's transportation options and help the St. Louis area attract tourists and conventions.
"The connection of the Loop and Forest Park is critical to the image of St. Louis around the country," Edwards said.
Critics say the trolley is a waste of money and amounts to a taxpayer-subsidized amusement ride unlikely to succeed. They also say it will further disrupt Loop traffic and businesses as has happened during the line's construction and testing phases.
"I've thought all along it's a boondoggle," said Tom Sullivan, a U. City resident and civic activist. "It's not going to help the Loop. It's not going to help U. City."
Now that the line is about to begin operations, Edwards urges area residents to reserve final judgment.
"Everybody should take a deep breath and wait a year and then comment (after) we've gone through all the four seasons in St. Louis," said Edwards, who heads the trolley district that administers the sales tax enacted to help fund construction and operations.
Edwards said he first got the idea for the trolley while at a neighborhood meeting attended by residents, architects and designers on how to improve the area along Delmar east of Skinker Boulevard in the St. Louis part of the Loop.
"I thought that with this neighborhood built up around the streetcar system, we should bring it back," he said, referring to the old metro-wide operation phased out in the 1950s and '60s.
Expectations of beginning operations as soon as 2013 gradually fell by the wayside. When construction finally began in 2015, backers said it would be open by late 2016.
But it took another two years to reach the likely opening day, in part because of delays in renovating the trolley cars and longer-than-expected time for getting federal and state regulatory approval.
Plans call for the trolley to initially run only four days a week — from noon to 8 p.m. Thursdays and Sundays and noon to 11 p.m. Fridays and Saturdays.
That's because renovation of one of the line's three operating cars has yet to be completed. Trolley officials hope the third car will be available by spring, allowing the days of service to expand to the rest of the week.
The two cars to be put in use now, one painted red and the other blue, will hit every stop every 20 minutes or so, depending on traffic.
Those cars, built in 1993 to look like 1903-style trolley cars, were last used in Portland, Ore. The other car, built in Melbourne, Australia, in the 1920s, was last in service in Seattle.
The line has two other cars in storage and hopes to eventually renovate them for use.
The line will share Delmar with cars, pulling out of traffic at designated stops. East of the Pageant theater on Delmar, the trolley shifts to a single track in the center median.
It then heads south on DeBaliviere Avenue on a single track on the east side of that street in a new greenway area, stopping and reversing direction at the History Museum.
Each car in use this week has room for 82 passengers, about half in seats and half standing.
The line passes near bus stops and two MetroLink stations, but MetroLink and bus passengers can't use their fares on the trolley and vice versa.
The $51 million construction cost was funded partly by $33.9 million in various federal grants, $2.7 million in federal tax credits, $3 million from St. Louis County, $250,000 from University City, $3.2 million from the trolley district's sales tax, a $150,000 donation from Washington University and other sources.
The Great Rivers Greenway district kicked in $1.8 million for the greenway that is part of the project. The $51 million price tag also includes street paving and rebuilding a bridge over MetroLink tracks.
The trolley line has six full-time and 10 part-time employees, including eight trolley operators.
Sterman said the trolley operation's budget is about $1.3 million annually, including $850,000 from the district sales tax, $400,000 in expected farebox income and money from advertising and sponsorships.
He said the trolley company had gotten about $720,000 in donations or loans from private sources for its operations. That included a $500,000 contribution a year ago by the Clayco development firm when the trolley company faced insolvency because of delays in beginning operations.
The St. Louis line joins about 14 other streetcar operations begun in recent years around the country, said Jeffrey Brown, a transportation researcher at Florida State University.
He said they ranged in size from Portland with more than 14 miles on two lines to smaller lines of about two miles each in Atlanta and Kansas City.
He said most were aimed at fostering development and "fuzzy things" as contributing to a city's image, not at providing transportation.
"If we're looking at these as purely a transportation investment … there are more cost-effective ways" of providing public transit, Brown said.
In that vein, Sullivan, the Loop Trolley critic, said running a rubber-tired trolley or double-decker, London-style buses along the route would have been less disruptive and cost only a small fraction of what was spent.
But Sterman, the Loop Trolley president, says a fixed-route trolley is unique and is among a variety of things making communities interesting, active and attractive.
"People could argue that the Gateway Arch has no useful purpose, either," he said.
Photos: Snow scenes from St. Louis area's early snow
Webster Groves residents dig out of snowstorm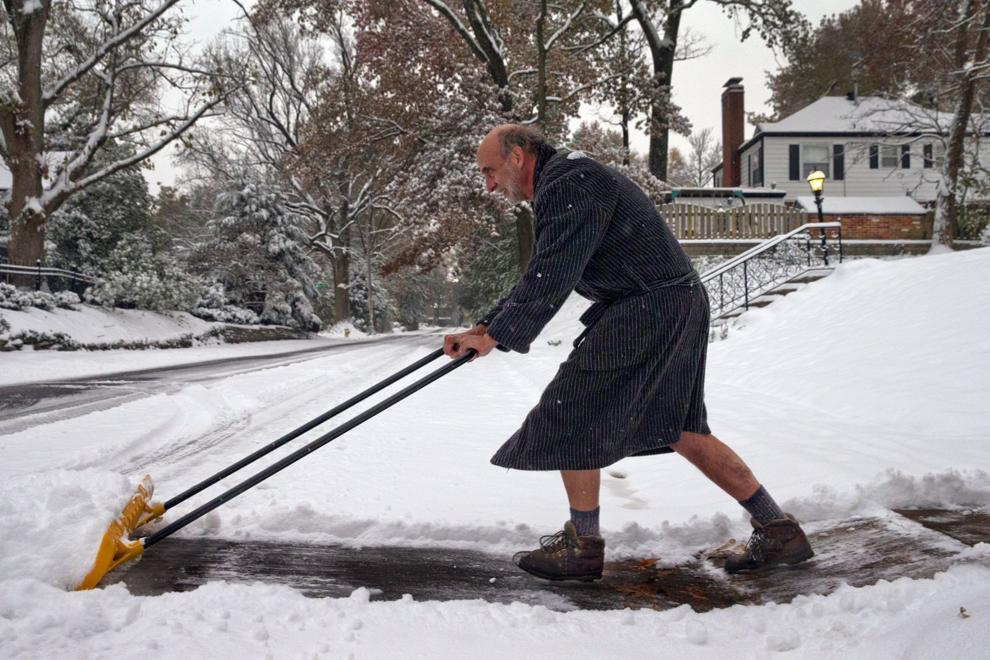 Overnight, morning snowfall blankets St. Louis area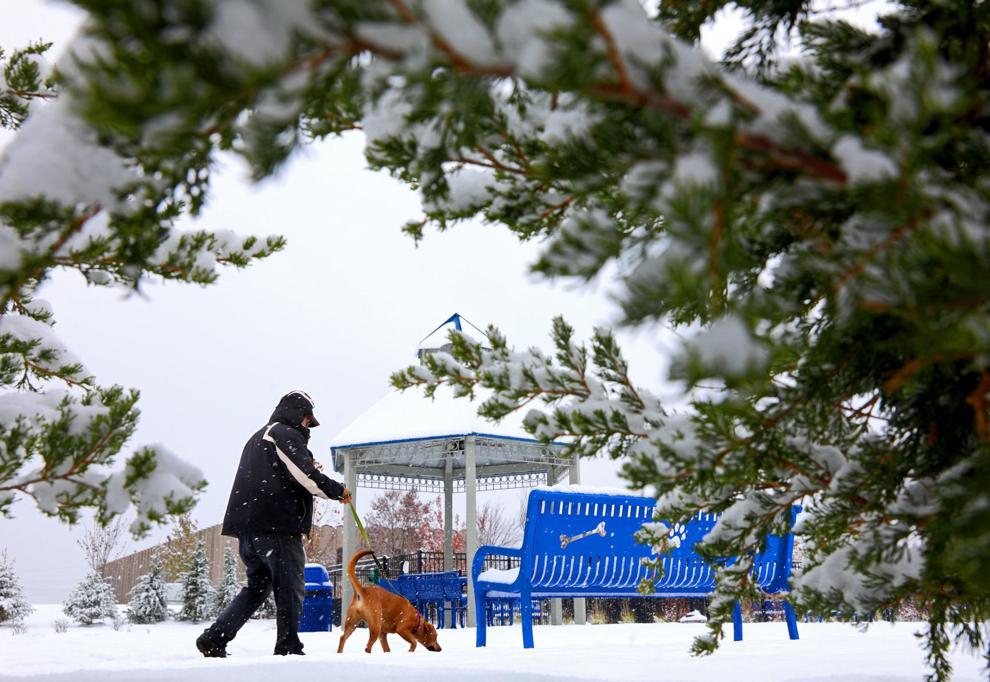 St. Louis gets several inches of snow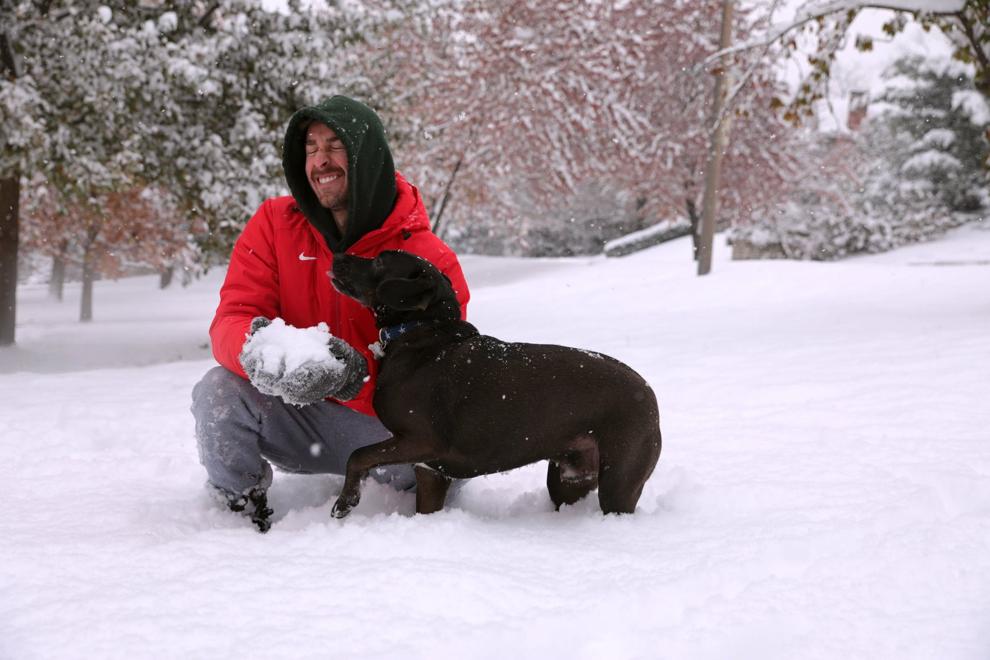 November snow on fall colors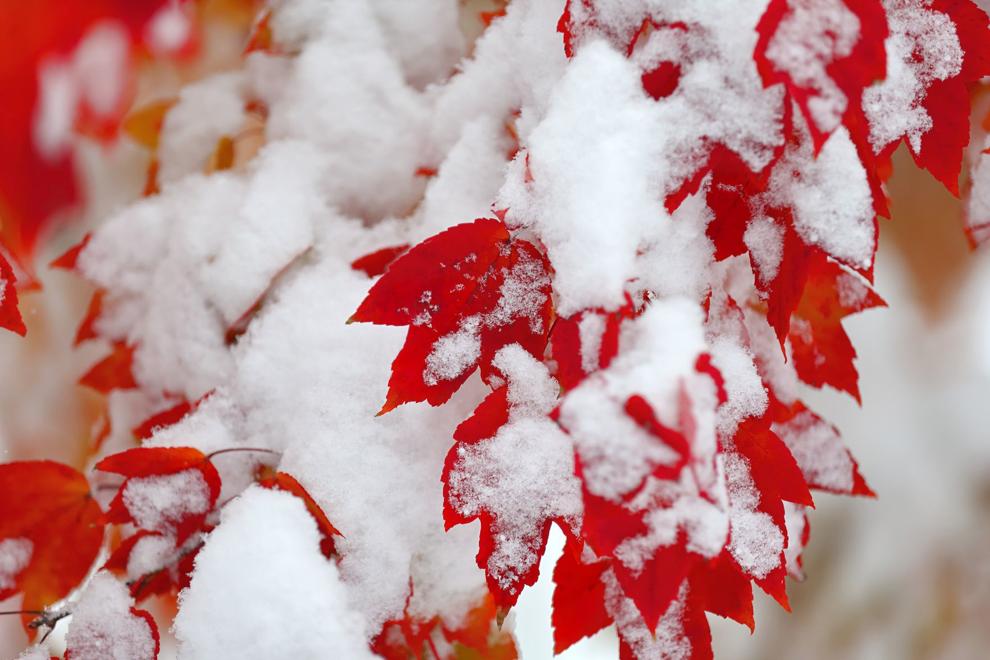 Snow in November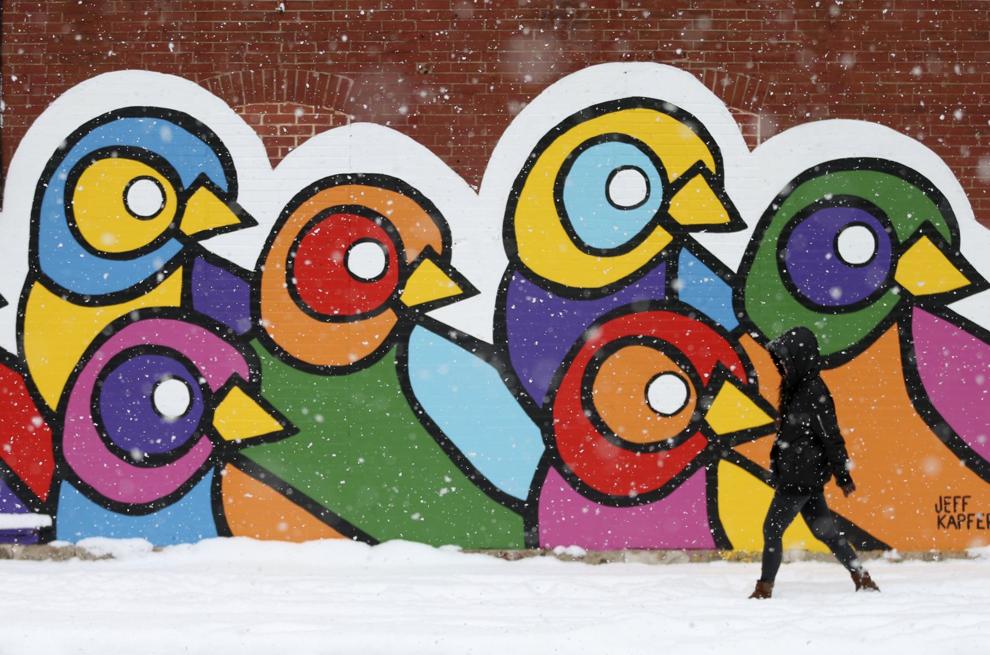 St. Louis gets several inches of snow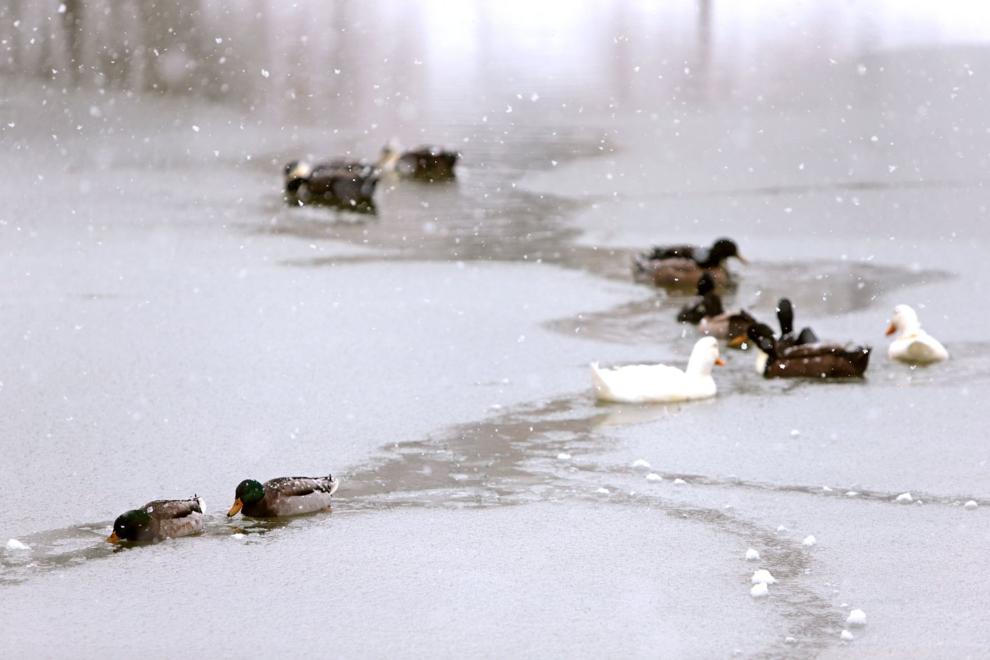 Overnight, morning snowfall blankets St. Louis area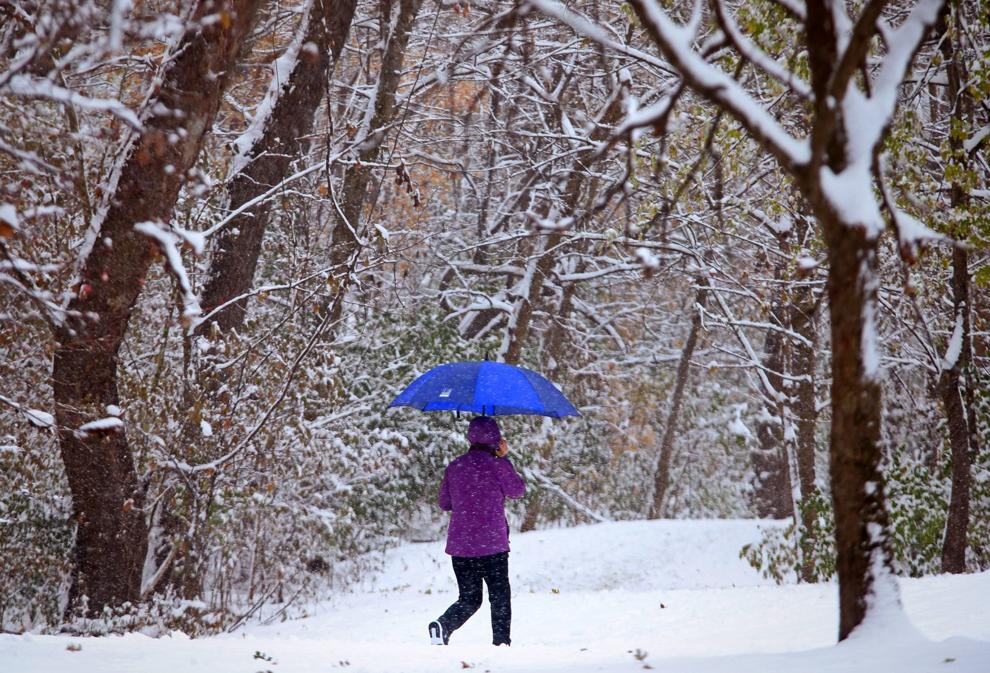 Overnight, morning snowfall blankets St. Louis area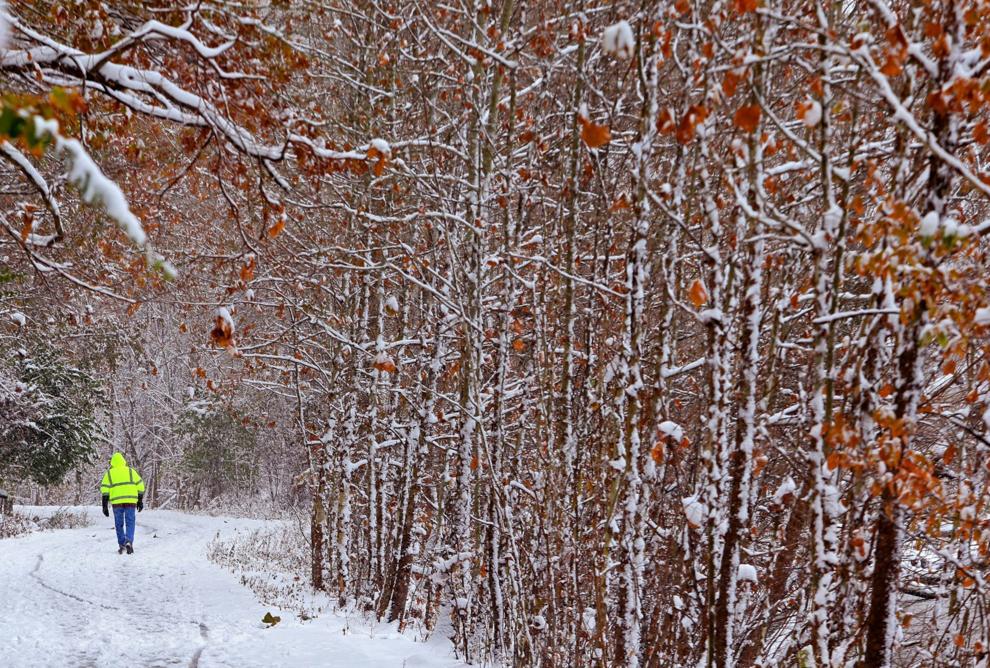 Overnight, morning snowfall blankets St. Louis area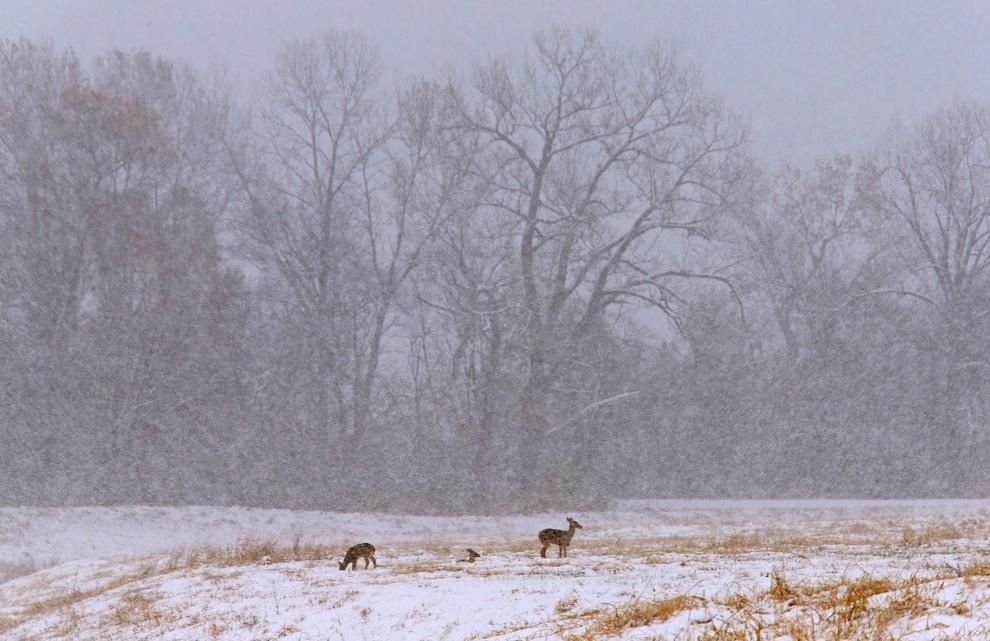 Overnight, morning snowfall blankets St. Louis area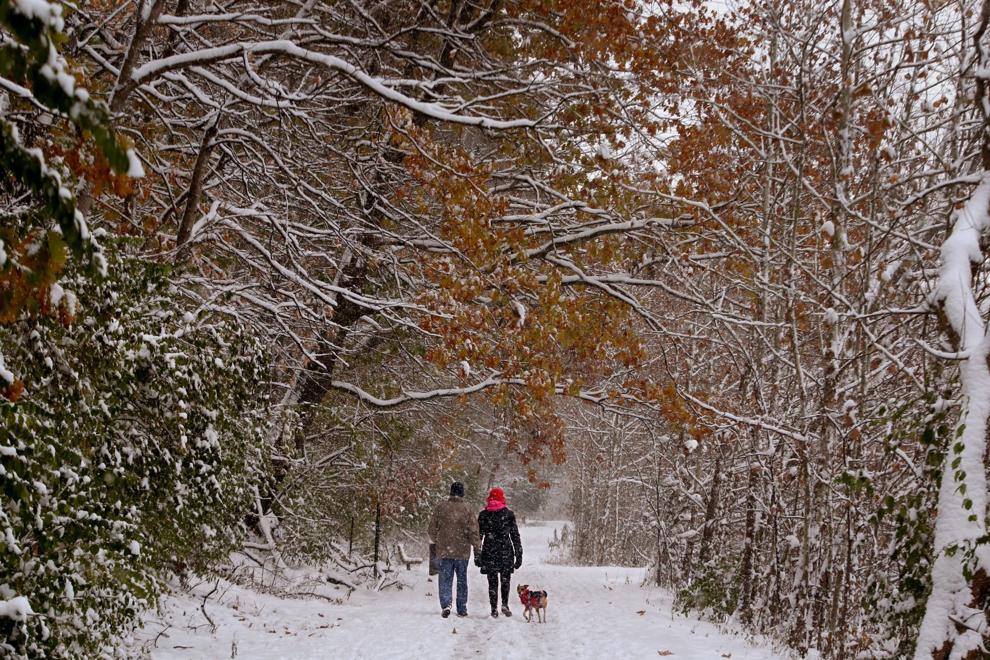 Overnight, morning snowfall blankets St. Louis area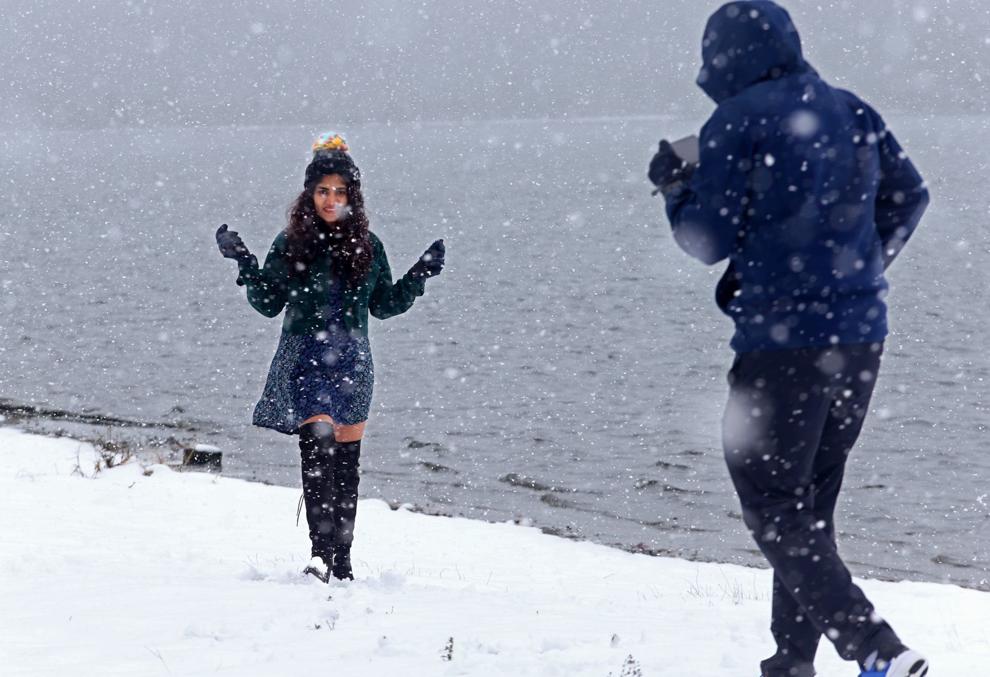 Snow Day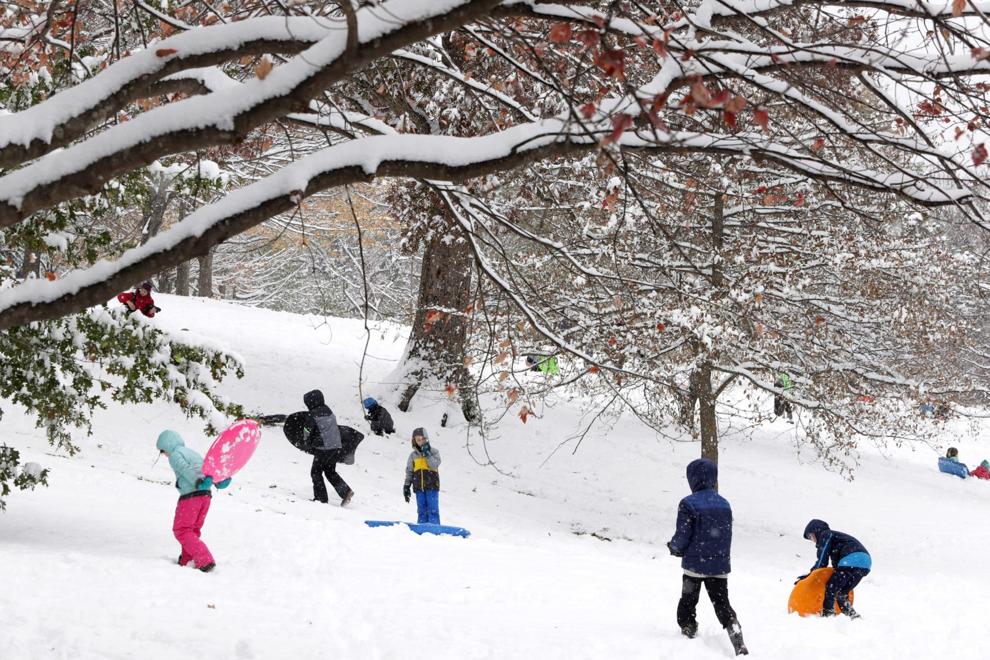 Snow Day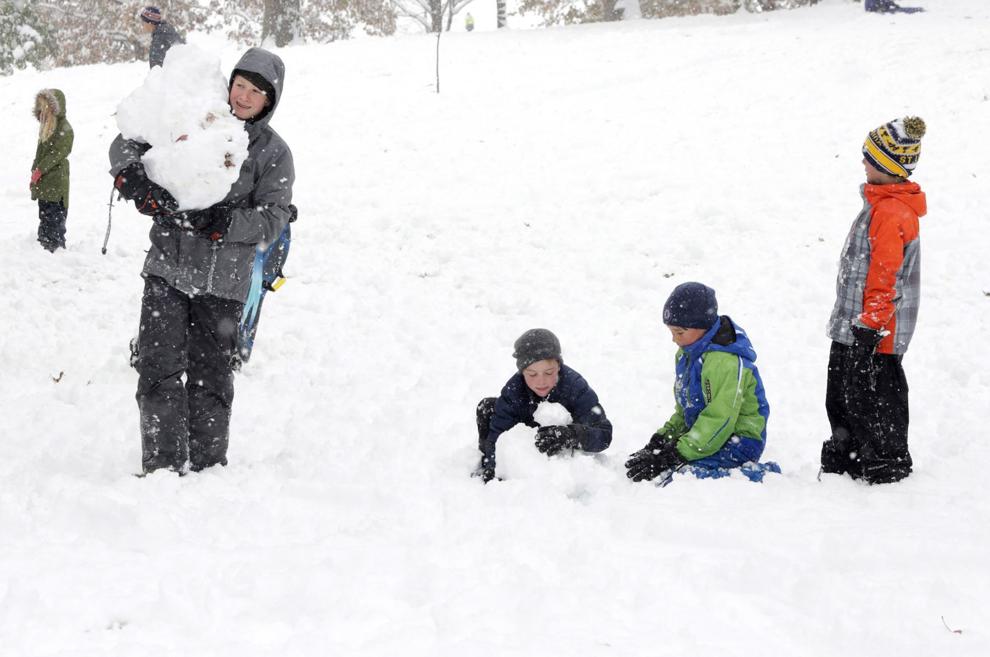 Snow Day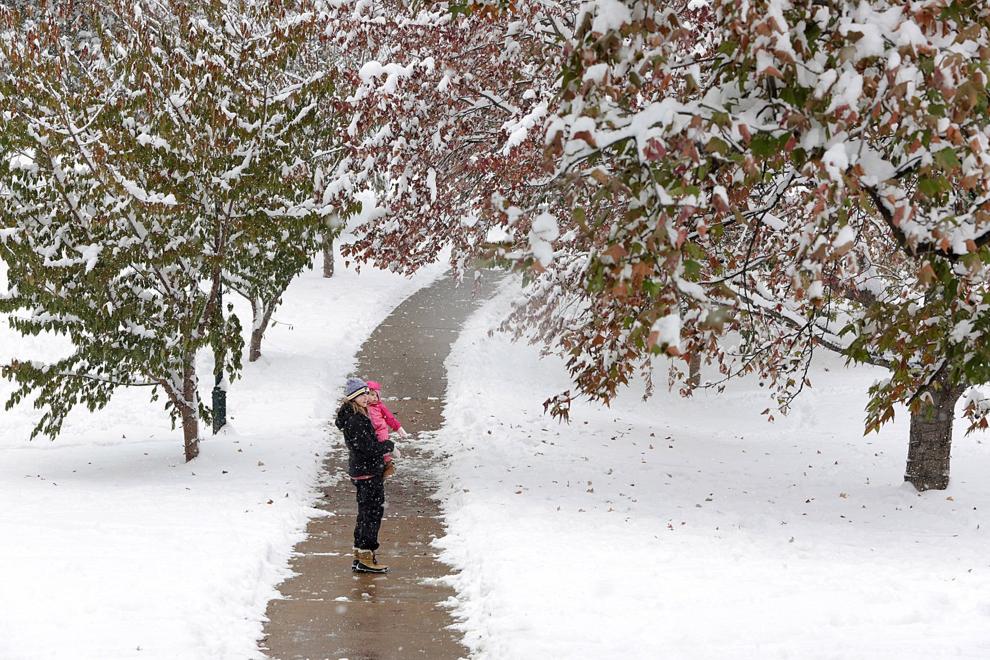 Snow Day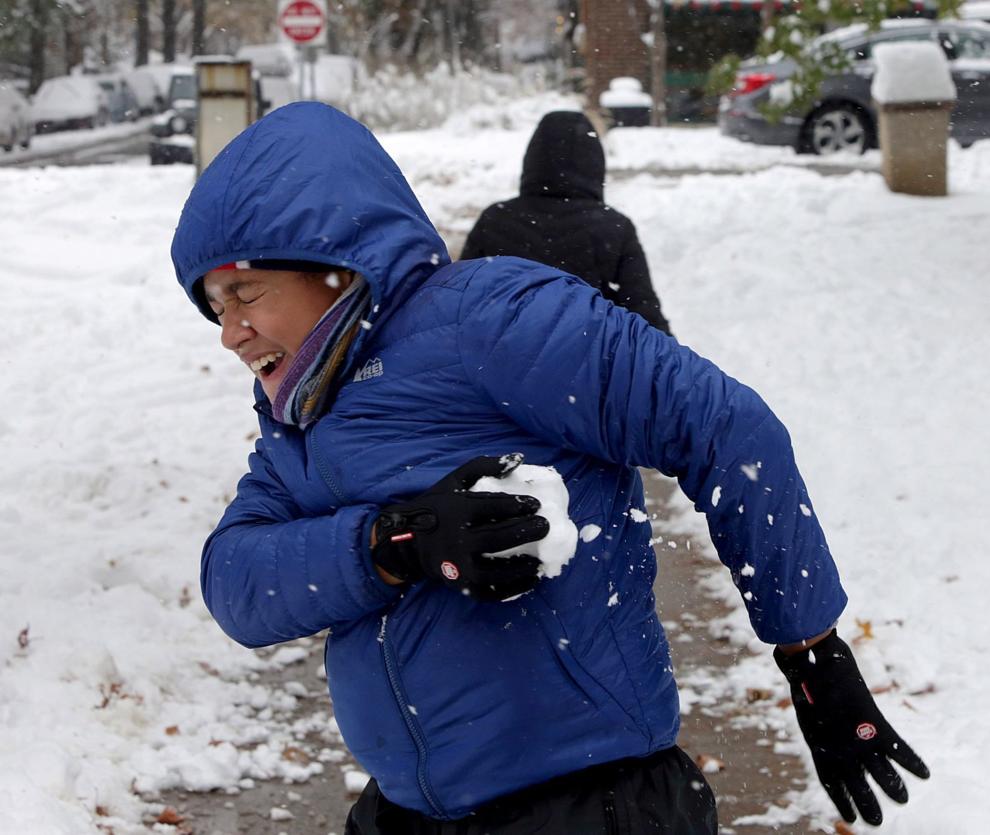 St. Louis gets several inches of snow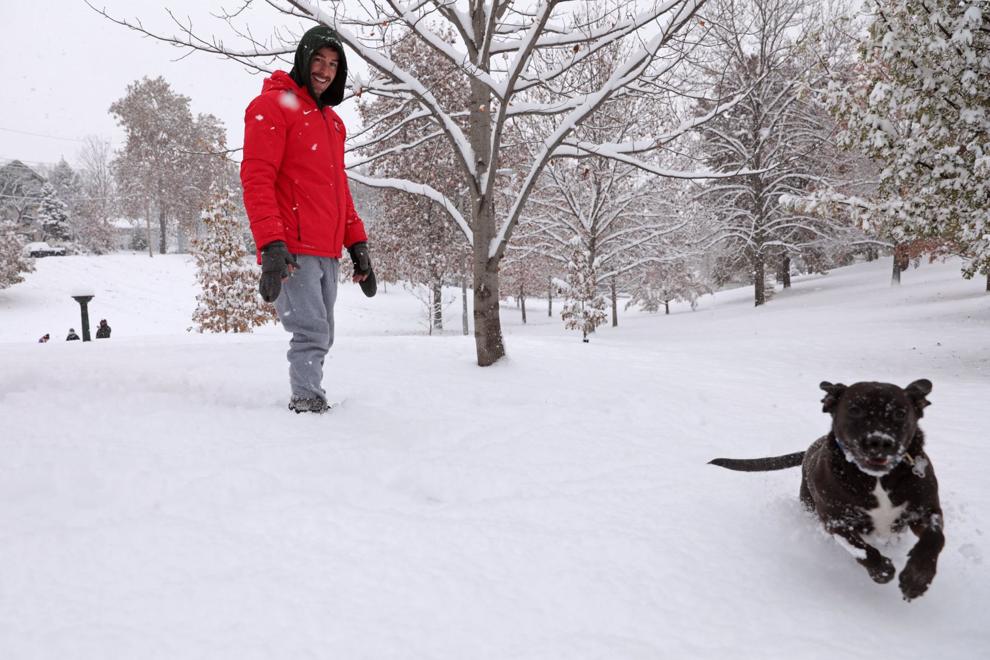 Snow Day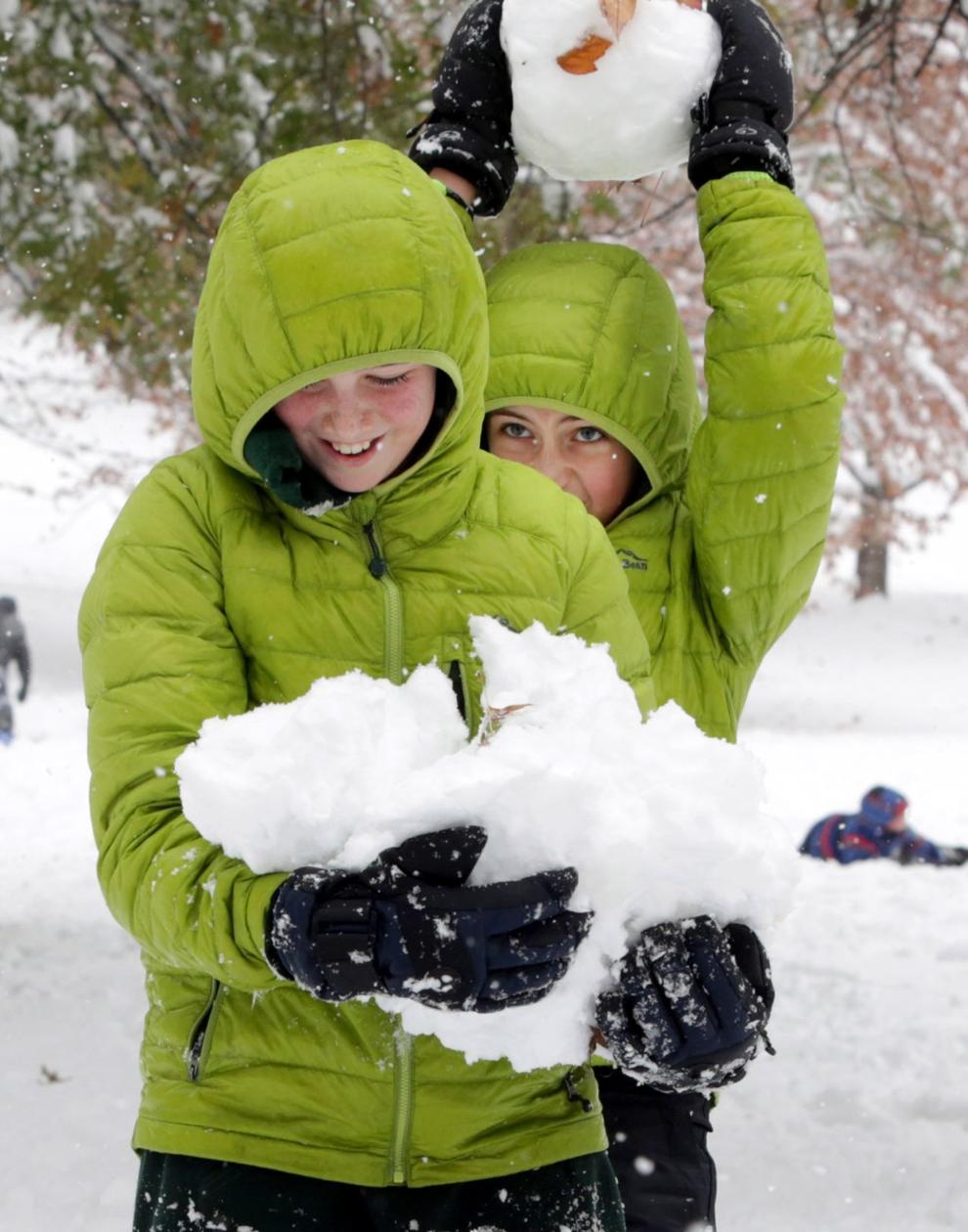 Snow Day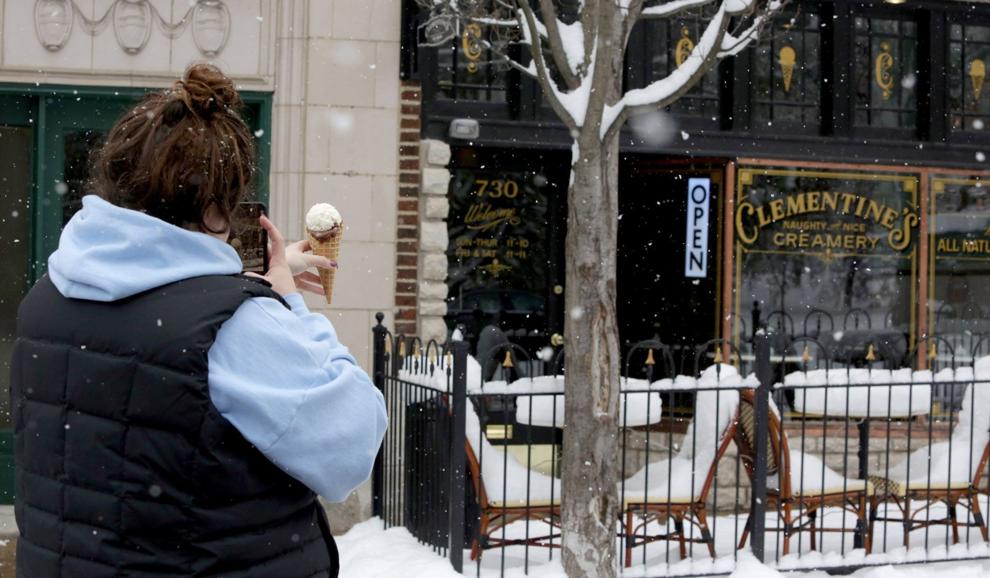 Snow Day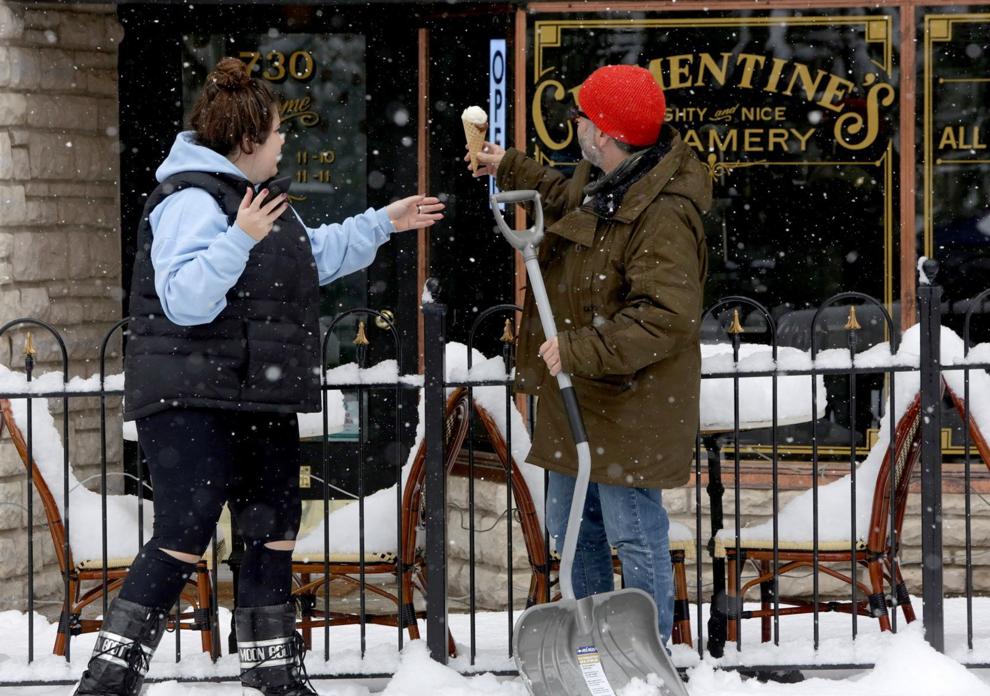 Snow in November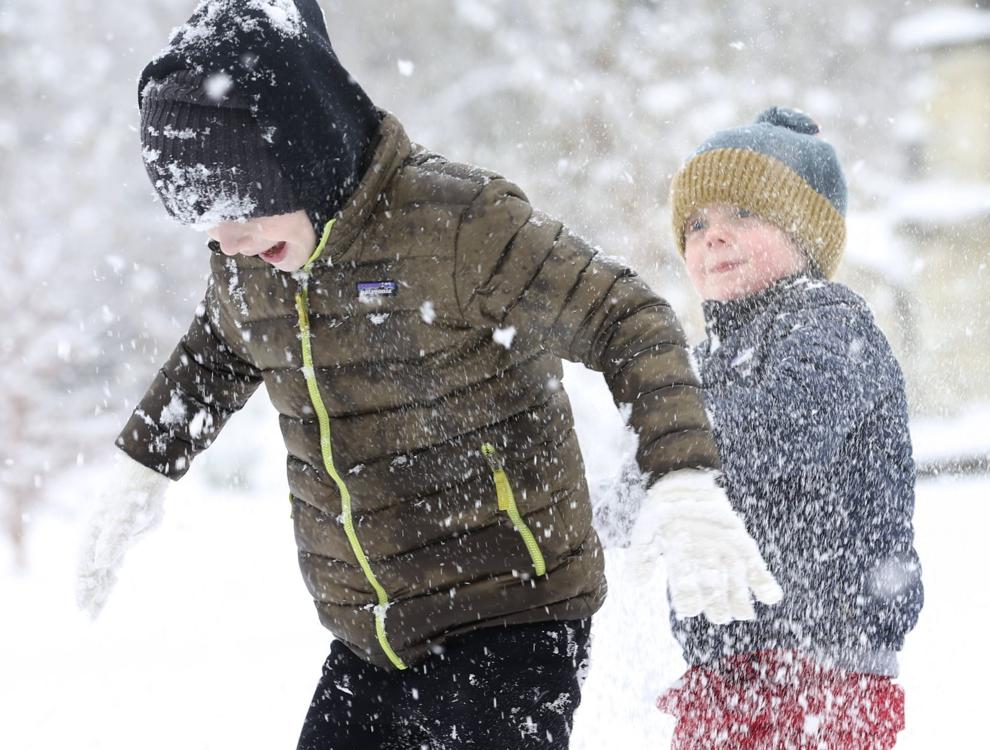 Overnight, morning snowfall blankets St. Louis area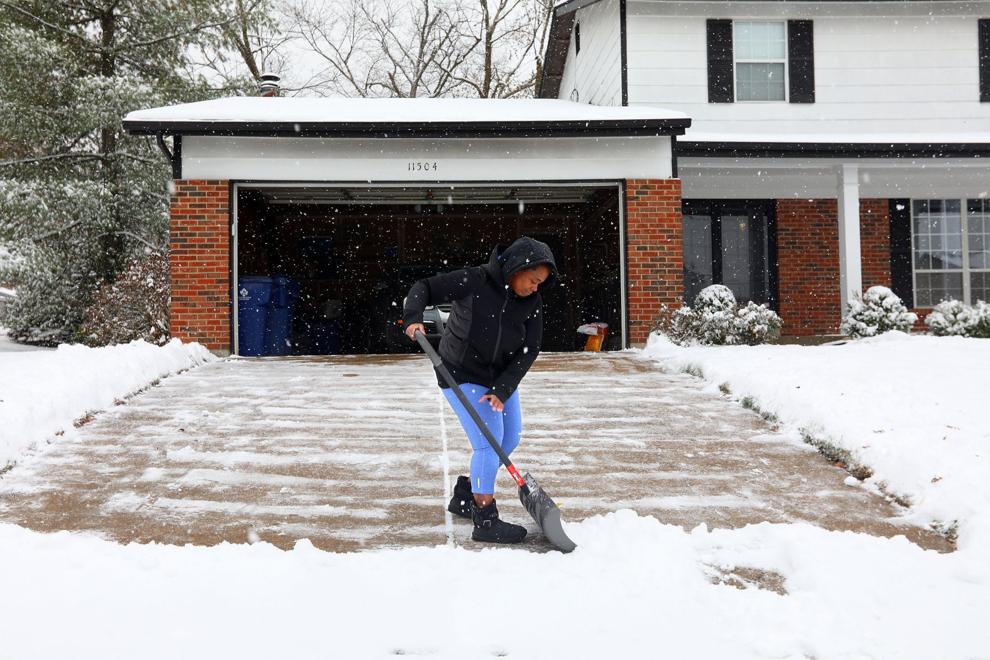 Snow in November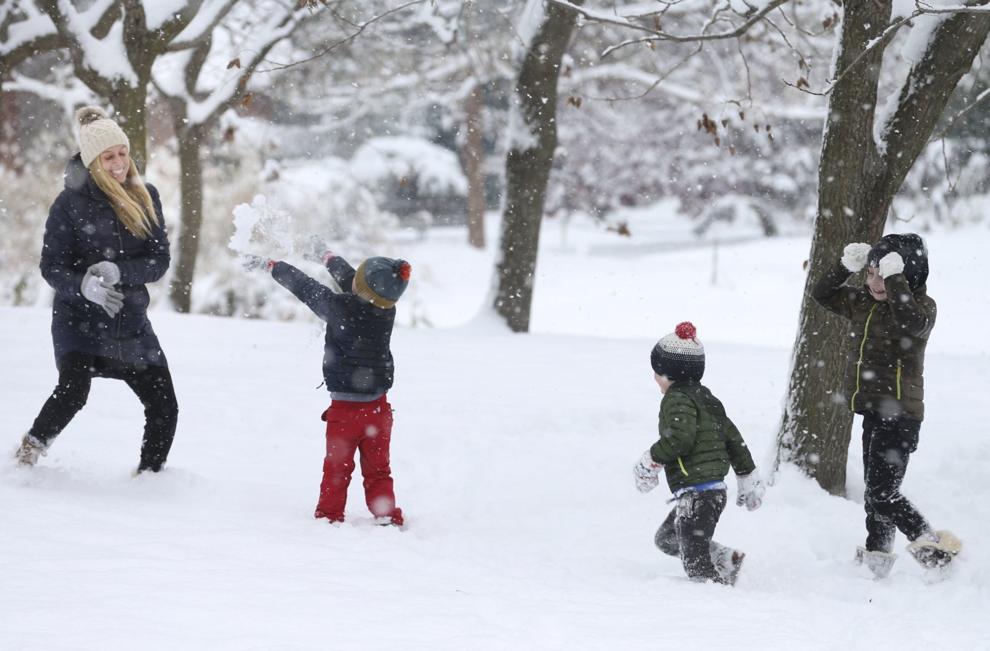 November snow on fall colors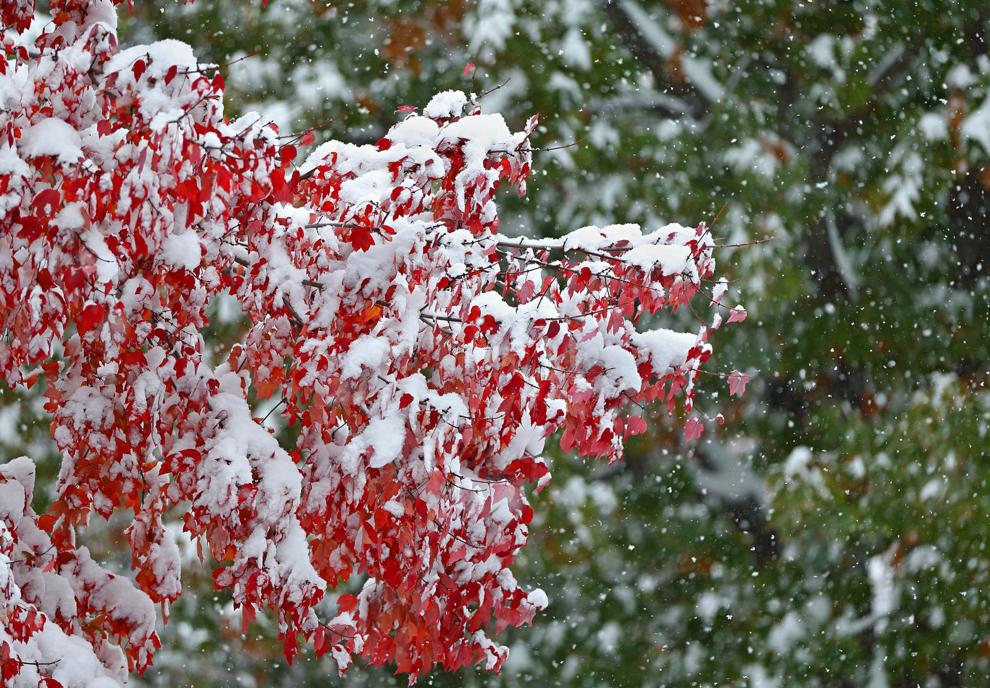 November snow on fall colors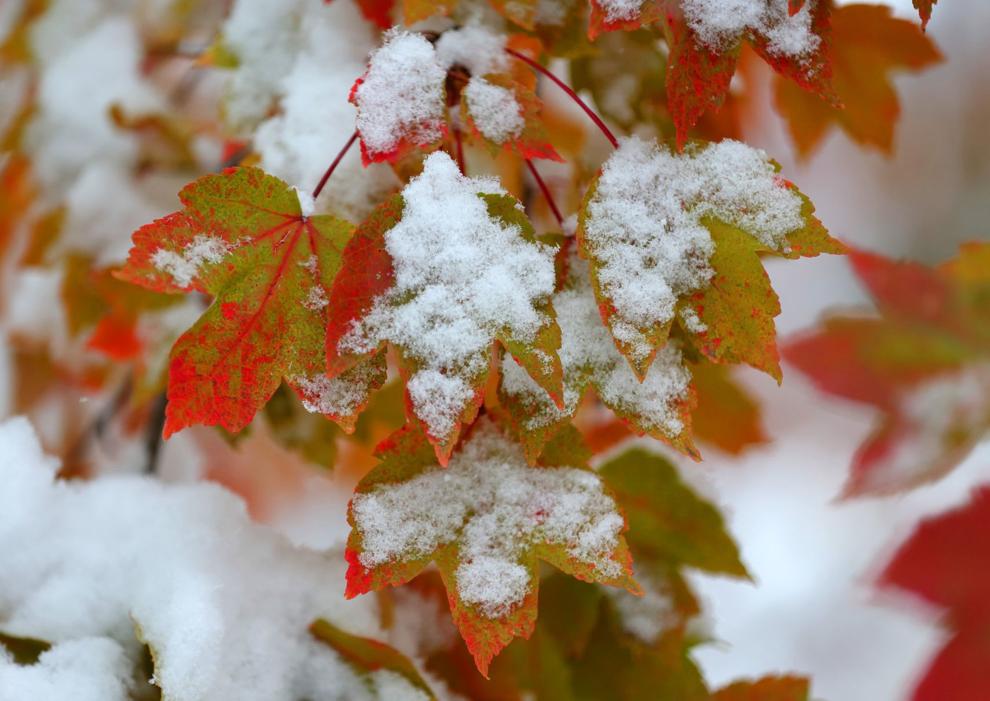 Snow in November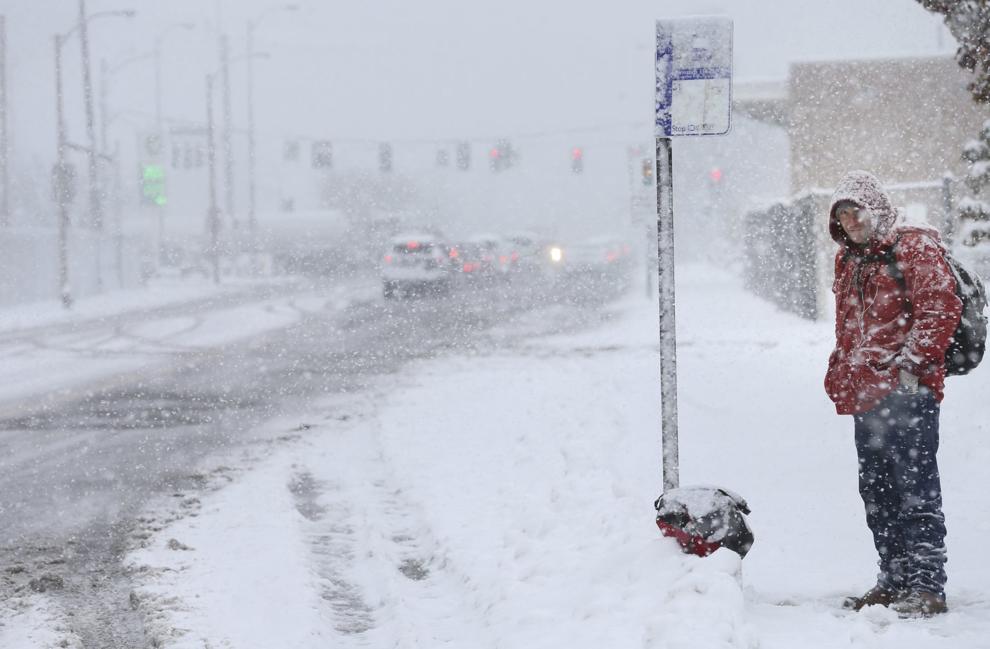 Snow in November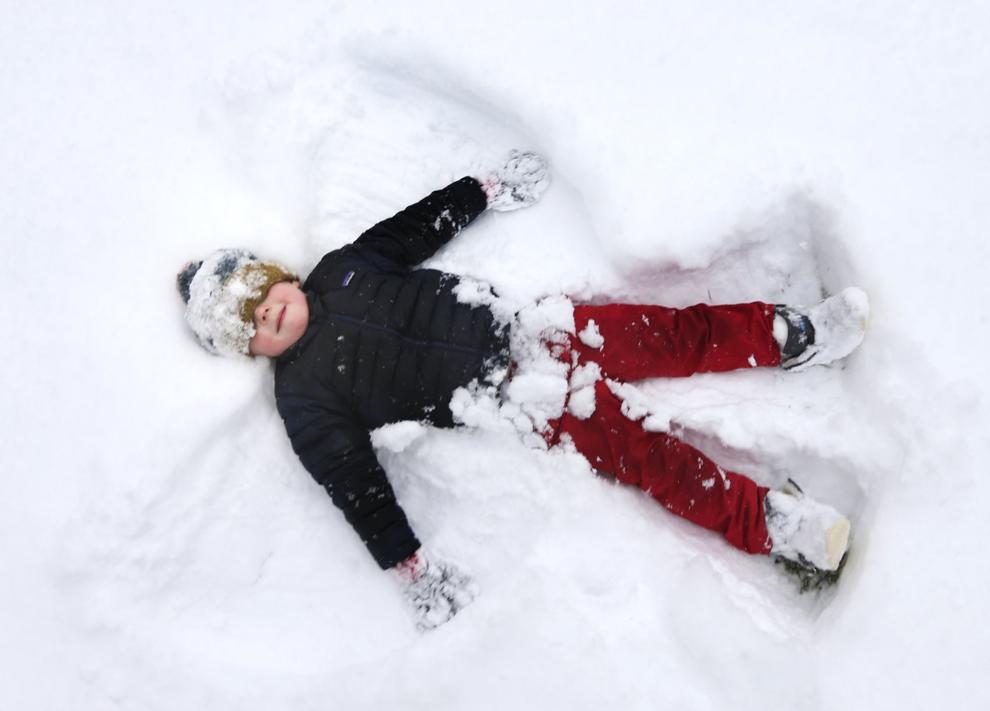 Webster Groves residents dig out of snowstorm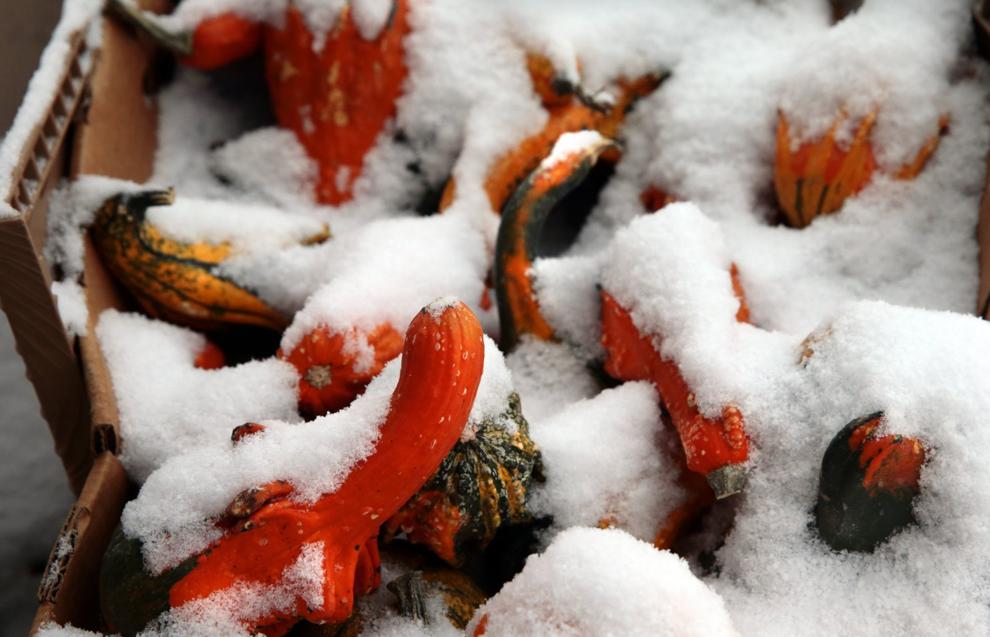 Clearing a path in Kirkwood
Webster Groves residents dig out of snowstorm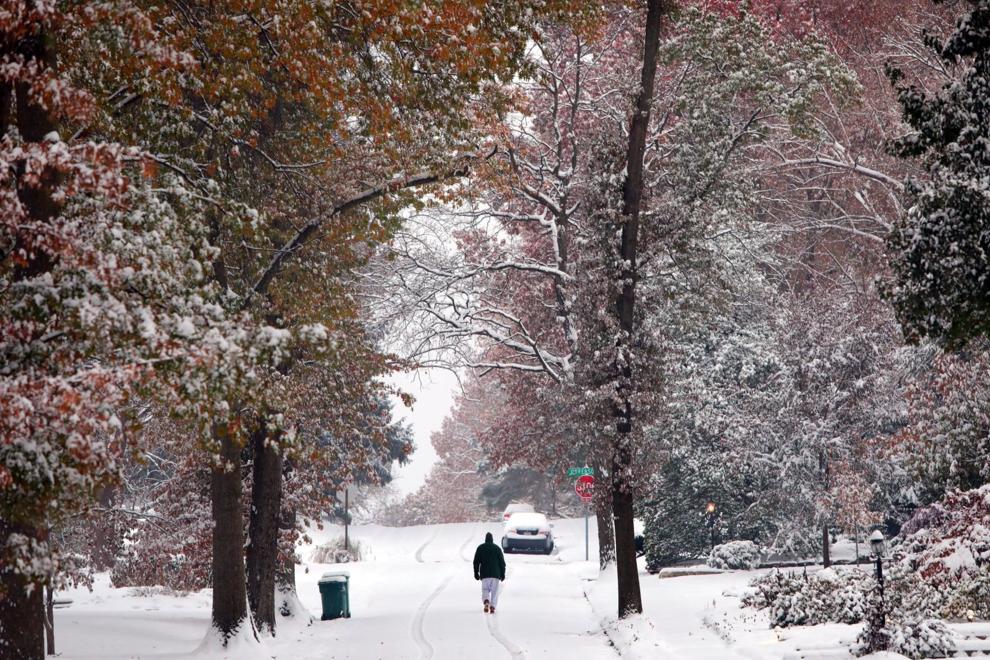 Snow in November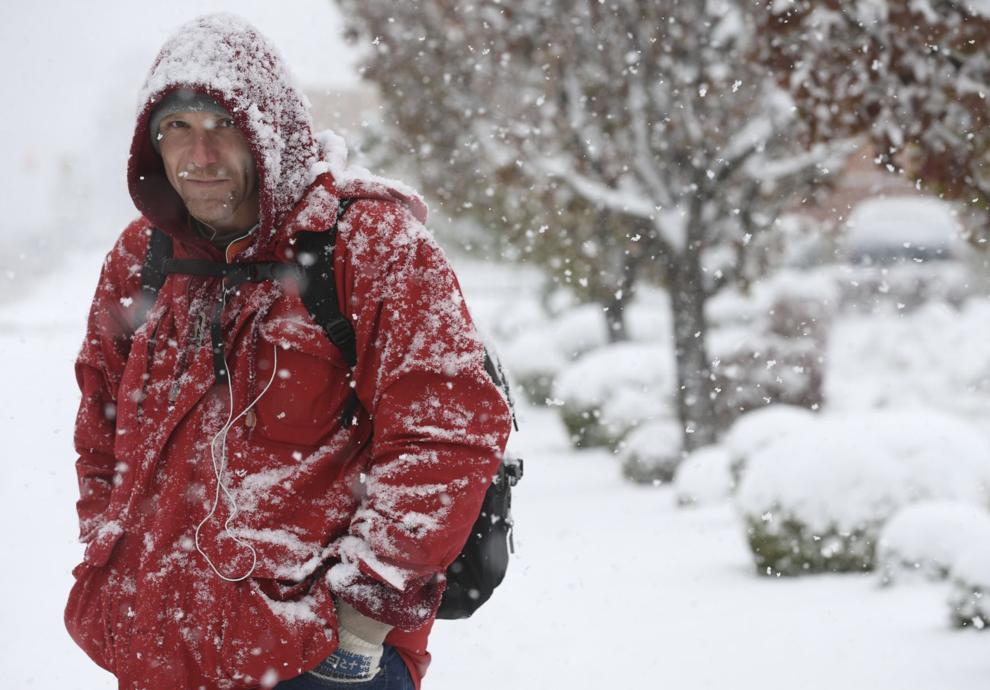 Snow in November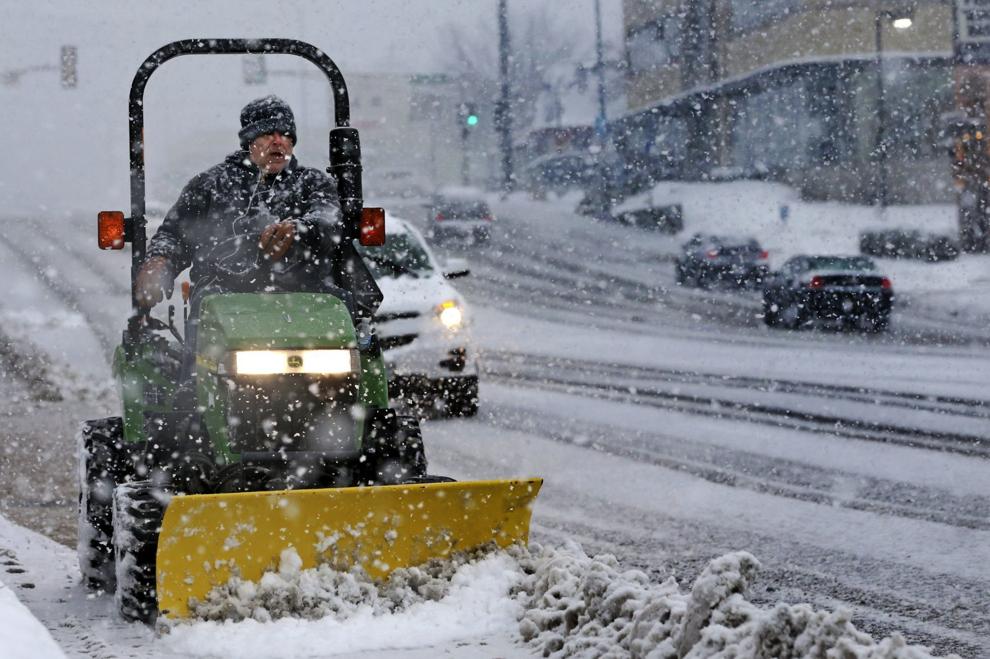 Webster Groves residents dig out of snowstorm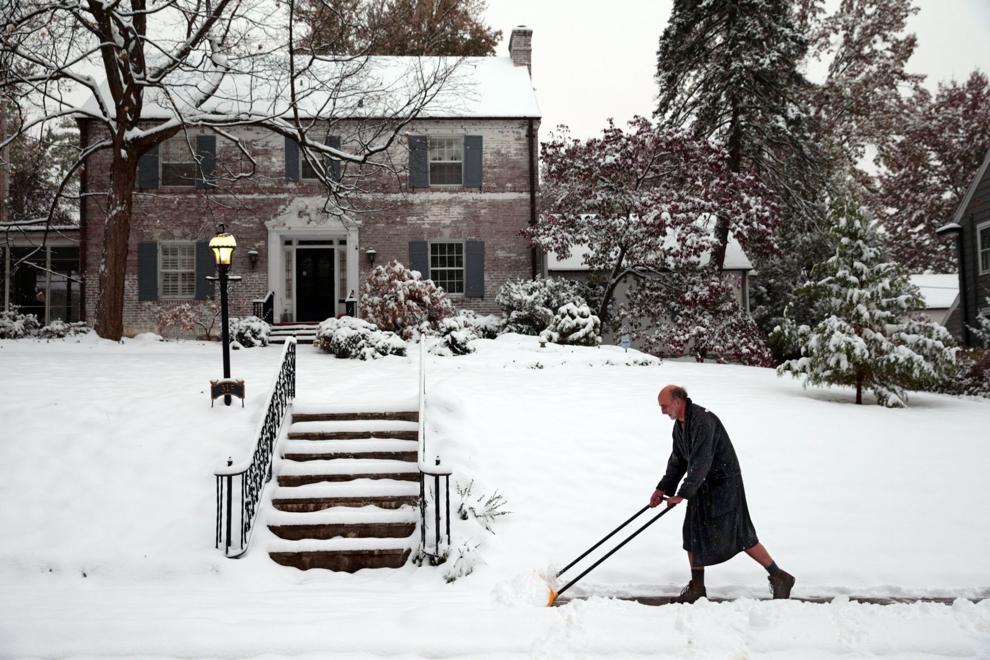 Longing for the beach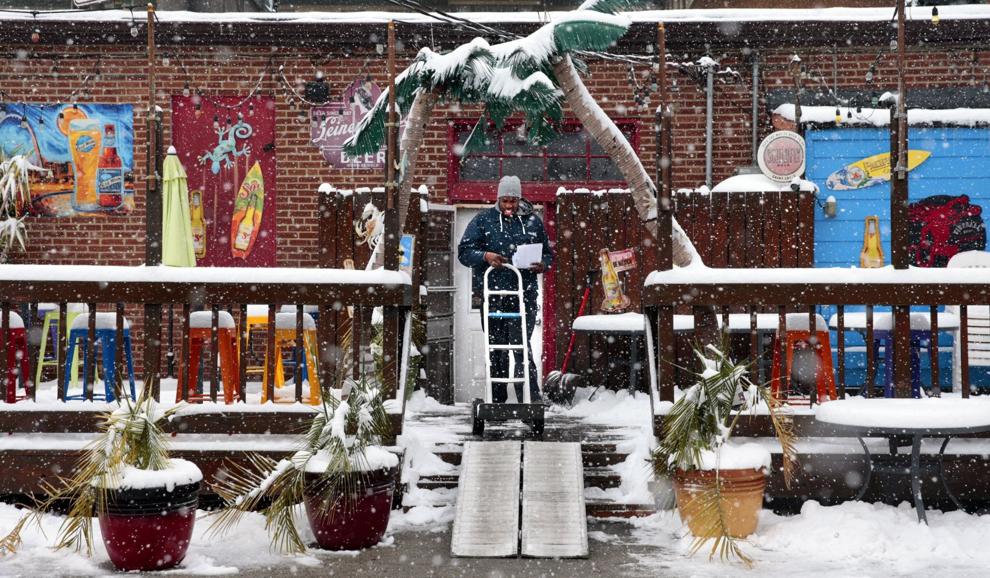 Shopping for the snow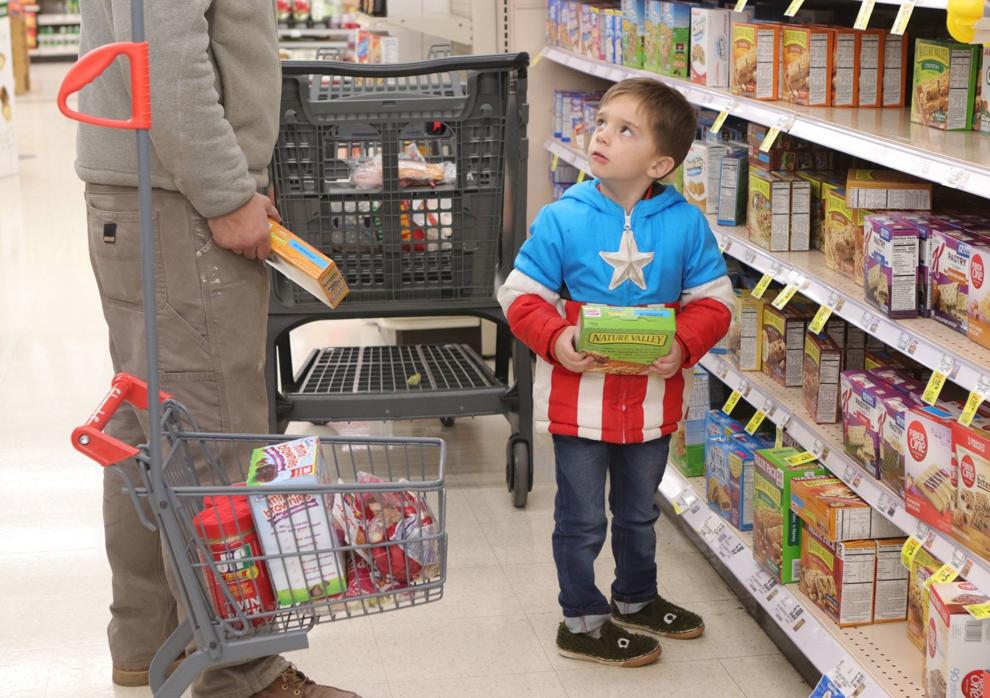 Shopping for the snow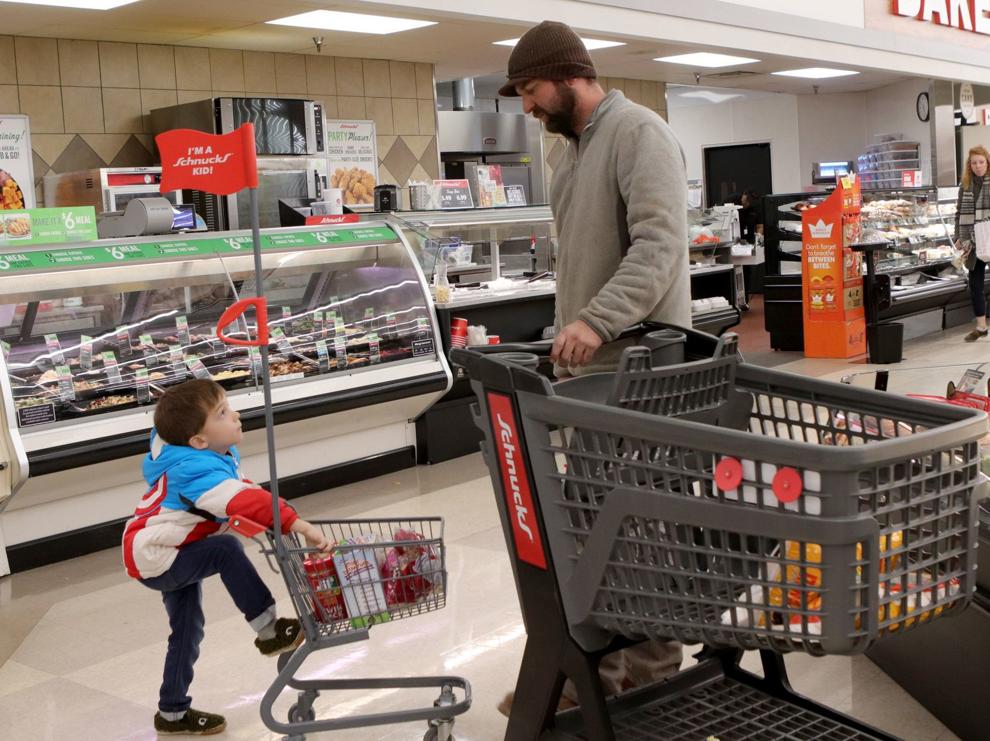 Shopping for the snow