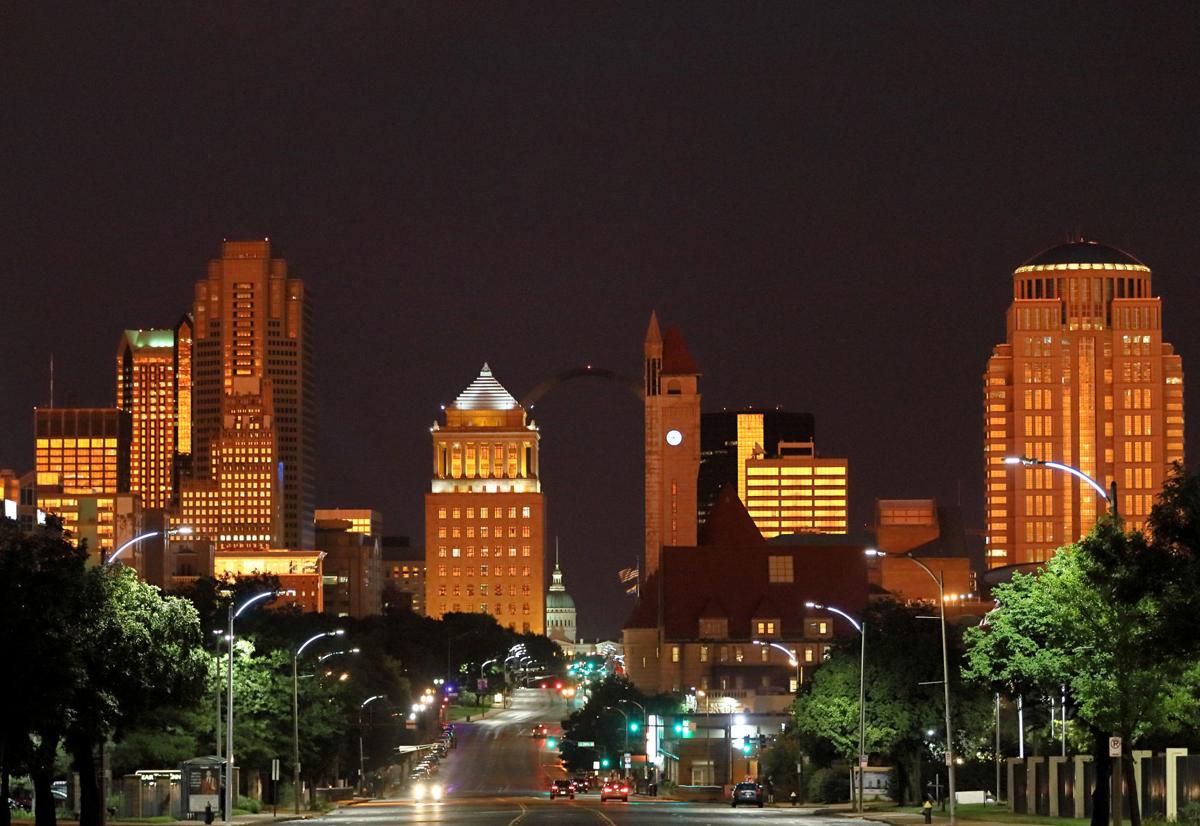 ST. LOUIS — New 2019 population estimates show St. Louis continuing to fall back while St. Charles and some other parts of the metro area's outer rim kept growing.
The metro area's overall population remained virtually static in the most recent year and its most populous county, St. Louis County, dropped by just 0.1 percent.
The latest figures, released Thursday by the U.S. Census Bureau, show the city of St. Louis on the brink of falling below the 300,000 mark. The city population was estimated at 300,576, a drop of more than 2,800 from 2018 and down nearly 6% since 2010.
St. Charles County exceeded 400,000 residents for the first time, jumping to 402,022 from 398,780 in 2018. The estimated increase was 3,242, or about 0.8%.
Further out from the region's urban core, Lincoln County picked up an estimated 1,400 people, or about 2.4%, for a new total of 59,013.
Jefferson, Franklin and Warren counties saw their populations increase incrementally from 2018 to 2019. So did Monroe County, which was the only population gainer on the Illinois side of the metro area, adding 264 people.
St. Louis County's population total was listed at 994,205, down 1,014 from a 2018 estimate of 995,219.
Census officials listed the overall metro population at 2,803,228 people, a drop of 730 people. But that was enough to keep the St. Louis area in 20th place in the rankings of largest metro areas, the Census Bureau said.
Jim Wild, executive director of the East-West Gateway Council of Governments, said the general estimates reflect "a longstanding trend for the region."
However, he said "I am a little surprised that the city's population was down" despite an uptick in residential and commercial construction in recent years, in large part in the central corridor.
He said information from this year's ongoing census count, which occurs once every decade, should provide more details on what actually has taken place. "You maybe sit tight for the full census to be carried out," Wild said.
Scott Drachnik, president and CEO of the Economic Development Center of St. Charles County — a local booster and research organization — said the census estimates for his area are similar to projections that he had seen from other private sources.
"We continue to be a great place for people to work, live and play," Drachnik said.
He added that the overall metro area had done a good job of getting the word out about the region's increasing role as a center for biotech and other entrepreneurs and that his county had gotten its share of residents moving here for that reason.
Jacob Long, a spokesman for St. Louis Mayor Lyda Krewson, said "I'd say we're encouraged that the city's population is still estimated to be above 300,000."
He added, however, that as many city residents are staying home because of the coronavirus threat, "now is the perfect time to fill out their 2020 census surveys so we can get an actual count," he said.
All persons in the United States are to be counted at their place of residence as of Wednesday (April 1).
The Census Bureau, in a news release Thursday, said three of the top 10 metro areas with the largest population gains between the 2010 Census and last year were in Texas, with metro Dallas-Fort Worth leading the way.
That region added an estimated 1.2 million people during the nine-year period, to nearly 7.6 million. The Dallas metro area, the bureau said, is now the fourth most populous in the nation, behind first-place New York, Los Angeles and Chicago.
In another highlight, the Census Bureau said the Phoenix area had replaced Boston as the 10th largest metro area by population, according to the latest estimates.
Ranking fifth through ninth are the Houston, Washington, Miami, Philadelphia and Atlanta metro areas.
2019 POPULATION ESTIMATES
2019 population estimates for counties in the St. Louis metropolitan area show continued growth in St. Charles, Lincoln and Warren counties. The city of St. Louis continues to lose population, according to the estimates.
| COUNTY | 2010 population | 2018 estimated population | 2019 estimated population | % change (2010-2019) | % change (2018-2019) |
| --- | --- | --- | --- | --- | --- |
| St. Louis County, Mo. | 998,954 | 995,219 | 994,205 | -0.48% | -0.10% |
| St. Charles County, Mo. | 360,485 | 398,780 | 402,022 | 11.52% | 0.81% |
| St. Louis City, Mo. | 319,294 | 303,419 | 300,576 | -5.86% | -0.94% |
| Madison County, Ill. | 269,282 | 264,026 | 262,966 | -2.35% | -0.40% |
| St. Clair County, Ill. | 270,056 | 261,360 | 259,686 | -3.84% | -0.64% |
| Jefferson County, Mo. | 218,733 | 224,410 | 225,081 | 2.90% | 0.30% |
| Franklin County, Mo. | 101,492 | 103,716 | 103,967 | 2.44% | 0.24% |
| Lincoln County, Mo. | 52,566 | 57,613 | 59,013 | 12.26% | 2.43% |
| Macoupin County, Ill. | 47,765 | 45,318 | 44,926 | -5.94% | -0.86% |
| Clinton County, Ill. | 37,762 | 37,697 | 37,562 | -0.53% | -0.36% |
| Warren County, Mo. | 32,513 | 34,766 | 35,649 | 9.65% | 2.54% |
| Monroe County, Ill. | 32,957 | 34,373 | 34,637 | 5.10% | 0.77% |
| Jersey County, Ill. | 22,985 | 21,795 | 21,777 | -5.27% | -0.10% |
| Bond County, Ill. | 17,768 | 16,637 | 16,426 | -7.55% | -1.27% |
| Calhoun County, Ill. | 5,089 | 4,829 | 4,739 | -6.88% | -1.86% |